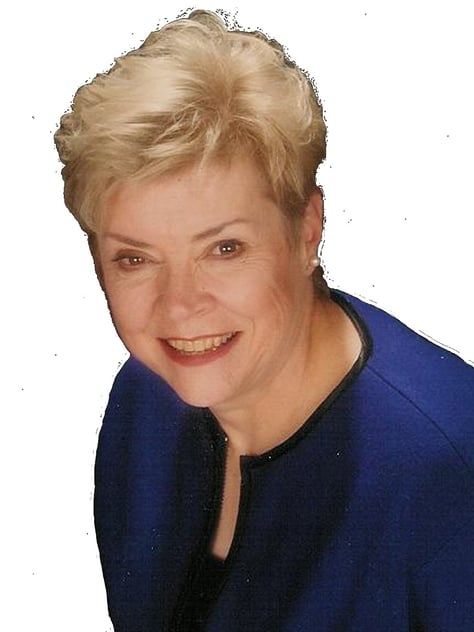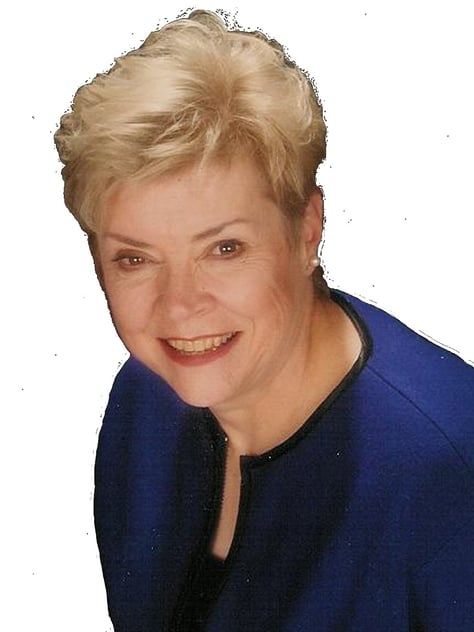 Jill Bregy
Licensed Real Estate Salesperson
Westport
199 Post Road East
Westport, CT 06880
As a true real estate professional, Jill Bregy's extensive training, experience, and network of contacts is at her client's disposal. Jill earned her real estate license in 1986 and since then has been a nationally recognized top producer. She has served on the Board of Directors of the Norwalk Board of Realtors, the Mid Fairfield Association of Realtors; and currently serves on the Greater Fairfield Board of Realtors Professional Standards Committee.
Real Estate Designations:
CIPS—Certified International Property Specialist (1500 Worldwide) CRS—Certified Residential Specialist (less than 4% of all Realtors) GRI-Graduate Realtor Institute (20% Nationally), ABR-Accredited Buyer Representative (3% Nationally), PSCS-Professional Standards Certified (1% of CT Realtors), Professional Affiliations National Association of Realtors, Connecticut Association of Realtors, Greater Fairfield Board of Realtors, CT Statewide MLS Consolidated MLS FIABCI– International Real Estate Federation Awards and Recognition Chairman's Circle Award Winner– Top 3% Nationally in Prudential Network President's Circle Award Winner—Top 8% Nationally in Prudential Network Leading Edge Society Award Winner-Top 14% Nationally in Prudential Network Honor Society Award Winner. Since joining William Pitt Sotheby's International Realty in 2012, awarded Platinum Status.
Community Involvement:
American Kennel Club licensed judge, Internationally recognized Judge and Lecturer on Irish Wolfhounds, Former Board of Directors of the Irish Wolfhound Club of America, and Education Chairman. Successfully worked on getting legislation passed at the State level. Wrote "The Illustrated Study of the Irish Wolfhound." Completed a video on Movement on the Irish Wolfhound, Charter Member Executive Women's Golf Association.
READ

MORE

LESS
Testimonials (32)
We had such a great experience with you helping us find our house. We really appreciated your honest, hard work, and your fun personality throughout our house hunt… Adam
Thanks for everything you've done…far beyond the normal expectation. Know that I appreciate everything…" Anna
…"If someone asks me for a real estate broker in CT, I would recommend you summa cum laude…." Barbara
…"We wanted to thank you for selling our home. You helped make a difficult and stressful situation more pleasant and sometimes funny…We will be sure to recommend you to our friends.." Barbara
From a fellow Broker:…"It was great working with you. Let's hope we can do it again very soon… Bill
…"Special thanks to you for your highly professional efforts regarding the successful sale of this property. The trust required a Realtor who could perform with sensitivity and a sophisticated level of business acumen. Your ability to represent both buyer and seller was impressive, as was your research…." Bill
…"We have worked with Jill Bregy both in buying and selling and have found her to epitomize that which is professional. There are adjectives that immediately come to mind –… perceptive, responsive, thorough, knowledgeable, attentive… - that establish a standard unmatched in our experience…" David
.."We couldn't have selected a better person to work with or to represent us – for all of this, a million thinks…. Doris
..."Thank you for all of your support, competence, kindness and perseverance in our search for homes…" Emily
…"You were more than a terrific professional – always honest, ethical and loyal; you were our advocate and friend. I will not forget you for that… Katie
From an attorney:…"I write to you in praise of one of your agents, Jill Bregy, who overwhelmingly deserves kudos on a job superbly done regarding closing issues…I have rarely encountered an agent with such resolve and follow through regarding complex closing issues….It has been my distinct pleasure to work with Jill…. Katy
To a former manager:…. Jill has been my parent's Realtor for years. She has overseen all of the repairs that needed to made. She has done more than most close friends would have to assist both my Mother and myself. Jill is a treasure. I cannot say enough about how wonderful she has been…I hope you realize what an asset she is to your company…. Noami
…"We wanted to thank you for all the effort you put in helping to sell our house….Even during the worst housing market in many years, you were creative and always had good recommendations which kept the traffic coming through our house. We will definitely recommend you…." Sandeep
…"We just wanted to thank you for all of your great help, advice and efforts when selling our house in Fairfield. It was such a pleasure to work with you as our trusted advisor…" Sharon
…"We thank you for your time, knowledge and patience…you're wonderful and a model broker. Thank you" Susan
If someone asks me for a real estate broker in CT, I would recommend you summa cum laude…." Barbara
Special thanks to you for your highly professional efforts regarding the successful sale of this property. The trust required a Realtor who could perform with sensitivity and a sophisticated level of business acumen. Your ability to represent both buyer and seller was impressive, as was your research…." Bill
Thank you for all of your support, competence, kindness and perseverance in our search for homes…" Emily
We have worked with Jill Bregy both in buying and selling and have found her to epitomize that which is professional. There are adjectives that immediately come to mind –… perceptive, responsive, thorough, knowledgeable, attentive… - that establish a standard unmatched in our experience…" David
We just wanted to thank you for all of your great help, advice and efforts when selling our house in Fairfield. It was such a pleasure to work with you as our trusted advisor…" Sharon
We thank you for your time, knowledge and patience…you're wonderful and a model broker. Thank you" Susan
We wanted to thank you for all the effort you put in helping to sell our house….Even during the worst housing market in many years, you were creative and always had good recommendations which kept the traffic coming through our house. We will definitely recommend you…." Sandeep
We wanted to thank you for selling our home. You helped make a difficult and stressful situation more pleasant and sometimes funny…We will be sure to recommend you to our friends.." Barbara
You were more than a terrific professional – always honest, ethical and loyal; you were our advocate and friend. I will not forget you for that… Katie
We couldn't have selected a better person to work with or to represent us – for all of this, a million thinks…. Doris
Jill Bregy has represented me on two occasions. She was a great help and went above and beyond the call of duty on both occasions. I would recommend her highly to anyone looking for a reputable, knowledgeable broker"….Nancy and Peter Nancy
Jill, the experience was so comfortable and we really relied on your knowledge and expertise. You left such a wonderful impression on us and helped u make this home search so much better than expected…." Carolyn
To a former manager:…. "Jill has been my parent's Realtor for years. She has overseen all of the repairs that needed to made. She has done more than most close friends would have to assist both my Mother and myself. Jill is a treasure. I cannot say enough about how wonderful she has been…I hope you realize what an asset she is to your company…. Noami
To a former manager:…"As you know, Jill Bregy handled the sale of my Mom's property in Greens Farms. I wanted to let you know that I have never had a better experience buying or selling a house. Jill went so far beyond what any agent would be expected to do…She was so organized and aggressive in following up every single detail of the transaction. She kept in contact with me at every turn of the process…." Tony M. Tony M
To a former manager:.."Jill did a fantastic job seeing this through. She was relentless from beginning to end. She is a true professional…John John
You made us feel confident that the house and area we chose will be a good choice for our family…you've made everything run so smoothly…" Corey
You were a trusted advisor and a good business friend. You are truly a top notch professional in your field…" Ed
Jill Bregy in the News
Westport News
On the Market / Embrace the unusual with Weston home…
The Hour
On the Market / A one-of-a-kind Mar Silver masterpiece…