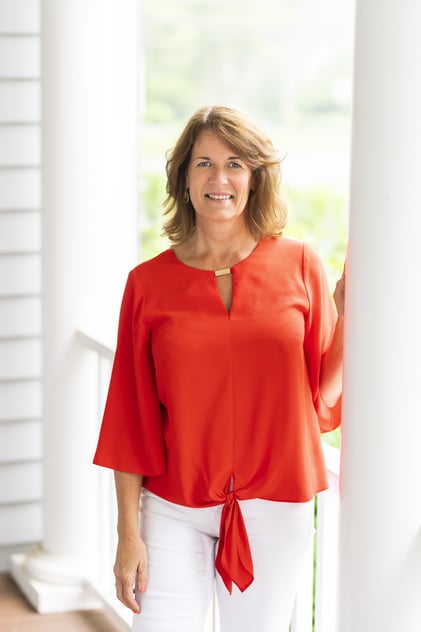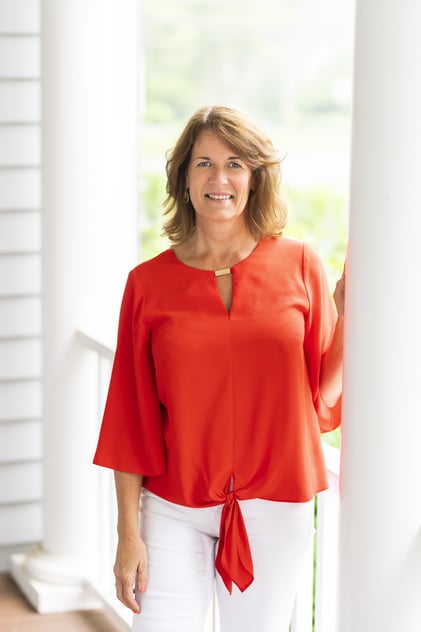 Liz Bradley
Licensed Real Estate Salesperson
Rye
49 Purchase Street
Rye, NY 10580
Liz gives her clients the individual attention they deserve whether buying, selling, renting, looking into investment opportunities, big or small. She covers Westchester towns - Rye, Rye Brook, Rye Neck, Harrison, Mamaroneck, and Larchmont. She also has extensive links throughout the Sotheby's Global Network to experienced agents worldwide.
Each client is treated as an individual with their own specific requirements with the utmost professionalism from their very first meeting to the completion of their real estate transaction. Her relationship with her clients is paramount to her business now and ongoing.
Liz is originally from England and has previously relocated to Sweden and the USA with her family; this expat experience in relocating has built up a knowledge of the physical challenges of moving both a family and making a new home, with experience in both renting and buying within a new town. She has helped new families whether relocating from overseas, Manhattan or locally to find their perfect home, she provides additional support and information to make the move even smoother for the whole family.
As an experienced real estate agent Liz provides the considerable expertise and market knowledge in buying, selling or renting a home. Liz would love to help you locally with your real estate requirements; and can also help refer you to another experienced agent in your preferred real estate locations.
Liz is a member of the National Association of Realtors, NY Association of Realtors, Westchester County Association of Realtors, Westchester Multiple Listing Service. Her community involvement is vast supporting Soul Ryeders and Friends, the Carver Center, International Group at Rye High School, Rye Expats - ryeexpats.com. She is the organizer of "A Taste of Rye" - atastofrye.com held annually to support My Sisters' Place, an organization that supports victims of domestic violence - mspny.org. She has a passion for travel, food and the outdoors life.
Please contact her at email: liz.bradley@juliabfee.com or cell: 914-565-6459.
​
READ

MORE

LESS
Born In

Bristol, UK

Lives In

Rye, New York

Favorite Movie

The Usual Suspects and Pretty Woman

Passion

Traveling, Eating!

Interests

Kayaking, Skiing, Cycling, Sailing, Philanthropy, Traveling

Favorite Lyric

"Awwwwwww... Freak out!!"

Inspiration

Richard Branson

Can't Live Without

My Passport
READ

MORE

LESS
Agent Designations
Licensed Real Estate Salesperson
Accredited Buyer Representative
Certified International Property Specialist
My Awards
Five Star Award - 2017 - 2022
Broker Agent Certificate of Excellence Five Star 2017-2022
Top 100 JBF Agent 2022
My Specialties
International relocation specialist
Testimonials (27)
We loved working with Liz! Her knowledge of the town, the market, and the surrounding area was impressive. She had constant communication with us during the process and was always reachable if we needed something (even when out of the country on vacation). She was calm, cool and collected through stressful parts of the process. Simply put, we trusted her implicitly. She generally wanted the best for us and is still a great resource for us to get settled into the community. We recommend her without reservation to friends, family, and anyone. If we choose to do anything else with real estate in Rye, she will be our first call. Steve & Meg Zaccone
Selling our house with Liz was a calm, peaceful and profitable experience! She has great instincts and lots of experience to help guide you through the process. Liz was always available by text or email and has great relationships with other brokers in the area. I highly recommend her!  Katie Sperling
Liz Bradley has been there for our family every step of the way over these past 4 years. Together we decided given market conditions it was better to rent the house out than sell at that time. Liz marketed to a wider audience including expats given the home's proximity to the German school, securing an international longer term stable tenancy. Fast forward 4 years, a changed and post COVID world, Liz went above and beyond to represent us from afar while juggling difficult tenant expectations to finally sell our home. Liz kept her sense of humor and maintained the utmost professionalism during a very stressful process for all. Not only was she our eyes, ears and boots on the ground locally, she preempted, solved for and set everything up so well we really didn't need to be there. We are forever grateful for Liz's dedication and friendship throughout this journey. We couldn't have done it without her!The Williamsons Chantel Williamson
"Liz is an excellent realtor who genuinely cares and goes the extra mile to understand her clients needs. She is very professional, with deep expertise and someone you can trust to always do the right thing." kully jaswal, Seller - 11 North St Rye, NY 10580
"Working with Liz was the best choice when selling our home. She is very knowledgeable, personally involved in every step of the process, available at all times for us, and had our best interests at heart the entire process. She went above and beyond what any other realtor has done for us in the past. I highly recommend her if you are looking to buy or sell in Rye! " Raffaella Sutherland, Seller - 95 Crescent Ave Rye, NY 10580
Liz Bradley was exceptional agent. Start to finish. So easy with Julia B Fee. Thank you! Monique de Boer
Working with Liz to sell my home has been a pleasure. Liz is knowledgeable, personable and professional. Liz also knows that selling a home is not just a transaction, but personal and emotional. Liz has been supportive and encouraging throughout. She celebrated the wins and held my hand through the bumps. Overall the sale was easy, but when you are going through the months long process from staging to market to accepted offer to closing, there is much work, many details and sometimes frustrations. There is no one else I would want by my side during it all than LIz. I can't recommend her highly enough. Lorna G
Liz Bradley is beyond exceptional! Our family recently relocated from Australia and we could simply not have done it with out Liz's professionalism, kindness and willingness to go above and beyond. Choosing a house from the other side of the world was daunting, but I immediately connected and trusted Liz and loved her virtual home showings, making me feel completely at ease with the whole process. Once Liz had secured us a home, unlike other agents I have dealt with in the past, her service did not stop there! She has assisted me with a range of tasks and helped me get connected to the community in many ways. I am so very grateful for Liz, she most certainly has us as her clients in the future! Cassie Fenton
"Liz was an absolute pleasure to work with. The buying process was so effortless with her. We had a great experience with Liz and highly recommend working with her." makconstruction14, 15 Salem Rd, Pound Ridge, NY 10576
"Liz Bradley did a great job and helped us list the home at the right time and price. We got more than we expected for the sale and we were in contract within 2 weeks. Thanks Liz!" angusmscott
Liz recently helped us sell our treasured family home which took patience, many decisions and A LOT of work because we were are longer resident in the country! Without Liz's undying commitment the bumps and hurdles we faced would have been so much harder to overcome and we will be eternally grateful for her efforts. Liz cannot help give her all to her clients - it's just who she is and in the business of buying and selling this makes all the difference. Cheryl Salters
Liz recently helped us purchase our first home in Rye, she was amazingly patient in what was quite a long search and she really understood what it was we were looking for. She hand held us through what was an unfamiliar process to us, and made the whole thing very easy. We would recommend Liz to anyone looking to rent or buy, she is great to work with and will make the whole process more enjoyable for everyone involved. Strachan Family
I would recommend Liz without hesitation to anyone looking to buy a home. She really went above and beyond in getting to know me and my needs, showing me a wide but focused range of properties. She is extremely knowledgeable and thorough, calm with endless patience and was brilliant at communicating with everyone involved in the process. Honestly, if I didn't love my new home as much as I do, I would be happy to do the whole thing all over again!! Linda Thomas
Liz has been a warm, professional and extremely accommodating Realtor. Selling a house when you don't live in it is a challenge and Liz went out of her way to make sure the process ran smoothly and efficiently. Our house sold quickly and at asking price. We wouldn't have asked for a better result. Thank you Liz! Katherine Allison, (Sellers)
Liz is a true professional who is easy to work with, makes you feel comfortable with the entire process and is there to support you every step of the way! She has such a beautiful disposition, is organized and detailed in her approach and definitely gives you the feeling that you know you are in good hands. I highly recommend her! Lauren Ressa
I am most impressed with the tireless dedication and attention to details that Liz has demonstrated with her very professional handling of my property. Liz has always responded to my questions and concerns just about any time of the day or evening. I liked her suggestions and she basically streamlined the whole process. It is refreshing to have a polite, and Knowledgeable individual to work with. Liz would be my first recommendation to anyone with any real estate needs. Rayya Coll
We had an excellent experience hiring Liz Bradley to represent us in the sale of our house. She was proactive, knowledgeable, helpful, attentive, positive, diligent, and patient every step of the way. She helped us to understand the market and how best to position our home for the suitable prospective buyer. During the sometimes-stressful 'staging' phase, Liz guided us calmly, while never pressuring us to undertake any drastic changes. She worked hard to show our house in the best possible light, both to other realtors and to buyers. That helped to achieve a sale very quickly and at an optimal price. Selling a house can be filled with challenges even under the best of circumstances. Liz often served as an effective buffer between me and my husband, and between us and other professionals (contractors, inspectors, lawyers). She was a skilled troubleshooter as we navigated from accepted offer to contract to closing through market volatility and pandemic related constraints. Ultimately, the closing went very smoothly. Liz did a great job, and we are very thankful we chose her. Cindy and Jim Kuster
Liz is simply amazing! We reached out to her helping us find a new home in the same neighborhood. Liz listened attentively to our specific criteria, so that we ended up looking at only a few houses until we found our dream home. It did help our decision making process that we got to enjoy a glass of wine on the terrace at sunset, appreciating the stunning view. Next Liz helped us determine the strategy and organize for the sale of our current home, helping me in particular to overcome my concern on showing our home while we were still living there. It all turned out to be very seamless and we were able to have a signed contract within days after the agent's open house. We've been blessed to be working with Liz on both ends, buying and selling a home. She is a great communicator, very approachable and responsive on any sort of inquiry. She diligently took us through the process and went the extra-mile to make the overall experience as seamless as possible. We highly recommend Liz to anyone looking to sell or buy a new home! Petra
We love our home and are very happy here – the best possible result, and somewhat miraculous given that we didn't have much time to find it. Liz was brilliant – endlessly patient at finding places to look at, full of suggestions and great at keeping in touch. As well as that, her background meant that she really understood what we were looking for, and could help explain the way things work out here in the USA (as we are expats). She helped guide us through the whole process – which was a life saver. Couldn't have asked for more! Chris Cole
Liz is, by far, the best Real Estate agent I have ever worked with. She is very knowledgeable about the market in Westchester County and, perhaps more importantly, we always felt that she listened to our needs. Her level-headed, no-nonsense perspective has been appreciated in every negotiation she has helped us with. David B.
We found Liz to be a thorough, attentive and professional agent. She held our hand every step of the way as we were new to the buying process in the USA. She was always available to discuss any issues that arose and provided excellent advice as and when required. We would highly recommend Liz to anyone looking to buy, sell or rent a property! Heather O,
Working with Liz Bradley was a pleasure from start to finish. Professional at all times, Liz is knowledgeable, approachable and went out of her way to help us during the often stressful process of selling our previous house and buying our new one. She's a great listener and helped make the process as stress free as possible. I have no hesitation in recommending her to anyone looking to rent, buy or sell their property. JB
Liz Bradley was the first realty agent to respond to our request to find a rental property in Westchester. She was always helpful, prompt, receptive to our requirements, detailed and thorough in her research (she saved us hours of hassle) and came up trumps with a perfect property for our needs. Moreover, she negotiated an excellent deal with a very supportive and proactive landlord. We could not recommend Liz Bradley highly enough Tim H
I arrived in Rye like a lot of expats - in pure panic - with only a few days to find accommodation for my family, in an area I was completely unfamiliar with! Liz was recommended to me by my husbands work colleague and what a life saver she turned out to be. Besides having an excellent knowledge of the local area, Liz was able to identify my needs in relation to the type of house needed for a family with two young children and provided information relating to the local resources for children within the area. Liz showed patience and understanding of my situation and found us a great beach house with wonderful surrounding facilities - all within our budget! A fantastic service! Thanks Liz! Lynette L
I recently worked with Liz Bradley to find a commercial space for my business and she was wonderful. I was moving my business from a home office into a commercial/retail space without experience at all of commercial leasing. Liz took the time to get to know exactly what I was looking for; the space she eventually found for me ticked every single box and more! The fact that she was entirely focused on my needs as a business showed me her true professionalism and impeccable business ethics. I would highly recommend her thorough and personal service and will definitely use her again. Linda T.
Liz is an exceptional real estate agent, really remarkable. She made the daunting prospect of a big move and a big purchase for us a calm and reassuring process. She is exceptionally knowledgeable about the area, and incredibly resourceful. A fountain of knowledge and contacts and inside ways of getting things done! She is incredibly organized, flexible and adaptive. She gives sound and honest advice - at every stage of the process, from looking to bidding to closing. Every challenge that comes with buying a house she meets with us and overcomes with us. A real partner and incredible help. I can't imagine having gone through the house search and purchase without a person such as her on my side. Rick F.
Liz was absolutely great to work with and made the whole experience an enjoyable and successful process. She understood exactly what we were looking for and found us the perfect family home in a fantastic location. Stuart Bourne
Yes, I would like more information from Sotheby's International Realty. Please use and/or share my information with a Sotheby's International Realty agent to contact me about my real estate needs.
By clicking Send Message, I agree a Sotheby's International Realty Agent may contact me by phone or text message including by automated means about real estate services, and that I can access real estate services without providing my phone number. I acknowledge that I have read and agree to the Terms of Use and Privacy Policy