With over 60 years of experience, William Pitt Sotheby's International Realty is a leader in the relocation industry. Our full-service Relocation Department, comprised of a team of highly skilled specialists, supports relocation management in a collaborative effort with third-party relocation companies. Using state-of-the-art tools and technology, we take a comprehensive role in the relocation process, ensuring a smooth transaction for all parties involved including the transferring employee, his or her family, the employer, the third-party relocation company and the agent.
Focusing on providing high-level services for employers and transferring employees, our team also benefits from the nationwide and international reach of the Sotheby's International Realty network. Clients benefit from our in-depth expertise in all areas including market forecasting, real estate investment value criteria and town amenities such as schools, cultural attractions and places of worship. We also address the emotional side of an employee's move and move preparation for the employee's family.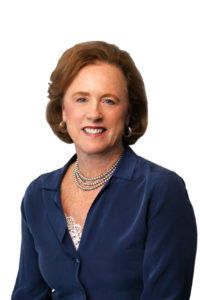 As Vice President of Business Development and Global Relocation Services for William Pitt and Julia B. Fee Sotheby's International Realty, Jane McWilliams manages the company's relocation division. She works closely with local corporations and national and international relocation management companies to help families moving to Westchester County, NY and Connecticut with the relocation process. McWilliams has worked in real estate business development for over 25 years and has earned the prestigious Certified Relocation Professional (CRP) and Global Mobility Specialist – Strategic Talent Management (GMS-T) designations. Achieving these designations demonstrates a comprehensive knowledge of the principles and practices of relocation, as well as related disciplines and laws governing and affecting both domestic and international relocation.
McWilliams oversees an in-house team of relocation experts, which coupled with the deep knowledge of the company's highly trained real estate sales associates, continually exceeds expectations in service delivery and integrity of purpose.
---
Our relocation specialists have the knowledge and experience required to ensure that an employee's move is successful by every measure. Contact us at 877.772.5081.