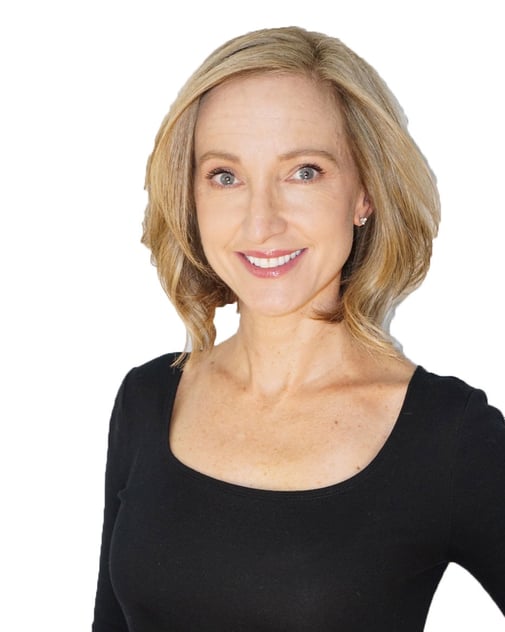 Allison Gentile-Pollack
Real Estate Salesperson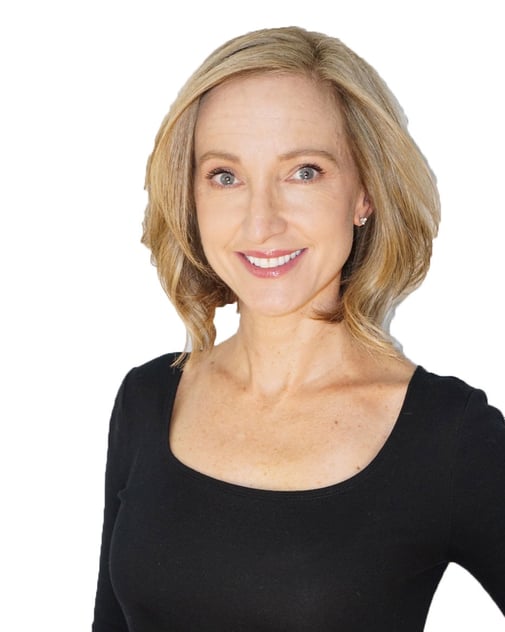 Madison
696 Boston Post Road
Madison, CT 06443
Allison Gentile-Pollack was home-grown in Madison, CT, and raised in the world of residential real estate thanks to her dad, a longtime custom home builder in the area. Her exceptional market knowledge and strong community roots are part of the reason why Allison was not only Rookie of the Year her first year selling real estate in 2007, but subsequently a William Pitt Sotheby's Diamond Star Award winner for her outstanding performance. Further fueling her accomplishments are the seasoned interpersonal, organizational and technological skills upon which Allison capitalizes after years of success in various sales and account management positions.
A graduate of George Mason University in Fairfax, VA with a Bachelor in Communications, she remained in the D.C. area for several years, relocated to Rhode Island, then found her way back home to Connecticut where she enjoys so many family ties. Residing in Madison, CT, Allison has two high school aged children of her own she is proudly raising in the area, keeping active in the community as well as school activities.
Whether working with first-time home buyers, selling beautiful waterfront property or marketing new construction, Allison makes it her priority to get to know each client and property, providing thorough service and prompt answers along the way. Her subtle yet strategic approach make clients feel comfortable, and confident in her ability to seamlessly guide them through the often intricate real estate process.
A member of the National Association of Realtors, the Connecticut Association of Realtors, and the Middlesex Shoreline Association of Realtors, Allison finds the thrill of "the hunt" both exhilarating and rewarding. She looks forward to helping you fulfill your unique real estate needs.
READ

MORE

LESS
Born In

Milford, CT

Lives In

Madison, CT

Favorite Movie

The Notebook

Passion

My beautiful family!

Interests

Hiking, Traveling.

Can't Live Without

My kids...and really good pizza!
READ

MORE

LESS
Testimonials (64)
Allison Gentile-Pollack is one of the best realtors we've ever partnered with... and we've bought and sold over a dozen properties! Gus, Nancy & Denise Bentivegna
Allison Gentile-Pollack is incredible. She is always one step ahead during the selling process. I have bought and sold a few places with Allison and I couldn't have asked for a better agent. She is a consummate professional. 6 out of 5 stars. Eric Hodgson
Allison Gentile-Pollack is the consummate professional. She was incredible from beginning to end. Eric Hodgson
Allison is the most comsiencous realtor around. Thoughtful, smart, level-headed and fun. I'm so grateful to have her by my side. Lovisa Johnson
Throughout COVID we bought and sold 2 properties in Madison CT. Allison Gentile-Pollack is simply the finest real estate professional we have ever worked with. She is exceptional and we would recommend Allison and Sotheby's to everyone. Megan and Terry Boyer Megan & Terry Boyer
We chose Sotheby's after having heard glowing reviews both from friends as well as in newspapers. Waldo & Andree Mowen
Allison Gentile-Pollack is the gold standard of what a realtor should be. She always answers your call and gives you a quick and correct response to guide you through all scenarios that may arise. You are not alone when she is in your corner. I just can't say enough about her attention to every detail. She makes the process seamless. You will not find a better, more knowledgeable agent to guide you through one of the most important transactions of your life. She truly is the best! Jason & Christine Witter
Allison Gentile is the BEST! She is so knowledgeable and so pleasant to work with! She always kept me in the loop throughout the sale of my home and I trusted her explicitly! She has been a realtor in the area for years - you could not do better!!! Christine Nocera
Allison was absolutely wonderful to work with. She was very responsive to any questions or concerns and helped us purchase our dream home. Could not have asked for more Eileen & Douglas Tichy
Allison did an incredible job Joseph Karban Trustee
It was an exceptional experience working with Allison-She was very supportive, as I am a single woman buying a home by myself-and had a lot of questions-Allison was very patient with me and answered all of my questions in a very professional and accurate manner-she was very attentive to my needs and I will look forward to working with Allison again in a few years, hopefully-I will also recommend anyone I know looking to buy or sell to Allison! Corinne Moseley
​Working with Allison was very easy and professional. She was very personable and easy to work with. She gets things done in a quick and efficient way. Allison has a lot of experience and she handled our situation with ease and determination (which I thought would be rather difficult). I high​ly​ recommend her.​  N.C.
​Allison is the consummate professional,​ ​she responded immediately to any inquiry we had...made the entire experience enjoyable..no drama.​ ​Listed on Saturday and had a firm offer on the following Friday..​.​not one detail was missed.​.​.she spoke we listened and her advice was always on point​. ​​Would use her services again without hesitation. T.Z.
Recently relocated long distance from New Jersey to Connecticut...which can be a very difficult endeavor. Working with Allison Gentile-Pollack made it unbelievably easy and was a pleasure. She has extensive knowledge of every area we looked in and was always responsive to all inquiries at any time of day with a calm and pleasant manner. She walked us through all aspects of our purchase in a professional and respectful way making us more than satisfied with her expertise in the entire process. We initially rented and she was also able to find us a property suited to our needs. Once ready to purchase, we worked closely with her as we knew she would be right on the mark finding us our perfect home. We have established a great relationship with her and her office and would work with her on any future sale/ purchase. We would highly recommend her to anyone and already have!​  T.V.
​We just worked with Allison to purchase our dream home. She was great--professional, knowledgeable, honest and fun. She gave us solid recommendations throughout the process. I have no intention of buying another home, but if I did, I would use Allison.​ C.B.
Our search for a home in the Madison, CT area led us to Allison. We were very specific about the type of house and/or land we were looking for and Allison was tuned into us from the very first conversation. She selected homes and properties that met our requirements and remained focused on our priorities. We enjoyed working with her and she treated us like family. Allison is very professional and knowledgeable about the New Haven County area. More importantly she is a good listener and an excellent negotiator. Within a year she found us a perfectly located property in Guilford, CT where we are building our dream home.​  G.P.
I found Allison Gentile-Pollack to be most professional in her capacity as my realtor. She listened carefully to my vision not only for the selling of my house but also for the home I wanted to buy. In terms of marketing, Allison was most effective. The pictures of my house really played to its strengths and I would say that in the first 2 weeks, Allison showed my house 14 times. When a buyer made an offer, I found that she and I were on the same page in terms of negotiating a sale and her advice about price reduction and timing was right on the money. When several problems arose with the buyer she took care of them with good common sense.​ ​What I appreciated so much was Allison's regular and prompt communication with me as well as the realtor of the buyer. I never felt that I was "out of the loop" with any details of the negotiations.​ ​In terms of purchasing a house, again Allison listened to my wants and needs. In fact, she contacted me as soon as the condo I eventually purchased went on the market and she successfully negotiated a sale 2 days later.​ ​As professional as Allison is, she is also a very friendly and empathetic person. After the closing of both houses, I told her that I got so used to texting her, sometimes multiple times in a day, that I would have to wean off our communication slowly. She has a terrific sense of humor and a capacity to diffuse what can sometimes be contentious situations.​ ​Allison was recommended to me by a friend and I would not hesitate to pass on that favor to another person. I cannot say enough about how she made a most stressful experience as easy as possible.​  L.L.
Moving to Connecticut from out of state, we searched for the perfect buyer's agent. After much research we chose Allison and within minutes of meeting her we knew we had made the right choice. Allison's knowledge of the towns we were interested in and insight into the areas that would be perfect for my young family, were an excellent resource to have. The best reason I would recommend Allison to other buyers is her patience and determination to meet her buyers' needs. She exceeded our expectations and she made a stressful move much easier for my entire family to deal with.​  G.B.
​Allison was absolutely amazing though the whole process- very patient, always prompt to respond, and extremely efficient! The best decision we ever made!​  M.B.
We have quite a history with Allison as she helped us purchase a home in Madison back in 2008. Since then, we have bought and sold another home under her professional and knowledgeable guidance. I would honestly say she is the best in the real estate business.​  K.V.
Allison is an excellent real estate agent who knows the market, the process and endeavors to make a stressful time as relaxing as possible. She listens to your wants and needs then presents honest feedback about how much of that you will find in the different towns. She counsels new and inexperienced home buyers and sellers without being overbearing. She truly acts as a partner in one's journey to buy or sell their house. You cannot go wrong by enlisting her for your real estate needs.​  T.S.
Absolutely without a doubt one of the most professional real estate agents I have ever dealt with. Always very quick to respond to my phone calls, emails or text messages Allison went above and beyond every single time. If you are really serious about selling your home you need Allison in your corner. She is not one of the best, she is the best!​  D.M.
​We had a successful and smooth experience selling our home. Allison possesses local market knowledge, she was precise in her guidance with pricing and then followed through with negotiation. In our case; we had Allison as a dual agent for our buyer; she clearly exercises excellent communication skills with all parties. As an added convenience through Sotheby​'s​ Allison placed us on the "Dot Loop" which made signing documents very seamless. Overall Allison is highly rated and recognized in CT real estate market. We truly recommend her talents and abilities.​  L.M.
Allison was highly recommended to me by a good friend and she not only lived up to the expectations set but exceeded them in every way! Allison is very proactive and often had answers to questions I had not even thought to ask - yet! Allison was very responsive to my many questions and took my concerns seriously. The mortgage application process can be very trying at times but Allison helped make it more navigable with her experience and an encouraging approach that helped get me through it, right to the happy ending of an on-time closing.​ ​I think what I appreciated most, though, was Allison's willingness to support me in every way, not just in ways that one might think of when working with a real estate agent.​ ​There was never a time when she said, 'that isn't my area of expertise or not my problem', but rather, 'let me find out about that' and then kept me in the loop on where things stood until the question was answered or the issue resolved.​ ​I have purchased and sold several homes in the past and I can honestly say that Allison is the best!! I highly recommend her and I am confident you will not be disappointed in her performance!!​  C.N.
​Allison was very professional, knowledgeable and a pleasure to do business with. I highly recommend her. She stayed in constant contact with us at all times keeping us informed and worked very hard at getting our home sold quickly​. ​ W.S.
Allison was great to work with! I was very impressed with her from our first meeting. She was professional, and very prepared. I could tell she put a lot of time into doing research prior to our first meeting and continued to dig up information on the local market for us throughout the process. Allison continued to check in with us weekly, giving us feedback on showings, sending info on homes that recently sold and new homes that were in our price range. Allison was always very responsive and made sure the momentum on our home continued. We had more people interested in our home and more showings while working with Allison then our previous agent. Even our open houses were more successful with her due to the marketing she did on our property, her positive working relationship with other agents and the professional pictures she had taken of our home. I would highly recommend her and we look forward to working with her to find our new home!​  N.P.
Allison listed and sold my home in less than 3 weeks. She arranged incredible professional photos to be taken, suggested quick updates and made arrangements for them, and was available constantly 24/7. She is very professional, realistic, supportive and never pushy. She priced my home right and we received an offer very quickly. She was also instrumental in the negotiations to bring the deal to a close. She has an unending cache of resources and was an absolute pleasure to work with. I highly recommend her to list and sell any home!​  A.L.
Allison was such a great advocate throughout the process of marketing and selling our house. I always felt supported and just never had a worry. Allison was super responsive and was great at communicating our options and responsibilities in every aspect of the process. It was especially helpful to have her expertise in negotiating terms of our contract, and in coordinating the work our buyers requested pre-closing. I would [and have several times already!] recommend Allison with every confidence.​ D.P.
Allison is fantastic - she is extremely responsive and knowledgeable and helped us navigate a house purchase with challenging sellers. I highly recommend her.​ A.K.
Allison is incredibly responsive, thorough, professional, and knowledgeable. She helped us every step of the way, not just with the home buying process, but also with so many other little extras that made our life easier. She is a great advocate for her clients and an expert negotiator. She is always accessible. Her communication is consistent and comprehensive. Her local knowledge is unparalleled. She is never afraid to do the little things and is also great at helping navigate the big picture. Even after our transaction closed, we remain in contact as she continues to help us with our transition. We would highly recommend her to anyone.​  C.C.
Allison is an excellent realtor. Her knowledge of the area and resources are commendable. She assisted me in every step of the purchasing process. I highly recommend her and hope to work with her again in the near future on the purchase of a second home.​  R.M.
Totally outstanding!!! Allison was on top of every detail every minute. The process went quickly and very smoothly. It was truly a pleasure working with Allison. She is the ultimate professional. Thank you dear!!!​  R.S.
Allison did an amazing job for me. She very early on talked with me about exactly what ​I​ wanted and immediately went to work for me. My entire process took some time because I bought a short sale home, but during the entire process waiting on the bank Allison was always prompt with responses and constantly following up with the ​sellers agent and the bank for me. The story that I think best sums up how great Allison is during the short sale process the seller's agent on several occasions didn't return Allison's phone calls for days/weeks and appeared to go out of his way to ensure we missed critical deadlines for paperwork set by the bank and in turn invalidate my offer on the house. The day before the final paperwork deadline for the house and still no response (after weeks of voicemails/email). Ali drove to the ​sellers agent's office and waited until they arrived and got all the paperwork signed and ultimately ensured the deal went through. She is one of the best agents in the state, she loves what she does, wants to help everyone into home ownership, and I would recommend her to anyone.​  A.P.
Allison is professional and experienced. We listened to every piece of advice she gave us and she sold our house in​ ​days. She listened to our needs as a family and walked us through each step of the selling process. She responded quickly through emails, texts and phone calls. We couldn't have moved our family of six without her.​  K.R.
Allison is a consummate professional! She is very organized and always willing to go above and beyond for her clients. We felt that we were in good hands throughout the entire process. Allison is highly knowledgeable and extremely responsive. She always puts her clients' interests first. Effective, efficient, excellent!​  K.P.
When you are making a big financial (and emotional) decision of buying a house, Allison is the realtor you want! She is patient, knowledgeable and thorough –all with a sense of humor. I am now in my dream home and I can't thank Allison enough!​  N.G.
Allison is a thoughtful hard working agent. I sold my house in the first month and attribute much of this to concise marketing strategy and a strong open house. I would highly recommend Allison.  J.N.
Allison helped me through every aspect of the buying and selling process. She took me under her wing leading me through the process and I was confident with her professionalism and expertise.​ ​With a few recommendations that Allison made my house sold in less than a week. K.L
We recommend Allison Gentile-Pollack without hesitation. Allison reached out to us after we attended one of her open houses. She was the only realtor to do so after a weekend of seeing many homes. After thoughtfully listening to our budget and wishlist, Allison set up a few separate days of appointments. I can honestly say that each home we saw was worth viewing, had many of the features we felt were important, and was well within our budget. She did not stick to the upper end of our budget, instead showing us a nice range of homes in the lower and upper end of our budget.​ ​Allison is well-respected among the realtors and builders in the area. In the end, her reputation and connections along the CT Shoreline got us in to see a home that was perfect for us. She helped us negotiate a tremendous value for the property; she is prompt and courteous with client communication. Allison is a true professional and we couldn't be happier with our new home.  J.R.
Allison recently helped my family relocate to Madison from a town in southwestern CT. She is extremely knowledgeable of Madison and the surrounding towns, and of the local real estate market in general. Allison found us the perfect home and negotiated a fair and reasonable price for my family. Aside from being extremely organized, responsive and attentive, she's incredibly professional. If I'm ever in need of another local real estate agent in the future, there's no one else I would use but her!  L.O.
Allison was a great resource and knew the coastal Connecticut region like the back of her hand. We were new to the house-buying experience and she was an excellent guide, able to help us find the exact house that we were looking for, even when we didn't know it yet. She was able to show up a wide variety of houses in our price range, and from our feedback was able to hone in on the exact style and features that we wanted.​ ​Throughout the entire process Allison was there to answer any question that we had, was always quick to reply and the absolute professional. If the time ever comes to move again we plan on using Allison.  G.B.
Allison displayed a high degree of professionalism, knowledge and perseverance in helping me find the house that was right for me. Her focus was always on the client. Therefore, she did not apply pressure to buy, but instead helped me to become educated as to the market and to be in a position to move decisively when the right house - which she found and recommended - became available. I would highly recommend her.​  J.C.
Allison Gentile-Pollack was beyond superb as our broker. She totally understood what we were looking for in terms of functionality, taste, location and value. While all of those items work within a flexible range, she always steered us to houses that made sense for us. In addition, she was brilliant in her assessment of how the various houses met any concerns that we raised, and in her advice on the offers that we made. She made the entire process easy to navigate and it was a joy to work with her.​  H.H.
Allison was a pleasure to work with when selling my home. Her honest, open attitude and her desire to assist her clients in navigating any challenges that present themselves during the selling process combine to make her the extreme professional she is.  L.N.
Allison Gentile-Pollack assisted us in locating a home in Clinton, CT. Allison was readily available during the process and was patient with our questions and concerns. Allison was very familiar with the numerous locations we were interested in searching. Allison always exhibited a professional, knowledgeable and courteous demeanor. When we selected a home, Allison assisted us during the negotiation process and offered valuable and timely suggestions.​  J.G.
What can I say? After interviewing several realtors I listed my house for sale with Allison. She is not pushy and had good suggestions to improve the look of the house. She had it sold in a quarter of the time I thought it would take and at roughly the price I was looking for. She is wonderful to work with. Thoughtful, considerate and she keeps you in the loop all along the way. If I need a realtor again she will be the first person I go to. I highly recommend her.​  L.M.
Allison is a highly skilled professional realtor. She listened to what our needs were and tried to accommodate everything that we were looking for in a new home. We changed our minds on location several times and that was never an issue with Allison. My husband and I would definitely recommend her to other people looking for a new home.​  S.B.
Allison is fantastic!. Extremely knowledgeable, responsive and helpful. A pleasure to work with. We were among multiple bidders for a home that was in high demand and she advised us on the best strategy to secure the home, which paid off. She is helpful without being overbearing.​  E.B.
I can't recommend Allison enough! She made both our buying and selling process a breeze. Her experience and expertise helped us sell our home in 3 days! She was always quick to respond to our many questions with honesty and a smile. It was an absolute pleasure to work with such a kind, knowledgeable professional! We can't thank you enough for all your hard work Allison!​  M.E.
I would definitely recommend Allison as your realtor. She's a very smart, committed agent who worked very hard searching for just the right residence that suited me. She made it a point to ensure that my involvement was as stress free and accommodating as possible. She was a joy to work with.​  D.C.
I had the pleasure of working with Allison Gentile-Pollack on two separate occasions over the past 6 years. I have worked with Allison on both sides of the real estate transaction—first as a buyer and then as a seller. I found her to be incredible in both capacities. She is a top notch communicator who is decisive and extremely well-organized. She is also genuinely dedicated and passionate about people. Allison went far above and beyond countless times by offering to show up at the house last minute to meet prospective buyers even when we were out of town. She was very accommodating when it came to scheduling. She made herself available to me after hours on multiple occasions to accommodate my work schedule. Her years of experience in this industry were immediately apparent. She's extremely knowledgeable about the market, and was an incredible advocate and resource for us. Our concerns were addressed with expertise, data and always thoughtfulness. Allison also has an extensive network of contractors, mortgage brokers, lawyers and bankers at her disposal who were just as wonderful to work with as she was. My preferred method of communication during the process was email/text, as I had easy access during the workday. In communicating with Allison, her emails were very well thought out and organized and she would clearly outline for me action items and things to consider ahead of any phone discussion she and I had. Her responses to email/text were instant.​ ​Overall, I found my experience with Allison to be a very positive one. She's one of those few who is just an absolute all-star and a pleasure to work with. We have used her twice, and she will be the first person I call with any real estate need moving forward. Bravo!​  F.F.
Allison was wonderful. She was responsive and listened to my needs. As a first time home buyer, it was so hard to find a trustworthy realtor who looked out for my best interests and didn't only care about their commission. She works with a robust team of professionals that get the job DONE. I'm blessed to own my home, all thanks to these wonderful women. I am recommending her to everyone I know!!!​  S.G.
​Allison is the consummate professional,​ ​she responded immediately to any inquiry we had...made the entire experience enjoyable..no drama.​ ​Listed on Saturday and had a firm offer on the following Friday..​.​not one detail was missed.​.​.she spoke we listened and her advice was always on point​. ​​Would use her services again without hesitation..​  T.Z.
​Allison was absolutely wonderful to work with! My family and I were fairly new to Killingworth, and wanted someone who was knowledgeable about the area. Allison was amazing from the first moment we spoke with her. She was extremely personable, smart and attentive to all details. Her follow up with all questions and concerns were immediate. She set our mind at ease throughout the entire process. We would highly recommend Allison, without question, to anyone!​ C.B.
Allie was very good. She was vrry prompt in notifying us when something new came on the market. Whenever we texted or called her she answered immediately. She was always pleasant and professional when showing us a condo. Susan & Joseph DeLaurentis
We felt very fortunate to have been introduced to Allison Gentile-Pollack from William Pitt, Sotherby's Realty. She came to us highly recommended and after speaking with her for only a few minutes we knew that we wanted Allison to represent us in the sale of our house. Allison kept us informed during the entire transaction. Any questions or concerns that we had, she took care of them immediately and what she couldn't answer on the spot, she got back to us in a timely fashion. Everything that Allison said she was going to do, she did. It was a pleasure working with her. Without hesitation, we would recommend Allison Gentile-Pollack to anyone looking to list or purchase a home. Lynn & Ed Lennon Edward & Lynn Lennon
Allison has far exceeded all of our expectations throughout our two+ year journey to relocate our family from Philadelphia to Connecticut. She's had the patience of a saint as our plans got delayed multiple times. She is truly an expert in Connecticut real estate and made our journey enjoyable. Her guidance in such an aggressive market helped ensure we were successful in our bid for our new home. We will never hesitate to recommend Allison to friends, family and strangers looking for an agent. Casey & Daniel Sawron
Allison Gentile-Pollack does great work. Thorough and on top of things. David Costa
Over the past 10+ years, I've worked with dozens of realtors across nearly 100 transactions. Allison Gentile Pollack is by far the best realtor in the business. It is not even close. She has a super-human work ethic. She always tells me the truth (even when I don't want to hear it) and a wide and deep network of professionals she can bring in to support any deal. Additionally, she has a comprehensive understanding of the market here in Connecticut. If you're looking to be represented by the best of the best, there is no one I would recommend higher than Allison Gentile Pollack. Clark Properties LLC
Working with Allison was a pleasure; she is professional, responsive, and knows the business inside and out. I know Sotheby's has an excellent reputation, and I'm sure it is a professional organization that treats its contractors well. But truth be told, I'd work with Allison again no matter what company she worked for, and have referred her to friends and family. She is a true asset to your organization. Erik & Kara Golden
Even with the restrictions of Covid and not meeting Allison in person this by far was the easiest and smoothest real estate transaction I've ever done. Allison answered all my questions and responded quickly to all communications. She is a great asset to your brokerage and building a great repertoire in the town of Chester. I will definitely recommend her in the future to anyone looking to buy of sell a home. Thank you. Robert Johnson Executor
The presentation of the property was excellent and the showings and offers were handled professionally and efficiently. Daniel David
Excellent help all the way around Susan Bird
Allison Pollack. Was GREAT. I was so pleased what she did. She made buying a home simple I would tell everyone about my experience it was great. Thanks JJ John Jepson
Allison Gentile-Pollack in the News