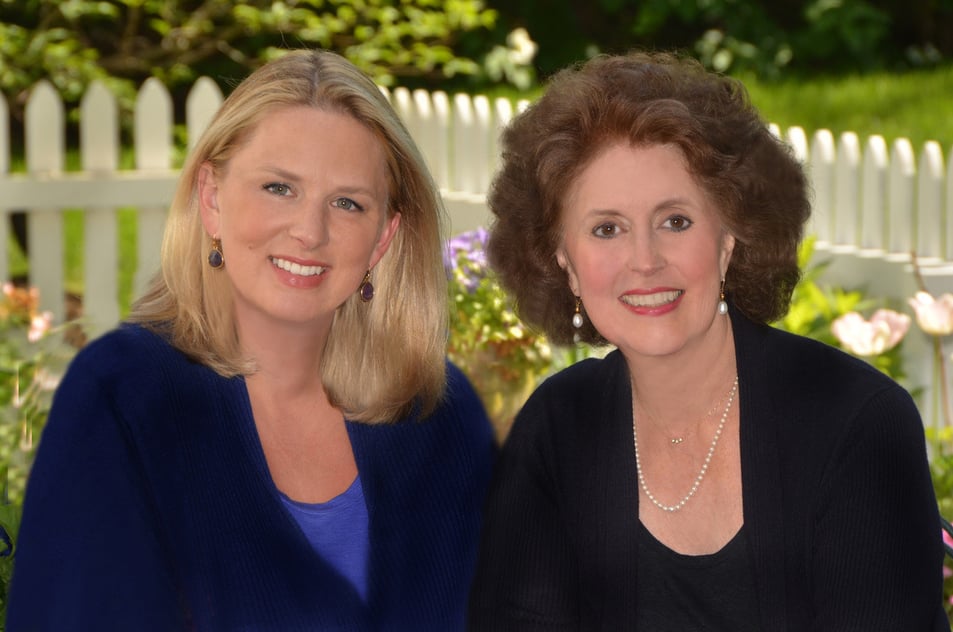 Elizabeth Blanchard and Carolyn Clark
at William Pitt Sotheby's International Realty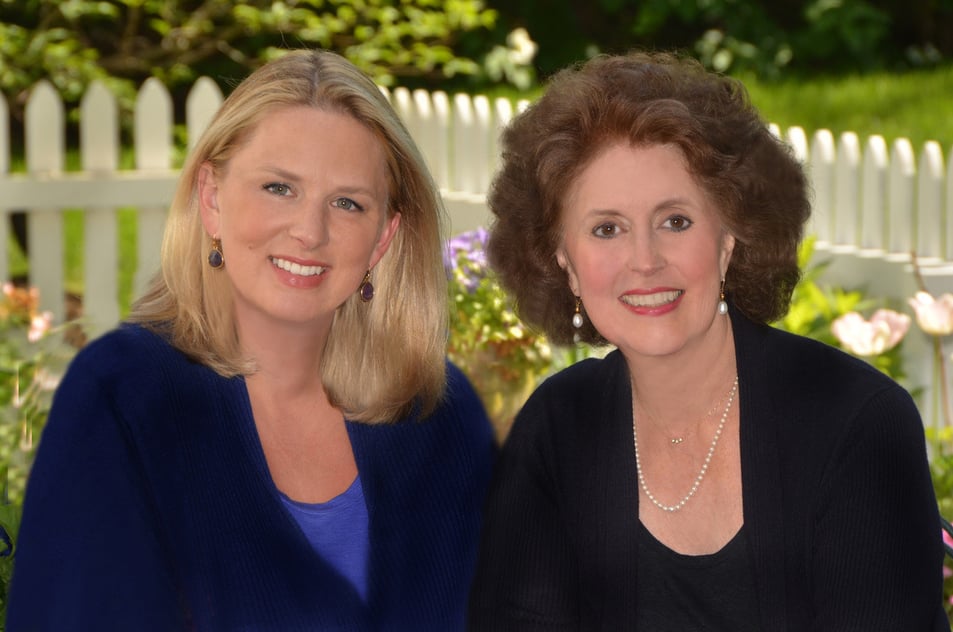 Meet the Blanchard | Clark Team at William Pitt Sotheby's International Realty
A dynamic mother-daughter team, Carolyn and Elizabeth are an energetic and dedicated duo who provide a refined and results-driven real estate experience for both buyers and sellers. They hold themselves to the highest ethical standards and tailor their approach around each client's unique goals and preferences.
As a team, they are able to leverage their distinctive personalities and their complementary strengths and skills into effective strategies for a sophisticated clientele. "We are hired to achieve the absolute best value for our clients, and we take our mission seriously. We will manage and guide your real estate journey to make sure that it is as easy and profitable as possible."
Our MARKET is New Canaan and Lower Fairfield County. It is also global, with an amazing network of agents world wide. We can help get you anywhere you want to go!
Our PHILOSOSOPHY is to provde the critical, correct and timely advice our clients need to make wise decisions. Our weekly Real Estate Update reflects our commitment to educating and informing clients about current real estate activity and trends.
Our APPROACH is to provide up-to-the-minute guidance and hands-on assistance, to give accurate advice on pricing and to offer consistent effort and support.
Our TEAM gives you two experienced agents for the price of one! Carolyn is a highly qualified and respected real estate broker with over 30 years experience and a reputation for innovation, including her introduction of "staging" as a selling technique. Elizabeth is a successful entrepreneur with a strong sales and marketing background and superior networking and tech skills.
We hope that you will reach out for your next purchase or sale. We are working together for you!
READ

MORE

LESS
Born In

Both Born in New Haven, CT

Live In

Both Live in New Canaan, CT

Favorite Movie

E.T.

Passion

Making a Difference

Interests

Travel, Decorating, Gardening

Favorite Lyric

You raise me up, so I can stand on mountains...

Inspiration

Each Other

Can't Live Without

Dreams & Gratitude
READ

MORE

LESS
Agent Designations
Certified Residential Specialist
Accredited Buyer Representative
Graduate, REALTOR® Institute
Senior Real Estate Specialist (SRES)
Seller Representative Specialist
Our Awards
Featured in USA Today, New Canaan/Darien Magazine, CT Cottages & Gardens - Guest Appearance on CBS This Morning/Introducing Home Staging - Connecticut Magazine's Five Star Realtor Award for the past 9 years: based on client satisfaction, customer service, market knowledge, communication and negotiating skills - Houlihan Lawrence Gold Award Winner for Exceptional Sales Results
Our Specialties
Professional Home Staging
Luxury Properties
New Construction
Condominiums
Residential and Rentals
Testimonials (16)
The Blanchard/Clark team are pros! Carolyn has a lot of experience and puts it to work for her clients. The advertising was excellent, news papers, open houses, etc. All was efficient, prompt, and following through. I'm glad we used them! Berit Halvorsen
We had a great experience with Elizabeth and Carolyn, twice! We purchased and sold two homes in New Canaan CT during the time we lived there. Carolyn and Elizabeth are a great team, giving trustworthy advice to sell your house and how to get the best price for it when you are selling your house. They are knowledgeable about every aspect of Connecticut real estate. They know what the clients are looking for in a house and will advise you on the furnishings, staging and the bidding process. Carolyn and Elizabeth are very easy and pleasant to work with as well as experienced realtors. Lesley Snelling
I have worked with many realtors in the past and no one compares with Elizabeth and Carolyn. From our very first meeting they demonstrated true interest in helping me with every detail needed to happen for a successful sale . They listened and truly cared about my needs . They followed up and constantly communicated with me on a regular basis. They called me-I never had to call them. They really know the market and how to get top dollar. I highly recommend them and would work with them again if I have the opportunity. Bernadette Shouvlin
Working with Carolyn and Elizabeth made an unusual situation go very smoothly. They went above and beyond in getting a townhouse sold with several quirks and many delays. This sale would not have been completed without their expertise, persistence, professionalism and extreme knowledge of the situation with an out of state corporate Trustee as the seller. We are extremely happy to have found such a great team of realtors with Carolyn and Elizabeth. I highly recommend them when you are looking to sell your property. If we ever have another property to sell in their area, this is definitely the team I will call. Louise Trail
Five stars for Carolyn and Elizabeth! We have sold two homes and purchased on with them. Their knowledge, experience, attention to detail and service can't be beat! BDeTullio
Elizabeth and Carolyn are extraordinary professionals who combine experience and knowledge with amazing energy and commitment. They do over the top marketing for their sellers and their negotiating skills are the best. My husband and I highly recommend them with great confidence. Shelley Caniglia
Carolyn Clark sold us our lovely home in New Canaan. She is professional, knowledgeable and pays close attention to detail! Carolyn and Elizabeth are a pleasure to work with. I highly recommend them both! Jan Schaefer
Carolyn and Elizabeth were such a pleasure to work with! With Carolyn's years in the business, she knows all of the players and makes quick connections. Having a mother/daughter team on your side is so helpful in the fast paced environment in which real estate has become. They are quick to respond, quick to get you in to see a house ahead of the pack and always leave you feeling well taken care of! J.Merrill
When it is time to sell your home, your biggest decision will be choosing which broker to trust with of one of your most valuable assets. This journey can also be quite emotional and stressful. The Blanchard | Clark real estate team makes it easy! They provide the insights  and resources you need to help guide you through the process. From preparing my home for sale to an education on current market conditions - all backed by a solid marketing campaign - their knowledge and expertise resulted in a successful, rapid sale. Whether you are ready to buy or sell a home, I highly recommend this amazing team. Jennifer Moon
Carolyn and Elizabeth changed our lives when they found and secured the home of our dreams! Both women are very professional and responsive, doing their homework and holding our hands. We are thrilled to have worked with them as a team and individually and will recommend them every chance we get. Alison Potter
Such a great duo! Professionalism, expertise, and personality. Catherine Suttle
Elizabeth and Carolyn were exceptional!  From the very start, they guided us through the process of buying our first home.  Knowledgeable, reliable, and trustworthy, we knew we were in good hands the moment we found the Blanchard | Clark Team.  In such a stressful market, it was a relief to know that they were working so hard for us and had our best interests at heart.  From the first tour to our home inspection, they handled everything with a steady hand.  We couldn't recommend Elizabeth and Carolyn more! If you want a team that will work on your behalf and take care of issues with ease, look no further! Nathaniel Wiley
When we moved back to New Canaan in 2017, we were hard pressed to find a great  home to accommodate our four active boys. It had been  years since we were here, and we needed the guidance of a trusted professional - or two!  Elizabeth Blanchard and her fantastic mom Carolyn Clark were the perfect choice!  They found us an incredible home and helped make it happen for us.  It has been an amazing ride, and we could not have done it without their help. Paige and I highly recommend their services and their personal touch to anyone interested in buying or selling a  home in this wonderful community. - Tom McInerney Tom McInerney, Founder & Managing Member at M4 Advisors LLC
Elizabeth Blanchard and her mom Carolyn are a fantastic team! Helped me and my husband make a move back from Texas with one visit and 4 young boys! -Paige McInerney Paige McInerney
Elizabeth Blanchard and her mom Carolyn are a fantastic team! Helped me and my husband make a move back from Texas with one visit and 4 young boys! -Paige McInerney Paige McInerney
Elizabeth Blanchard and Carolyn Clark are a mother/daughter team with William Pitt Sotheby's here in town. They have been in New Canaan for years and are incredibly knowledgeable, thoughtful, responsive, trustworthy and just an all around class act. These are truly agents who care about their clients and are wonderful to work with.-Emi Basaran Emi Basaran
Yes, I would like more information from Sotheby's International Realty. Please use and/or share my information with a Sotheby's International Realty agent to contact me about my real estate needs.
By clicking Send Message, I agree a Sotheby's International Realty Agent may contact me by phone or text message including by automated means about real estate services, and that I can access real estate services without providing my phone number. I acknowledge that I have read and agree to the Terms of Use and Privacy Policy