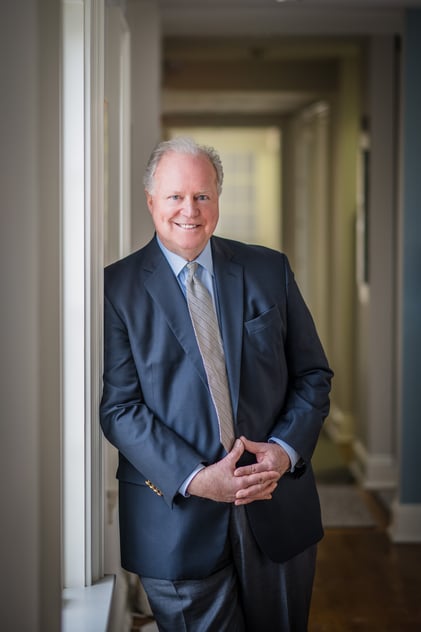 Bruce Baker
Real Estate Salesperson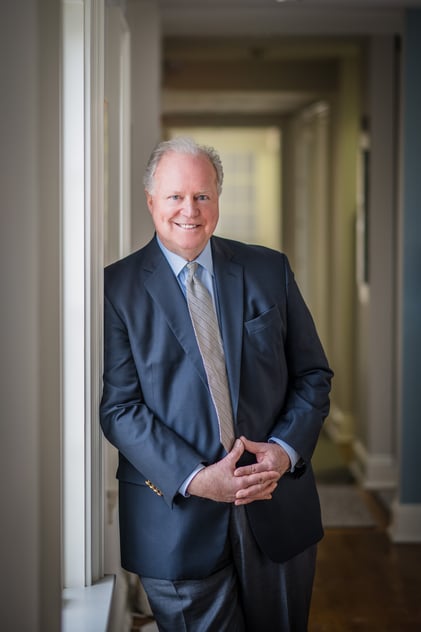 Bruce Baker is one of the most successful real estate professionals in Fairfield County, Connecticut. Focusing on the Darien, New Canaan, and Rowayton markets, Bruce has represented and sold over 300 properties and consistently been a leader in sales for William Pitt Sotheby's International Realty in the communities he serves.
For the past ten years (2012-2021) he has ranked #1 in total $ sales production for the Darien office, finishing 2021 with 18 closed transactions and over $40M in volume. In 2014 he was awarded #1 ranked agent for total $ sales production COMPANY WIDE from over 1,200 agent professionals and has maintained ranking in the top 10 agents company wide since 2010.
His accomplishments in real estate can be attributed to his strong passion for helping others, his positive attitude, and his relentless dedication and drive. As a previous former manager for the firm's Darien and Rowayton offices, he brings years of both professional and personal experience to the great benefit of his clients.
Before he entered the real estate industry, Bruce and his two brothers founded, owned and operated what became a significant licensed business of Polo Ralph Lauren, serving as President and CEO. He worked in this role for 15 years, gaining tremendous experience and knowledge in luxury marketing, sales and finance before selling the operation to a public company. The skills he acquired during these years have made him an invaluable resource for his real estate clients.
Bruce was motivated to choose a second career in real estate by his lifelong interest in assisting people with their most important needs while leveraging his knowledge and experience for their benefit. "It is incredibly satisfying to know that I have helped guide a client toward the completion of their goals while delivering a smooth and enjoyable experience along the way," Bruce says. "My job is to ensure that clients are able to discriminate between pitfalls and opportunities when it comes to buying and selling so that they come away feeling fully satisfied. I truly love the challenges of this business."
Bruce has been a resident of Darien since 1982 and over the years has remained deeply connected to his community, participating in numerous local organizations and activities. He has raised three daughters here, all receiving their education in Darien's public schools. He has also attained significant personal experience in taking full advantage of market conditions in Darien, owning four in-town residences and making successful trades with each sale of one property and purchase of the next.
Today, Bruce is a top agent, a consummate professional and a vital asset with William Pitt Sotheby's International Realty, Connecticut's premier real estate firm.
READ

MORE

LESS
Born In

Madison, New Jersey

Lives In

Darien, CT

Interests

Boating, Biking, Music, Art, Theatre, Travelling, Cooking, Skiing, Biking, Boating, Traveling, Cooking, Skiing

Inspiration

There Are No Losers

Can't Live Without

Positive Energy
READ

MORE

LESS
Agent Designations
Seller Representative Specialist
Accredited Buyer Representative
Certified Relocation Specialist
Licensed Real Estate Salesperson
Waterfront Property Specialist
My Awards
2021: Ranked #1 Agent in Total $ Sales Production: Darien & Rowayton Offices
Ranked #5 Company Wide
2020: Ranked #1 Agent In Both $ Sales AND Unit Sales Production: Darien & Rowayton CT Offices
Ranked #4 Company Wide
2019: Ranked #1 Agent In Both $ Sales AND Unit Sales Production: Darien & Rowayton CT Offices
Ranked #4 Agent Company Wide
2018: Ranked #1 Agent in $ Sales Production: Darien & Rowayton CT Offices
Ranked #3 Company Wide.
2017: Ranked #1 Agent in Both $ Sales AND Unit Sales Production: Darien & Rowayton CT Offices
Ranked #3 Company Wide.
2016: Ranked #1 Agent in $ Sales Production: Darien & Rowayton CT Offices
Ranked #9 Company Wide.
2015: Ranked #1 Agent In $ Sales Production: Darien & Rowayton CT Offices
Ranked #6 Company Wide.
2014: Ranked #1 Agent $ Sales AND Unit Sales: Darien & Rowayton CT Offices.
Ranked #1 Company Wide
2013 Ranked #1 Agent In $ Sales Production: Darien & Rowayton CT Offices
2012: Ranked #1 Agent In $ Sales Production Darien & Rowayton CT Offices
2011: Ranked #1 Agent In $ Sales Darien & Rowayton CT Offices
2010: Ranked #1 Agent In Unit Sales Darien & Rowayton CT Offices
2009: Ranked #1 Agent In Unit Sales Darien & Rowayton CT Offices
Testimonials (10)
Bruce Baker and his team are the most professional, organized and pleasant group of people we have worked with during our many years of homeownership. William Pitt/Julia B. Fee Sotheby's International Realty, and specifically Bruce, will be the exclusive recommendation we make to any friend or colleague looking to relocate to the area. Based in our very impressive experience with the Sotheby's International Realty organization, we will be recommending them for areas beyond our local area. John and Brook Grau
Bruce and his team are exceptional. The time, effort and care they put into helping clients accomplish their goals is commendable. I would (and do) recommend Bruce and his team often and without hesitation. WPSIR offers a tremendous platform, and we have benefitted greatly from the many tools and technologies that supported the sale of our home and continue to support our search for new home. Daniel and Lindsay Kollar
We have worked with Bruce many times buying and selling houses and have always been extremely satisfied. He goes above and beyond with respect to providing excellent customer service and obtaining great results. A real professional. Thomas and Linda Carruthers
We absolutely loved working with Bruce. He is incredibly knowledgeable, understood the unique type of property we were looking for, and helped us find the perfect home at the right price. K. Oliverio
Bruce Baker - there is truly no one better. He knows the market inside and out. He knows what's being listed before it's listed and who wants to buy before they have started looking. He is a master marketer who will make your home look better than you dreamed as you list it. He is a fair, knowledgeable, honest, thoughtful, kind, creative realtor who really and truly cares about his clients. I have referred him numerous times and every single time, my friends have been blown away by his services. He has a network of painters, landscapers, contractors, designers - all of whom do quality work. He goes above and beyond for every client and treats us all like family. You really feel like he has your best interests at heart because he does. Most importantly, you can trust him. We just adore Bruce and couldn't possibly recommend him more. We would give him a thousand stars if we could! A. Callen
A family friend recommended Bruce Baker to us and it was the best recommendation anyone has ever given us! If it wasn't for Bruce, the purchase of our home would have been a real nightmare. Not only was he amazing at showing us the best matches we asked for, but he went above and beyond an agent could possibly go to help us. B. Isufi
We wouldn't have met our closing timeline without them. They're willing to do whatever it takes (even rolling up their sleeves to clean!) to get the deal done. R. Haughey
Bruce was very professional and forward thinking in marketing my home. He is a clever and excellent negotiator. He was always thoughtful and respectful and was great fun to engage with as the selling process went along. K. Weller
We give Bruce Baker our highest possible recommendation. He worked tirelessly for 8 months with our parents and family first to prepare and then sell our north Darien home. Our parents had lived there since 1975 and the house required a great deal of landscaping, internal and external upgrades and prep work. His staging/presentation was nothing short of incredible! Bruce was patient, tireless and an incredible advocate. He really became an extension of our family for a year. His combination of humor, knowledge and diplomacy were exactly what we needed. J. Fitzpatrick
Bruce Baker personifies what you want in a realtor. He is professional, creative, industrious and personable. He is knowledgeable about the market and works hard to stay on top of his game. At a time when it was very difficult to get deals done, Bruce was successful in helping us buy and sell a home. I highly recommend his services. B. Jones