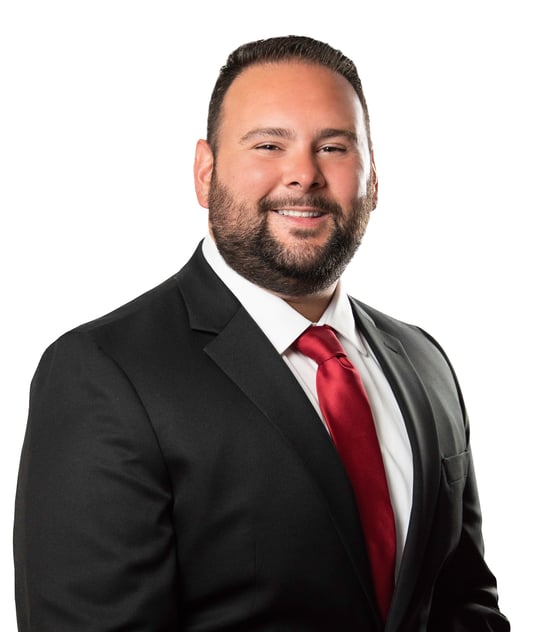 Daniel Feldman
Licensed Real Estate Salesperson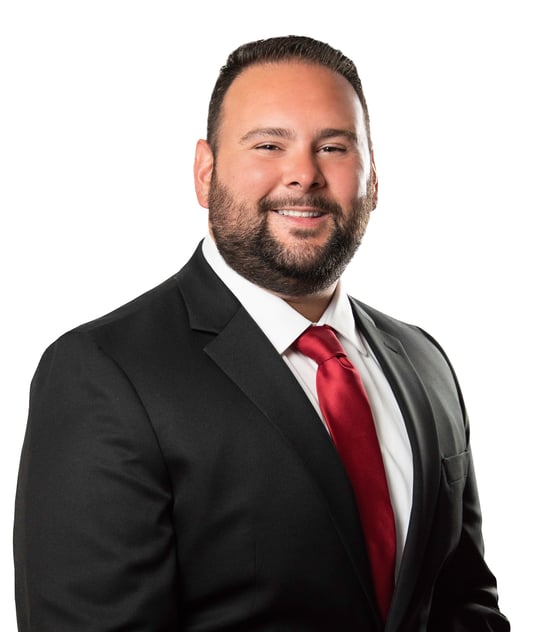 Daniel is a seasoned professional with a passion for real estate. He has a proven track record of negotiating deals and solving problems for his clients. With a keen eye for market data and knowledge of important factors affecting the industry, he is always ready to guide his clients through every step of the process. His goal is to simplify complex concepts and make them accessible.
With a family background in real estate, Daniel has always had a passion for the industry. Growing up with two uncles who were brokers in New England and Indiana, respectively, he learned the ins and outs of the business from an early age. In fact, his dear grandmother was an original employee of the formerly named "White Plains MLS," a fact that further solidified Daniel's understanding of the importance of attention to detail and dedication to one's work.
After completing his bachelor's degree in organizational management, Daniel combined his family's knowledge with his own education to take the real estate world by storm. His unique perspective and customer-centric approach have made him a trusted advisor in the industry, and his passion for helping clients achieve their dreams of homeownership is unmatched. With his professional expertise and personal values of honesty and integrity, Daniel has become a go-to source for those seeking to navigate the complex world of real estate.
Dan focuses on selling properties, with a specialized expertise in lakefront and country homes, as well as investment property sales. Let Dan help you navigate the real estate market and find your dream home or maximize your investment potential.
In addition to his work in real estate, Daniel is a talented musician and an art enthusiast. As a lover of both classic and modern art and architecture, he brings a unique perspective to his work that sets him apart from others in the field. With a focus on creating enjoyable experiences for his clients, Daniel was recently praised by a happy customer who said, "I never knew buying and selling real estate could be so fun!"
When not working, Daniel enjoys spending time outdoors with his wife and family. Whether hiking in one of the many parks in Westchester, Putnam, Dutches,s or Fairfield counties or relaxing at home with his cat in front of the fireplace, he always finds ways to recharge and stay grounded.
Reach out to Daniel for a complimentary market orientation or buyer consultation today and take the first step towards finding your dream home or maximizing your investment potential.
Licensed Real Estate Salesperson in New York and Connecticut. Daniel is a member of the National Association of Realtors, the New York State Association of Realtors, and the New York "One Key" MLS, as well as Connecticut's "Smart MLS" and "Greenwich MLS".
READ

MORE

LESS
Languages Spoken

English, Spanish

Born In

North Salem, NY

Lives In

Bethel, CT

Favorite Movie

The Departed, Step Brothers

Passion

Playing Guitar, Animals, Hiking, Reading

Interests

NFL, MLB, NHL, State Parks, National Parks, Kayaking, Traveling, Cooking, Biking, Golfing

Favorite Lyric

"...and this is our place. We make the rules." - Taylor Swift

Inspiration

Bob Burg, Larry Kendall, Jimi Hendrix, Steve Jobs

Can't Live Without

Music, Gratitude, Passion, Growth
READ

MORE

LESS
Agent Designations
Licensed Real Estate Salesperson
My Specialties
Lake Properties
Country Properties
Investment Properties
Testimonials (7)
Dan was phenomenal and great to work with. I was a first time home buyer and very intimidated by the process. He was always easy to get a hold of, quick to respond to questions and requests and made the overall process flawless. I will absolutely use him again and again. I already recommended him to a few of my friends and will continue to do so! E. Grathwohl
I can't thank Dan enough, not only was he helpful in the sale of my house he also made himself available to let service persons from heating to plumbing technicians into the house at critical times… if I had another house to sell, Dan is the only person I would call. Thanks Dan, I really appreciate all you did for me. G. Durhan
Dan and I have chatted prior to me being in the market for a home. Dan has a vast knowledge of the area, market trends, and can pinpoint your likes and dislikes and help you land that dream home/investment property. Being a first time home-buyer, I was nervous about the process, but Dan assured me every step of the way, and made it an actually exciting and growth-driven experience. He was attentive and responsive to my questions and concerns, and he was proactive with the sellers and their agents/attorneys to keep the gears moving in a well oiled machine. He helped me land my first property back in May, and he will continue to be an integral part of my future purchases in real estate. Dan is an agent you can trust, and he' a person that goes above and beyond to make home-buying/selling painless, and remarkably exciting as each step in the process unfolds. Thanks again Dan, YOU ARE THE MAN! J. Myron
Dan was excellent to work with! He was super responsive, listened to what we wanted and was able to work around our crazy schedules. Once we knew the house we wanted to buy he was quick and efficient in setting everything up and helping us get to the contract stage quickly. We were very thankful for all his help! N. Demichele
Dan Feldman gets my highest recommendation, and I don't hand that out. I've worked with a lot of good realtors having bought and sold homes over so many military moves. Dan Feldman was the best.He connected, understood what I wanted, found me a home, and strategized with me in the competitive Covid Market to get my offer accepted *at a bargain.* When my lending bank had an issue with the heating system, he took the reins on a weekend, negotiated with the sellers and got them to update a the heating system, at no cost to me, in just two days. Loving the new home. I'll be working with Dan in the future. J. Hauser
Daniel did an amazing job finding me an investment property in Connecticut. He went above and beyond to make sure it was the right house to fit my needs. Dan really checks all the boxes when it comes to real estate knowledge and supporting his clients. I would recommend him over and over again! M. Gerardi
Daniel Feldman is a true Real Estate Professional! In fact, it is no stretch to say he is an all around great person! Our shopping experience started in Brewster, NY before moving to Danbury… and then Stamford, Norwalk, Trumbull, Milford, back to upstate New York and finally settled within a few miles of where we started. Our time together spanned from February right through November and in that span of time….I don't know how many homes we have seen but it has been an incredible amount! Countless miles, countless phone calls, countless searches. But let me tell you- Dan has become more than a realtor through this process- he has become a friend. He never tired from the process. Our critical eye did not fatigue him. He never once tried to force our hand with a bid, and he said from the get go that he was in it to win it for us, no matter where that lead or how long it took- so long as we were still looking, he would be there to helms through. All this during the very stressful year of COVID-19, mind you ! He is local to all these neighborhoods I mentioned- and always provided valuable input about towns, or parts of towns that would suit us best or otherwise- and a fun Foodie, too! Most notably to me is Dan has never been late to a showing. Often, he was there first to have the lights on in the homes for us. As he got to know us and our demands better, he would often give it a "once over" so as to save us some time with homes that clearly would not fit for us. Dan was readily available to video conference several properties when our work schedules wouldn't allow us to see homes in person, as well. In closing, I must say that I would recommend Dan Feldman to even my closest friends and family. This is far from our first experience with home buying/selling and Dan, by far, proved to be a truly stunning Professional who is very well versed in his craft. The Wymans
Daniel Feldman in the News
Yes, I would like more information from Sotheby's International Realty. Please use and/or share my information with a Sotheby's International Realty agent to contact me about my real estate needs.
By clicking Send Message, I agree a Sotheby's International Realty Agent may contact me by phone or text message including by automated means about real estate services, and that I can access real estate services without providing my phone number. I acknowledge that I have read and agree to the Terms of Use and Privacy Policy