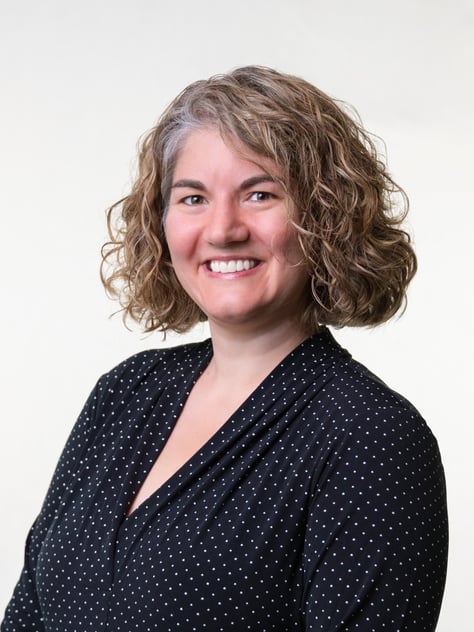 Elizabeth Unis
Licensed Associate Real Estate Broker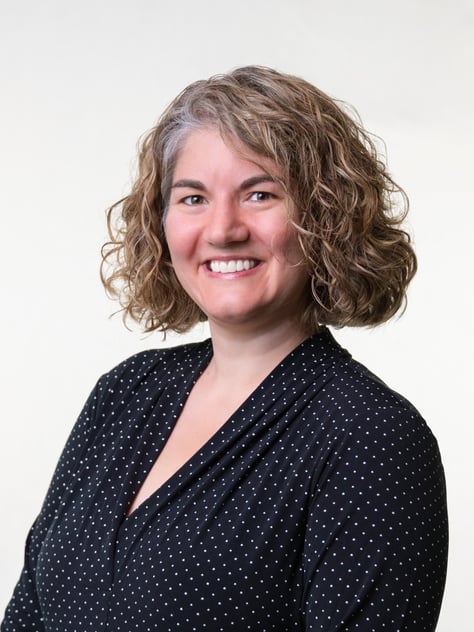 Elizabeth "Liz" Unis is from Michigan, where her large extended family are real estate pioneers, and she grew up working with them on the development and management side of the business. When she and her husband bought a home in Fleetwood in 2008, Liz realized that she wanted to help others navigate and understand the process of buying and selling real estate, and has enjoyed working in real estate ever since!
Liz is dedicated to helping her client's accomplish their goals and servicing their needs at the highest level possible, which has led to a strong business with referrals from friends, family and former clients. She was awarded the Westchester Magazine Five Star Agent Award in 2010, 2011 and again in 2015, 2016. She moved to Tarrytown in 2018, where she lives with her husband, Eric and two sons, who attend the Irvington Public Schools. Liz is an active member of the Irvington PTSA, serving as Co-Chair of the International Culture Committee.
Liz studied psychology and music at Washington University in St. Louis, and lived in Dublin, Ireland both to study on a junior year abroad and later coordinating international education programs. She came to New York in 2002, working in international education and business management for an international relations non-profit before entering real estate. She loves living in Westchester, and looks forward to helping you sell and find your next home!
READ

MORE

LESS
Testimonials (12)
Elizabeth was a gem to work with, and we are so grateful that she was on our team. We found our new home remotely during Covid (we were halfway across the country) and Liz was our eyes and ears as well as out guide through the process. She quickly learned exactly what we were looking for, and went above and beyond in making sure we found it. She handled sticky situations with grace along the way, anticipated questions and problems before they even happened -- then solved them. Thank you so much Liz. J.B and A.T.
We knew that Elizabeth would be perfect for us just by the recommendation alone. And…she was! She is warm, smart, caring, and has a wealth of resources to get the work done. Liz took care of everything. We were concerned about what to do with all the furniture we were not taking with us. No problem. Liz reached out to her contacts and…the job was done. She updated us constantly and was always there for us. We couldn't recommend anyone more highly and we are delighted to write this testimonial. It brings back good memories. B.B. - Tarrytown
Working with Liz was a real pleasure, she does her work with exuberance and integrity, and knows how to guide and help people make consequential decisions. She is an excellent negotiator, and never lose sight of her client's interest. She truly deserves the highest possible rating, and we were very lucky to have met her and used her services. E.M., New Rochelle, NY
Elizabeth Unis has been a pleasure to work with, she was referred to me by a friend. From start to finish she was diligent in helping my daughter with her first new construction home. Although not very familiar with the area in which my daughter wanted to build she took on the challenge. Very professional and upfront always responding back in a timely manner via email or phone. I would highly recommend her she is truly up for the challenge. L.M.
Liz is quite simply the best real estate agent I've ever encountered. To put this in context, we're talking about our 7th home purchase, with a total of 17 moves under our belts, so this was definitely not our first rodeo! She recently found us our new home and managed the sale of our old one. A perfect storm of circumstances made everything about this purchase and sale complicated, and at one point, we thought we'd just have to walk away. But because Liz is so creative, tenacious, and experienced, she somehow brought it all together and made it happen. No one works harder, is more responsive, and -icing on the cake - is more fun to work with! Liz really listens and then delivers. I am delighted to recommend her! D.M., Tarrytown, NY
Liz is quite simply the best real estate agent I've ever encountered. To put this in context, we're talking about our 7th home purchase, with a total of 17 moves under our belts, so this was definitely not our first rodeo! She recently found us our new home and managed the sale of our old one. A perfect storm of circumstances made everything about this purchase and sale complicated, and at one point, we thought we'd just have to walk away. But because Liz is so creative, tenacious, and experienced, she somehow brought it all together and made it happen. No one works harder, is more responsive, and -icing on the cake - is more fun to work with! Liz really listens and then delivers. I am delighted to recommend her! Debra Malki
It is my pleasure to highly recommend Elizabeth Unis ( Liz) as your next real estate broker. Liz's moto seems to be " There are no problems but only opportunities to find solutions" She handled both the sale of our previous house, and the purchase of our new one. She always displayed a deep commitment to her client, a constantly cheery personality, and a quick, probing intellect. I would also add her business sense, and negotiations skills that made complicated transactions possible. Liz always displayed unfailing good manners, and provided the necessary "moral and emotional support" for which I will always be grateful. E.A.M., Tarrytown, NY
This was my first home buying experience. Needless to say I was very nervous about the entire process, especially since I needed to sell the place I was currently in. It didn't help that we are in the middle of a pandemic. I must say I am extremely pleased with the service Elizabeth provided my wife and I. She put my mind at ease and made sure she left no question unanswered. The communication between us could not have been any better. She made herself available to us and was able to sell our co-op while dealing with the the pandemic. She did her research on the area we were looking to purchase and ensured that we found the perfect home that suited our needs. She is extremely organized and on top of her game! Her kindness and professionalism speaks volumes and we truly appreciate her service. I'd definitely recommend Elizabeth to sell or purchase a home! P.D., Yonkers and New Windsor, NY
If you're looking for a realtor who puts your interests above her own, who will do everything in her power to ensure that your house-hunting experience is as stress-free as possible, you should look no further. From the first moment we spoke with Liz on the phone to this day, long after closing, she has been looking out for us. She would go out of her way to check up on us with literally every facet of the house-buying process. We were almost sad the entire process was over, as we didn't get to see her regularly. While we don't want to sell our house and buy another anytime soon, we know exactly who we would work with again! C.A., Yonkers 
Liz went above and beyond what we would have ever expected of a realtor. First, she was always on top of things. She would make an appointment for any listing that we "liked" on the client portal within hours. She also gave us a driving tour of nearby neighborhoods, and when we found the right home, provided a detailed market analysis so we knew what to offer. We were ready to bid full price, but she recommended we open lower. We were very impressed that a realtor would actually talk us down, even if it meant a smaller commission for her. We got the house we wanted for under asking because of her good instincts and good advice!Liz checked in with us every few days, keeping us apprised of the status of our sale. She had great recommendations for vendors, especially our inspector, and verified tax information and the Certificate of Occupancy, which helped us close quickly. She was extremely communicative with our lawyer, which saved us time on more than one occasion. She even collected to-go menus from local restaurants so that we'd know where to eat when we moved in. This was truly outstanding service, and we couldn't be more grateful. I'd hire her again in a heartbeat, and wholeheartedly recommend her to anyone looking for a home in Westchester. C.B., Yonkers
We had the pleasure of working with Liz Unis to purchase our house in Eastchester. We have dealt with many realtors and Liz was the hardest working realtor we have ever worked with. Not only is she timely, diligent and knowledgeable, she is a great negotiator, getting us a great price on our home! She held our hand during every step of the process and put in significantly more time and effort than we have seen agents put into our previous home sales. She worked efficiently with our lawyer, the town and us. She was accessible at all hours, has integrity and is honest; and she does not compromise service or excellence in getting the job done. There is no one that will work harder for their clients than Liz. H.B. and J.Z., Eastchester
Working with Liz on the sale of our beloved house and the purchase of another was a complete joy. She handled everything right from the start and made us feel confident about the process. She arranged fabulous pictures and we were so pleased by the narrative in the listing - it showcased our home beautifully. Most importantly, she priced our house just right; we had many showings the first week and an accepted offer within ten days of listing. That is the sign of a house priced just right! For our purchase, Liz worked with us to stretch our thinking beyond the geographic and property limitations of our search. She showed us different styles of homes, different ends of our price range, different neighborhoods. She took us to neighborhoods we didn't know existed even after 14 years in lower Westchester, and eventually found us in the perfect one for our family. Her eye for detail was invaluable to us in our search, as was her critical thinking in helping us craft an offer, and we got the home we wanted. We felt that our sale and purchase was tricky, due to timing and so many parties involved. Liz stayed on top of every step of the process on both sides. Her communication with other agents and attorneys was prompt and effective, and her good humor and expertise on the process kept us calm through the transition. We recommend her to any buyers or sellers with absolutely no reservations, and are so grateful to her for making our dream come true! S.L., Fleetwood and Yonkers