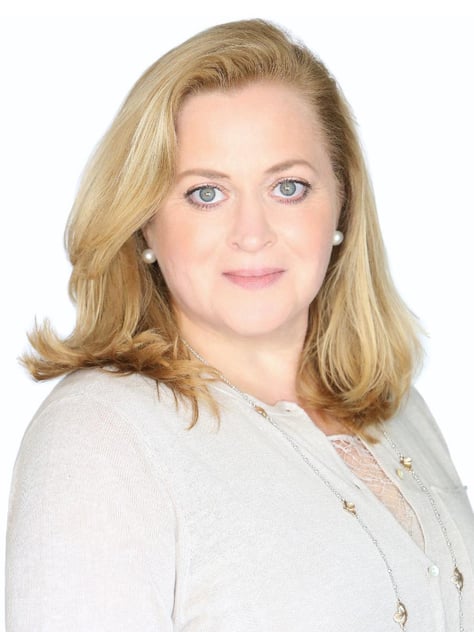 Gia M. Young
Licensed Real Estate Salesperson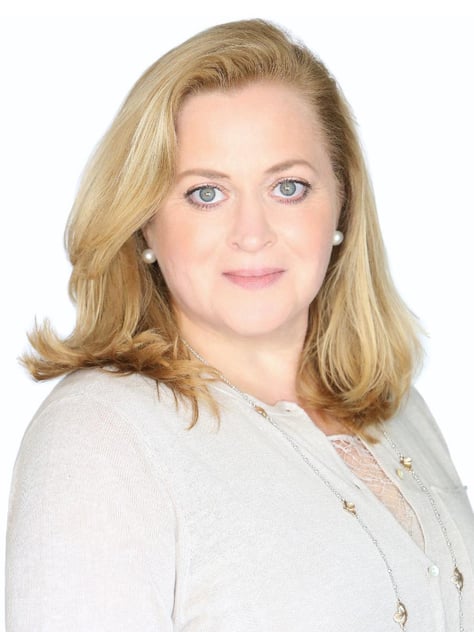 Celebrating 31+ years as a proud resident of Westchester County, Gia brings a wealth of expertise to the real estate arena. Nestled in the charming village of Dobbs Ferry along the Hudson River, she, alongside her husband raised 3 children, and has cultivated a deep connection with the communities she passionately serves.
Gia's negotiation skills are the cornerstone of her success, ensuring her clients receive optimal value. As a skilled home stager, she transforms spaces, adding an extra layer of appeal to every property. With a keen eye for accurate pricing, Gia facilitates swift sales, minimizing Days on Market (DOM) and maximizing client satisfaction.
Specializing in the enchanting Hudson River towns of Dobbs Ferry, Sleepy Hollow, Irvington, Ardsley, and Hastings-on-Hudson, Gia is a devoted advocate for the unique offerings of these Rivertowns. Her commitment to unparalleled service is evident in her dedication to providing full-time, expert real estate guidance tailored to each client's distinctive goals.
A proud member of the Julia B Fee Sotheby's office, Gia is thrilled to offer her clients sophisticated white glove service across every price point. Beyond real estate, she finds joy in sharing her extensive knowledge and enthusiasm for the Rivertowns, acting as an invaluable resource for those considering relocating to this picturesque region.
In her leisure moments, Gia finds solace in baking, cherishing family time, and embarking on leisurely walks with her loyal Bernese Mountain dog, Gryffon. With a yearning to enhance the real estate experience, Gia stands ready to weave your dreams seamlessly into the fabric of the Hudson River communities.
READ

MORE

LESS
Agent Designations
Certified Buyer Representative
Testimonials (18)
This is the third time that I have worked with Gia Young. A repeat client is always the best testimonial because it speaks to satisfaction and trust. Gia is responsive, professional, knowledgeable, and a stickler for details. She anticipates my needs even before I know that I have them. I would recommend Gia and Sotheby's to any real estate client - whether buying or selling. Lisa Ann Brady
We had a fantastic experience working with Gia Young who was our realtor on two transaction, both as buyers and sellers. We have also previous experiences buying and selling homes and she is the best realtor we have ever worked it, bar none. For our last transaction, we were selling our property in Dobbs Ferry NY from CA. Gia handled every aspect of this transaction, including organizing and managing the repairs for our property, doing a detailed market analysis and telling us what turned out to be a prescient price we could sell our property for, working with a lawyer she recommended for us. Plus consistent clear communication with us through out the process. Gia is extremely capable, authentic, has her clients best interests in mind at all times and is also very calm and reassuring when clients (hint: us) get nervous or unclear. She is excellent at negotiating offers/counter-offers, has a sixth sense of how to close a deal. Gia is truly wonderful. The best realtor we have worked with in our 23 years of working with real estate agents. Eva and Kevin M. Kaveh Moezzi
Gia has gone above and beyond for us over the past two years that we have been looking for a home. She consistently makes herself available for all of our questions, and she has been so helpful to our family. It's been quite a journey together in this current market, and we are so thankful we had Gia as a support. We cannot thank her enough for her dedication, kindness, and guidance through this entire process! Jessica Bernacchia
We can't recommend Gia enough. She provided invaluable guidance and made our home buying journey easy, despite a very challenging market. Would highly recommend her! Emily & Brandon
My partner and I were looking to buy in the Rivertowns, and didn't know much beyond that. While attending an Open House, we met Gia and immediately loved how she presented the home, as well as how knowledgable she was of the area. While that particular home wasn't for us, we asked if Gia if she would help us in our search. Gia helped us navigate the competitive and challenging landscape to find our home, and we were confident we were making educated and informed decisions along the way. Sam G
We both bought and sold with Gia's help. In both cases, Gia was thorough, thoughtful and extremely knowledgeable about the local market. She really went the extra mile to help us find and secure the perfect place. When we sold, she was able to bring in a fabulous team of other professionals to make it go as smoothly as possible and supported us at every step of the way. Gia really helped make it all less stressful. We found the perfect home and got the best outcome in our sale. I have no hesitation at all in recommending Gia. Louise Pegg
We were extremely satisfied with Gia's services. She is practical, thorough and knowledgeable. She made the home sale process easy and we are certain that we got top dollar. Highly recommend! Michelle and Eric Frank
Gia Young is everything one could hope to find in a realtor: professional, honest, grounded, and a genuine delight to work with. She advised us from the moment we considered selling our home of 23 years — from repairs and updates that would make a difference to buyers, to marketing, to perfect pricing of the property, and on to a very successful sale. Whether you are buying, selling, or still just looking, Gia is the agent you want by your side. Karen Engelmann
I can't express how wonderful Gia is. When we found an old Victorian to purchase online, I called Gia. She knew exactly what I needed to look out for when buying an old house. She recommended excellent experts who inspected the house and looked for old underground tanks. Her knowledge and expertise helped us navigate a complicated purchase. She always took or returned calls quickly and answered every question that we had. She even went to the Building Department on multiple occasions to try to speed up the process. As the purchase of our new home was underway, we met with Gia to discuss selling and pricing our house. She came with data and comps to back up her recommended price, and a great marketing plan to get it sold quickly. She was very involved in helping me prepare the house for its first weekend on the market. She hired a stager who advised us on what improvements we would need to make. Gia worked hard to make sure that our house looked its best. She even bought plants for the terrace and new towels for the bathroom. We had multiple bids on the first weekend and a signed contract 4 days later. On the day we were closing our sale, I had a table in the garage that had to be removed, so she drove over and took it. The process of contemporaneously buying a new house and selling an old one is not easy, but Gia's professionalism and thoughtfulness made the entire experience manageable. We couldn't recommend her more. Roubi Eliopoulos
Gia was an exceptional ally in guiding me through the process of buying my first home. She was kind, answered my many questions, and helped me find and work with other professionals and vendors. I would absolutely recommend her to anyone looking to buy in or around Dobbs Ferry! Kate Dobie
Gia is a consummate professional and was always available. She guided us through the process of selling a unique, historic home on the Hudson River. She was very creative in promoting our property and enthusiastically sharing the special qualities of our home with prospective buyers. They responded to her warmth, patience and honesty. We've been involved with many real estate transactions and this was the best experience with a realtor we've ever had. We highly recommend Gia. Barbara Fox
I have known Gia Young as a friend for nearly twenty years, so she was a natural pick for me when it came time to sell my house. I knew from personal experience that she would work hard and be honest as we went through the process. What I didn't know was how incredibly talented she is as a broker. She gave me excellent advice from the minute I told her I was thinking of selling my house. I followed her lead at every turn and couldn't be more glad to have done so. It has been remarkably stressful transitioning from our home of 16 years into a new, emptier nest during the pandemic. But Gia did everything she could Every Single Day to make the process go as smoothly as possible. I am so thankful to her for her assistance making our way into our new lifestyle. David and Caroline Bloom
We worked with Gia to find a house for sale or rental in Dobbs Ferry. Throughout, she was simply wonderful and helpful! Gia has a deep knowledge of Dobbs Ferry and the River Towns in general -- having lived and raised children there for many years -- and a really good understanding of the neighborhoods, schools and market. She was super responsive, took time to understand our needs and preferences, and answered our many questions. She was patient and thoughtful and always looked out for our interests. I recommend her highly and would work with her again. rrajani1
Having had the great good fortune of having recently sold a home and secured a new one through the expert guidance of Gia Young, we can unconditionally offer our fullest endorsement. Gia's insight and empathy in understanding the emotional baggage that accompanies both the sale and acquisition of a residence is perhaps surpassed only by her encyclopedic knowledge of the communities, school systems and properties within the villages that comprise the Rivertowns. She takes the time to know. She sells without selling. She guides without pushing. Gia is one of those unique people who come to you from a place where intelligence intersects with experience and decency to form wisdom. We will be forever grateful that our paths have crossed. Robert and Tina Reiser
"Gia Young is everything one hopes for in a realtor. Selling your home is an emotional experience and Gia totally understands that. She is calm, reassuring, patient, professional, knowledgeable and thorough. She did far more than she had to, making sure our photographs showed the house well, helping with staging touches and landscaping advice, making sure there were fresh flowers, even working around our dog and our family's work schedules for showings. We had a family emergency in the middle of selling our house, and Gia did everything that she could do to accommodate us. She made sure that she was present for important inspections, which at the closing, made all the difference in the world. "Consummate Professional" is probably an overused term, but it is the best way I can describe Gia." Robin Fegley Jacobs
She is very experienced and professional. I live in Hong Kong, with time difference and unfamiliarity with the neighborhood, finding the right home and eventually closing the purchase transaction is not straight forward. Gia is very patient and helpful. I am very happy wih her services. Anthony Lam
We are truly happy and lucky. Lucky, that an amazing realtor was recommended to us. As soon as we met Gia Young, we knew that she was the perfect fit for us. We had been living in a one bedroom apartment in Brooklyn and were now looking to make the big move to the suburbs. We have two little boys and had been doing day excursions up to the Rivertowns (Hasting on Hudson, Dobbs Ferry, Ardsley, and Irvington). We fell in love with the area and could see living there. So, never having been through the process of looking for a house, we were a bit overwhelmed. So many unknowns and questions running through our minds (How are the school districts? Is the train station close? Etc., etc.). So over coffee in a local cafe, we met with Gia. She patiently listened to what we were looking for but more importantly, wanted to just get to know us. So we put our trust in her and to be honest, it was easy to do. Gia has a way about her that just puts you at ease. She is a genuine, kind person and has an easy demeanor. Plus not only was she helping us to find a house but it was in the area of where she calls home! Who better then to help us find our dream home? Gia has raised her family in the Rivertowns and knows the "ins and outs" of the area. She is connected and part of the community. Gia is very patient, positive and knowledgeable. She picked us up when we got discouraged and calmed us down if we began to panic. Gia expertly guided us every step of the way- from helping us decide what would be a good fit for our family and looking at numerous houses to inspections and closing procedures. We are happy to say that not only did Gia help us find our wonderful home in the Rivertowns but also through all of this is now…our "go-to" person ("Call Gia and ask her who does she recommend for a pediatrician?" "Ask Gia if she knows of a good plumber." "Gia will know where to go for dinner, ask her."), a neighbor we can count on and most importantly-our friend. Our first friend in the suburbs. We knew that if she was happy raising her children and created her home here then that's exactly where we wanted to be. We are truly happy. Thank you, Gia. Bill and Lisa Callahan
After spending nearly a year driving back and forth from Brooklyn to the Rivertowns in Westchester, we decided to enlist some help from Gia. Timing is everything and Gia helped us quickly find the home we had been looking for. Gia immediately alerted us right after our house went on the market and had us scheduled for a showing the next day. She walked us through the house and provided insight into things we should consider and provided her guidance based on her knowledge and expertise of the market. Because of Gia's proactive timing, we were able to place our bid and have it accepted within 5 days. With Gia, you're going to get a kind friend who's going to look out for your interests, is going to listen intently to your needs, and who will go the extra length to ensure you find a house you can call home. Steven and Misty Chiu
Gia M. Young

Licensed Real Estate Salesperson
Yes, I would like more information from Sotheby's International Realty. Please use and/or share my information with a Sotheby's International Realty agent to contact me about my real estate needs.
By clicking Send Message, I agree a Sotheby's International Realty Agent may contact me by phone or text message including by automated means about real estate services, and that I can access real estate services without providing my phone number. I acknowledge that I have read and agree to the Terms of Use and Privacy Policy