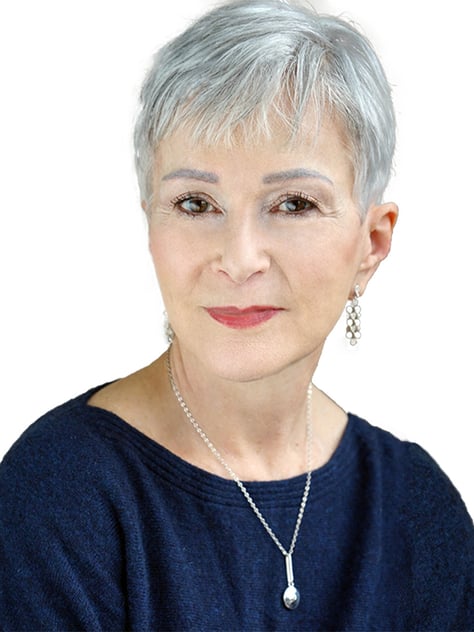 Gladys Montgomery
Real Estate Salesperson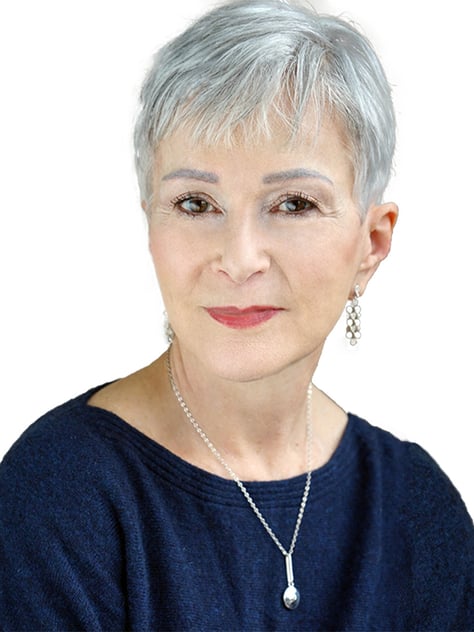 Lenox
26 Church Street
Lenox, MA 01240
One of the six realtors chosen to launch William Pitt Sotheby's Berkshire Brokerage in 2013, Gladys has been instrumental in helping the firm achieve and maintain its position as the top ranking company in the Berkshire MLS from 2017 to 2022*. Consistently a top-selling agent, she prides herself on providing sound advice and maintaining the highest standard of client service. Her forté is helping her clients purchase and sell architecturally distinctive properties; she is an expert in historic homes.
Prior to earning her Massachusetts real estate license in 2007, Gladys had a 30-year career as an award-winning freelance writer, editor, and author specializing in residential architecture and lifestyle topics. In that capacity, she bylined over 300 magazine feature articles and columns and supervised numerous photo-shoots. She was the founding editor of Berkshire Living Home + Garden and authored three books about historic buildings (published by Rizzoli and by Acanthus Press). She also worked in public relations and in international strategic marketing.
Thanks to this background and to her experience in restoring and renovating her own homes, Gladys excels at presenting her listings to their best advantage and at helping buyers evaluate properties they're considering.
Also licensed in New York and formerly a realtor in New York City, Gladys maintains strong professional ties there and to other key feeder markets nationally and internationally. Having lived in Manhattan, the Boston area, Long Island, Washington D.C., and as an expat in Asia, she understands first-hand what a truly extraordinary community the Berkshires is and delights in helping new arrivals learn about and enjoy their Berkshire experience as much as she does.
With this experience and her commitment to providing exceptional client service, Gladys is a go-to realtor for discerning buyers and sellers in every price range. Her clients especially appreciate her professionalism and expertise, positive attitude, thoughtful advice, and diligence in helping them achieve successful transactions and transitions to their new homes.
* Berkshire County MLS sales statistic
Click here to view my LifeStyle Guide to the Berkshires
Read my blog: https://www.theviewfrommyporch.com/
READ

MORE

LESS
Born In

Huntington, Long Island, New York

Lives In

The Berkshires

Favorite Movie

On the Waterfront

Passion

Living Creatively & Fully

Interests

International Travel, Architecture, Architectural History, Garden Design, Food, Textiles, Art, Traveling, Cooking

Favorite Lyric

"Always stay humble and kind" -- Tim McGraw

Inspiration

Diverse cultures, Family & Friends, Nature, A clear night sky spangled with stars

Can't Live Without

A positive attitude
READ

MORE

LESS
My Awards
William Pitt|Julia B. Fee Platinum Award 2015, 2017-2022
William Pitt|Julia B. Fee Gold, Silver, Bronze Awards, 2013, 2014, 2016
Adirondack Writing Center - Nonfiction Award: An Elegant Wilderness (author)
Victorian Society of New York Book Award: An Elegant Wilderness (author)
City and Regional Magazine Award: Berkshire Living Home + Garden (editor)
Philippine National Book Award: E Masferre, People of the Philippine Cordillera, Photographs, 1934-1956 (co-author)
My Specialties
Architecturally Distinctive Properties
Antique Homes
Mid-Century Modern & Contemporary Homes
Luxury & Estate Properties
Testimonials (10)
We worked with Gladys Montgomery and was assisted by Thom Garvey. Both were completely on top of our search and highly responsive at all times. Gladys quickly understood what we were looking for and ensured we saw every property that could be a good fit. She was also helpful in our negotiations with the seller and in closing the deal. We would certainly recommend Gladys to others. Peggy E. Lowenstein Steven H. Berez
I was very happy with Sotheby's and would definitely recommend them. Margery B. Fischbein Trustee
Gladys Montgomery was truly professional, skilled, and exemplary as our buyers' agent in our recent purchase of our Canyon Ranch residence in Lenox, MA. Representing us as well as the seller in the transaction, she handled everything in a businesslike, principled, and highly professional manner. Having had the opportunity and privilege to be engaged in business for over 50 years, and spending a few years in public service, I was very impressed with Gladys' manner and natural diplomacy. She is an engaging and naturally likeable person, reflecting her personality and spirit as well as her intellect and grace. Gladys provided me with precisely the information that I needed to make my judgments and decisions regarding the economics of our purchase. She also consistently went the extra mile in providing information about Lenox and how we might organize our activities and time there. She was also very attentive to the requirements of the purchase process and diligent (but not bureaucratic or pushy) in her follow-up regarding the paperwork. My wife and I are excited about this new passage in our lives, and are mindful and grateful that Gladys' good work helped us accomplish this. She was superb. Thomas F. McLarty III and Donna McLarty Thomas F. McLarty III Donna McLarty
Gladys Montgomery is the quintessential agent-smart,responsive and charming. She did a fine job. Warren Feldman Eileen Feldman
Gladys Montgomery made my future possible. Moving from California back to my home state was a daunting prospect, to say the least. With a job waiting, but a clock also ticking, I dove in, not knowing what to expect, what inventory might be, and how realistic I would have to get in terms of money, environment and location. Gladys gave great perspectives, listened to my thoughts, my needs, my fantasies...extrapolated what that all looked like, not only in a home, but in beginning a new life and growing a support system. She probed, guided, supported. And when we honed in on a house, she went the extra mile and thank god she did as only through her going there and talking to neighbors did we realize a massive sound issue existed. She caught it, and despite a huge upside to her if I bought the home, she fully supported me pulling out. When we found the right home, she was dogged in getting me in to see it (before the open house that had been delayed due to snow), and worked hard with the sellers' agent to make sure we, as a team, got what was fair. I'm ready to start my new life, and know that Gladys will be a permanent part if it, if not as my ongoing realtor, then as a friend. Hang on to her for as long as you possibly can. She's the best of the best. Donna Ebbs
Thanks for helping us negotiate and close on our new home! We're happy to be joining you in the Berkshires. Christopher and Katie Metter
Gladys Montgomery is a fabulous realtor and a wonderful person. Before retaining Gladys we marketed our house for more than a year and received no offers. Gladys brought us to a more realistic listing price and encouraged a few modest home improvements that helped the sale process. She then marketed the house and handled buyer negotiations so effectively that we had a contract for sale and a back up buyer in less than three months. She provided excellent guidance when issues came up during the inspection period. Within weeks of our finding a buyer, Gladys also found us a new home that fit our needs and desires perfectly. She also referred us to a number of excellent vendors who provided services including legal representation, rapid mortgage application processing, home improvements, and sales of the many items we were not taking with us. Gladys was wonderful to work with and to get to know. She is open, warm, humorous, and a caring person, yet, when acting on our behalf and when the situation called for it, she could be tough when she needed to be. We cannot recommend her highly enough. Jerry Congress and Lesley Richman ron ragusa
Gladys was a real pro - she brought a huge amount of background knowledge about architecture to our listing and developed a really ambitious, effective marketing plan. She was kind, thoughtful, respectful and patient, but she knew how to get things done. We were very pleased to work with her. jkucich
We were looking for an historic house to fall in love with and care for. Gladys understood us right away. She showed sophisticated knowledge of the details of the house and design and she shared her vast network of skilled resources, including her personal guide to the best of the Berkshires. She was very fair and transparent working between us and the seller and incredibly responsive to all of us. It was a great pleasure working with her and I would recommend her highly to anyone looking in the area. user344059
Gladys helped us buy a wonderful home in Alford, MA and she helped us sell our home in Lenox, MA. She was equally masterful in guiding us through the process of buying and selling. There are some rules that are very specific to the Berkshires and she helped us navigate them. Gladys is a great communicator. Our emails were always answered promptly and our phone call returned quickly. We live most of the year in NYC so her great communication skill made the process very enjoyable. She is a wonderful person to work. Once she got to know us she helped us find the home of our dreams. She knows the area very well and helped us get set up in a new town. I have no hesitation in recommending her and I would work with her again in a heartbeat. Gary Kahn
Gladys Montgomery in the News
Yes, I would like more information from Sotheby's International Realty. Please use and/or share my information with a Sotheby's International Realty agent to contact me about my real estate needs.
By clicking Send Message, I agree a Sotheby's International Realty Agent may contact me by phone or text message including by automated means about real estate services, and that I can access real estate services without providing my phone number. I acknowledge that I have read and agree to the Terms of Use and Privacy Policy