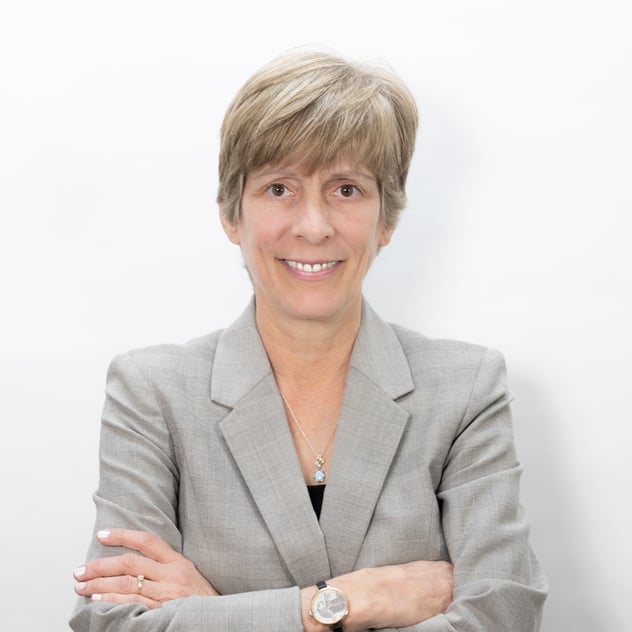 Jean O'Neill
Licensed Realtor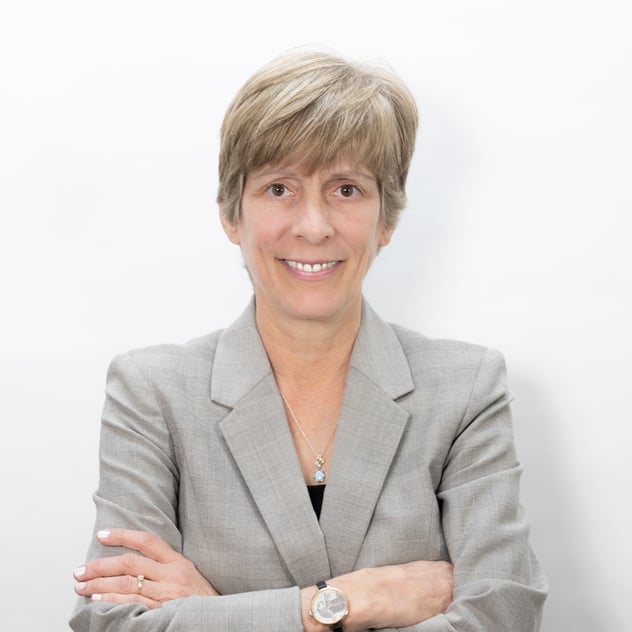 Jean is a Greater Northern Fairfielder through and through. She knows the nuances of each of the five towns around Candlewood Lake, where you can launch a motor boat or where only row boats can go. What's the quickest train to Grand Central, where you can see Bald Eagles nesting, or how far of a bus ride is to and from any area school.
Northern Fairfield County is truly a beautiful part of this state; where you can go from the hustle of neighborhood venues and eateries to places where there is more wildlife than humans in no time; and yet be in Midtown Manhattan in 90 minutes.
With over 15 years of experience representing Sellers & Buyers, Jean is a Realtor through and through too. What that means exactly is a thousand things, including a daily up-to-date market expert, a team player, a problem solver, a stager, and a liaison between lenders, attorneys, contractors, movers and donation teams.
"That's what I love about my work. I am called on to help with everything from how to best prepare a Seller to get the highest and best for their home, to: "Oops we forgot there were still possessions in the attic" on closing day, to utilizing the relationships I have built with service companies who can fix that leak right now and knowing the process of working with local towns on permits. Essentially, my goal is to get both my Seller & Buyer clients where they want to go with the best preparation possible and the least amount of stress possible."
Jean has over 15 years of experience and has earned the designation of Seller Representative Specialist and Buyer Representative Specialist. She is active in her community and was recognized with the Joe Baker Humanitarian Award in 2019 for her service by her peers. Jean is a consistent top producer and goes out of her way to build relationships with other agents throughout the tri-state area as well as all along the Eastern Seaboard, the West Coast, and points beyond to better serve clients relocating to different parts of this region, the country or the world.
Living in New Fairfield, CT for the past 20+ years, Jean has so enjoyed all that Connecticut has to offer including fantastic day trips, the shoreline, museums, mountains, eating great food, casting a line, hanging out on a dock, dancing, you name it... Jean has been involved with both NF Schools and Henry Abbott Technical High School prior to her 3 children going to college & who are now grown and out and about, but thankfully all live nearby. Jean also loves being so close to NYC and still gets back to her hometown of Rye, New York, seeing friends and family there often.
READ

MORE

LESS
Born In

Westchester County, NY

Lives In

New Fairfield, CT
READ

MORE

LESS
Agent Designations
Seller Representative Specialist
Accredited Buyer Representative
My Awards
2018 Joe Baker Humanitarian Award presented by the Northern Fairfield County Board of Realtors
My Specialties
Chair, Northern Fairfield County Board of Realtors Community Involvement Committee
Testimonials (10)
Jean was amazing to work with. She has such a calming nature about her that was so pleasant to work with. She took time to show us numerous houses and devoted attention and detail into making our home perfect to sell. I will highly recommend Jean to anyone looking for an agent in this area. She is simply the best! Jeanine martin
I just wanted to drop a note to "sing the praises" of one of your agents Jean O'Neil. We are closing on a home tomorrow that she represented us in and we couldn't be happier with Jean's guidance and expertise. My husband and I will recommend Jean to anyone looking for a true professional. Barbara Seltzer
we were so fortunate to have been referred to jean o'neill for our home search in connecticut. jean was incredibly knowledgeable, experienced and so responsive over the 400+ days we searched for our perfect lake home in connecticut from our home in jersey city, nj. most importantly, jean's calm demeanor kept us calm through this topsy turvy covid real estate market. we were disappointed many times and jean kept us positive and looking forward. we are thrilled she walked us through the purchase process which was the smoothest we've ever had. we are grateful to have found such a gem in jean. Maria Goldman
Jean O'Neil was referred to me by a friend in Connecticut. After looking for over a year in NY for properties, we decided to switch to the Connecticut area. Jean was excellent with communication, setting up appointments, and always going above and beyond for us. We finally found our first home and we were so lucky to have Jean leading the charge. Would recommend Jean and the Team to all my family and friends!!! Michael Anderson
Jean explained the process step by step and was patient and went above and beyond for what I needed in selling my childhood home which was an extremely emotional time. Even through the usual last minute hiccups of selling/buying I was assured it was all going to work out and it did. Margaux Milau
I used Jean when I bought my last house 6 years ago and I would never consider using another realtor. Her years of experience, knowledge and calm demeanor helped me through an extremely difficult purchase. I can't thank her enough Heather McGhie
Jean is wonderful, patient, advocates for her clients needs, and is timely with follow up. Nicole Martini
It was a pleasure to work with Jean O'Neill around the successful sale of our lake home in New Fairfield CT. Jean combined market knowledge, patience and flexibility to what was a difficult sale due initially to the timing of our coming to market (fall of 2019) and then once we started again in March of 2020, the challenges of the pandemic. Through it all Jean was steady, forthright and available. She told us she would keep us informed on a regular basis and she did so. She was responsive to our suggestions (an open house directed at the neighbors was a good example of that) and she was able to get a multipage spread in the Sunday regional paper. When it came time to prepare to complete the sale, Jean was ever the professional despite having a first time buyer who was a challenge right up until the closing! Jean clearly combines an intimate knowledge of the market, a calm and unruffled personality and admirable attention to detail in everything from the photos to the staging of the property. She was able to attract a broad array of potential buyers culminating in a successful sale. John and Joanne Collins, Sold their home at 7 WIndmill Road, New Fairfield
Jean O'Neill was our realtor and she gave us an excellent experience in a challenging market. From the very first meeting she was heads above the other potential realtors with her preparation. She was always available for communication via phone, text, email and in person. She endeavored to guide us and protect us as her clients throughout. We sing her praises and advise all our friends and neighbors to engage Jean's services when they have real estate needs. Sandra Wilson
Some time in late September or early October I had the good fortune to find Jean O'Neill of your Danbury office. My brother and I found it necessary to sell our family home on Mountainville Avenue in Danbury as my mother could no longer live there on her own. A friend checked on line and found that Jean had several listings and sales in the south-Danbury area. She called Jean and, based on their conversation, thought that Jean would be a good fit for me. I practiced real estate law in Danbury and more recently New Milford over the past 40 years and my dealings with real estate agents have not always been agreeable. Jean turned out to be a pleasant surprise. From the first meeting at the house, Jean went right to work with no drama or fanfare. Based on her research she recommended a listing price that I thought was a bit low. She gently persuaded me that the price I suggested would not attract buyers due to the small size of the lot, house, and rooms within the house. The house is 70 years old and had a number of deficiencies. As it turned out Jean was correct. Although we had over 15 showings, they produced only one offer. We decided to go to work on that offer which we thought could be negotiated up to an acceptable range. Through Jean's efforts we were able to agree on a price acceptable to both sides. After the contract was signed, Jean went to work on matters which I think were not really her responsibility. She solicited bids from several contractors for work which had to be accomplished prior to closing. When we received a rather high estimate for masonry work to repair three retaining walls under a bulkhead, she found a mason who would do the work for less than half the amount of the first estimate. Likewise, when an electrician estimated GFI replacement at $1,500, Jean found an electrician who agreed to do the work for $600 the following day. She also arranged for an old oil tank to be removed to be removed from the basement. Once the work was complete, she assisted me in running an estate sale. After the sale she arranged for movers to take the contents that had not sold to a charity and for a dump run to dispose of everything else. If that were not enough, she showed up the following morning to help dust, vacuum, and generally tidy up the house. Both my brother and I think we were extraordinarily lucky to have stumbled onto Jean and I will recommend her without reservation. Michael Mannion
Yes, I would like more information from Sotheby's International Realty. Please use and/or share my information with a Sotheby's International Realty agent to contact me about my real estate needs.
By clicking Send Message, I agree a Sotheby's International Realty Agent may contact me by phone or text message including by automated means about real estate services, and that I can access real estate services without providing my phone number. I acknowledge that I have read and agree to the Terms of Use and Privacy Policy