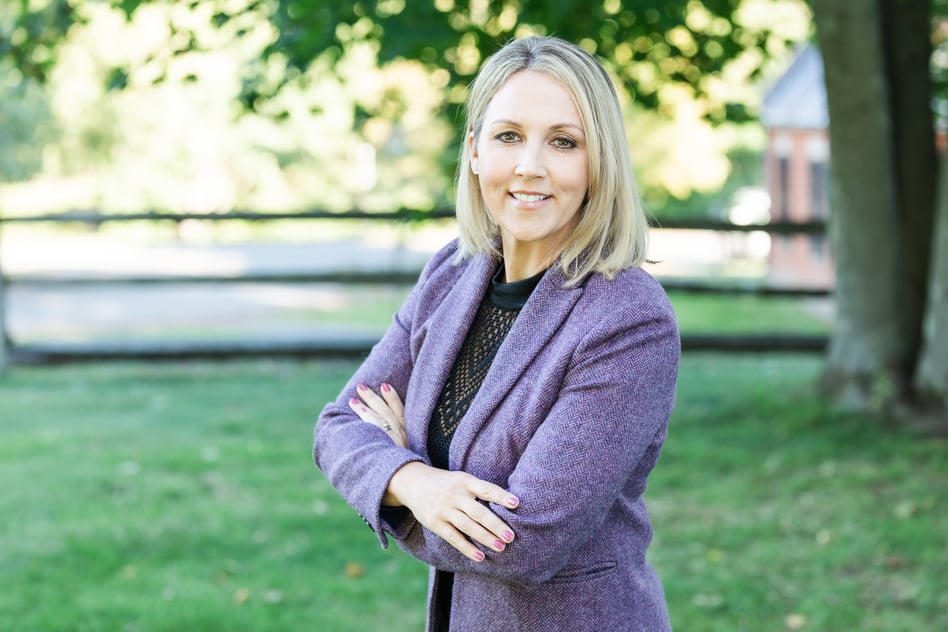 Jennifer Roller
Licensed Real Estate Salesperson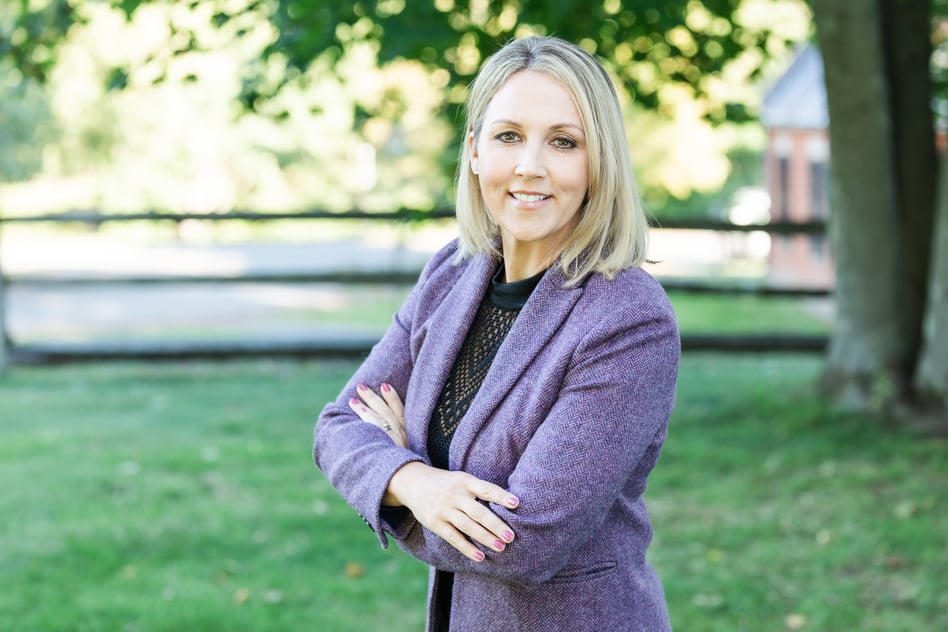 Jennifer Roller brings exceptional knowledge and experience to the residential real estate market. Described by past clients as patient, kind and exceptionally hard working, Jennifer utilizes technology to stay on top of everything in the real estate world. From quickly responding to texts and emails, to integrating paperless transactions, she realizes the importance of communication and being on all social media platforms.
Jennifer brings twelve years of experience working in both the Litchfield County and Hartford County real estate market. She currently resides in Simsbury with her husband, children and their golden retriever. Jennifer's husband John, is a local & very talented chef that owns Crystal Peak, a special events facility. Prior to her real estate career, Jennifer worked as a wedding and special events planner. She brings the same attention to detail and listening skills to her real estate clients.
Contact Jennifer to discuss your real estate needs,she is committed to providing the information and advice you need to make the right decisions and achieve your goals.
READ

MORE

LESS
Born In

Connecticut

Lives In

Simsbury, Connecticut

Favorite Movie

Braveheart & Shawshank Redemption

Passion

Real Estate and I am a huge Foodie!

Interests

Hiking, Golfing & Peloton

Favorite Lyric

Let it be!

Inspiration

My Family, always pushing me to be a better person

Can't Live Without

Family, Friendships, Sunshine,Coffee & Hope
READ

MORE

LESS
Agent Designations
Certified Relocation Specialist
Licensed Real Estate Salesperson
My Awards
#1 in Units in my Brokerage for the first half of 2022
#2 in Dollar Volume in my Brokerage for the first half of 2022
My Specialties
Cartus Certified
First Time Home Buyers
Luxury Homes
Second Home Market
Testimonials (131)
Jennifer was knowledgeable about all aspects of my real estate transaction. She was thoughtful, reasonable, and a pleasure to work with throughout this accelerated closing. I would highly recommend Jennifer. zuser20160103125626734
My wife and I met with several realtors when it came time to sell our house. We were selling in a rural area of Northwest Connecticut and knew it was going to be a challenge to sell in the current market. As they say, first impressions are lasting impressions and that's true with Jennifer. On that first meeting, she arrived with a detailed market analysis, a good estimate of our home's worth, and a great marketing strategy. She also spent some time walking through the house making recommendations on improvements to make the house more marketable. We felt so comfortable after that meeting we canceled the remaining appointments with potential realtors and went with Jennifer. Prior to putting our house on the market, Jennifer made several visits to answer questions and make additional recommendations to prepare the house for listing. She was always available to answer calls no matter the time of day. When talking to her, she always explained everything clearly and honestly. There was never a time that we weren't completely informed or were confused with the process. After the house was listed, Jennifer marketed the house aggressively and scheduled many showings. Several potential buyers requested follow-up showings and 32 days later, the house was sold! We were absolutely ecstatic with the job Jennifer did for us. I had been monitoring the market where we lived a year prior to putting our house on the market. Homes comparable to ours had been listed for almost 9 months to a year before they sold. I thought for sure we were looking a similar timeframe. Jennifer insisted if we listen to her and kept the house ready to show, it will be sold between 30 to 60 days and it was! I can go on and on talking about the phenomenal job Jennifer did for us and her incredible work ethic but do yourself a favor, give her a call. You will not find a better real estate agent in Connecticut, we highly recommend her!!! Smith00099
Jenn was extremely helpful with selling our home. She made the entire process easy, even working with us while we were on our vacation to ensure a quick sale! We got an offer on our home after ten days, which I largely attribute to Jenn's help with how to set up our home for the photos and her constant feedback from showings. I would highly recommend Jenn for her professionalism, availability and general demeanor. She made selling our house quick and painless, and kept our stress levels low during the sale process. jkosich601
My fiance and I had a great experience with Jennifer! While the process of homebuying was much more difficult than we'd imagined, based on the levels of competitiveness, Jennifer gave us excellent guidance, and deep knowledge about a really wide range of homes that we looked at. I hope we're in our new home for a long time, but if we were to move, I wouldn't hesitate to work with Jennifer again or give her anything but the highest recommendation. zuser20180203165944849
She is the patient professional I know - knowledgable, competent, and kind. She listens and responds immediately. In a difficult market, she sold my house in good time and helped me through the inspection, appraisal and closing process. j grasmere
We couldn't have chosen a better realtor. Jenn told us what we needed to do to sell our house; how to stage it and what price to list it at to get the best results.... it worked! She sold our house in 6 days!! We will definitely recommend her to anyone selling. As far as the purchase, she was available when we needed her and made the buying process as painless as possible. wpfisher
Jennifer was able to accomplish something that two other realtors couldn't. She went above and beyond all my expectations and helped at every step of the way. Always available to answer questions and obtain the correct answers. I would recommend her to anyone that asks if I know a realtor. If you want your home sold and want a friendly honest hard working realtor that is on your side contact Jennifer Roller. user42142712
Jennifer is the hardest working realtor we've ever worked with! She always makes herself available and works with you to help you find the home that's right for you. Wonderful person, outstanding realtor! zuser20150809072540126
Jennifer Roller is an AMAZING realtor. She is one of the most patient people I have ever met- which came in quite handy when dealing with the sellers' realtor. The realtor used by the sellers was extremely unprofessional and refused to be prompt in answering any questions but Jenn was great at sticking up for us and getting any issues dealt with. She has a great grasp of home values and will insert her knowledge while still listening to her clients' preferences. I would never use a different realtor! bkurtich
Jennifer helped my wife and I sell our home recently. She is very professional, easy to work with and probably most important in this business, flexible and responsive! We enlisted Jenn's help even before we were ready to sell and she provided us with spot on guidance to help us get the best bang for our buck as we prepped to list our home. Once we finally listed it, she was very effective in getting clients into the house and getting exposure for the sale. Our house sold with 45 days, and we were very happy with the sales price! I would recommend Jennifer if you are looking for someone to treat you respectfully and professionally and help you to make good decisons...whether buying, selling or renting! ckpotter1016
Highly recommend Jennifer to anyone looking to buy or sell their home. Jennifer was very knowledgeable and professional from the moment we met her all the way through to the sale of our home. She knows her stuff and puts in 100% effort to make her clients happy! Lindsey Klebe
Jennifer was wonderful in helping us purchase our very first home. She was there to help and walk us through all steps of the home buying process.

She understood our style, answered our calls and emails in split second timing; offered up renovation ideas, and pointed out the great features our home already had. Jennifer even came back to see us post move in.

Jennifer recommended a wonderful closing attorney and home inspector, and was right there to answer our every question. Jennifer is a person who is in the know and up on real estate. Travislipinski
Jen patiently waited several months while my circumstances changed and I was finally ready to sell. She gently guided me through the process, always kind, caring and professional with a thorough knowledge of states laws and town regulations involved real estate. She maintained regular contact up to and after the closing. Katherine Rieger
I would use Jennifer Roller again in the future if I am buying or selling a home in the area she serves. She is an outstanding agent that looks out for her clients. Steven Wootton
Jennifer is excellent at her job, a true professional. We highly recommend her services. Alexander and Jessica Fennell
Jennifer Roller was an excellent realtor to work with. She was hard working, responsive, honest and helpful in our house buying experience. She went above and beyond to make sure all of our expectations were met and made sure that every part of the process went smoothly. I cannot recommend her enough she truly cares about her clients and works tirelessly to ensure they are happy! Amanda Roller Christopher Bellanca
Jennifer was exceptional. I would not consider another Realtor to handle our Real Estate property listings. This is the second home Jennifer has sold for us and we are currently working with her on our next purchase. Jennifer is very patient, straight forward and very professional. Thank you Jennifer! Bruce and Diane Benedetto
The walk through and drone photos were the best I have ever seen. Great choice in photographer. Joseph and Tracey Ott
Jennifer Roller is a blessing to Sotheby's! We happened to be interested in a home in the Barkhamsted area and she was the realtor. Since then, she has been a help and a God send to us with our new home in New Hartford. Very professional, helpful, patient and understanding of what we were looking for. We absolutely love her! Deborah Leone
Jenn Roller was infinitely patient, thorough, helpful, and organized during our search for a new house and the sale of our home. Her communication with us was excellent and her friendliness and honest input very appreciated. She has a great deal of knowledge and guided us well. Janis Griffin
We are very grateful to have had Jennifer Roller as our realtor for the sale of our longtime home. Jenn led us through the sale from start to finish without so much as a hiccup! She was extremely proffessional,knowledgeable and KIND. Very important to us was Jenns' promptness to respond to our many questions and concerns..direct answers and expect guidence.We highly recommend Jennifer Roller as her degree of excellence in every aspect of home selling/buying is above and beyond...priceless! Ethan and Nancy Deeds
Jennifer Roller was so professional, honest and hardworking while selling my house. I would HIGHLY recommend her for anyone starting the process of selling or buying a home. Jenn also has years of experience, knows how to navigate process and has built local relationships to ensure smooth closings. She is the real deal when it comes to honest real estate. shannafin32
Your company is most fortunate to have an agent like Jennifer Roller. She is one of the most efficient and hardworking agent I have ever worked with. The one attribute I admire most in Jennifer is her honesty. If the Real Estate Industry was made up of all Jennifers it would have a far better reputation than it has had over the many years I have been around this business. Please keep hiring these kind of agents and lets get rid of the one's that are only in it for money and will do just about anything to make a quick buck. Larry Hannafin (Former Director of the Connecticut Real Estate Commission) Laurence Hannafin
Our experience with Jen was great. She was patient and answered all our questions. She was always available and responded very quickly. Selling our home after 33 years was a difficult process in many ways. Jen understood what we were going through and gave us a sympathetic ear and made everything so easy. We appreciate all she did! Gary and Sandra LeBlanc
Very easy to work with (especially Jenn Roller) and I almost forgot I was selling my house because it was so seamless. Meghan Kurtich
I have loved working with Jennifer Roller! She's friendly, professional and has gone above & beyond to help us navigate a potentially stressful situation. We closed on the house over a week ago and she is still helping us with recommendations for local companies to contact since we are new to the area. Jennifer Butler
I have loved working with Jennifer Roller! She's friendly, professional and has gone above & beyond to help us navigate a potentially stressful situation. We closed on the house over a week ago and she is still helping us with recommendations for local companies to contact since we are new to the area. jibutler137
Jennifer Roller was absolutely amazing. She helped us in every way possible. Made this whole process easy and enjoyable. She kept us updated and stayed in contact continuously! We will definitely recommend Pitt/Sotheby's and Jennifer Roller to anyone who is looking to sell or buy a home. Thank you! Terry Bellanca
Jennifer was recommended to us by another realtor to sell our antique home, and boy did she live up to her reputation. Not only did she work really hard for us every step of the way, she also had very good communication skills. Her text, email or phone response time was always timely. On numerous occasions, she went above and beyond for us. Overall, she performed her job flawlessly, and she was a pleasure to work with. We highly recommend her. Sally and David Rosengren
I can't say enough how professional Jennifer was when dealing with everything that entailed the purchase of the property. Her knowledge was extensive and her insight immeasurable. I would highly recommend Jenn to anyone who is either purchasing or selling property. Susan Field
Jen went over and above for me, I can't thank her enough. She kept me informed of what was happening or what needed to done, all from 3000 miles away. Once I was back in CT she continued to get me needed answers and even made the connection with the gas company to switch service. I had not been able to connect with them! I would highly recommend Jennifer Roller to find the perfect house or to sell your existing property. J. Susan Burnet
Jennifer was wonderful to work with. She understood my unique situation and advised me accordingly. She also advocated on behalf of me all the way - from the offer to some final things at closing. Recommend her 100% Monique Jaramillo
Jennifer Roller was outstanding during the process of selling our house, going above and beyond. She kept in close communication with us every step of the way, offered her expert advice when we were unsure what to do, and kept us level headed. She was always a step ahead of us leading the way. We could not have asked for a better experience and very thankful for all she did during what could have been a stressful time, she definitely made it less stressful. Thank you, Jennifer! TimAlbert4
Jennifer has the professional knowledge, expertise in the market, as well as an excellent communicator. Responsive communication was key for us. She was excellent in explaining any confusing situations and always had detailed answers to all our questions. Jennifer has a way of making you feel comfortable in major decision making, going the extra mile and a kind, caring person. I have recommended her to numerous people and would certainly work with her again if ever needed. Trust me, you wont find anyone better! deannarose444
High praise for a deserving professional...Jenn Roller. I was a former realtor myself and worked with many agents over the years. I thought long and hard about who I wanted to represent my property when I was ready to sell. I wanted someone with integrity, personal skills, professionalism and a wide range of industry knowledge I chose Jenn Roller because she has all of that and I know that she is one of the hardest working professionals in the business. I definetly made the right choice and could not be happier. She offered great advice every step of the way and listened to my input. The results my property was listed and under contract in a few days, closed in a month. But best of all, Jenn Roller is a really good person and she cares about her clients. Roswitha Berg
Jennifer was very attentive, patient, and responsive throughout the selection process, the staging prep, listing period, and closing. She has a keen eye for preparing and showing your home to its best potential. Maureen N
Jen Roller was a pleasure to work with. She was extremely professional, very knowledgable, responded quickly when ever I reached out to her, and her associate Scott took beautiful pictures of our home and made them look fantastic on their website. I highly recommend selling or buying a home through Jen. snieckusut
We couldn't have asked for a better team to sell our house. Both Scott and Jennifer went above and beyond our expectations and sold our home with ease and professionalism. I would highly recommend them urshale
We had a wonderful time working with Jennifer Roller. We could summarize our experience in four words: prompt, professional, personable and patient. Jennifer was always on time for any appointment and was prompt in responding to any issue requiring a search or research. She always conducted herself in a professional manner that displayed a deep knowledge of standards, regulations, the Farmington Valley real estate market as well other relevant matters. Her personable demeanor helped to ease the frustration that will inevitably accompany a search for the right home and her patience helped us to believe there was light at the end of what at times seemed a long tunnel. If you are looking for a home in the Farmington Valley area don't waste your time with the rest when you can work with the best -Jennifer Roller. Zaid and Monteil Shakir Monteil S
Jennifer Roller was outstanding during the process of selling our house, going above and beyond. She kept in close communication with us every step of the way, offered her expert advice when we were unsure what to do, and kept us level headed. She was always a step ahead of us leading the way. We could not have asked for a better experience and very thankful for all she did during what could have been a stressful time, she definitely made it less stressful. Thank you, Jennifer! Sincerely, Tim & Mary Albert Timothy and Mary Albert
Jennifer has the professional knowledge, expertise in the market, as well as an excellent communicator. Responsive communication was key for us. She was excellent in explaining any confusing situations and always had detailed answers to all our questions. Jennifer has a way of making you feel comfortable in major decision making, going the extra mile and a kind, caring person. I have recommended her to numerous people and would certainly work with her again if ever needed. Trust me, you wont find anyone better! Deanna & Joseph DeMichele
Jennifer was a true professional! She was knowledgeable, responsive and patient with us! We were moving to CT from out of state and she was very helpful in providing us with important information about the area and things to do with our young children. She was very flexible in doing virtual sessions with us, and especially helping during these very unique circumstances related to Covid. Jennifer was very relateable to me being a mom who had lived in the area for most of her life. Having that perspective was invaluable! I would highly recommend working with Jennifer! melanie a
Scott went above and beyond with helping my wife and I find the right home for us I didn't make it easy on him as I have had four previous homes and I knew exactly what I wanted. Once we decided on the home Scott was able to negotiate with the seller a price that made everyone happy. Scott is very patient and understanding of his clients needs He is also very friendly and put both seller and buyer at ease. I highly recommend Scott and his staff if you are looking for an honest and fair home buying experience. pjbarb49
We had an amazing experience with Jenn. Within the last 4 months, Jenn helped us sell our dad's home and our home. She then found us our new dream house. Her professionalism and knowledge regarding the whole process was extremely impressive. Whenever we had a question, Jenn responded immediately with accurate answers. The best thing about Jenn is that she was (and is) so personable and honest that it became very easy to rely on her to point us in the right direction. Her recommendations always proved to be correct. If you're looking for a real estate agent to trust and find you the right home, Jenn is the person you need to call. She is awesome! zuser20200523094746396
Jennifer was a true professional! She was knowledgeable, responsive and patient with us! We were moving to CT from out of state and she was very helpful in providing us with important information about the area and things to do with our young children. She was very flexible in doing virtual  sessions with us, and especially helping during these very unique circumstances related to Covid. Jennifer was very relateable to me being a mom who had lived in the area for most of her life. Having that perspective was invaluable! I would highly recommend working with Jennifer! Melanie Adamo
Exceptional team! Prompt, efficient, knowledgable about the market, and hard working throught out the entire process start to finish. It pays to have professionsal photos and Scott is one of the best. Jenn was always ready and available and offered great advice and support. As a former realtor myself, I chose Jenn because of her strong work ethic and caring manner. Jenn stayed on top of every detail and manged the process seamlessly. The results: under contract in a few days and closed in a month!!! rberg405
I cannot more highly recommend Jenn and Scott. They know the market inside and out. Have a stellar track record. Always prompt. Pricing was well researched and strategic all while realistically settings our expectations. Negotiating skills spot on. A wealth of knowledge with logistics. Marketing is top notch. At the leading edge concerning state-of-the-art use of digital and social media together with tailored targeted property listing promotion. Scott's photography skills are amazing and were instrumental in our sale. They are a finely tuned team, nicely complement each other and a true pleasure to work with. They deliver. You will do no better! johnburdick1
Team Roller/Holmes: I cannot more highly recommend Jenn and Scott. They know the market inside and out. Have a stellar track record. Always prompt. Pricing was well researched and strategic all while realistically settings our expectations. Negotiating skills spot on. A wealth of knowledge with logistics. Marketing is top notch. At the leading edge concerning state-of-the-art use of digital and social media together with tailored targeted property listing promotion. Scott's photography skills are amazing and were instrumental in our sale. They are a finely tuned team, nicely complement each other and a true pleasure to work with. They deliver. You will do no better! John & Debra Burdick
Jennifer was professional and patient. She walked us through the process as we were inexperienced in the selling a home. We highly recommend Jennifer. jennifer l
As first time sellers, we were very pleased with the direction and advice we received from Roller Holmes. They kept us informed throughout the entire process and were at our disposal for any questions, which was so helpful during what can be a stressful experience. We would highly recommend their services and thank them for all that they did for us. jsfollert
Jen Roller was a great advocate and provided critical advice regarding preparing the home for showing and understanding the comps in the area. The house was priced right. The pictures helped to present my home in its best light. Professional organization and support which was critical for me as I was already working out of state and only available on a limited basis. Kathleen Jollie
Jenn Roller is one of the most hard working people I've ever met. She was always available when we had questions or concerns and is incredibly knowledgable. We are repeat customers because she is just that good - she has helped us purchase two house as well as sell a house. If we are ever in the market for a new house, we would certainly use her again. JennDavis416
Jennifer Roller is very competent representative, an active listener and a proactive, kind and thorough communicator throughout the sale of our home. She is a hardworking and ethical individual and we have called on her expertise for the sales of our home and the purchase of our new home. We highly recommend Jennifer. You would be blessed to retain her expertise. She is just good people. kisabelle251
Our experience was quite amazing!!!! We had to sell two different homes and create a logical plan to merge the homes into one beautiful country setting on the Connecticut Shoreline. The home in Madison was introduced to us by the Madison Sotheby's agent Debra Pardales and she partnered us with the  Roller/Holmes team. The technology employed, drone photography, professional photos, marketing expertise and depth of experience were the key factors that we were able to achieve our dream home in record time. We are blessed with the outcome and very lucky to have Jenn & Scott help us. We are grateful to the Sotheby's team.............. Judy Weinstein
Our experience with Jennifer Roller and Scott Holmes was really wonderful. We interviewed several agents but it was clear from our first meeting with them that Roller Holmes was the best fit. They were professional, extremely well-prepared, very creative in their marketing and exceedingly helpful  in our efforts to get our house on the market. They provided excellent feedback after each showing. Their follow up with potential buyers was thorough. They followed every lead and their persistence paid off in short order. In addition to all their professional attributes, Jennifer and Scott are genuinely nice people and we're happy to give them our very highest recommendation.  Matt Koch
Scott is a great real estate agent. He clearly explained options in pricing and was available for any questions we had. We would highly recommend Scott! btsy0605
Jennifer Roller and Scott Holmes were exceptional throughout our house buying process. Their knowledge of the market and the area helped guide us to exactly what we were looking for. They made the whole process from start to finish as easy and seamless as possible. They worked hard to find a house with everything we wanted while also advising us on the pros and cons with each home we were interested in. Never did we feel we were being pressured into buying a home that wasn't a perfect fit for our family. We highly recommend this professional team! John t
Scott was our realtor in selling our home in North Granby and did an excellent job! Scott performed an analysis and set the list price accordingly. He held an open house that resulted in several competitive offers. The house sold quickly for above the list price. We were very happy with the smkonopaske
Jennifer was a pleasure to work with. Honest straightforward and realistic are a few of her tremendous attributes. She is also completely dialed in to use of electronic media which makes communicating in a timely and effective way very easy. We met Jennifer by chance at an open house and we're lucky we did. Eric G. - Avon
Jennifer is professional in every way and encouraged us through a process that was difficult at times. I would recommend her to anyone looking to buy or sell a property as a competent and experienced representative for their transaction. Jack W, - East Granby
Jennifer recently represented us in a rather complex purchase. At all times she was professional, knowledgeable, diligent, responsive and always acted in our best interests. On top of that, she's a very nice person, and a pleasure to deal with. If you're looking for top notch representation with a seasoned professional, look no further than Jennifer! Jeffrey L. - Simsbury
I was incredibly impressed with the level of support and customer service I received from realtor Jennifer Roller. And I was blown away by the speed with which we achieved success: my house was under contract 12 days from date of listing and it closed four weeks later! Jenn is bright and knowledgeable about the real estate market and she knows how to get a house ready to sell. She was with me every step of the way and I highly recommend Jenn to anyone who has a home to sell, in any price range. Judy W. - Granby
Jenn Roller is fantastic. Jenn was our real estate agent, representing us in a recent home sale. She is knowledgeable, patient, professional, and really goes out of her way to help in the home buying process. At the same time, she isn't pushy about a sale. She was always willing to help with everything: finding a home, obtaining a mortgage, getting insurance. She really is top drawer and we give her our very highest recommendation for anyone looking for a real estate agent. Jenn Roller is the best! Ken F. - Winchester
We're absolutely grateful to have had Jennifer Roller navigating us through the purchase of our new home. Jennifer is competent, professional, an active listener, a proactive communicator, a patient educator, takes initiative when negotiating or troubleshooting, offers practical guidance and her personhood is abundantly kind and genuine. We were taken away by her work ethic and how she effortlessly handles all the complexities of the sale with ease. It's our hope that Sotheby's understands the enormous talent and gift they have in her. We have nothing but praise for Jennifer. In fact we just listed again with her to sell our other house. Definitely seek out Jennifer Roller if you are looking to buy or sell and brace yourselves for results and a partner who is always present and committed to you. Kim I. - Hartland
Our experience with Jennifer Roller and Scott Holmes was really wonderful. We interviewed several agents but it was clear from our first meeting with them that Roller Holmes was the best fit. They were professional, extremely well-prepared, very creative in their marketing and exceedingly helpful in our efforts to get our house on the market. They provided excellent feedback after each showing. Their follow up with potential buyers was thorough. They followed every lead and their persistence paid off in short order. In addition to all their professional attributes, Jennifer and Scott are genuinely nice people and we're happy to give them our very highest recommendation. Matt K. - Simsbury
Jennifer Roller provided a level of professionalism and knowledge that enabled us to sell the house in a very reasonable time frame. Jennifer was in constant contact with me as to the status of all phases of the selling process. She was efficient, exhibited excellent customer service skills and I had total confidence she was working to make the sale as stress free and timely as possible. I have sold several homes and Jennifer was by far the best realtor that I have ever worked with. I can not say enough good things about Jennifer and highly recommend her to represent you to sell your house. Shirley P. - Hartland
We're absolutely grateful to have had Jennifer Roller navigating us through the purchase of our new home. Jennifer is competent, professional, an active listener, a proactive communicator, a patient educator, takes initiative when negotiating or troubleshooting, offers practical guidance and her personhood is abundantly kind and genuine. We were taken away by her work ethic and how she effortlessly handles all the complexities of the sale with ease. It's our hope that Sotheby's understands the enormous talent and gift they have in her. We have nothing but praise for Jennifer. In fact we just listed again with her to sell our other house. Definitely seek out Jennifer Roller if you are looking to buy or sell and brace yourselves for results and a partner who is always present and committed to you. With joy and abundant gratitude, ~David & Kim kisabelle251
Jennifer was knowledgeable about all aspects of my real estate transaction. She was thoughtful, reasonable, and a pleasure to work with throughout this accelerated closing. I would highly recommend Jennifer. Colleen R
I was incredibly impressed with the level of support and customer service I received from realtor Jennifer Roller. And I was blown away by the speed with which we achieved success: my house was under contract 12 days from date of listing and it closed four weeks later! Jenn is bright and knowledgeable about the real estate market and she knows how to get a house ready to sell. She was with me every step of the way and I highly recommend Jenn to anyone who has a home to sell, in any price range! judywsings
Scott was extremely helpful and friendly, he helped us out immensely during the whole process of selling our house. He took wonderful pictures that generated a lot off activity resulting in multiple offers shortly after our house was listed. We couldn't have done this without his help and highly recommend this team. snoell1
Roller Holmes made my first time home purchase an uneventful process. From the first time we spoke until the closing Jennifer was by my side every step of the way. Truly appreciated her thoroughness, knowledge and professionalism. I highly recommend. jms141825
Jennifer represented us as buyers in a transaction where she represented both the buyers and the sellers. She was very professional and always responded quickly to our questions. It was a pleasure to work with Jennifer, and we would happily recommend her. kathy9154
Scott was a great help when I was looking for my first home! He showed me many homes and took care of all the scheduling. Helped anytime I asked and was willing to give some great advice. I highly recommend him if your looking to buy a house. gusgrimes86
Jennifer is by far the best realtor I know, she went above and beyond to make my dreams of owning my own home come true. From searching for the perfect house right to the closing she was always there and quick to get back to me with any questions, I will tell anyone that is buying or selling to use her, you won't be disappointed, Thank you again Jen ?? rhonda a
Jenn Roller is fantastic. Jenn was our real estate agent, representing us in a recent home sale. She is knowledgeable, patient, professional, and really goes out of her way to help in the home buying process. At the same time, she isn't pushy about a sale. She was always willing to help with everything: finding a home, obtaining a mortgage, getting insurance. She really is top drawer and we give her our very highest recommendation for anyone looking for a real estate agent. Jenn Roller is the best! Ken F., Winchester
Jennifer is professional in every way and encouraged us through a process that was difficult at times. I would recommend her to anyone looking to buy or sell a property as a competent and experienced representative for their transaction. Jack W, East Granby
Jennifer recently represented us in a rather complex purchase. At all times she was professional, knowledgeable, diligent, responsive and always acted in our best interests. On top of that, she's a very nice person, and a pleasure to deal with. If you're looking for top notch representation with a seasoned professional, look no further than Jennifer! Jeffrey L. Simsbury
Jennifer was a pleasure to work with. Honest straightforward and realistic are a few of her tremendous attributes. She is also completely dialed in to use of electronic media which makes communicating in a timely and effective way very easy. We met Jennifer by chance at an open house and we're lucky we did. Eric G. Avon
Jennifer Roller is an extremely professional, knowledgeable and helpful realtor who truly cares for her clients. She is very patient and understanding. The amount of detail and care she puts into her work is rare to find these days. She is always available to answer any questions and provides detailed answers. Jennifer listens to her clients and always takes their needs and concerns into consideration. She helped me purchase a beautiful home and then helped me sell my condo. As a result of her expertise, the process was much more manageable. Her real estate partner Scott Holmes took exceptional photos of my condo for the listing! Jennifer even made sure to schedule the photos on a sunny day, so that the best photos could be taken. If you want the highest level of quality service, then Jennifer is your realtor! I highly recommend Jennifer Roller for all your real estate needs! Thank you Jennifer for making this a seamless process for me. I can finally live in peace because Jenn helped me sell my condo and helped me find my dream home!! monika2182
Scott was the best realtor I have ever worked with. He has expert level knowledge of the market we were selling in and provided us with great guidance on price and strategy. He is also very personable and easy to work with. Our house sold at a fair price in less than 3 weeks while other houses in the area had been on the market for many months. We had listed the year earlier with a different realtor and had no success. Once we signed on with Scott we could really see the difference that a great realtor can make. NepaugSoftware
Jen was so amazing I would recommend her to anyone. Very helpful and has tremendous knowledge of areas! We are so very happy! She was very helpful for selling our house and purchasing a new house! extremlylpudtina
Our experience with Jennifer Roller and Scott Holmes was really wonderful. We interviewed several agents but it was clear from our first meeting with them that Roller Holmes was the best fit. They were professional, extremely well-prepared, very creative in their marketing and exceedingly helpful in our efforts to get our house on the market. They provided excellent feedback after each showing. Their follow up with potential buyers was thorough. They followed every lead and their persistence paid off in short order. In addition to all their professional attributes, Jennifer and Scott are genuinely nice people and we're happy to give them our very highest recommendation. zuser20190505055441930
Our experience was quite amazing!!!! We had to sell two different homes and create a logical plan to merge the homes into one beautiful country setting on the Connecticut Shoreline. The home in Madison was introduced to us by the Madison Sotheby's agent Debra Pardales and she partnered us with the Roller/Holmes team. The technology employed, drone photography, professional photos, marketing expertise and depth of experience were the key factors that we were able to achieve our dream home in record time. We are blessed with the outcome and very lucky to have Jenn & Scott help us. We are grateful to the Sotheby's team.............. laserexplicit6
Jennifer Roller provided a level of professionalism and knowledge that enabled us to sell the house in a very reasonable time frame. Jennifer was in constant contact with me as to the status of all phases of the selling process. She was efficient, exhibited excellent customer service skills and I had total confidence she was working to make the sale as stress free and timely as possible. I have sold several homes and Jennifer was by far the best realtor that I have ever worked with. I can not say enough good things about Jennifer and highly recommend her to represent you to sell your house. zuser20181003181819522
Jennifer Roller sold my house in record time. She was a true pro and a joy to work with -- much because I could trust her. I found her to be honest, kind, straightforward, hard working yet never pushy, plus she paid attention to details as well as to the big picture. The marketing package from Sotheby's was another real plus and the photos top notch. I really insisted she photograph on a sunny day so she cancelled the photographer twice and then went out with him on a Sunday. Jennifer is hands on and her extra effort was greatly appreciated. She even hooked up the Christmas lights ! zenjen28
My significant other and I were looking for a home in the CT area. Having a home in NY would make things a bit more complicated as far as relocation and timing of homes closings. A previous realtor that we had did not bother to stick with us because of the out of state complexity of the process. However, Mrs. Roller proved to be a realtor with lots of patience and skills. She's more than just a realtor. She's more of a person that cares to make sure that this already complicated process of buying and selling a home goes smooth. She has great follow-up ethics and that's very important in this process. Often times, she took the bull by its horns and even delved into areas of this process that she technically didn't have to delve into. I consider her an overseer with the ability to get things done. We are very appreciative of how Mrs. Roller turned a house for sale that was merely or seemed to be an impossible dream to purchase into reality. She's very resourceful and a very easy going and kind person to work with. I would not hesitate to recommend Mrs. Roller for any realty needs that anyone may have. If I could give her twenty stars I would but, I can only give five. And, this is not in any way a biased review. We never met her before until we went to an open house and she followed up with us and she stuck with us through the entire process. So this tells you her follow-up and perseverance is excellent. We got our dream home and she made this possible!! oneillsoto
Scott Holmes took nice photos of our home for the listing, but we worked exclusively with Jennifer for the actual sale. This was a very stressful sale due to the very soft market in Connecticut. It was like navigating a maze getting from our initial discussions all the way to closing seven months later. Jennifer was an experienced guide for us on this journey. We highly recommend Jennifer Roller to anyone selling a home in northwest Connecticut. commerce655284
Working with Jennifer Roller was a delight. She went out of her way to pave the way for a difficult home sale, the property in question being a 1780 farm house in less than perfect condition. We are very grateful for the time and energy she put into a successful resolution. RMcQuil
My wife and I met with several realtors when it came time to sell our house. We were selling in a rural area of Northwest Connecticut and knew it was going to be a challenge to sell in the current market. As they say, first impressions are lasting impressions and that's true with Jennifer. On that first meeting, she arrived with a detailed market analysis, a good estimate of our home's worth, and a great marketing strategy. She also spent some time walking through the house making recommendations on improvements to make the house more marketable. We felt so comfortable after that meeting we canceled the remaining appointments with potential realtors and went with Jennifer. Prior to putting our house on the market, Jennifer made several visits to answer questions and make additional recommendations to prepare the house for listing. She was always available to answer calls no matter the time of day. When talking to her, she always explained everything clearly and honestly. There was never a time that we weren't completely informed or were confused with the process. After the house was listed, Jennifer marketed the house aggressively and scheduled many showings. Several potential buyers requested follow-up showings and 32 days later, the house was sold! We were absolutely ecstatic with the job Jennifer did for us. I had been monitoring the market where we lived a year prior to putting our house on the market. Homes comparable to ours had been listed for almost 9 months to a year before they sold. I thought for sure we were looking a similar timeframe. Jennifer insisted if we listen to her and kept the house ready to show, it will be sold between 30 to 60 days and it was! I can go on and on talking about the phenomenal job Jennifer did for us and her incredible work ethic but do yourself a favor, give her a call. You will not find a better real estate agent in Connecticut, we highly recommend her!!! Smith00099
Jenn was extremely helpful with selling our home. She made the entire process easy, even working with us while we were on our vacation to ensure a quick sale! We got an offer on our home after ten days, which I largely attribute to Jenn's help with how to set up our home for the photos and her constant feedback from showings. I would highly recommend Jenn for her professionalism, availability and general demeanor. She made selling our house quick and painless, and kept our stress levels low during the sale process. jkosich601
My fiance and I had a great experience with Jennifer! While the process of homebuying was much more difficult than we'd imagined, based on the levels of competitiveness, Jennifer gave us excellent guidance, and deep knowledge about a really wide range of homes that we looked at. I hope we're in our new home for a long time, but if we were to move, I wouldn't hesitate to work with Jennifer again or give her anything but the highest recommendation. Taylor G
As a first time homebuyer, I worked with Jennifer to purchase my first house. Obviously there is a lot to know and learn when buying a home for the first time, and it was tremendously helpful to be able to rely on Jennifer's many years of experience as a realtor. She always gave prompt, professional, and honest answers to my questions, and also provided valuable insight when visiting homes. She provided excellent recommendations all throughout the process, and everything went smoothly from making the offer up to closing. Jennifer was always very responsive, which is important with the amount of competition in the market. I highly recommend Jennifer to anyone looking to buy or sell in the Farmington valley area! nyml37
Jennifer was very thorough and explained everything clearly. She brought all the documentation that you would need, and all the experience and knowledge you would expect. She had good marketing ideas and a plan. She sold our house for more than we were asking,in less than a week. We were very pleased. My wife and I would highly recommend her. david h
She is the patient professional I know - knowledgable, competent, and kind. She listens and responds immediately. In a difficult market, she sold my house in good time and helped me through the inspection, appraisal and closing process. j g
After helping us through the sale of our home, we also used Jennifer to help us find our new home. She was again able to work through many challenges that we faced, being able to offer us optimism along with delegence. She was attentive with timeframes, seeking out necessary information, and following through on all details. After a long winter and process, it is thanks to Jennifer that we are now happily in our new home. We highly recommend her to anyone who is looking to buy or sell a home; she is fantastic, very skilled and knowledgeable, and a pleasure to work with. zuser20170620041817920
It was great working with Jennifer on the purchase of my new home. She was always accessible to answer any questions and help facilitate the process. She also was very helpful in the negotiation of the closing date as well as in addressing the items that came out of the inspection. She made my buying experience very pleasant and hassle free. I would definitely recommend Jennifer to my family and friends. asfacchini
Jennifer was a pleasure to work with. Honest straightforward and realistic are a few of her tremendous attributes. She is also completely dialed in to use of electronic media which makes communicating in a timely and effective way very easy. We met Jennifer by chance at an open house and we're lucky we did. egrant19
Jennifer is professional in every way and encouraged us through a process that was difficult at times. I would recommend her to anyone looking to buy or sell a property as a competent and experienced representative for their transaction. jwinnjr
Jen was excellent threw out the whole process she always returned my calls and was very knowledgeable about the realestate market I highly recommend her for your next purchase or sale realtysourcellc
Jennifer is wonderful. She was very friendly and professional upon our first time meeting her at an open house which encouraged us to seek her out to work with in selling our home. She is always hard working, flexible with our schedules, available frequently (either by phone, text or email,) and very motivated. She has a nice balance of being relatable along with professional, is always prepared and able to take on challenges with ease. We continue to work with her in the search for a new home and are confident that she will find us the right one. zuser20170602033912652
Jennifer recently represented us in a rather complex purchase. At all times she was professional, knowledgeable, diligent, responsive and always acted in our best interests. On top of that, she's a very nice person, and a pleasure to deal with. If you're looking for top notch representation with a seasoned professional, look no further than Jennifer! jeffreylev13
Jenn Roller is fantastic. Jenn was our real estate agent, representing us in a recent home sale. She is knowledgeable, patient, professional, and really goes out of her way to help in the home buying process. At the same time, she isn't pushy about a sale. She was always willing to help with everything: finding a home, obtaining a mortgage, getting insurance. She really is top drawer and we give her our very highest recommendation for anyone looking for a real estate agent. Jenn Roller is the best! harpofeder
Jennifer was extremely professional, knowledgeable and very patient. She sold a house for us very quickly and spent 8+ months helping us search for the perfect home. We have already referred Jennifer to a family member and will most definitely refer her to all of our family and friends that may need her professional services. Thank you so much Jennifer Roller for making our home sale & purchase such a wonderful experience. dbuzzi70
Jennifer is the best of the best I would recommend her to anyone she is an expert in her field if anyone can get it done it will be Jennifer She went out of her way above and beyond anything I ever expected to help me sell and purchase a new home putting in countless hours in effort without complaint could not of asked for a better experience with a real estate agent gfair13
We couldn't have chosen a better realtor. Jenn told us what we needed to do to sell our house; how to stage it and what price to list it at to get the best results.... it worked! She sold our house in 6 days!! We will definitely recommend her to anyone selling. As far as the purchase, she was available when we needed her and made the buying process as painless as possible. wpfisher
I highly recommend Jennifer as an agent. Her expertise alleviated much of the stress associated with selling a home. The price point was perfect, as I received a full price offer the first week my home was listed. Jennifer was very responsive throughout the entire process, ensuring things went as smoothly as possible. motoracer71
Jennifer came highly recommended to us through a close friend and we were not disappointed. We were moving in to CT from out of state and really needed someone with strong local expertise. We were not disappointed, Jennifer has tremendous area knowledge, was incredibly responsive any time of day, and was always a bulldog on our behalf to make sure we got what we wanted from the seller. We will definitely be using Jennifer again! romancmueller
Jenn was very helpful in helping me find and purchase my first house. Jenn was very easy to communicate with and was very quick to answer questions or finding out the answers. bbc625902005
Jennifer was able to accomplish something that two other realtors couldn't. She went above and beyond all my expectations and helped at every step of the way. Always available to answer questions and obtain the correct answers. I would recommend her to anyone that asks if I know a realtor. If you want your home sold and want a friendly honest hard working realtor that is on your side contact Jennifer Roller. user42142712
Highly recommend Jennifer to anyone looking to buy or sell their home. Jennifer was very knowledgeable and professional from the moment we met her all the way through to the sale of our home. She knows her stuff and puts in 100% effort to make her clients happy! user9093972
Jennifer was very professional as well as relatable when dealing with her on the sale of our home. We have tried unsuccessfully in the past to sell our home. We met Jennifer through an acquaintance and immediately felt confident that she would be the agent to sell our home. I will highly recommend her to any of my friends or family if they are in need of a real estate agent. lbilodeau13
Jennifer was extremely helpful with every step of the home buying process. She responded right away to emails or phone calls and answered all of our questions. We really enjoyed working with her and would highly recommend her! zuser20160529115721650
Jennifer helped us sell our home within 2 months in a very competitive market (also in the off peak season!). In addition to everything you would expect from a professional realtor, Jennifer is a pleasure to work with. My wife Deb and I had a great experience and would highly recommend Jennifer to anyone needing help in real estate. Thank you!! zuser20160616102718960
Jen is the absolutely best! She was able to secure our dream home even though it had multiple offers on it at a great price. She sold our home within a few days of us listing and we were able to close quickly upon purchase of our new one. She is lightning fast to respond and accommodating of crazy schedules. You cannot go wrong with Jen! zuser20141023123038726
Jen was great for us throughout the home buying process. She not only helped with finding the home but also with the closing on the home as there was issues with Mortagae company. She spent time on her own vacations to insure we find and get the home of our dreams! Thanks again Jen user1894622
Five stars do not do Jennifer Roller justice. We just bought our home with 2 working parents and 3 babies...Jennifer brings the definition of 'accommodating' to a whole new level. Crazy work schedules, strict kid schedules, and Jennifer always made it work. From drop of the hat Sunday afternoon showings to reading books to our kids amongst piles of packed/unpacked laundry while we singed documents, she was always there! Your search for the best realtor is over, call her now. betha d
Jennifer did a great job helping us through the process of buying our first home. She found lots of properties for us to browse, kept our price range and wish list in mind, and set up several showings very quickly. She was very flexible throughout the process. She met with us on weekends, evenings, and set up meetings on short notice to meet our scheduling needs. She offered us great referrals for things like a real estate attorney and home inspector but never pressured us to use her contacts. Jennifer was always available to answer our questions and she was a great advocate for us when negotiating a good liaison to all the parties involved. Thank you Jennifer for helping us find our home! zuser20150701140049516
Jennifer is the hardest working realtor we've ever worked with! She always makes herself available and works with you to help you find the home that's right for you. Wonderful person, outstanding realtor! Melissa L
Jen was a dream to work with. After seeing how the'other'agents responded and operated I knew that I had made the best choice in Jen. She is very knowledgeable and has the temperament needed to make the process easy for her clients. I sold and bought a home using Jen and I have recommended her to my friends. You won't go wrong if you choose Jen to represent you. user34333649
Jennifer helped me find and purchase my first home. She made the home buying process very easy and gave me great advice along the way! Jennifer is very personable and knowledgable. andreoli220
Jennifer Roller was outstanding throughout the entire process of selecting and buying our new home. She was extremely helpful, anticipating our needs and questions, intimately knowledgeable of the local area, and very personable. She was always available, answered all our emails immediately, and cheerfully went the extra mile for us, guiding us through the process of buying our dream house. I will highly recommend her to all our friends and family. zinajane
Jennifer was the consummate professional. With her market knowledge we were able to set a reasonble asking price. The result?...We sold our house in a very soft market that was flooded with competition.....to the first couple that came to see it! Jennifer was able to guide us through the process efficently, and without anxiety. She accurately told us what to expect and consistently delivered on her promises. To sell a house in the area I was living in inside of 45 days was truly remarkable. Highly recommended!!! kdadomo
Jennifer is an amazing realtor. She was so knowledgeable and her attention to detail is second to none. She went above and beyond helping us with a purchase. We would highly recommend her and definitely only use her with any future purchases or sales. lucydan2008
I would highly recommend Jennifer Roller to anyone looking to buy or sell their home. Jenn is an extremely knowledgeable, motivated and patient agent who went the extra mile for us on several occasions.. Her attention to detail and responsiveness was second to none and so appreciated by my husband and I during the crazy process of purchasing a home. Jenn is a pleasure to work with and a wonderful agent. sherridadomo
Jennifer was a joy to work with. She was prompt in getting back to us and addressed questions and concerns very quickly. She made our home search and purchase relatively easy. She helped us with both a purchase and a sale. I would highly recommend her. carboneglenn
Jennifer Roller is an AMAZING realtor. She is one of the most patient people I have ever met- which came in quite handy when dealing with the sellers' realtor. The realtor used by the sellers was extremely unprofessional and refused to be prompt in answering any questions but Jenn was great at sticking up for us and getting any issues dealt with. She has a great grasp of home values and will insert her knowledge while still listening to her clients' preferences. I would never use a different realtor! Brandon K
Jenn was so very helpful!! She guided us through some very unique situations with ease and professionalism. She was always available to answer questions or address concerns. Can't say enough great things about her. We will recommend her to everyone we know. user9421532
Jennifer helped my wife and I sell our home recently. She is very professional, easy to work with and probably most important in this business, flexible and responsive! We enlisted Jenn's help even before we were ready to sell and she provided us with spot on guidance to help us get the best bang for our buck as we prepped to list our home. Once we finally listed it, she was very effective in getting clients into the house and getting exposure for the sale. Our house sold with 45 days, and we were very happy with the sales price! I would recommend Jennifer if you are looking for someone to treat you respectfully and professionally and help you to make good decisons...whether buying, selling or renting! ckpotter1016
Jennifer was wonderful in helping us purchase our very first home. She was there to help and walk us through all steps of the home buying process.She understood our style, answered our calls and emails in split second timing; offered up renovation ideas, and pointed out the great features our home already had. Jennifer even came back to see us post move in.Jennifer recommended a wonderful closing attorney and home inspector, and was right there to answer our every question. Jennifer is a person who is in the know and up on real estate. Travislipinski
When we started to look for our first home, we went to see a house that Jennifer had listed. We didn't end up purchasing that home but she worked diligently with us to help us find a home that suited our needs. She was extremely patient with us as we worked our way through the process and decided what we did and didn't like in each house and ultimately helped us to find the one that made us feel like we were home. Purchasing the home couldn't have been any easier with her assistance and we can't thank Jenn enough for helping us. We would HIGHLY recommend her to help you find your home! jenneri0415
Jennifer Roller is highly recommended! She works hard and cares about her clients. Jennifer will explain the process and make you feel at ease. I was a first time home buyer so I was very nervous but Jennifer answered all my questions and made the process easy. Now I'm in the house of my dreams! Thanks again! juju 1
Jennifer Roller in the News