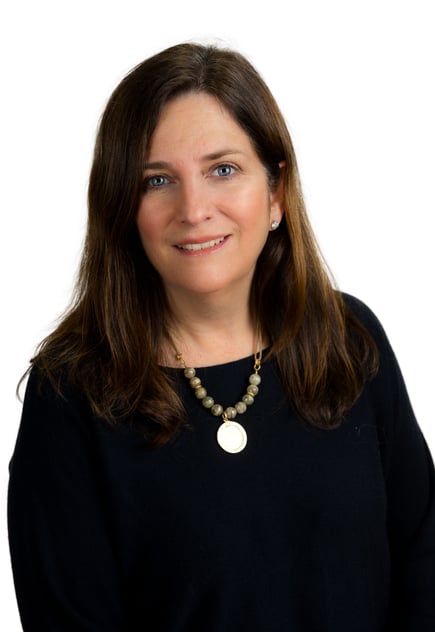 Joan Capaldi
Licensed Real Estate Salesperson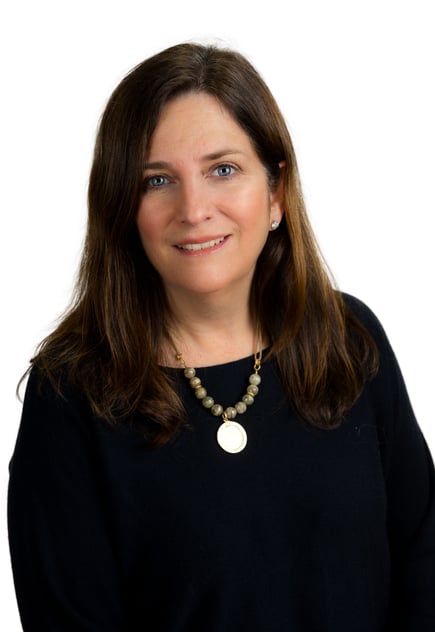 Larchmont
1910 Palmer Avenue
Larchmont, NY 10538
Understanding and delivering what her customer really desires has been the constant thread in Joan's experience. From her years in packaged goods marketing, her time in finance, all the way back to her days as a teen working in the mall, she prides herself on helping you get what you truly want. Whether buying or selling, Joan's goal is a smooth and stress free transaction.
Joan decided to pursue a career in real estate because it married her experiences in both finance and marketing with her love of the consumer. When choosing where to work, her strong belief in the power of the brand left her only one option - it had to be Sotheby's. With global reach,unparelled marketing and depth of expertise, there was no question this was where she felt she and her clients would thrive.
Joan is originally from Orange County, New York. Joan graduated from Boston College and worked in a variety of finance positions at Fidelity Investments in Boston. She then returned to get her MBA in Marketing at the Johnson School at Cornell University. Joan then moved to Westchester County while working at Unilever in Brand Management/Marketing.
As someone who looked at many communities and many homes before settling here with her family, Joan believes in finding the right fit. Joan and her family have lived in Larchmont for over 20 years. She has held a number of volunteer positions including PTA President at both Chatsworth Avenue School and Mamaroneck High School and was the Volunteer Coordinator for the Larchmont Mamaroneck Hunger Task Force aka the Food Pantry where she continues to volunteer. She and her family belong to the Larchmont Shore Club. She can often be seen in her spare time walking her dancing dog Lucy through town.
READ

MORE

LESS
Born In

Newburgh, New York

Lives In

Larchmont, New York

Favorite Movie

Breakfast at Tiffany's

Passion

Community

Interests

I have been known to over volunteer, Traveling

Favorite Lyric

My Mama don't like you and she likes everyone

Can't Live Without

Family and friends
READ

MORE

LESS
Testimonials (35)
Joan Capaldi is a fabulous realtor. Joan listened to us, catalogued what she heard, educated us and then implemented so impressively. Joan combined her profound knowledge of the market with her attention to our needs and accomplished an amazingly successful sale of our Larchmont village home. Joan connected so honestly and comfortably with us and we also had a great deal of fun together. Joan would be an extremely valuable asset to anyone considering participating in the local real estate market. Eileen and Tom Gerspach
Joan Capaldi is a superb ambassador for the William Pitt/Julia B Fee Sotheby's brand. She blew us away at the very first meeting when she showed up with a 15-page power point presentation and a gift for our home. She worked VERY HARD for this sale and made us feel like we were the most important clients she ever had. Everything about working with Sotheby's was top-notch and perfectly executed. Carm and Elizabeth Aiello
Joan Capaldi could not have made the home buying process better or easier for our family. With our infant son in tow, Joan showed us all that Larchmont had to offer and entertained so many showings to help us get a true feel of what we were looking for. She's made introductions to the community and to vendors to help with homeownership. We love Joan and are lucky to call her our home buying coach and wonderful friend. Kristen Langstine
Joan's marketing and branding expertise adds a lot of value. We had a larger house to sell and she did a lot to help us present it in the best light. But most importantly she is just a great person. Her personality and energy makes a big difference and we appreciated everything she did for us. Nigel Howard
In the process of buying our first home, Joan was wonderful to work with. She guided us through an area we were not familiar, presented a wide variety of options, and allowed us to learn the market with her support without any pressure. She was always upbeat, honest and available to us. Would recommend to anyone!! Shella and Matt Steinberg
Joan is the best. She is an experienced professional, market savvy and an amazing human on top of that! We felt taken care of from our very first conversation when we were selling our home in Larchmont. She treats you like family and goes above and beyond her call of duty. Look no further for an agent if you would like to buy or sell a home in lower Westchester. Patricia K.
Joan was amazing and instrumental in helping us secure our home. Prompt , great local knowledge , understanding of our requirements and always available and communicative. Can't recommend her highly enough ! Sean Lawler
Joan is the most wonderful agent I've ever known. She is dedicated, passionate and so knowledgeable about the market. She is honest, and will really try to get her clients the right houses and help them set up real homes. Summer Dobbins
Joan Capaldi is an absolute pleasure to work with. Joan's insight to the real estate market helped me make a wise decision. I will highly recommend Joan to friends and family looking to buy or sell homes in the area. JoAnn chiarelli
Joan Capaldi is THE best real estate contact I've ever come across. She is so kind and listens to exactly what your looking for. She has taken 2 years to help me find the exact right place for me and my family while Living states away during the pandemic. I'd say I'm a difficult client but she has stayed the coarse with me and helped me navigate tricky landlords and rentals. I'm so thrilled to keep her as a best in class partner in finding a home. Kayla Risch
I cannot say enough wonderful things about Joan. I can't wait to shout her praises from the rooftops when my friends make the move to the suburbs! Carrie and William Motschwiller
Joan is the best! She was thorough, professional and and absolute Joy to work with. She kept us informed about available appointments and always let us know as soon as a new homes came on the market. We feel as though we have met a friend for life. We are grateful to find someone so knowlegeable about the area. Deya H.
We were extremely blessed to have Joan as our Realtor! Transitioning from a state like Texas to New York is not an easy process especially in a seller's market! However, in spite the challenges of searching for a home remotely and flying in to physically walk through homes, Joan always made time for us to ensure we were completely satisfied. She made this process less stressful indeed! I would recommend Joan to my family, friends and to anyone looking for a Realtor that's trustworthy and has your best interests at heart! Bryan H.
It was a great pleasure to work with Joan Capaldi. She brought outstanding competence and enthusiasm to the job of selling our home. We cannot praise her too highly. Michael and Virginia Fineberg Virginia and Michael Fineberg
I received Joan's contact information from a friend who had worked with Joan to find a home a year earlier. Immediately after connecting with Joan I knew that I didn't want to work with anyone else. My husband and I had been trying to buy a home in Westchester for a couple of years and had met a couple of other agents but Joan was the first one that I really trusted. So, we decided to work with Joan and have zero regrets about the decision. She was extremely responsive, thoughtful, patient and communicative. With Joan's help my family was able to find our dream home. I can say without hesitation or reservation, I highly recommend working with Joan. Anjelica Bader
I would heartily recommend Joan Capaldi to anybody who wants a smooth, pleasant and professional experience in selling or buying real estate. Joan was amazing. She was there every step of the way, keeping me informed and answering my questions without delay. She told me exactly how to get top dollar for my co-op and it worked perfectly -- it sold within one day! If and when I buy in Westchester again, I will go straight to Joan, She's a consummate real estate pro. William Hoffmann
We worked with Joan Capaldi to purchase an investment property in Mamaroneck and subsequently find a tenant to rent out the the property. Joan was invaluable throughout the whole process. She listened carefully to our objectives, researched and pointed us to sales listings that would meet our needs, provided us with data on properties and comparables so we could evaluate prospective properties, and guided us through the bidding and purchase process. Once we closed on the property, Joan worked quickly and efficiently to find us a tenant in less than two weeks. She is friendly and warm, an expert in the local area, responsive and available, patient, and a pleasure to work with. We are grateful that we found Joan, and appreciate all that she has done for us. Paula Lin
Joan Capaldi is an exceptional realtor and human being that helped us navigate this crazy journey of renting and then buying a home in a competitive market in a super competitive and strange time of a pandemic.  She held our hands every step of the way, spent endless hours discussing, strategizing and problem solving, and always brought such warmth, patience and a killer sense of humor.  She's not one to push (but yet gave appropriate and gentle encouragement when we came across the right house), and she would bring her vast knowledge of the market and level-headed evaluation of each home and situation, while doing everything and more to make sure we were taken care of...whether that was additional research into town records, connecting us with local home maintenance professionals or introducing us to other recent transplants to help us get acclimated to our new town.  What impresses us most is how generous Joan continues to be with her time and energy even after we closed on our home. We are so grateful for her guidance, wisdom and support. Client from Larchmont Stefanie and Zinovy
Five stars each for Joan and Cate! We found them to be extremely responsive, knowledgable, and just plain extraordinarily helpful in the process of selling our house while the pandemic surged. They were always there for us when we needed help or advice, responding immediately whether on the phone or arriving at our house. Their professionalism was impeccable in helping us understand the process of marketing and selling, and maintained patience, calm, and to our delight, a great sense of humor that always allayed our concerns. I'm almost sorry we had just one house to sell! Our experience with Joan and Cate was the best one of selling 3 houses in 35 years in Larchmont, and we recommend them wholeheartedly! Hedy and Donald Kaminsky
Joan was an absolutely exceptional agent. She helped guide us through the Southern Westchester market, surfaced some great options, and ended up helping us find a home that we loved. She's incredibly responsive and was supportive throughout the entire process. Anyone looking to buy a house should run to the nearest phone and give her a call. I recommend her without reservation and when the time comes to sell, will be person I trust for that as well. A wonderful person and real estate agent, through and through! Drew Werner
My experience with Joan and Cate has been incredible. Not only are they true professionals who bring their experience and expertise to the table, but they are delightful women. It has been a pleasure to work with them. I cannot recommend them highly enough . Brenda Block
Joan Capaldi is the definition of an outstanding realtor. Her ultimate goal is not making the sale, but rather finding a home that meets all her clients' needs. She listens actively and empathetically when her clients describe what they are looking for and is both dogged and patient (in our case, working for two years) in identifying the right home. Joan's advice and boots on the ground assistance when both preparing our old home for sale and our new home for move-in day was invaluable. Throughout the entire buying and selling experience, It was clear that Joan always had our best interests at heart and her kind and wise counsel made the entire experience a successful one. Joan is an absolute pleasure to work with and made moving, typically one of life's most stressful experiences, a pleasant transition. Joan is truly one in a million! Client From Larchmont
Joan is absolutely the person you want by your side whether you are buying, selling or renting. She is patient, responsible, good-humored, and extraordinarily knowledgeable about the communities she works in. She was responsive to all of my questions and concerns and reduced my anxiety completely. Client From Mamaroneck
Joan's expertise and knowledge of the real estate market and local area are top notch. We relied heavily on her advice and experience during our search process and she delivered. Joan's guidance, support, patience, and negotiation skills helped land us our dream home and for that, we are forever grateful. Joan is professional, reliable, fun to spend time with and incredibly accommodating. She always responded promptly to our questions, texts and phone calls and made herself available at times that worked best for our busy schedules. She stood by us during every step of the process, from viewing numerous listings over the course of many, many months, to contract negotiations, inspection, financing, and closing. She is an amazing source of information and we will still chat regularly. Working with Joan was truly a pleasure and we highly recommend her services. Client From Mamaroneck
We cannot day enough wonderful things about Joan. Joan has an incredible energy and she's more than a realtor, but a town ambassador. She is the ultimate connector and has truly welcomed us to this town. Joan knows the market in and out and has a sharp business sense, all wrapped up with a great sense of humor and genuine care for our family. She took such an interest in us and went above and beyond to make sure that our transition to our new home was easy and seamless. Thank you, Joan, we could not be happier! Clients From Larchmont
We found Joan to be incredibly patient, guiding and navigating us through the NY real estate process. She was a tremendous source of local knowledge and contacts. We found Joan to be always positive and helpful, providing us with ideas and options, without being pushy and without making the process intimidating. She quickly gained insight to our preferred style and what we were ultimately looking for. We really enjoyed working with her; her support was invaluable, we respect her opinion and she definitely made the whole process as enjoyable as it it could be! We have come across many agents since moving to the US at the beginning of the year and Joan is the only person (out of the 30 or so we've met at viewings!) who we both felt we could really trust. Client from Larchmont
Whenever we started thinking about a house search it was overwhelming. We have several friends in town who are brokers and we weren't sure how we would choose. Then Joan's card arrived with a house that looked interesting and the rest just fell into place. Joan is the perfect broker. She's diligent, organized, patient, never pushy and gets things accomplished so quickly and thoroughly. She's always a step ahead of us - sometimes we think she's reading our minds. She's the quintessential multi-tasker and helped us juggle both the purchase of our new house and sale of our current house without feeling too overwhelmed and out of control. She kept us calm through staging and the open house and was always reassuring and supportive. We would recommend her to anyone looking for a broker. She's that and so much more. Client from Larchmont to White Plains
We were lucky enough to work with Joan and Cate in finding and purchasing our first home. We were immediately drawn to their sincere, helpful attitude and deep knowledge of the market and Larchmont neighborhood. They were so patient with us and went well above and beyond what we'd ever expect from an agent, from last minute walk throughs to providing us with contact lists, recommendations and helping us through the closing process. As first time buyers we had lots of questions and nerves and they always had the answers we needed and put us at ease. They also quickly understood our needs and style which made the process smooth and efficient. We appreciated their honesty, responsiveness and dedication throughout the process. It was such a pleasure working with Joan and Cate, we would highly recommend them. Client From Larchmont
We worked with Joan on buying our first home in the Spring of 2019. She gave us a very detailed overview of the whole process. Joan was very attentive to our schedules and communication preferences. Her recommendations of the attorney and inspector were very useful to us as we are new to the area. All of them did an excellent job! Buying a home with Joan was a really smooth experience. Client From Larchmont
We recently worked with Joan Capaldi and Cate Jarrett to find the home of our dreams and to sell our existing house. Joan and Cate were endlessly patient throughout our search, really listened to what we wanted, then found it for us. They also somehow managed to make the entire process fun. When it came time to sell our home they helped us at every step of the process, from staging to helping manage the house to closing. They were professional, knowledgeable and went above and beyond to be helpful and available. We felt well taken care of and would absolutely recommend them. Client From Larchmont
We recently had the pleasure to work with Joan Capaldi and Cate Jarrett on the sale of our home as well as the search for our new home. Joan and Cate were superb! They are a team that always puts their client's needs first and are incredibly understanding and accommodating. Their depth of market knowledge and their real estate acumen made it an effective and successful outcome for us. They were patient throughout, highly professional and simplified a process that is normally complex and stressful. We definitely chose a winning team!! Client From Larchmont
Joan helped my husband and me buy our home in Larchmont during the spring/summer of 2017. Working with Joan was a true pleasure. We were in a time crunch (living in NYC with two kids in a two bedroom apartment and a baby on the way), and Joan made sure we saw as many options as possible and did not rush into any decisions. She was very patient with us, thoughtful with respect to our family's needs and skilled in helping us negotiate with the sellers. She is extremely knowledgeable about Larchmont and the surrounding areas and truly always had our best interest at heart. She previewed homes for us and accommodated our crazy schedule. Joan was also very responsive - responding to e-mail, phone or text within minutes. Overall, Joan was excellent to work with. Client From Larchmont
Joan has walked us through two rentals and a home purchase. She always had our best interest at heart & even suggested that we lower our house bid (what agent does that?!) She was right & we got the house! She tirelessly made sure that we were 100% with our decisions and continues to follow up & check-in. She is a good person which is hard to find these days let alone in real estate! Client From Larchmont
I want to thank Joan for being fabulous. I honestly can't imagine doing this with anyone else..she is just such an understanding and warm person, not to mention professional. Joan is very reliable and responsive; anything I asked of her, I received quickly and completely. She also is proactive, both in sending me information and in providing critical information like timelines and closing costs. I strongly recommend using her. Client From Larchmont
My wife and I had the pleasure of working with Cate Jarrett & Joan Capaldi this year during the emotionally challenging process of selling our beloved home as well as purchasing our soon to be new home. They were extremely professional, thoughtful and caring throughout the entire nine month process and had to go above-and-beyond to satisfy our goal of finding the right new home for our family, which included priorities which changed over time. Cate and Joan were always extremely responsive to our needs, requests and issues, thus resulting in our desire to express our appreciation for their hard work. Client from New Rochelle
Yes, I would like more information from Sotheby's International Realty. Please use and/or share my information with a Sotheby's International Realty agent to contact me about my real estate needs.
By clicking Send Message, I agree a Sotheby's International Realty Agent may contact me by phone or text message including by automated means about real estate services, and that I can access real estate services without providing my phone number. I acknowledge that I have read and agree to the Terms of Use and Privacy Policy