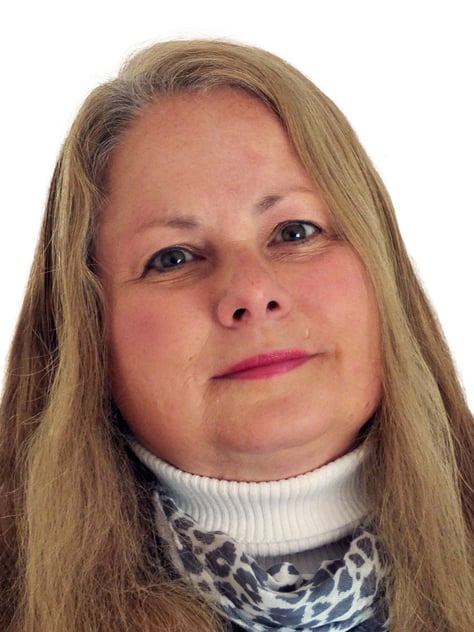 Kathy Matyas
Real Estate Salesperson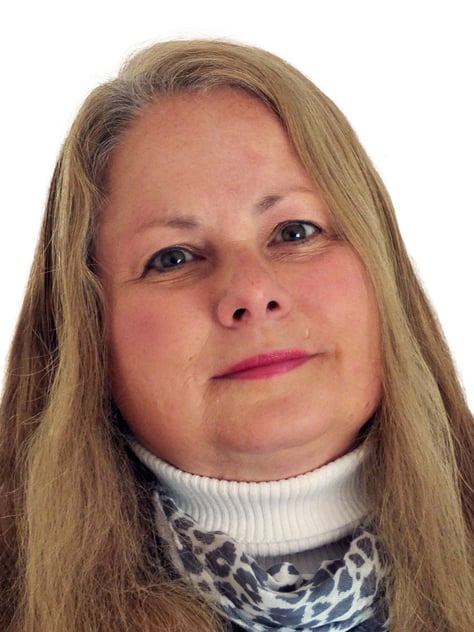 Litchfield
10 South Street
PO Box 275
Litchfield, CT 06759
Select the right real estate agent.

Kathy Matyas is a Litchfield County native and has enjoyed a successful career in real estate since 1988. She is dedicated to putting her experience to work for her Clients and truly enjoys the business of real estate, whether working with a selling client or a buyer seeking the right property that feels like home. Kathy has been involved in numerous residential, lake and land sales, including the highest land sale ever recorded in Woodbury, CT and "The Red House" future home for Dr. Lucia Benzoni, Litchfield Hills Pediatrics. She also has significant experience in property management and home renovation working along side her husband.

Kathy enjoys living in the Litchfield Hills and when not in Litchfield enjoys her home on the Connecticut Shore.

Kathy is a member of Litchfield County Board of Realtors, National Association of Realtors and Connecticut Association of Realtors and was recently recognized as a "Five Star Real Estate Agent" by the readers of Connecticut Magazine.

Reference:

"It's not often when one Family can rely on a single realtor for three transactons in one's lifetime. It requires trust, patience and a "like-ability" factor that is rare in any re al estate market - good or recession-bound. But, Kathy Matyas is that type of Realtor. She helped us find and buy our first home in Litchfield, CT, helped us sell it four years later and helped us (don't ask) buy it back three years after that. Kathy managed each of these transactions thoughtfully, ethically and with a compassion for our children that most other realtors would not. Five years have passed and Kathy not only remains our Realtor of choice, but a dear friend." Kenneth LaneLitchfield CT

"A consummate professional. Kathy Matyas is uniquely qualified to help her Clients find the home of their dreams. She has broad knowledge of the Connecticut real estate marketpalce. We found Kathy to be exceptional in our requirements and narr owing down our search criteria. This skill seems to be absent from the minds of so many other brokers. Kathy didn't waste our time taking us to view properties that simply "didn't fit." she respected our budget, guidelines and time.Her easy-going perso nality made the two years it took to find our home a very pleasant experience."Regards,Dian Griesel, Ph.DCEO and ChairmanThe Investors Relations Group11 Stone St. 3rd FLNew York, NY 10004T 212.825.3210F 212.825.3229

At Litchfield Hills Sot heby's International Realty, we have embraced a philosophy that combines over 60 years of real estate business insight with the flair of personalized assistance...a trusting relationship with the right real estate agency that will help you make well-informed decisions. All of our sales associates are REALTORS®, members of the National Association of REALTORS® and uphold the Code of Ethics.

READ

MORE

LESS
Born In

Connecticut

Lives In

Litchfield and New London

Favorite Movie

It's a Wondeful Life

Interests

Hiking, enjoying nature, Cooking

Can't Live Without

Family
READ

MORE

LESS
Agent Designations
Licensed Real Estate Salesperson
My Awards
5 star award from CT Magazine
Gold and Bronze Award Recipient
Exceptional Properties Award
Testimonials (3)
I am so glad I reached out to Kathy Matyas for a very special real estate endeavour! Kathy had helped my family find our beloved and beautiful home in Bethlehem in 2014 and we have kept in touch off and on over the years. When I approached her with this particular project in November, she was not only willing to help, she made this search for a home a priority and offered so much helpful advice and many service contacts so that every detail was accounted for. Truthfully, she did the job of the seller's absentee realtor, too! Kathy's professionalism and dedication made a special family feel truly cared for; and for that, I will be forever grateful! Carolyn Happy
I can't say enough good things about Kathy Matyas. She was fantastic in every way. Responsive, helpful, available, so easy to work with, and just a really nice person. Kathy went above and beyond my expectations, and I am happy to wholeheartedly recommend her for anyone buying or selling a property.  David Mann
Kathy was the perfect person to help me sell my in town Victorian home in Litchfield, Connecticut. Almost immediately after signing the listing agreement, Kathy found me a buyer at close to my asking price. Unfortunately, that transaction did not close because it was subject to the prior sale of her home. I had agreed to that provision in the contract because she already had a contract to sell her home with a closing scheduled before mine. Undaunted by this frustrating experience, Kathy continued to show my home. Kathy gave me very helpful advice in staging my home for sale and in negotiating the price at which it was sold. Her judgment is excellent and she kept me calm during heated negotiations. Irecommend Kathy without reservation.  Peter Hirshfield
Additional Communities
COMMUNITIES

LISTINGS
COMMUNITIES

LISTINGS
Yes, I would like more information from Sotheby's International Realty. Please use and/or share my information with a Sotheby's International Realty agent to contact me about my real estate needs.
By clicking Send Message, I agree a Sotheby's International Realty Agent may contact me by phone or text message including by automated means about real estate services, and that I can access real estate services without providing my phone number. I acknowledge that I have read and agree to the Terms of Use and Privacy Policy