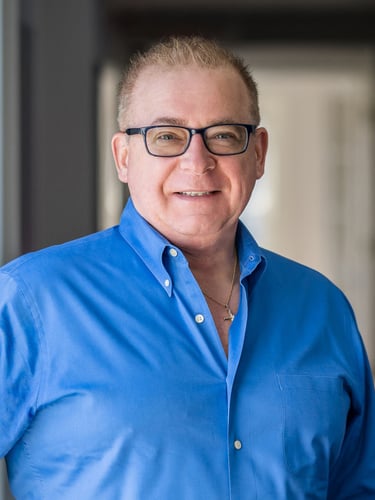 Ken Scalzo
Licensed Real Estate Salesperson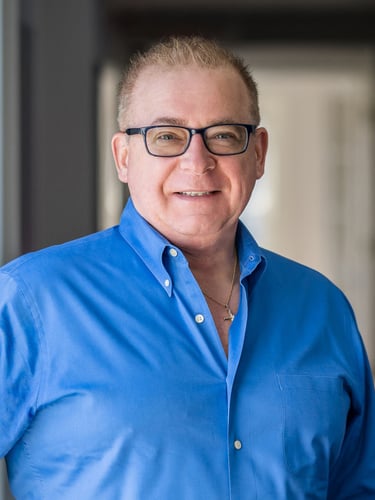 Stamford
3 Roxbury Road
Stamford, CT 06902
Ken is an experienced agent of over 15 years. He has been serving upper Fairfield County, and now is specializing in the Stamford and the surrounding areas. Ken prides himself on being responsive, and totally aware of his customer's needs. Whether selling or buying a home, Ken has the expertise to accomplish all of your goals.
Having a backround in construction and electrical work, Ken has the knowledge to spot flawes and details others may miss. He is also a expert in valuing a property, and getting the highest return on a sale. Ken wants to make your experience the least stressfull and most successful. Ultimately, "Making your dreams come True".
READ

MORE

LESS
Born In

Danbury, Connecticut

Lives In

Stamford, Connecticut

Favorite Movie

Oblivion

Passion

Helping people and being kind

Interests

Sports, Music, Stock Market, Chef, Fishing

Favorite Lyric

Music is my pain killer

Inspiration

My loving Wife and Family

Can't Live Without

Being near water, or in it!
READ

MORE

LESS
My Awards
Was Agent of the month multiple times
Ken has won the "Bronze Award" for sales excellence - 2022
Testimonials (13)
Very satisfied Gabriella Wainschtok
With today's housing market in a constant state of turbulence, the barrier to being a first time home owner is immense. Now imagine purchasing your first home after becoming a new parent… Luckily with Ken's help my wife and I were able to close on a house in record time. Ken provided not only invaluable guidance on the market and patience with our questions but a constant state of calm through the entire process! I highly recommend Ken and would work with him again! Marie & Matthew Denning
Ken is an amazing agent. Always helpful. Highly recommend! Alex Yan
Ken is great! He is so knowledgeable and patient. Without his help we could not find such a home in today's market. Da Luo
Ken is an amazing realtor and an incredibly caring person. He took the time to understand our needs and was passionate about finding us a home that was the perfect fit. Ken thoroughly examined each property we considered and shared his feedback on the quality of the construction, appliances and shared his thoughts on what might need to be fixed or replaced. When we found the home that we loved, we realized that Ken was also a very strong negotiator. There were multiple bids on the property and two rounds of bidding, which Ken keenly negotiated on our behalf. In the end, the seller accepted our offer at a price we were very happy with. We felt comfortable with every step of the buying process with you leading the way. Thank you, Ken!! Sandra & Mark Wolstencroft
We feel lucky to have our son Ken (your realtor) to help us greatly and are happy he chose such a good company to represent. We, of course will recommend your organization. I must admit Ken our son, was the reason for using your realty. He would only recommend the best for us, and he did. Ken greatly helped through the complete purchase as a well-trained responsible representative. Thank you for your services and your continued contact with this Scalzo family. Al and Sylvia Scalzo Sylvia & Albert Scalzo
Ken Scalzo had a good knowledge of the housing market, and he gave me valuable advice. His attention to detail and his presentation of the house was just amazing. The advertising covered such a broad market, well beyond my expectation. His close follow up of every detail right to the closing was impressive. I could not have chosen a better RE agent. Daniel Shelemay
Selling a house is a rare event for most people and I knew very little about what was involved or what to expect from a RE agent. Ken Scalzo was my guru in every step of the way. First getting an accurate appraisal of the house. Then balancing how much improvement to make without making the house overpriced. Ken had a very good sense of the market and gave me valuable advice. I had to be away during the refurbishing phase, however, thanks to Ken, I was kept informed. For the presentation of the house Ken did an amazing job, a real pro. The advertising was incredible, covering such a broad market, thanks to a strong company backing. The result, the house sold within a few days at the asking price. Thank you Ken. Daniel Shelemay, Client
Ken my family and I appreciate all the assistance you gave my family and I in our time of need. You were concise , consistent, resilient in helping us getting an apartment quickly. I would recommend Ken with high regards. Anna Kay Greenwood
Ken was fantastic to work with and worked so hard to get us into the perfect place we were looking for that worked for our family. He was extremely responsive, and was not the typical pushy experience we have had in the past. He was incredibly knowledgeable about the area, pricing and what was reasonable and what was great to pursue. He was honest and open to any feedback as well. Finally, Ken also made the signing process clear and easy for us and went out of his way to expedite for our needs. We would absolutely work with him again and would readily recommend him to anyone. Jenny M, Client
Ken went above and beyond to (a) listen to our needs, (b) prepare a wide variety of properties that met our needs, (c) adapted to a change in our needs with a new set of properties, (d) gave us good advice on how best to evaluate each property, and (e) was with us every step of the way through the bidding, inspection, contract negotiation, and closing process. He was always available when we came up with questions, and quickly got us accurate answers. We are so happy in our new home, and Ken was key to making it happen. Mark Laff
Ken is so helpful! I fell choosing you is my best decision. Thanks a lot! Da Luo
I had an amazing first time homebuyer experience thanks to Ken Scalzo. Ken truly had our best interests at heart and I felt confident moving through the daunting process of buying a first home, knowing that I could rely on him. Ken kept spirits high during long days looking at houses and made sure the closing went perfectly by staying on top of everything. I will highly recommend Ken for any of my network buying houses in CT. Thanks Ken!!! Peter J. Duckworth
Yes, I would like more information from Sotheby's International Realty. Please use and/or share my information with a Sotheby's International Realty agent to contact me about my real estate needs.
By clicking Send Message, I agree a Sotheby's International Realty Agent may contact me by phone or text message including by automated means about real estate services, and that I can access real estate services without providing my phone number. I acknowledge that I have read and agree to the Terms of Use and Privacy Policy