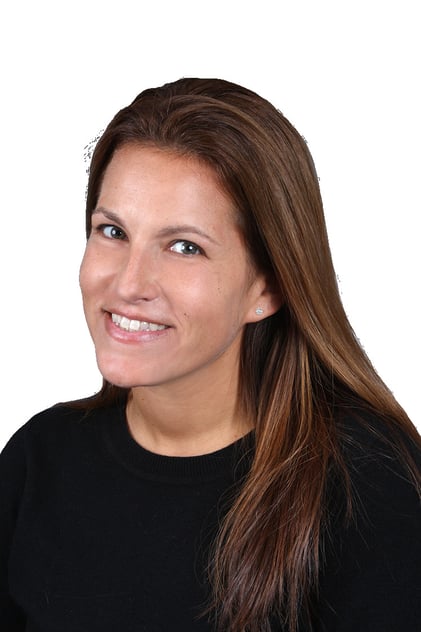 Leigh Cataudo
Licensed Real Estate Salesperson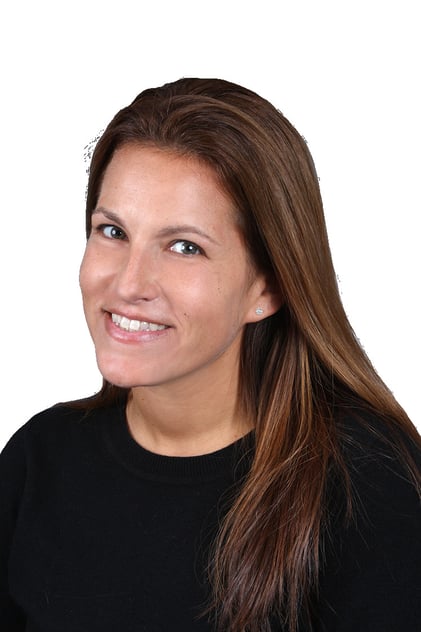 Westport
199 Post Road East
Westport, CT 06880
Leigh was born and raised in Westport, CT. Having lived in multiple areas in the county, Leigh and her husband knew that they ultimately wanted to end up back in Westport. Leigh's overt education in Fairfield County real estate and vast understanding of the exceptional qualities each town offers community members provides her clients invaluable expertise. Familiar with the ins and outs, and as an active community member, Leigh, a mom of three, seamlessly assists her clients' transition to life in their new homes.
It wasn't until Leigh bought her first house in Stamford, CT that she realized that the purchase was more than just a business transaction, it was creating a space for her family to grow in, a place to build memories, and an extension of her family, a "home." This awareness sparked a love of real estate and a desire to help others find and create their personal oasis.
Valuing trust and honesty, Leigh's dedication to getting to know each of her clients helps her form strong personal connections. She listens to and understands what each of her clients is looking for and is committed to helping each one reach their end goal. Leigh offers personal expertise not only in buying and selling, but also in renting and remodeling. With her experience, dedication, strong work ethic, and patience, Leigh provides a myriad of comfort and security to her clients.
The decade Leigh spent in the Greenwich public school system as an educator provided additional first-hand insight into the importance of quality education, an already existing passion. She brings experience and understanding of the system from not only an educator's point of view, but as a member of her local elementary school PTA, a veteran preschool board member, and the mother of a child who receives special education services.
With her extensive love and understanding of Fairfield County and deep-rooted connection to the area, Leigh offers a treasured wealth of knowledge.
READ

MORE

LESS
Testimonials (9)
Leigh was our realtor this past June when we moved our family from Brooklyn to Wilton. She helped us find the perfect home for our family, and when we did made sure we took the necessary steps to make it ours in the currently competitive market.We took her advice from what the right offer price should be, to whom to trust for inspection. She recommended a local law firm to represent us, and held our hand through the entire process.  Which thanks to her was fairly smooth.If you have the chance to work with her you will understand, as we do, that she couldn't be more knowledgeable about the houses and general feeling of towns,more professional,or kinder in her dealings. She's truly an amazing realtor and an even better person.  -- Kate and Sean M., Wilton, CT
Leigh was our realtor this past June when we moved our family from Brooklyn to Wilton. She helped us find the perfect home for our family, and when we did made sure we took the necessary steps to make it ours in the currently competitive market.We took her advice from what the right offer price should be, to whom to trust for inspection. She recommended a local law firm to represent us, and held our hand through the entire process.  Which thanks to her was fairly smooth.If you have the chance to work with her you will understand, as we do, that she couldn't be more knowledgeable about the houses and general feeling of towns,more professional,or kinder in her dealings. She's truly an amazing realtor and an even better person.  -- Kate and Sean M., Wilton, CT
Buying ones first house is an intimidating process. There are so many hoops to jump through; "I"s to dot and "T"s to cross. Leigh Cataudo shepherded us through the whole process with an amazing eye for detail. She found us a great house, in an amazing community. Without Leigh's guidance, I do not believe we would have been able to move fast enough to secure what is without a doubt our dream home.  -- Jon and Erica F., Fairfield, CT
"Leigh was extremely prepared to provide us with the right guidance to sell our home quickly and have a truly worry free close. Going into the listing her research and analysis of the area helped us set the price correctly and the marketing materials she produced really created a "buzz" when our home hit the market! She also made sure that we were prepared. As first time home sellers Leigh walked us through all the steps of the process and pointed out where we would need to be prepared to make decisions. We were also extremely pleased with how Leigh represented us during negotiations with the various bidders and our eventual buyers. Our buyers sent us a thank you note after the close and noted how quick and easy the entire process was for them as well!"  - Phil and Jen, Norwalk, CT
"Coming across the country to a new job, we only had a short time-- just a couple of days-- to find a house.  Leigh really took the trouble to get to know us and our preferences so that we could make the most of what time we had, and her attention to organization and detail really let us get the most out of our short trip.When inspection issues turned up with our chosen house after our trip was done, it wasn't practical to fly across the country again in the short time we had remaining.  We found another house online, and Leigh came out and gave us a live video tour of the place.   We ended up buying the house without ever having seen it in person-- and we've been delighted with it ever since we moved in.  We had a great experience with Leigh and can strongly recommend her."  Bryan and Yibing B., Wilton, CT
"We didn't know how much we needed Leigh until we had her support--she was phenomenal to say the least. Her experience and superior attention to detail made a very complex purchase go smoothly because she had the right questions to ask. The house we bought was going through an address change which really put a kink in the loan and purchasing process but she knew it would require some extra hoops to jump through. She anticipated the issues, involved the right people, and lined everything up for a smooth closing. We will be referring friends and family to her whenever we can. Thanks again! Leigh! for helping us get our home!"  - Dave and Melissa R., Weston, CT
"For as long as we live in this area, we will tell anyone we know who is thinking of buying or selling a house in Westport that they should look no further and contact you immediately."  --John and Christine L., Westport, CT​
"With Leigh's guidance, we truly ended up with the best house for us, in the best neighborhood, for the best price and in the best town. Leigh is a very professional and knowledgeable real estate broker in Fairfield County. She was instrumental in leading us towards finding our first home in Westport in 2019. She is very familiar with the town of Westport, its neighborhoods, schools, historical sales/comps, as well as the surrounding towns. As first time home buyers, we had many questions and Leigh handled it all with patience and professionalism. She is highly responsive - making herself available to us before and after hours and on weekends. What we appreciated and remember most about working with Leigh was that she never pushed a decision and she was always honest with us. She made sure that we were comfortable every step of the way." - Courtney and Connor L, Westport, CT
"Leigh Catuado is an amazing realtor! Her persistence and patience got us through our journey to find the beautiful home we live in now. She found us houses perfectly fit for our family, and improved in her selection after every round of tours. And, during COVID-19, she took great precautions and made us her first priority even with the crazy times. Leigh had an amazing attitude throughout this whole experience and has even remained as a friend today. We highly recommend Leigh to anyone needing to find a home!"  -- Pavel and Olga S., Wilton, CT