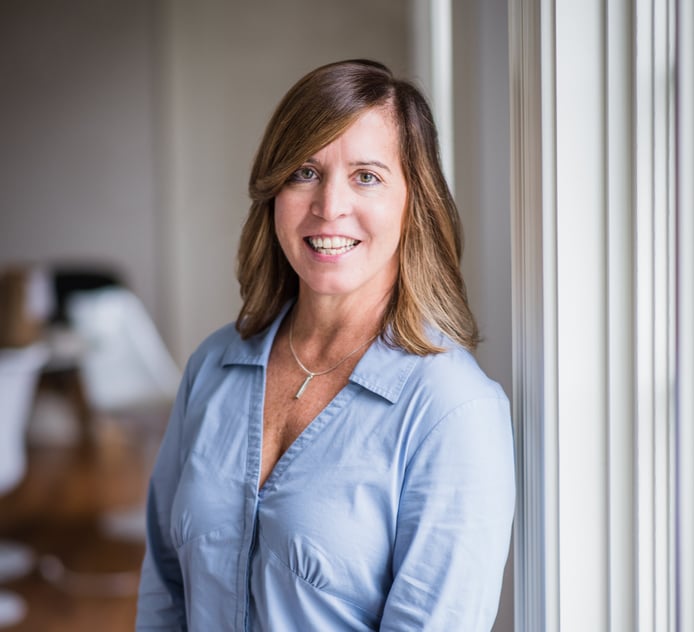 Lisa Damp
Licensed Real Estate Salesperson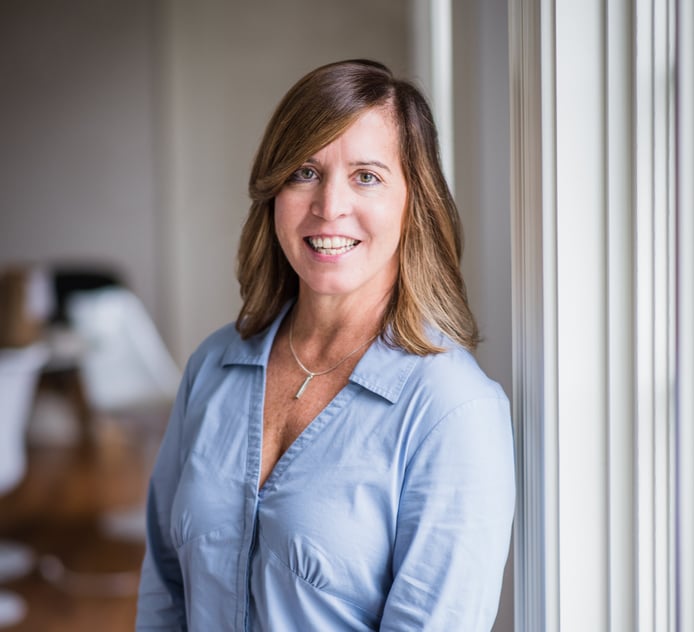 "I'm not moving to Connecticut" is what Lisa said when her husband first suggested they look at homes in Fairfield, CT. But over 30 years later, it's the best decision Lisa every made.
Lisa Damp grew up in New York City where she attended St. John's University obtaining her bachelor's and master's degrees. She worked in health care administration for a number of years, both in New York City and Connecticut. Lisa worked from home for approximately 15 years in medical transcription while raising her two children in Southport and Fairfield. She has volunteered on many committees, including the Riverfield School, Roger Ludlowe Middle School and Fairfield Ludlowe High School PTAs and also dedicated a number of years of leadership to the Girl Scouts of America.
Lisa's experience working in a service industry, recruiting physicians, performing volunteer work for numerous organizations, and her desire to work with others led her to pursue her real estate license in an attempt to help others find their dream home in Connecticut like she did. Growing up in NYC and also living in Fairfield, Lisa has a thorough understanding of urban and suburban living and a personal knowledge of the homes in this area. She is very easy going with a great sense of humor. Lisa prides herself on her work ethic, commitment and loyalty.
Lisa has her Accredited Buyer's Representative designation and is also a Certified Staging Advocate.
As a Connecticut resident for over 28 years, Lisa has a great passion for all that Connecticut has to offer, from its beautiful shoreline to our parks and town center. She looks forward to helping others with their real estate needs.
READ

MORE

LESS
Born In

New York

Lives In

Fairfield

Favorite Movie

Wedding Crashers

Passion

My family!

Interests

Sailing, skiing, swimming, exercising, Cooking, Boating, Cooking, Sailing, Skiing, Traveling

Can't Live Without

My morning coffee!
READ

MORE

LESS
Agent Designations
Accredited Buyer Representative
My Awards
2018 Silver Award
2019 #1 Ranked Team in Southport Brokerage
2020 Bronze Award
2021 Silver Award
My Specialties
ABR-Accredited Buyer's Representative
CSA-Certified Staging Advocate
Testimonials (11)
Lisa was the best agent we could've asked for! Every listing she sent our way was within budget and checked every box for what we were looking for. I would highly recommend WPSIR and specifically Lisa for all your home buying needs! Joshua Demetrius
Lisa was such a pleasure to work with. She was seriously SO PATIENT with us during the ride we took her on. My husband and I were all over the place in what we wanted and she never made us feel self conscious for it. Months and months of changing our minds and jumping from house to house. She made us feel like our best interests were her top priority. She was willing to FACETIME us for showings with very little notice because we lived out of state. I HIGHLY recommend working with Lisa. She is professional but personable and we can't wait to have her come visit us at our new home. Laura Webber
If there is one real estate agent you can trust in the Fairfield area, that's Lisa. She's been our guardian angel since day one. We met her through Zillow 3+ years ago and she's patiently guided us through the process of buying our dream house in Norwalk. She's caring, timely, honest, kind, knowledgeable and very flexible. She's always been there for us. I'd rate our experience with a 5 star plus if I could. I'll recommend her to friends and family without any hesitation. Thanks for everything Lisa! Bruno Garofalo
I had the pleasure of working with Lisa Damp as my real estate agent, for the sale of my condo in Fairfield. Lisa presented me with a highly informative presentation of the best pricing strategy, along with a market study, for the sale. Then she went to work staging my home to go-live online, on the market. I was very pleased with the results, and I had a Buyer interested within a few days. The Buyer's Inspection Report turned up several unexpected challenges for me. Lisa's knowledge, resources and positive energy were invaluable. All the issues were resolved promptly, for a successful sale. Lisa goes above and beyond for her clients, and I would highly recommend her if you are selling or buying a home. Margaret O'Brien, Seller
Lisa was very accommodating in both selling our home and helping us find our new one. She was always available and willing to go the extra mile - literally, since we looked in multiple towns. As stressful as buying and selling a home is, Lisa made it as pleasant as can be and we are so thankful! Mary B.
Lisa. The Deal Maker. Not only does she have the Compassion and Commitment You Would Desire in A Realtor, She Holds the Patience, Encouragement and Knowledge of A Friend. She's stood by my side, during this Covid Crisis, Our Pregnancy and All of the Chaos That comes Along With First-Time Home-buying. We climbed some serious Mountains Together And I'm So Grateful That She Saw This Deal Through and Contributed To Making My Family's Life A Little Sweeter, A Little More Blessed. Ask for Lisa When You Are Ready To Make Your Homeownership Dreams A Reality-She Will Make it Happen. I Can't Thank Lisa Enough. Desirae Williams
Lisa. The Deal Maker. Not only does she have the Compassion and Commitment You Would Desire in A Realtor, She Holds the Patience, Encouragement and Knowledge of A Friend. She's stood by my side, during this Covid Crisis, Our Pregnancy and All of the Chaos That comes Along With First-Time Home-buying. We climbed some serious Mountains Together And I'm So Grateful That She Saw This Deal Through and Contributed To Making My Family's Life A Little Sweeter, A Little More Blessed. Ask for Lisa When You Are Ready To Make Your Homeownership Dreams A Reality-She Will Make it Happen. I Can't Thank Lisa Enough. Desirae Williams
Lisa was amazing! She guides you through the process, has amazing communication skills and genuinely has a vested interest in seeing the process through to completion. We sold and bought simultaneously and she was there for us every step of the way and helped us realize or dream of a new home! Whether your a first time home buyer, down sizing or upgrading let Lisa's expertise work for you! Robert Curwen
As a first time home buyer, Lisa was very patient, informative and just a pleasure to work with. She went above and beyond making sure we were comfortable with our purchase and making sure our house is ready to live in. I would definitely recommend her to anyone looking for a house. Laureen and Dean Tagatac
I enthusiastically recommend Lisa if you are looking for a realtor to sell your property! After my aunt passed away, I needed to sell her condo. This was my first experience as a seller, and I live 2 hours from the property. Lisa took care of everything! She walked me through the process, every step of the way. She fully communicated everything I needed to know and what I needed to do at the appropriate time. She replied to my emails and tests very quickly, and kept me up to date on the status. Much of the paperwork was done electronically, so I only had to make one trip for the signing of the closing documents. It couldn't have been easier! I had an offer for asking price three weeks after the condo was listed. We closed last week, and the whole process couldn't have been smoother. Very professional, thorough, and caring! Jo-Ann Pierpont
Lisa contacted me after I requested info on what my home was worth. I was not quite sure I wanted to sell. I spoke with my sister who sells real estate in another state and she was impressed with Lisa's presentation. I decided to sign with her and I am very happy I did. Home sold quickly and Lisa was happy to assist and answer any questions the entire time. She even shoveled the sidewalk after the snowstorm in December (a few days before we closed) as I was unable to due to a broken hand. Lisa goes the extra mile to keep you informed and is readily accessible three phone, email or text. She works closely with her partner Judy Mitchell to get the hone sold and keep both the buyer and the seller happy. I would thoroughly recommend Lisa Damp to anyone looking for an agent in Fairfield County. Tina M Corlett