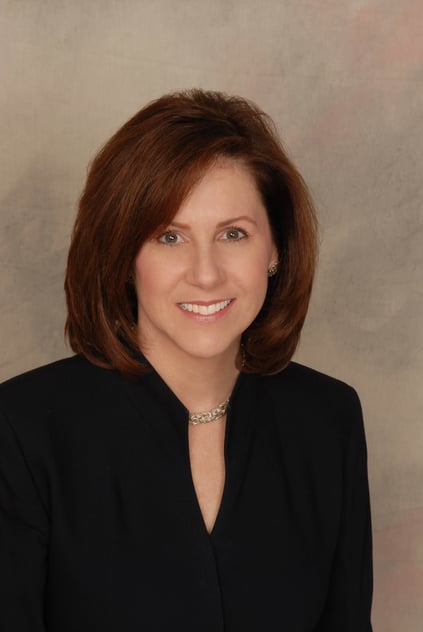 Lynn Fraund
Licensed Real Estate Broker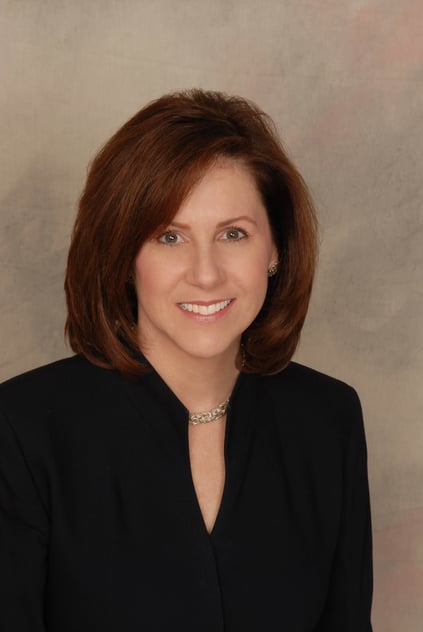 Westport
199 Post Road East
Westport, CT 06880
As a lifelong resident of Connecticut, Lynn has extensive knowledge of the region. She blends over 20 years of professional real estate experience with her love of Fairfield County as she specializes in both unique and classic properties in the area. Whether in her hometown of Westport or one of the surrounding communities, her knowledge and awareness of local market trends provide her clients with the insight they need to make good personal decisions. Lynn has earned an excellent reputation; she is a skilled negotiator who is both insightful and creative while remaining very principled and discreet in all her dealings. Always dedicated to her clients and sensitive to their individual needs, she efficiently manages the details of the transaction with a specific result-oriented approach which is key to providing a smooth, successful transition.
Experience: Numerous satisfied clients have recommended her to friends and family across the country and around the world (France, the U.K., South Africa, Korea, etc). Her contacts with doctors, schools, daycares, veterinarians, builders, and service contractors, as well as her knowledge of recreational facilities (golf, tennis, dancing, sailing...) and cultural activities (theater, restaurants, fine arts...), have been of tremendous benefit to those new to the community.
Accomplishments & Awards: Lynn holds s B.A. - Magna Cum Laude - in English Literature. Her Real Estate accreditations include: Certified Residential Specialist, Certified Brokerage Manager, Certified New Construction Specialist, and Graduate Realtor Institute. Lynn is a Cendant-approved Relocation Specialist and was the Connecticut-appointed FDIC brokerage representative for the state. Her diversified interests and activities encompass Equestrian Competitions, memberships in the American Kennel Club, American Horse Show Association, United States Ballroom Dancers Association, and United States Tennis Association.
Lynn can be contacted directly via phone or text at 203-434-8585 or by email at Lynn@Fraund.com
READ

MORE

LESS
Born In

Connecticut

Lives In

Westport

Favorite Movie

Now Voyager

Passion

Helping people solve problems

Interests

Animals, Dance, Reading, Tennis, Sailing..., Animal Rescue, Horse Back Riding, Sailing, Traveling

Inspiration

Senior Citizens

Can't Live Without

My rescue dog "Quincy"
READ

MORE

LESS
Agent Designations
Broker
Certified Relocation Specialist
Graduate, REALTOR® Institute
Certified Real Estate Brokerage Manager
Certified Residential Specialist
My Specialties
Relocation
Luxury Homes
New Construction
Challenging Situations & Sales
Testimonials (16)
Lynn is the utmost professional. She follows up, she's thorough, always working for her clients, and best of all, she has heart. The entire process of selling our home was both exciting, scary, and emotionally tough for our family. With Lynn helping to navigate the waters, we were able to come through the experience feeling sad but also relieved that she was the one agent we chose to represent and handle our home. Todd & Brittney Provino
SHE IS THE BEST!! Lynn is an honest and trustworthy agent who listens to your needs and meets them accordingly. I know Lynn and worked with her in the last 23 years. She is very knowledgeable about Real Estate and the most current listings in her area. THANK YOU LYNN for going above and beyond your duty to hell me. Truly great full to work with you. Atarod Shirani
I already sent along testimonial about Lynn Fraund. Please read it. Alice Kandell
Lynn Fraund is the most exceptional extraordinary broker. My attorney in Westport believes that she is so exceptional that there is no one like her. He is right! My experience with her has been nothing short of amazing. She is truly an astounding broker and and astounding person. Alice Kandell Dr. Alice Kandell
Our Realtor, Lynn Fraund was exemplary. We were truly grateful for her constant sincere commitment, attention to detail, and her clarity as she guided us through our concerns throughout the term that our property was on the market. Olympia Franco
Lynn Fraund is unquestionably the most effective realtor I have ever worked with. Over at least 15 years, she has found the "perfect" tenants for me. She is thorough, hardworking, knowledgeable and has a delightful personality that sets people at ease. People instinctively trust Lynn. She is the gold standard for realtors!! Fiona Hodgson
Lynn has been a big part of my investments in Westport. She goes above and beyond her duties to help her clients to achieve their goals. She is very knowledgeable, patient and experienced in Fairfield county Real Estate. Thank you Lynn for all the hard work. Jant LLC
Lynn Fraund is a capable and smart professional. She listened to us at every stage and guided us through every question and concern. We have had the pleasure of working with her in the past and we will work with her again. Lynn is a friend that happens to be an exceptional Real Estate professional! Katayoun Kamyab
Lynn Fraund is simply the best agent with whom I've ever worked. Period. She is intelligent, ethical, tenacious, pleasant and calm. Having known her now for almost 17 years, and having worked with her several times, I can say that she is an absolute pleasure and has become not only our agent but a friend. Ask for her by name when seeking an agent for purchase or sale (I've done both with her) and be assured, you will be in excellent hands. Pamela J. Davis
Lynn is a skilled negotiator who is both insightful, principled and very discreet in all her dealings.  She was always sensitive to my needs.  Lynn managed the details of the transaction so I had way less worries. She is the best . Thank you Lynn . Nasrin Shirian
Lynn Fraund is a gem! she's knowledgeable about the listings, pays attention to what her clients need and want, and is highly competent. In addition, she's just a wonderful person and anyone who's lucky enough to have her as an agent will do very well. Pam Davis
 Lynn was recommended to us by a friend and I cannot say enough about how she jumped into helping us. We had been into the market for quite some time with no progress at all. When Lynn took over from another company, things changed dramatically and quickly. We learned a number of things in the experience of selling a home in which we had lived for nearly 30 years and one of the most important was that the commitment level of the agent with whom you are working is key. One would think that this is something that would be a no brainer to understand, but it wasn't until we saw Lynn in action.  Dave Opton, ExecuNet
Top Notch!  Lynn is an honest and trustworthy agent who listens to your needs and meets them accordingly. She is very knowledgeable about her business and the most current listings in her area. Her follow through was super.  She was a joy to work with. Cindy Harmon, Buyer
I have worked with Lynn Fraund for over 10 years and I am thrilled to recommend her. We have worked together with many clients and it is always a complete pleasure to work with Lynn who pays attention to every detail from start to finish. Lynn possesses a rare combination of knowledge, savvy, poise and patience which translates into smooth and successful real estate transactions. Her extensive training and experience allows her to give top quality service to both buyers and sellers. Lynn is a true professional and a lovely person. Liz Johnson, Greenwich Agent
It is with the utmost sincerity that I can write a recommendation for Lynn Fraund. As her manager, I have the opportunity to witness her incredible work ethic, masterful negotiating skills and creative marketing brilliance on a day to day basis. Always up on the latest technology, Lynn jumps at the opportunity to acquire new knowledge and skills and pass the benefits on to her clients. She is a tremendous asset to my firm.  Marc Caldarone, William Pitt Sotheby's International Realty
Lynn worked with me and my husband to find a home in Westport, CT.  She took the time to truly understand our needs and helped narrow our choices down appropriately. We also hired her to list our home when we moved out of state. We have moved all over the country and Lynn is one of the best real estate agents we have had the pleasure to represent us. Catherine Haffner, Buyer / Seller
Yes, I would like more information from Sotheby's International Realty. Please use and/or share my information with a Sotheby's International Realty agent to contact me about my real estate needs.
By clicking Send Message, I agree a Sotheby's International Realty Agent may contact me by phone or text message including by automated means about real estate services, and that I can access real estate services without providing my phone number. I acknowledge that I have read and agree to the Terms of Use and Privacy Policy