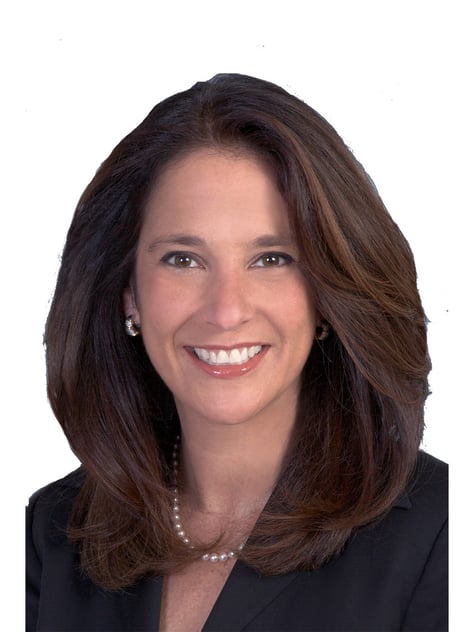 Micheline Madorsky
Licensed Real Estate Salesperson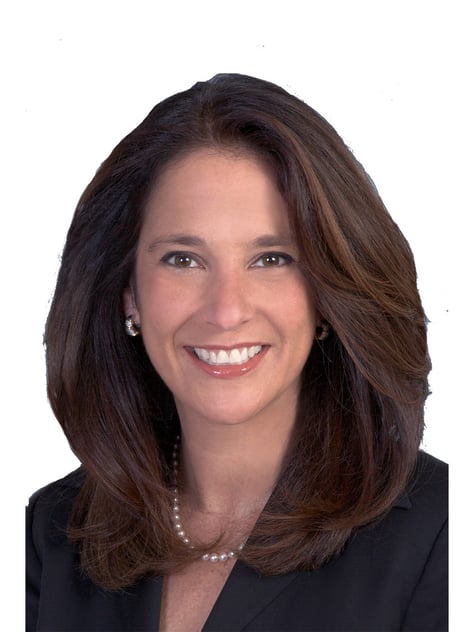 Raised in Harrison, Micheline resided in Manhattan before returning to Westchester County, NY to raise her family. She lived in Purchase with her husband and two children for over twenty years and recently moved to Greenwich, CT. A top producer, Micheline has a wealth of information about the communities she serves and is always delighted to share her knowledge and expertise with her clients.
A graduate of Franklin and Marshall College, Micheline was a successful executive at Revlon, Inc. in New York City, which prepared her for her real estate career. She is smart, creative, a confident negotiator and a true professional. Her friendly manner and ability to listen set her apart from the average salesperson. Her knowledge of the market, precise attention to detail and expertise in property marketing, sales and negotiation result in smooth, hassle-free real estate transactions.
Micheline's hands-on experience in home renovation is a value-added plus for her customers. She understands construction and design, and has worked with local architects, designers, and contractors. Her knowledge and advice add another perspective to the home-buying decision and help position a property for a speedy, well priced sale.
A solid business background in sales and marketing and a personal commitment to staying at the top of her game give Micheline an edge in the competitive real estate industry. A licensed real estate salesperson, she specializes in distinctive properties in both Westchester County, NY and Fairfield County, CT. She places a high value on integrity and customer satisfaction and provides unparalleled 7-days-a-week service.
Energetic and passionate, Micheline promises to work tirelessly to get your property sold and/or to find your perfect dream home.
READ

MORE

LESS
Agent Designations
Licensed Real Estate Salesperson
My Awards
2023 Best Real Estate Agents BY WESTCHESTER MAGAZINE
2023 REALTRENDS America's Best Real Estate Professional
Testimonials (18)
The customer support was very strong. Micheline is very knowledgeable and developed a great strategy for selling the house, making it look good and getting us a great offer. Everything we needed to sell the house, she helped us arrange Daryl; Andrew Wieland; Berenblum
Micheline is an excellent real estate agent. She was always available to us and really listened to what our preferences were. She knows the Greenwich market very well and was a great negotiator and perfectly represented us when we found our house and made an offer. She never gave up and got us exactly what we wanted! Maggie - Greenwich CT, Buyer
After struggling to find a home in Greenwich CT for over 2 years we teamed up with Micheline and got to work. Within one month we had found our perfect home. Micheline is everything you could ask for in a real estate agent, especially as a first time buyer. Patient, understanding, knowledgeable, honest, and strategic. I will be recommending her to anyone and everyone who is willing to listen. Harris - Greenwich CT, Buyer
Our experience with Micheline was amazing...not only did she know the market, the neighborhood, information on the school districts and the house we were selling, she also knew the emotional aspects of selling a beloved home. She was respectful, caring and considerate in all her interactions with us and with the potential buyers. I would use her again and again if we have a need to do so! Lesley & David
Micheline was a pleasure to work with -- easy to communicate with, responsive, and knowledgeable. We selected her to sell a second property because of the help she gave us with the first. Steve
Micheline is the consummate real estate professional. She is dedicated to her clients, unflappable and never gives up. She handled our sell and our buy with great care and attention to detail. She is very knowledgeable about the communities in which she works and the business of real estate. I would highly recommend Micheline to anyone interested in buying, selling or renting a home. Marcie & Gary
Micheline is extremely good at what she does. She is a pleasure to work with. She is always available to reach and quick with her responses, communication is always easy. She found my beautiful home that I love and live in 5 years ago and we still have an active relationship. Not sure what the future holds as far as real-estate goes but I'm sure Micheline will be a part of it. Jacqui
Micheline was always available. Whenever I felt the need to review our offering she would immediately be in contact with me either by phone or in person. Her input in our discussions, she was very thoughtful and gave good advice. She is a hard worker and does a very good job of showing the home. She is also very pleasant and easy to work with. She did a lot of research as to the type of properties and prices that were available and analyzed well the market situation before suggesting how to price the home.  Abe
We closed on our new home this past August. Micheline was dedicated and committed throughout the two year process.We were referred to Micheline back in March 2020 when we were eager to find a rental at the onset of the pandemic; and she found us a true (furnished!) gem in a matter of days that was perfect for us. Then she began showing us places to buy throughout Westchester and Greenwich — from mid country Greenwich up through Harrison and Purchase and Armonk and Chappaqua — and eventually all around Bedford. Her focus, availability, commitment, and kindness have been extraordinary.  Nick & Carrie
Andy and I wish to express our sincere gratitude for all your help with our search for a dream home these past two years. You took us to many houses, some more than once and some with the additional input of your recommended contractors. You had an answer for every question and if you didn't have it then you made sure you found the answer from the right person. If it wasn't for your perseverance, I am not sure this latest deal would have made it and you were so helpful to getting us a significant credit for the aggravation of not closing on time. Everything you do you do with a smile, a calmness, and assuredness. It was a pleasure to work with you...We will happily recommend you to any friend who is selling or buying.                                   Daryl and Andy  (Greenwich, CT Buyers) Daryl & Andy
Micheline Madorsky is amazing. She is kind, invested and knowledgeable. I knew I was in good hands with Micheline. Deborah Cohen Bahl
Micheline was a wonderful real estate agent. She was patient, kind, and advocated strongly for us. Micheline knows Harrison, Purchase, and Rye like the back of her hand. We have referred her to our friends and will continue to do so. She will be the only realtor that we use! Joel & Michelle
We were so pleased to buy our Rye home though Micheline! She is professional and extremely delightful to work with. Micheline quickly understood who we were and what we were looking for when we decided to leave NYC. Our experience with Micheline was truly wonderful, from start to finish. Rajiv & Debbie
Micheline helped us sell a house and buy an apartment. This was not an easy job. There were other similar houses for sale, three family members were involved, and we wanted to move quickly. Micheline was totally up to the job. She was helpful in establishing pricing and presentation strategies, available day or night, and instinctively knew when to talk up and when to keep quiet. We got the deal we wanted in a reasonable amount of time. Not only was Micheline the total professional but, we felt like we had made a friend when it was all over. Gary
If you want to sell your house quickly and get a great price, then sign with Micheline Madorsky! She did a superb job selling ours in West Harrison. She highlighted the most outstanding features of our home, and it sold in less than two months. Micheline is the best! Jim & Debbie
We have just moved to Westchester from Sweden, and have had the big pleasure of working with Micheline Madorsky! Her help has been amazing. She has really walked the extra mile and taken very good care of us. She twice helped us find new homes in which my two kids, my wife and myself will be very happy. She quickly picked up what is important to our family and that way made it much easier to find the right homes. On top of that she has helped us getting settled in terms of showing us around and providing very useful information. I have only great things to say about Micheline, and I have already recommended her to friends and colleagues that are starting to look for a new home in Westchester. Magnus & Sara
Micheline is a top-notch, seasoned real estate agent. She is exceptionally plugged-in with respect to local market trends, and has great insight as to the details regarding the subject property. She is very proactive and a pleasure to deal with. We both highly recommend her. Michael & Lynne
As first time home buyers, Micheline's professionalism, dedication and market expertise were invaluable in guiding us through every stage of the process. She was a great resource to have on our side in evaluating whether to make an offer, negotiating the transaction and ensuring a smooth closing. Thanks to Micheline we ended up with a great home in a neighborhood we love! Steve & Lauren
Micheline Madorsky in the News
Luxury_Homes
From @JuliaBFeeSIR in #Purchase, New York is this Georgian center hall Colonial that's situated on over 2.28 acres…
Yes, I would like more information from Sotheby's International Realty. Please use and/or share my information with a Sotheby's International Realty agent to contact me about my real estate needs.
By clicking Send Message, I agree a Sotheby's International Realty Agent may contact me by phone or text message including by automated means about real estate services, and that I can access real estate services without providing my phone number. I acknowledge that I have read and agree to the Terms of Use and Privacy Policy