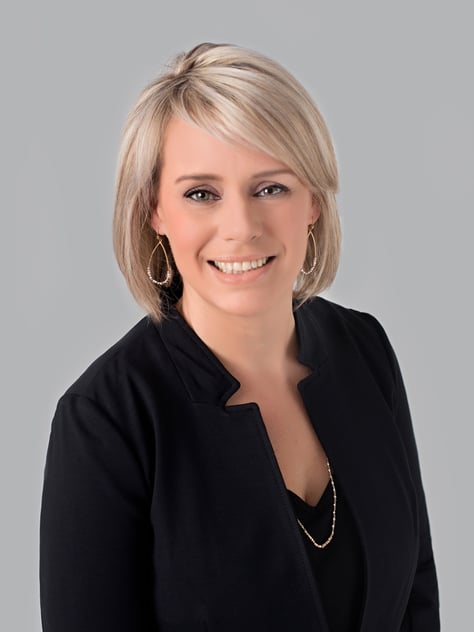 Natalie Frawley
Licensed Real Estate Salesperson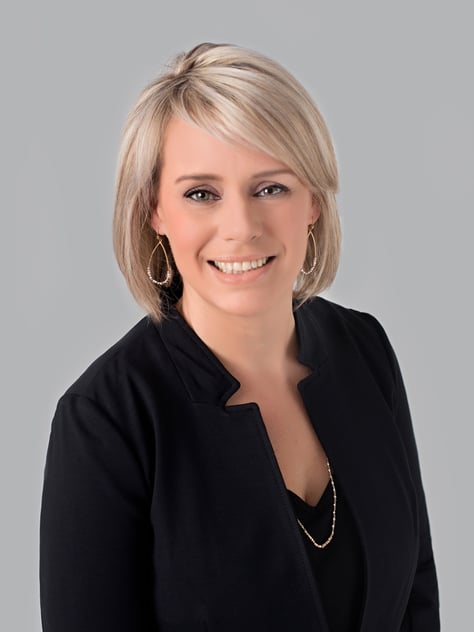 Natalie brings 6 years of experience in real estate, excellent customer service and a commitment to work hard, listen and follow through. She provides quality service to build relationships with clients and more importantly, maintain those relationships by communicating effectively. Natalie specializes in residential listings and sales with a concentration in Westchester and Rockland counties. She is also licensed as a Realtor Associate in New Jersey.
In her real estate career, Natalie has been recognized for her superior skills and performance with industry recognition, including being noticed in the monthly top 10 many times. She is a member of the National Association of Realtors, OneKey MLS and New Jersey MLS. With Natalie's affiliation with Julia B. Fee Sotheby's International Realty, she is able to achieve broader exposure than any other firm for her listings, and can work with buyers and sellers from well beyond her local markets.
Natalie was born in Cork, Ireland and enjoys traveling there to spend time with her family and to the beauty of Ireland. She is now living in NY for 19 years moving first to Yonkers and working in the Rivertowns of Westchester. She currently lives in Rockland County with her husband and 2 daughters.
READ

MORE

LESS
Born In

Cork, Ireland

Lives In

Tappan, NY

Favorite Movie

While You Were Sleeping

Passion

My kids

Interests

Traveling and love trying new restaurants

Inspiration

My husband who always believes in me

Can't Live Without

Chocolate
READ

MORE

LESS
Testimonials (21)
Natalie is the consummate professional. She assisted us with every step in selling our home. She was able to help us with hiring the correct contractors to make the improvements and modifications that we needed to put the house on the market. She responds to phone calls within 30 minutes and she is a pleasure to work with. She communicates regularly so that everyone is on the same page. Selling your home is a stressful time and Natalie is a wonderful partner during the process. Great experience! You cannot go wrong with Natalie as your agent. Stacey Redmond
Wow! Natalie made buying a house such a breeze! I have heard horror stories from friends and family about terrible agents. Natalie was professional and personal! She never made me feel uncomfortable and helped me every step of the way! Anonymous
Natalie was wonderful to work with! We've bought and sold many homes and dealt with many real estate agents but Natalie was by far the best! She was incredibly professional and knowledgeable. I would highly recommend:-) Anonymous
We worked with Natalie twice in the past few months. Natalie is an excellent and experienced agent. She helped us get a full price offer on our home in 5 days! She was always accessible and able to answer all our questions. She really made the process simple and painless. I would highly recommend working with Natalie if you are considering buying or selling your home. siobhanmlyins
Natalie was great! As a first time homebuyer during a pandemic, there was a lot of uncertainty, nerves, questions. Natalie was there throughout the whole process and was available at all times when I had questions! thank you ! Priscilla Tse
Natalie works great professional touch. Wonderful personality. Always responsive to our call ready to assist no matter the time of the day. Will always love to work with her whenever the need be. Keep the good job up Na gagyemangbadu
Natalie was absolutely astounding. She was my first agent and helped my fiancé and I purchase our first home! We are currently in the appraisal etc stage but she was unreal. From showing us over 20 homes, to narrowing it down to what she realized/knew we wanted was incredible. Every home we got closer and closer until we found the one! I am so happy we found a great agent like Natalie who has made, lets be honest a scary process, not only great but fun! I cant wait to get to the closing process with her and I will be recommending Natalie in the future! mark29945
She was excellent. Went above and beyond to provide all information needed. Was available at all times. Answered every question appropriately and always returned calls in a timely manner Laura Hennessy
Natalie has gone above and beyond to ensure as smooth a process as possible. Natalie was able to understand what I was looking for and a great resource for a first time home buyer despite a pandemic. Would recommend to anyone looking for there next or first home! Samantha Meehan
Natalie is an honest and informed realtor. She always makes herself available and responded to all of my to all needs with meticulous detail. I give her my highest recommendation. pjnelson1
I Contacted Natalie regarding some condo units in Nanuet NY that I was interested in seeing and she quickly arranged appointments that were both fast and convenient. Natalie was well prepared, arrived early, and gave her expertise opinions on all the units that we saw. The condo I was interested in accepted a better offer by the time I put in an offer. But Natalie told me that she will try her best to show me similar condos. She consistently sent me condos that were new to the market afterwards to help my search, some of them faster than Zillow updates which I really appreciated. Unfortunately due to family reasons I've decided to move my house hunting to a different area of New York. I would love to work with her again in the future. Natalie is a Very friendly and easy going agent that will try her best to make sure you find the home that you're looking for. Anonymous
Natalie is a great listener. She takes her time with you and makes you feel as if you are her most important client. She will make time to speak with you and be readily available. She gives her honest opinion and is transparent with any pertaining information. Highly recommend! Mariam Tasleem
She is very trust worthy and provides all facts.she will always be my go to person she is patient and helpful when you are tryna find the perfect home. COURTNEY J MEEHAN
We were very fortunate to have Natalie Frawley recommended to us through a friend. As our agent she helped us find the right house for the right price in the neighborhood we were hoping for. Natalie was extremely knowledgeable, kind, and reliable. She was able to assist us with all of the questions and concerns we had throughout the process. When working with Natalie we always felt secure and confident that she was the right agent for us.We would highly recommend Natalie to anyone looking for an outstanding agent. jcrilley37
Natalie was absolutely amazing to work with! We met her at an Open House a few years back. We immediately felt comfortable with her and knew we wanted to work with her. During our on and off again house search, Natalie was so patient and understanding. We never felt rushed or pressured. When we finally found the perfect house, Natalie was extremely professional and dedicated. We have the perfect house for our family thanks to Natalie. I highly recommend working with Natalie! bethann716
Natalie is always kind, helpful and professional when working together. We immensely enjoyed working with Natalie who is easy to relate to and confident in her field. Dominique Young
Ms. Natalie is a wonderful broker. She is a kind and very helpful. She was very specific when showing us the houses and knew all of the information very well. In addition, she was also able to answer all the questions we had. Ms. Natalie is very responsible and informative of her customers. asatianigrigol
She responds right away, listens & finds what you are looking for! Very pleasant in person & over the phone! Not pushy like other agents. She gets the job done & you feel like you are working with a friend you have known for years rather than just some agent! Definitely would recommend her to everyone I know! Birce07k
If you are looking for an agent...Natalie Frawley is amazing! In every aspect, she went above and beyond. We were set on our budget and the type of house we hoped to find...and she was very respectful of this. Anytime we called to see a house...she made it happen. She is very knowledgeable of the real estate market and had wonderful ideas/leads! To find the perfect home, I feel it is essential that you have an agent that understands your needs, budget and has a solid working relationship with fellow agents...again Natalie is this the of person. Anyone who has Natalie working on their behalf will be very lucky in their home search and purchase! sunnymegking
Natalie was so wonderful to work with. She had all the patience in the world and gave her honest opinions and never was pushy. She was always available to talk to and made time to accommodate our hectic schedules. When we finally found our home she was great at communicating with us and the sellers agents. I would 100 percent recommend if your buying or selling. She helped us find our forever home! Anonymous
Natalie has been amazing. She is very helpful and extremely accommodating. Not pushy at all. She has been an absolute pleasure to work with. We weren't 100% ready to buy but wanted to see what is on the market and she didn't make us feel like we were wasting her time. Will definitely use her when we are 100% ready. deklajman
Yes, I would like more information from Sotheby's International Realty. Please use and/or share my information with a Sotheby's International Realty agent to contact me about my real estate needs.
By clicking Send Message, I agree a Sotheby's International Realty Agent may contact me by phone or text message including by automated means about real estate services, and that I can access real estate services without providing my phone number. I acknowledge that I have read and agree to the Terms of Use and Privacy Policy