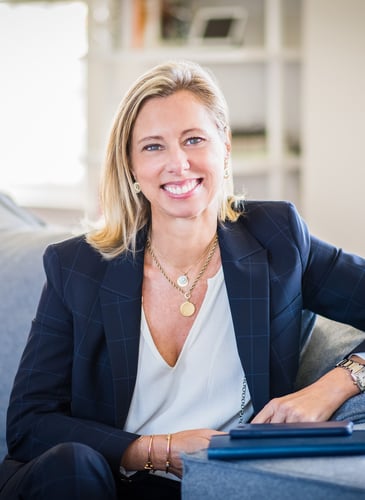 Nathalie Clark
Licensed Real Estate Salesperson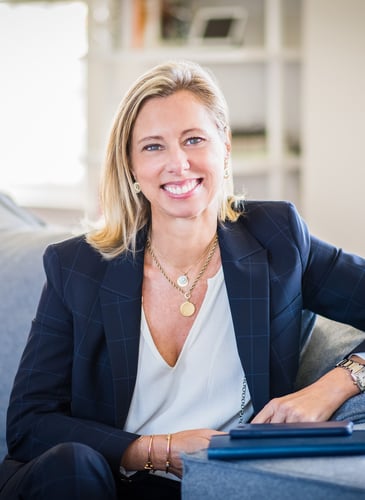 Larchmont
1910 Palmer Avenue
Larchmont, NY 10538
Nathalie Clark is a full-time local real estate professional who specializes in the lower Westchester County real estate market, including Larchmont, Mamaroneck, Rye, Rye Neck, Scarsdale, New Rochelle, and Pelham. Clients consider her courteous, knowledgeable and very thorough in her approach, and most importantly, completely dedicated to their needs and best interests whether they are buying, selling or renting.
Fluent in French, Spanish, and English, Nathalie moved with her family to Westchester after growing up in both Manhattan and Paris. Her first-hand experience with the pros and cons of making significant lifestyle changes makes her well versed in the realities and complexities involved. "I am here to facilitate, skillfully guide, and inspire my clients. Their needs take center stage in all I do, which is why I tailor my service approach in keeping with their unique goals."
While technology has become integral in real estate, Nathalie still firmly believes that interpersonal skills and relationships remain paramount when it comes to putting and keeping deals together. The consultative approach she emphasizes rests on her ability to be a very attentive listener and an effective communicator.
Nathalie's prior 20 years of business experience in the financial arena further honed her expert negotiating skills and ingrained in her the real value of developing creative marketing approaches. Hard work, hands-on care, utmost reliability and discretion further ensure the highest standard of customized service that all her clients receive.

READ

MORE

LESS
Languages Spoken

English, French, Spanish

Interests

Design, Architecture, Wellness & Literature

Favorite Lyric

"No zipcode envy" by Lorde

Can't Live Without

Family, Friends, Humor & Generosity
READ

MORE

LESS
My Awards
Ranked Top 10% JBF Sotheby's 2022
Ranked Top 10% JBF Sotheby's 2021
Ranked Top 12% JBF Sotheby's 2020
Member of Top Producers' Club 2019
Member of Top Producers' Club 2018
My Specialties
International and Expatriate Clients
Residential & Investment Properties
Luxury Rentals
Testimonials (15)
Nathalie has been very dedicated to our search, quick and responsive. Bruno and Laetitia Pezy
Nathalie was extremely professional, caring and involved. It really felt like she was selling her own home. She was very detail oriented and gave us sound professional advice. Not only did Nathalie support our whole process but she also went above and beyond to ensure that we felt at ease. Our deal was particular since we moved overseas before our property was sold. Even from far away, we felt we were in very good hands. We will definitely recommend Nathalie's services to anyone we know. Thank you so much Nathalie for your hard work, involvement and dedication! Laurent/Laurence Bensoussan
Ce sont des amis qui avaient trouvé leur magnifique maison avec Nathalie qui nous l'ont chaudement recommandée quand ils ont su que nous avions des difficultés à trouver un logement qui nous plaisait et qui correspondait à notre budget. Nous avons alors entamé avec elle notre recherche de résidence dans les environs de l'école de la FASNY et nous avons été immédiatement conquis par le professionnalisme de Nathalie. Très attentive à nos besoins, Nathalie a particulièrement su cibler efficacement les attentes de notre famille et nous proposer des visites de qualité. Nous avons particulièrement apprécié sa connaissance fine du marché et de la région, sa grande réactivité pour organiser des visites de maisons, son savoir-faire lors des négociations de contrats et surtout sa disponibilité. Son bilinguisme et sa grande connaissance des attentes immobilières des Français sont un incroyable atout pour tout Français désireux de s'installer avec sa famille à New York. Aujourd'hui, nous sommes très heureux dans la maison que Nathalie a su nous trouver et c'est très chaleureusement que nous la recommandons à tous ceux désirant s'installer sereinement dans le Westchester! CC and GC, Mamaroneck
Working with Nathalie on the other side was fantastic. For a long time, I was a service provider myself (bond salesman). I would jump through hoops for my clients all the time. But when it was my turn to be the client, I often got frustrated by a general lack of commitment and enthusiasm. Nathalie is the opposite! She has been very professional and super efficient and has done a great job getting every detail finalized, all with poise. Great service indeed! GF, Scarsdale
In all of the house-hunting projects I have had to undergo over the years (and there have been many!), never have I encountered someone so absolutely professional, calm and dedicated to helping her clients without ever being pushy or commission-hungry. Nathalie worked way beyond the call of duty, shrugging off a 12-hour time difference with us in Bangkok. And where others before had said You will never find x y and z she calmly got on with the job and confidently delivered. Thus, I feel compelled to share what a joy, relief and comfort it was to experience the stressful job of finding a new home on the other side of the world with her. For others like me, it makes the whole process adventurous rather than a daunting chore. CBG and VG, Larchmont
I have finally relocated and moved into my new house in Scarsdale about a week ago. I would like to use this opportunity to provide you with feedback on Nathalie Clark, who has been my real estate agent for the entire process. Overall, I cannot find nice enough words to describe the fantastic assistance and service that I have received from Nathalie. Not only is she a fine real estate expert but she is also exceptional in client service. She has gone beyond all expectations to meet my needs and ensured that we got a great deal in the search. Nathalie is very good at reading her clients and adapting her style and process to them. JFB and CB, Scarsdale
With a young and growing family my wife and I decided to move from Manhattan to the suburbs. We were connected to Nathalie through her website. I was immediately intrigued with her background in finance, real estate, and personal experience relocating her family from Manhattan to Westchester County. On paper it seemed like a perfect fit for us. Upon meeting Nathalie, we quickly knew that we made the right decision. She is professional, personable, and very knowledgeable in regards to Westchester towns and neighborhoods. She made us comfortable right from the start and tailored the showings around our specific needs and challenging schedule. Overall it was a great experience and we would highly recommend Nathalie. JTS and LS, Mamaroneck and Pelham
Nathalie Clark helped us find our home in Larchmont last year when we relocated from Asia. We were still living in Hong-Kong during our search and we found ourselves very lucky to work with someone as reliable and trustworthy as Nathalie. From the first phone call, we knew that we could trust her. Nathalie was always receptive to our questions, comments and concerns and the houses she showed us were perfectly in line with our criteria. Good friends had warmly recommended Nathalie to us and we would undoubtedly recommend her as warmly to any of our friends. MGP and JP, Larchmont
Nathalie Clark is a real pro! When it comes to selling or renting a house, your choice of real estate agent plays a key role. We interviewed several contenders before deciding on Nathalie. From the first moment, we felt very confident and comfortable with her direct but thoughtful approach. She priced our house perfectly and our home rented in 48 hours! Nathalie's advice was always excellent and it was a real pleasure to work with her. We highly recommend her and continue to use her services! MN and GN, Mamaroneck
After 5 years renting in downtown Manhattan, our family felt it was time for a change. Nothing had prepared us for a difficult and competitive sellers' market though, and working with Nathalie proved to be a godsend. She went above and beyond call of duty, being available 24/7 for our questions and concerns, advising us on the best course of action and when we were ready to close, recommending competent and trustworthy professionals. She spared no efforts to accommodate our often difficult schedule, patiently listened to our requirements, and made suggestions that truly matched our wishes. On top of that Nathalie has an incredible eye for home remodeling and a genuine interest in the people she's working with. We are truly grateful for her help in finding our dream house and cannot recommend her warmly enough. LL and EL, Larchmont
Nathalie has tremendous empathy and dedication; she understood immediately our uncommon requirements. Nathalie was respectful of our time. She called us one day telling us she had found our home and we bought that home the same day. Being a French family and buying for the first time in the US, we were thankful to discuss everything in our native language. Nathalie answered all the various questions around our project, from understanding the market, school systems, taxes, permits, mortgages, etc. We could not find a subject she could not help us with. She also shared her network of reliable experts and contractors when needed, even years after the closing. She came highly recommended and we will definitely pass the same recommendation around. DC and HC, New Rochelle
Nathalie helped us in the sale of our home last summer. Her professionalism and organizational skills, without mentioning her attention to details, are all remarkable. Nathalie has not only proven her qualifications as an accomplished real state agent through her thorough work but she also kept us well informed throughout the entire process avoiding any sort of setback. We highly recommend Nathalie's services on both the rental and sale of your current or future home. She is The Agent you want to call! GN & AN, Scarsdale
Nathalie recently helped us with two real estate transactions, one purchase and one rental. We were extremely happy about the whole experience. The purchase transaction was a long and complicated process with a lot of back and forth. Nathalie stayed patient and informative the whole way through and regularly updated us with different options. She was very responsive to all our questions and worked through the issues that came up. The rental experience was completely different: quick and easy. She handled all the details and within one week of listing we had signed a contract; the whole process was painless. Nathalie is on top of everything from start to finish. She is a very available and knowledgeable and she gives honest and helpful advice. We find Nathalie to be a delightful blend of professionalism and gentleness. She is an outstanding agent; we highly recommend her. CB and OB, Mamaroneck
We could not have wished for a better broker. What strikes you when you first meet Nathalie is her professional yet friendly manner. Nathalie has superb people skills, which enable her to understand her clients well and get an accurate picture of what they are looking for. Working with Nathalie was also a pleasure because we felt that she was fully engaged and never afraid to test all of our assumptions. She offered her advice respectfully but honestly and her suggestions were always pointed and often creative. From start to finish, Nathalie effectively managed the process and its inevitable setbacks, always keeping our focus on the end goal. We are delighted with our new home and neighborhood and would recommend Nathalie wholeheartedly! SS and RS, Scarsdale
Working with Nathalie has been a real pleasure, everything is transparent and she is very pro-active, sending every new listing as soon as she receives them. Nathalie never hesitates to go on site to visit the house and take additional pictures. When I felt I had the perfect house, she also helped me build a competitive file so that I was well positioned to make my offer. The big plus: while being extremely efficient, I really enjoyed working with Nathalie, as she is a really nice person. We now love our house and I have to say it is even nicer than expected! CD and GN, New Rochelle
Nathalie Clark in the News
Yes, I would like more information from Sotheby's International Realty. Please use and/or share my information with a Sotheby's International Realty agent to contact me about my real estate needs.
By clicking Send Message, I agree a Sotheby's International Realty Agent may contact me by phone or text message including by automated means about real estate services, and that I can access real estate services without providing my phone number. I acknowledge that I have read and agree to the Terms of Use and Privacy Policy