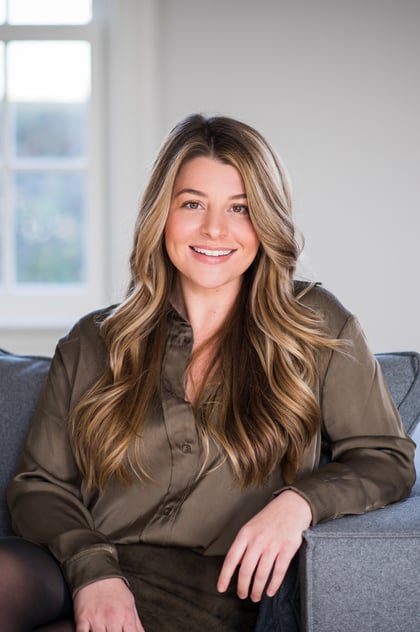 Rebecca Daniele
Licensed Real Estate Salesperson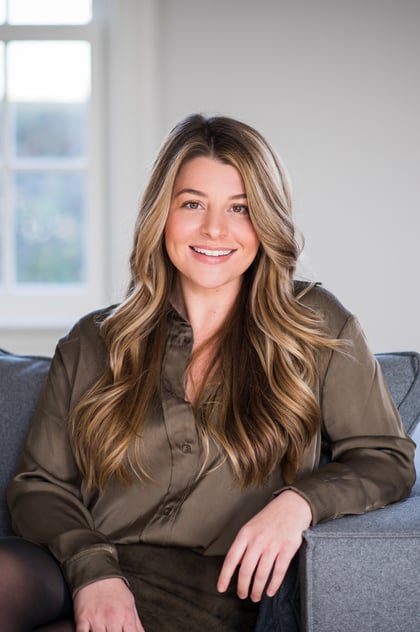 Larchmont
1910 Palmer Avenue
Larchmont, NY 10538
Rebecca offers an insiders perspective of the town she deeply knows and loves, providing her clients with a first-hand perspective on all things Larchmont and the beautiful areas which surround it.
Rebecca's professional experience focused in Business and Marketing, where she served fortune 500 brands from industries which span travel, lifestyle, technology, beauty, spirits and more. Leveraging her experience with digital, print and social media Marketing, Rebecca is well equipped to understand the positioning and exposure your home needs, to get the attention it deserves.
In addition to her technical execution, Rebecca has a deep appreciation and passion for all things 'home'. She is skilled in identifying the most valuable components your home needs to get top dollar in your market. Whether it be staging for impressionable buyers or thoughtfully executing photography, Rebecca orchestrates a meticulous launch providing the digital experience required to connect with today's buyers.
Rebecca cares deeply about the client experience she provides. Listening closely to client needs and goals, she offers complete accessibility, support and guidance throughout the process. Knowing firmly that partnership is paramount in achieving optimal results.
Sotheby's is the vanguard of Marketing prestige property. Contact Rebecca for the excellence and experience that is Sotheby's International Realty.
READ

MORE

LESS
Interests

Skiing, Animal Rescue, Horse Back Riding, Kayaking, Traveling
READ

MORE

LESS
Agent Designations
Licensed Real Estate Salesperson
Testimonials (8)
Rebecca is amazing! My husband and I, along with our dog, were looking for a one-bedroom apartment, within our budget, that also accepts dogs for the longest time. It was not until we worked with Rebecca that we actually found something we love and now cherish! Rebecca provided us with different styles of housing that were all within our budget and accepted dogs. She was flexible with her timing and was easily reachable when we had any questions. We look forward to working with her in the future when we start looking for houses! We strongly recommend working with Rebecca if you want someone who is hard-working, relatable, and kind! Kayla Glaser & Brandon Allen
Rebecca was an exceptional person to work with. In addition to having a great eye on how to use a space or how to make improvements to realize more value from a prospective property, Rebecca has a great business sense on how to deal with people and situations. For example, during our closing, Rebecca offered a winning opinion on how to handle a property line issue that was counter to what I assumed was best, saving us the time and expense that I thought was needed to close on our purchase. I highly recommend Rebecca. Mark Liebert
We were so happy, Rebecca was very professional and on top of everything right from the start. She jumped right in and explained everything to us. She made the process seamless, she was readily available, and kept us all included(there were two others included) in the process from start to closing. Never felt like I had to question what was next, she kept us in each step letting us know what was needed before it happened. No last-minute running around(love that). I can't say enough good things about her, she offered her opinions as to what we may do to improve a smooth process (but did not push). Very respectful of our time, we felt she did everything possible from meeting us and showing what you had to offer and making it possible to streamline an easy process, and keeping the stress at bay. We would highly recommend her to our friends and family. Kelly Metz
Rebecca Daniele was my agent in my recent property search. In over 15 years of having agents when looking for rental properties in five countries, I have never had such a positive experience as the one I had working with Rebecca. It was a joy to work with Rebecca – she is very talented in her job, devoted, caring and kind, thoroughly professional and knowledgeable, patient and readily available to answer any questions. I felt she was always looking out for my best interests! Since I had very specific parameters in mind, my property search was complex; Rebecca invested a great deal in the search and it was evident that her ultimate goal was to find me a place where I would truly be happy to live- and she succeeded in doing so. I feel lucky to have had Rebecca as my agent, and I cannot recommend her enough. Hila Katz
Rebecca Daniele was my agent in my recent property search. In over 15 years of having agents when looking for rental properties in five countries, I have never had such a positive experience as the one I had working with Rebecca. It was a joy to work with Rebecca – she is very talented in her job, devoted, caring and kind, thoroughly professional and knowledgeable, patient and readily available to answer any questions. I felt she was always looking out for my best interests! Since I had very specific parameters in mind, my property search was complex; Rebecca invested a great deal in the search and it was evident that her ultimate goal was to find me a place where I would truly be happy to live- and she succeeded in doing so. I feel lucky to have had Rebecca as my agent, and I cannot recommend her enough. Hila Katz
We are a small family of three and thanks to Rebecca are now the owners of our dream house. Rebecca is a professional in every aspect of the real estate business and we highly recommend her services. After the covid, we were asked to return to the offices and had to find a house within a month or so. Which we did and Rebecca was extremely helpful in that. She also introduced us to the area, shared useful links/websites/sources so we could settle in as smoothly as possible. Very grateful for all her help! Svetlana D., Alex L
Rebecca helped my husband and I find our new home. Rebecca is such a beautiful and hands on person who is very dedicated to her job and she is great at what she does. I would highly recommend her to anyone who is looking for their new home. Yolonda Martinez
Rebecca Daniele was a pleasure to work with. She was knowledgeable, respectful, professional, and sensitive to our needs as a family. Susan D Agostino