Sue Doyle
Real Estate Broker
Sue has been a resident of Litchfield for over 50 years and has practiced selling real estate in the Northwest corner of Connecticut for over 40 years, 29 with her own brokerage firm, Sue Doyle Country Properties.

Sue has always been in the top 90% for listings and sales in the Litchfield area and has been recognized for several years by CT Magazine as a five star real estate professional for delivering an exceptional level of client service.

Sue was the first woman to serve on the Litchfield Borough Town Council and was a past director at Litchfield Bancorp...
Sue has been a resident of Litchfield for over 50 years and has practiced selling real estate in the Northwest corner of Connecticut for over 40 years, 29 with her own brokerage firm, Sue Doyle Country Properties.

Sue has always been in the top 90% for listings and sales in the Litchfield area and has been recognized for several years by CT Magazine as a five star real estate professional for delivering an exceptional level of client service.

Sue was the first woman to serve on the Litchfield Borough Town Council and was a past director at Litchfield Bancorp. She has also continually served on various boards for the Litchfield County Board of Realtors and has earned her GRI and CRS designations. Locally she is involved in many activities and groups.

A few testimonials from happy clients:

"We were first time home buyers who had engaged many agents before Sue, and no one was as candid, knowledgeable, and helpful as she has been. She has educated us on every house. Sue pointed out what was well built, what was lacking, what we should take into consideration. She was constantly available to schedule viewings and answer questions. Sue has continued to guide our home ownership by providing much needed advice after the purchase. Sue is the kind of agent every buyer hopes to find, and will return to for every real estate need" Natasa Lekic

"When we bought our house in Litchfield ten years ago, Sue Doyle actually represented the seller. She impressed us so much that when we listed our house for sale we knew exactly who to call. Sue is everything you want in a realtor. Her integrity, dedication, knowledge of the area, and experience are exceptional. She puts hers client's needs first and strives to meet them through the invariably stressful process of buying or selling a home. We cannot speak highly enough about Sue Doyle and can say with confidence, she's the best!" Ken & Patty Cupp

Sue has been a resident of Litchfield for over 50 years and has practiced selling real estate in the Northwest corner of Connecticut for over 40 years, 29 with her own brokerage firm, Sue Doyle Country Properties.

Sue has always been in the top 90% for listings and sales in the Litchfield area and has been recognized for several years by CT Magazine as a five star real estate professional for delivering an exceptional level of client service.

Sue was the first woman to serve on the Litchfield Borough Town Council and was a past director at Litchfield Bancorp. She has also continually served on various boards for the Litchfield County Board of Realtors and has earned her GRI and CRS designations. Locally she is involved in many activities and groups.

A few testimonials from happy clients:

"We were first time home buyers who had engaged many agents before Sue, and no one was as candid, knowledgeable, and helpful as she has been. She has educated us on every house. Sue pointed out what was well built, what was lacking, what we should take into consideration. She was constantly available to schedule viewings and answer questions. Sue has continued to guide our home ownership by providing much needed advice after the purchase. Sue is the kind of agent every buyer hopes to find, and will return to for every real estate need" Natasa Lekic

"When we bought our house in Litchfield ten years ago, Sue Doyle actually represented the seller. She impressed us so much that when we listed our house for sale we knew exactly who to call. Sue is everything you want in a realtor. Her integrity, dedication, knowledge of the area, and experience are exceptional. She puts hers client's needs first and strives to meet them through the invariably stressful process of buying or selling a home. We cannot speak highly enough about Sue Doyle and can say with confidence, she's the best!" Ken & Patty Cupp

Read Less
Read More
Read Less
My Listings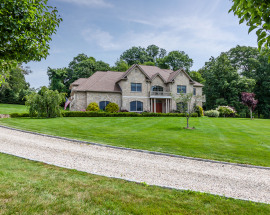 22 Carriage Lane
Litchfield, CT
$1,385,000
4

Beds

3/2

Baths

4,917

Sqft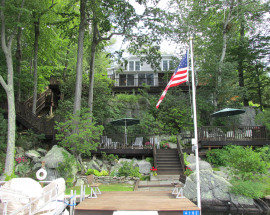 418 East Wakefield Boulevard
Winchester, CT
$849,900
6

Beds

3

Baths

3,020

Sqft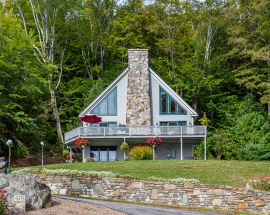 405 West Wakefield Boulevard
Winchester, CT
$699,000
2

Beds

2/1

Baths

2,074

Sqft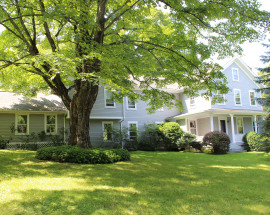 102 Marsh Road
Litchfield, CT
$648,500
3

Beds

3/1

Baths

3,869

Sqft
Additional Communities
Click to view listings available
+
-