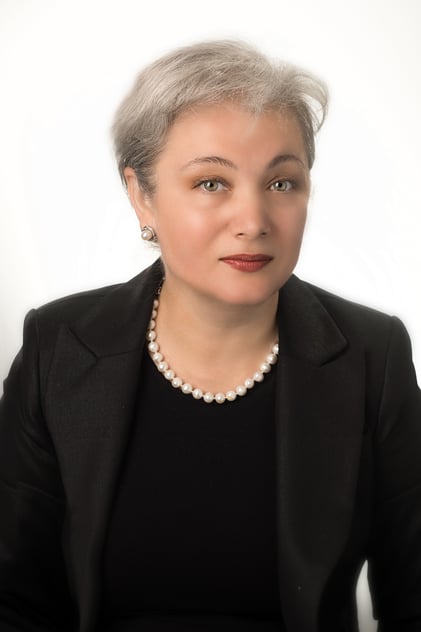 Victoria Tashash
Licensed Real Estate Salesperson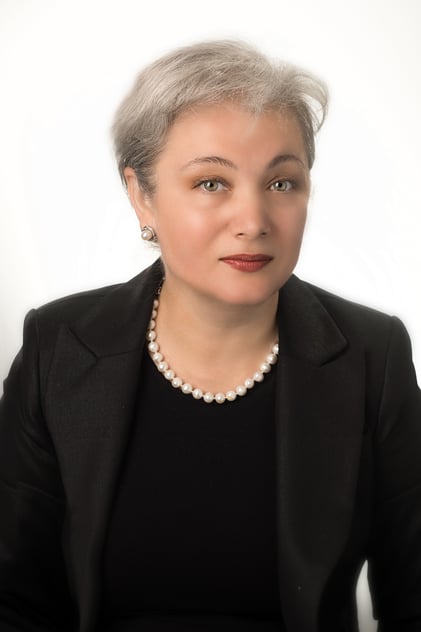 Westport
199 Post Road East
Westport, CT 06880
Victoria has been a consistent multi-million-dollar producer and top selling agent for years, and she received a Letter of Recognition for "market knowledge and impeccable customer service" from her company's President/CEO.
Also, Victoria is an award-winning realtor who had her picture published in newspaper Greenwich Time in recognition of being among 8% of the best realtors nationally within her company.
Being a local resident for about 30 years as well as an experienced investor with 6 rental properties in Norwalk, Stamford and Greenwich, Victoria has a profound knowledge in real estate investing. She has been helping many investors with professional advice as well as finding contractors/builders.
Victoria has an expert knowledge of Stamford, Norwalk, Westport real estate markets as well as the markets of surrounding towns including upstate CT area. Also, Victoria is a member of Greenwich Association of Realtors which helps her follow up on the most recent developments of a unique Greenwich market to make sure she could give her clients the best advice. Not all Victoria's Greenwich sales are included in her profile since Greenwich has a separate multiple listing website.
Victoria has two Master's Degrees in Education (teaching English) including one of the best 10 universities in North America - McGill University (Dean's List, prestigious scholarship).
Before Victoria became a real estate agent, she was the owner of a successful language company, worked as a University Professor as well as translator and interpreter on all levels including the United Nations where she participated in translating the speech of 40th President of the United States Ronald Reagan.
Since Victoria studied the English language (as well as psychology) on a professional level, she mastered the art of writing and making a strong point, which is vital for price negotiations.
Please read testimonials from Victoria's clients and contact her if you have any questions or need help. If you do, you will have a very protective realtor who will negotiate the best price for you, do a thorough research and in-depth market analysis, always answer your phone calls, text messages and emails momentarily and treat you like family.
REAL ESTATE AWARDS
- Chairman's Club Award / 8% Nationally
- Multi-million-dollar producer award
- Multiple Winner of Top Selling Realtor Awards
- Multiple Winner of Top Listing Realtor Awards
- Letter of Recognition for market knowledge and impeccable customer service from the President/CEO of her company
- Multiple Winner of Excellence in Customer Service Awards
EDUCATION
- Graduate of "Ignite" real estate training
- Certified as Homeownership Professional with a profound training in mortgage, insurance and settlement services
- Graduate of "Starmakers" Real Estate training (Floyd Wickman)
- Graduate of "Foundations" Real Estate training
- Graduate of "Traditions" Real Estate training
- MA in Education (teaching English), Dean's List, Scholarship, McGill University, Montreal
- United Nations Training
- MA in Education (teaching English), Linguistic University, Europe
EXPERIENCE & QUALIFICATIONS
- Deep market knowledge
- Local Resident for about 30 years
- Extensive experience in working with people from all over the world
- Experience in working with investors
- Strong negotiating and writing skills
- Strong analytical and research skills
- Attention to detail
- In-depth knowledge of psychology on professional level
- Proven record of being customer-oriented
READ

MORE

LESS
Testimonials (15)
Victoria is the best! Irina S. Yugay Trust
I've used Victoria and I have had quite a few family members use her as well . We are all very happy with her. Ruth Valenzano
Excellent attention and a lot of help from Victoria, thank you very much for everything Diana Segovia
Victoria was awesome, she was on top of things from start to finish. Irina S. Yugay Trust
Dear Victoria, it was a pleasure working with you. I wanted to take a minute and thank you for all your guidance and support throughout the process of finding the perfect home. I also want to thank you for being patient and flexible, you showed us every possible option available. You are very professional, knowledgeable and dedicated. You will definitely be the first person I would think of if anyone asks me if I know a realtor. Erika L.
Thank you so much for such a lovely couple and such a great job! It was truly a pleasure to both work with you and to meet you. Judy M. real estate agent
Victoria, thank you so much for everything you've done. This was an utterly seamless process, and it couldn't have been done without you. We're thrilled with the house and location, and look forward to settling in there. We're also looking forward to seeing you when we move up! Katy H.
Thanks for being a realtor as well as an educator. Thank you for your devotion. I will keep in touch, and, if I need a realtor again, I cannot imagine anybody better than you. Clark M.
Victoria, we have so many reasons to thank you… For finding us great investment properties and helping us with our retirement dream. For coming out to meet us on weekends in awful weather. For making the process of buying so easy. But most of all for being a lovely person. It is a pleasure to work with you. Melanie H.
We've been working with Victoria for a year before we found the right home. She has always been patient, friendly and very professional. Victoria did a wonderful job negotiating the price for our home, which was considerably reduced although it had been on the market for just few days. We will certainly call Victoria if one day we decide to sell this house and buy a new one. Caitlyn C. & Josh S.
My husband and I recently worked with Victoria Tashash to purchase a home in Stamford.  I have known Victoria for many years and prior to this purchase, Victoria helped me sell my property and find a rental place.  I have always reached out to Victoria for any real estate needs because I trust her 110%.  Victoria has always had my best interests in mind.  She is honest and gives good advice and direction for navigating the real estate market.  Victoria is 'always on' and gets back to me immediately when I text, email or call her.  As an established agent, Victoria has great resources and connections to help with any aspect of home buying/selling/renting which I have benefitted from including contractors, inspectors and lawyers.  If she recommends anybody, I know they are good.  Victoria is also very tenacious and persistent in getting what is fair and right for her clients but does so with a smile and good humor, which is a great combination.  My husband and I love our new home but will miss communicating with Victoria on a regular basis.  I highly recommend her to everyone! Mike and Erin M.
Victoria is the best real estate agent in the country and she is very knowledgeable about the market in the Greenwich area. Victoria is a wonderful human being and I wish her best luck with her business. Ling J.
Victoria helped me buy my first house and 2 more houses which required negotiations and  competing. Also, Victoria sold one of my houses and I received a full price offer within just a couple of days or so. I highly recommend Victoria for anybody who needs to buy or sell their property. Michelle C
Dear Victoria, we enjoyed working with you on the deal we just completed. Transactions are always smoother when professionals are involved. This transaction was pleasurable, so we look forward to working with you in the future - whether you will sell one of our listings or we will sell one of yours. Chris C., real estate agent
Victoria Tashash is the best of the best! We are happy homeowners now and would recommend her blindly! She gets work done! Ana P. Lopez
Victoria Tashash

Licensed Real Estate Salesperson
Yes, I would like more information from Sotheby's International Realty. Please use and/or share my information with a Sotheby's International Realty agent to contact me about my real estate needs.
By clicking Send Message, I agree a Sotheby's International Realty Agent may contact me by phone or text message including by automated means about real estate services, and that I can access real estate services without providing my phone number. I acknowledge that I have read and agree to the Terms of Use and Privacy Policy