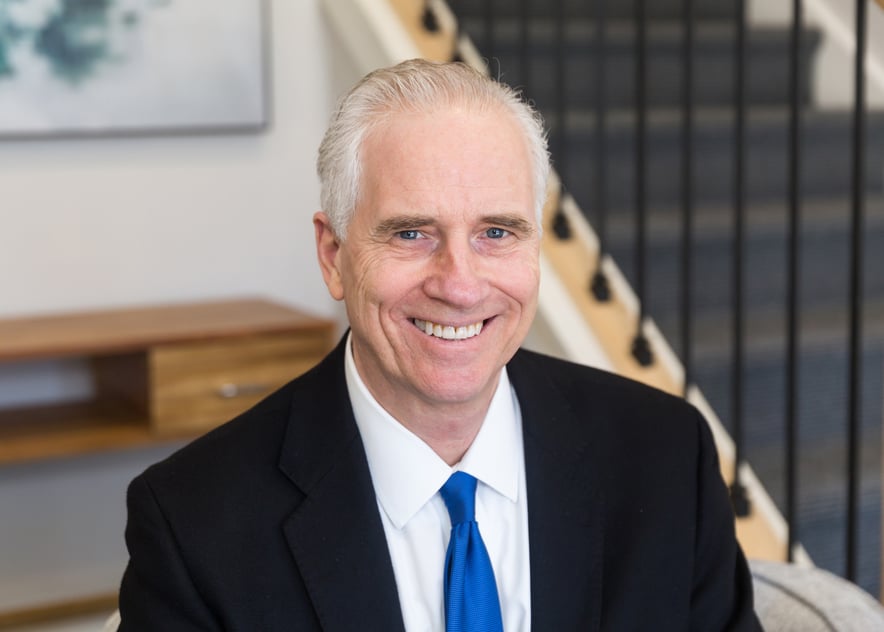 William Ayles
Licensed Real Estate Salesperson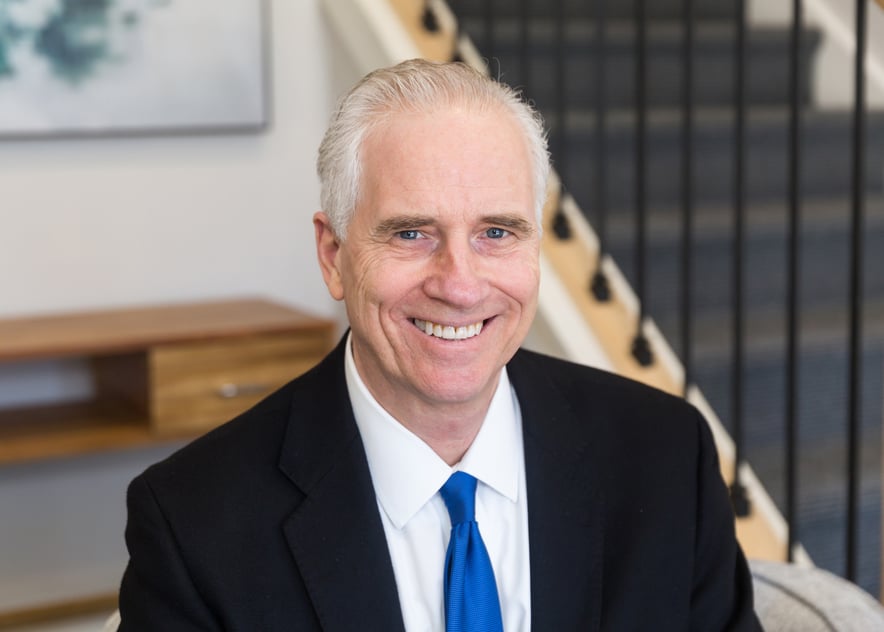 Education
Doctor of Divinity, 2008, American Institute of Holistic Theology
Master of Business Administration, 1981, University of Connecticut
Bachelor of Science with a major in Marketing, 1980, University of Connecticut
Professional Specialty
I have sold 80+ homes throughout Connecticut, from Ridgefield to Storrs, and from Greenwich to Old Saybrook.
Having sold homes in numerouos counties, I can speak of many towns, helping buyers to get more familiar with our wonderful state. Secondly, I have worked with every type of transaction in real estate.

Testimonies speak of my care for the clients and understanding of the market. I love of my job.
Experience
I spent many years in the corporate world in sales and marketing, traveling throughout the US, Europe, and Asia.
I started in real estate in 2012 and never looked back. I have experience in all types of listings and purchases.
Check out my clients who wrote about their experiences in my Testimonials. Your satisfaction is next!
Primary Areas Covered
Ridgefield, Redding, Wilton, Monroe, Trumbull, Fairfield, Easton, Stratford, Shelton, Weston, Newtown, Stamford, Oxford, Orange, Milford
Professional Association
National Association of Realtors
Connecticut Association of Realtors
Northern Fairfield County Board of Realtors
SMARTMLS
Connecticut Authors and Publishers Association
READ

MORE

LESS
Born In

Bridgeport, CT

Lives In

Monroe, CT

Favorite Movie

Patton

Passion

Spirituality

Interests

Writing & Publishing

Favorite Lyric

"Something" -- Beatles

Inspiration

Father & Mother

Can't Live Without

Ancient Writings
READ

MORE

LESS
Agent Designations
Licensed Real Estate Salesperson
My Specialties
My specialty is that I have sold homes all throughout Connecticut, and thus, can speak of many towns, helping buyers to get more familiar with our wonderful state. Secondly, I have worked with every type of transaction in real estate.
Testimonials (17)
My husband and I were over 2,000 miles away in New Mexico! He personally toured each house we were interested in and gave his extensive advice based on long standing experience and knowledge. We love our new home and could NOT thank Billy enough! My kids (4 & 2) now have their own rooms and happy. Thank you, Billy! Callie Greenwood
If I had my druthers, I would never work with an agent other than Bill Ayles ever again. Our transaction was beyond complicated - rife with issues and uncertainties - and Bill was the single consistent, reliable "constant" in an ever-shifting sea of variables. He took everything curve-ball as it came, provided superb advice, provided even more superb support and service, and was in our corner until the end. At no point did we feel pressured, swayed, or influenced. He allowed us to express ourselves, make our choice, and then helped us realize that choice into a home we can call our own. This purchase would not have been possible if we did not have Bill on our side. Any superlative does him an injustice. He gets my absolute highest recommendation. Albert Lisi
Bill Ayles is the most genuine and helpful realtor I've ever worked with. He helped identify, find, and close the perfect house for my family. Will hope to work with him again, and would definitely recommend him to anyone look around Ridgefield, CT. Logan Case
Folks:  Bill Ayles is the most patient and professional real estate agent I have ever dealt with. He went above and beyond the call of duty to assist my elderly sister with the sale of her condo in Torrington.  He spent a significant amount of time with my sister during a difficult time in her life and, despite a relatively low sales price and modest commission, was always available to provide support whenever necessary. He was directly responsible for negotiating a higher than expected final sales price.  I would recommend Bill Ayles without hesitation to anyone selling or buying real estate.  N. Aldrich
I can't say enough good about the company and its people.The readiness to address my wishes, the knowledge and care during this difficult time, the patience, dedication and competence of William Ayles inspired nothing but confidence. A year ago when I was totally without any lead, I called several agencies who didn't call me back. Then I found the card of an agent from my local office in a library book. I thought the company would think I was too small a client. The branch manager called me back and I found a path. Truly a great experience. Susan Harris
I could not be more thankful that we had Bill as our realtor. He was professional, thorough and considerate of our circumstances. I appreciated his communications about the market, keeping in touch with the environment and where we were in the process of getting ready to sell; helping with the many moving parts of preparing the house, then the steps in the sale process. His attention was just right at every step. He was always right on top of the timing, always available and keeping things on track. It really was a pleasure to have him working with us all along the journey – to the happy conclusion of a great sale. We are so lucky and thankful! Cynthia Rigby
Mr. Ayles feels like he is a part of the family! You can truly tell that his heart is into helping his customers as much as possible! Thank you for being a part of our lives Bill! Professional, and honest! Aaron Ambs
This was the first time I've sold a home and I'm so grateful for Bill's explanation of the process, his strategy for selling the house, and advice. He helped so much during the process and went above & beyond. He is fantastic! Katherine Recor
5 stars is not enough for William Ayles. He was patient, knowledgeable and took care of everything. He made sure that documents were filed, realtors were met, city inspectors were called. We were on a very tight deadline and William made sure it was met. We can not praise him enough. Through this whole process ,we not only had the best realtor but now have a really great friend! Leslie Marchese and James Marchese , Buyer
Everything went great. Professional, always available, good guidance and advice. I'm very thankful for Bill's understanding of my hopes and his constant focus on finding something to fit what I wanted. Feeling so lucky that he saw the perfect condo immediately and it all fell into place so well. Great!! Cynthia Rigby
Bill has been so thorough in keeping us updated, following up with our needs, giving good advice in many areas. His kind understanding and professionalism have been a pleasure and has made a difficult situation easier to get through. And I look forward to working with him again in the future. Ronald Rigby
It was pleasure dealing with both you and David Everson. You seem to work well as a team. Bill did exactly what he said and kept me informed every step of the way and was extremely professional.  Hopefully we'll have the pleasure of working together again.  C. Pierce
I just wanted to send you a message to thank you for everything you did for us again ... I'm at work listening to peoples' frustration in their home buying experience. I couldn't help but think of how enjoyable our time was. Thank you for your honesty and help with getting the best deals with inspection and closing. AJ
Bill made our first home search enjoyable, educational and successful. While many agents are notably pushy, profit driven and uncharismatic, Bill comes thru like a shining star. From the beginning, he was a critical aid in our decision process- from explaining practices to exposing property weaknesses. His professional experience and customer service skills made us comfortable making offers that were without emotion and in line with his comparable analyses. When my wife and I fell in love with a newly listed house, Bill struck a home run- swiftly negotiating 7% off our closing price. Simply put, Bill is a hero to us- a real estate rockstar who helped us get to where we want to be. What more can a first time home owner ask for? JM
Bill Ayles was Beyond professional. He was a delight to work with. Whether it was intervening on our behalf with financial institutions, showing the property to potential tenants or assisting with tradespeople, Bill saved our bacon many times as we worked to put this deal together from New York, Chicago and Sarasota. Always prompt, courteous and effective, I highly recommend him. L. Mills
My realtor, Bill Ayles, exceeded my expectations! He sold my house in 8 weeks, which is fast in the current market; and he sold it for a price that also exceeded my expectations! Not only did he keep me informed every step of the way, his pricing and marketing strategies were just perfect for my house and local market. I've already told all of my friends and co-workers how hard Bill worked to make this happen for me. I'd recommend him in a heartbeat! VB
My wife met Bill while attending an open house, far in advance of us actively being in the market to purchase a new home. My wife immediately liked his calm demeanor and willingness to show us houses every few weeks / months , even though we were just looking. Over the course of 6-9 months, Bill would contact us and let us know that there was a house that we might be interested in viewing. He would only show us houses that met our specifications, and took a very casual, soft sell approach with us. As our willingness to look at houses casually continued, Bill showed us a property in January of 2014 that we fell in love with and bought a few weeks later! This house was perfect for our family, within our price range, and in the perfect location! He kept in contact with us over a long period of time, and showed us he was great to work with. His approach with us paid off - as we not only bought our new house with him, but also sold our prior house in 1-day with Bill! I have worked with a few real estate agents over the years, and none have exhibited the relaxed noncommittal approach, while also showing a commitment at the same time. Most importantly, he researches the properties and will only show what is a close fit to your specifications. I would highly recommend working with Bill Ayles if you are looking to buy or sell a home. JS
William Ayles in the News
New York Post
Norah Jones house hunts in Connecticut, touring $4.95M architectural gem…
Yes, I would like more information from Sotheby's International Realty. Please use and/or share my information with a Sotheby's International Realty agent to contact me about my real estate needs.
By clicking Send Message, I agree a Sotheby's International Realty Agent may contact me by phone or text message including by automated means about real estate services, and that I can access real estate services without providing my phone number. I acknowledge that I have read and agree to the Terms of Use and Privacy Policy