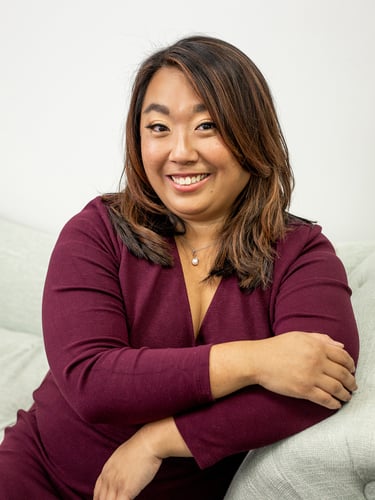 Molly Bruno
Assistant Manager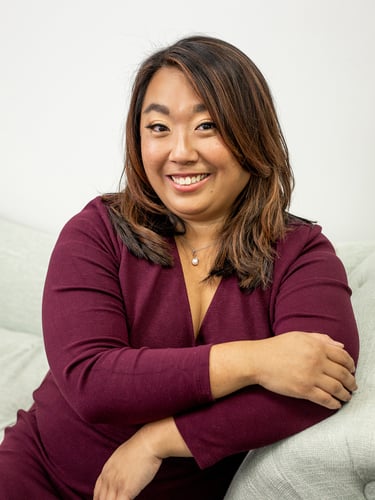 Old Lyme
103 Halls Road
P.O. Box 489
Old Lyme, CT 06371
Niantic
24 Pennsylvania Ave
Niantic, CT 06357
Molly Bruno is a community driven real estate professional, with experience in both residential and commercial real estate sales.
In 2023, she became Assistant Manager at William Pitt Sotheby's International Realty, in the shorelines offices Mystic, Niantic, and Old Lyme. Her mission is to serve and empower real estate professionals in their careers and investments through innovative solutions and state of the art marketing.
With over twenty years of experience in both e-commerce and brick and mortar retail, digital and print marketing, Molly has knowledge to bridge the gap between tradition and technology. She approaches investing in real estate with an entrepreneurial philosophy.
Molly is passionate about inclusive business communities and making Connecticut a better place to live, work and play. She is 2023 President-elect of Eastern Connecticut Association of Realtors and founding member of the Women's Council of Realtors Eastern CT.
Molly loves the Connecticut and Rhode Island shoreline for the beautiful beaches and hiking trails. When she's not in "work mode", you can find her kayaking, swimming, or enjoying local music.
READ

MORE

LESS
Passion

community building

Interests

the ocean, reading, dance, music

Can't Live Without

popcorn
READ

MORE

LESS
My Awards
2018, 2020 YPN of the Year - Eastern CT Association of Realtors
2020 Young Professional of the Year - Eastern CT Chamber of Commerce
Testimonials (21)
Molly made the process of selling my home so simple! She hired a wonderful photographer, provided helpful tips on how to stage my house, and was always available to answer questions. She went above and beyond during what could have been a very stressful process. I ran into last minute issues with the appraisal after I had already moved out of the state and she offered to meet with the inspectors in person since I was not able to. She really knows the area well and will go above and beyond for her clients! LaurieWilliamson
Molli is an extraordinary and exceptional agent. She helped us find and successfully close on our dream starter home. The home was everything we wanted and checked all the boxes. She helped us negotiate with the seller and close the deal just how we imagined. She is highly responsive and communicates well. She brings to the table lots of experience and local knowledge. There is no one better to choose when buying or selling a home than Molly in our opinion. She goes above and beyond and gives you 200% of her! Bradford401
It was a pleasure to work with Molly throughout my real estate search process. While looking for rentals to ultimately finding the home of my dreams, Molly was responsive, empathetic, logical, trustworthy, and consultative throughout the whole process. The greatest benefit to working with Molly is the connection to the communities she serves. Her connection was the ultimate reason that I found my home. In addition, Molly was incredibly supportive. I was starting a new season of life and having Molly as my realtor during this process provided a sense of security that I didn't realize I needed, particularly in a wild real estate market. zuser20161010101133133
I think Molly was the consummate professional. I would recommend her to anyone who asked me. She is responsive, smart, tenacious and extremely well informed. I was deeply impressed with her ability to skillfully price a fluctuating marketplace in different towns. She provided great customer service and friendliness as well as local recommendations. I also appreciated her modern use of technology, apps, and data. It was very up to date. Please use her, you won't regret it. zuser20200229172235365
My husband and I worked with Molly to sell my first home and buy our second home together. Molly was confident we could get more for our house than other realtors suggested, and not only did it sell in one weekend (with 10 offers all at or over asking price), but it appraised where it should as well. The process was smooth, with Molly navigating communication with our buyer's realtor, the seller of the home we purchased, as well as our lender and lawyer. She was very responsive via email and text whenever we had questions. Molly gladly showed us homes we were interested in in a timely manner, was enthusiastic and supportive of what we were looking for, and helped us sinch a great house at a good deal during a really competitive time. I previously knew Molly through the Chamber of Commerce of Eastern Connecticut, but this selling and buying process certainly helped us get to know each other better. I would highly recommend her to anyone selling or buying, and have already referred my sister to her. I trust her to do a great job! Kayla Hedman
As a first time homebuyer, I was a nervous wreck at the mere thought of purchasing a home after renting my entire adult life. Molly was always super quick to respond to my questions, and was a great listener when I would get nervous or anxious about the mortgage process. Throughout the entire process, she was always professional, and should I ever be in the market to buy or sell a home, she'll be the first person I call! Molly, thank you! We couldn't have done any of this without you!! mrs amy whitehouse
Molly is great! She is very knowledgeable about the area and was helpful with the whole process. She was always available to answer questions or show me yet another property. I would (and have!) recommend her to anyone looking for an agent. bluehivedesign
Working with molly is a breeze. She's attentive and quick to respond. Always on top of your needs, she makes you feel like you're her only client. She is an agent that cares about you and takes you through a process that can sometimes be stressful and long with patience and grace, all the while working for you! 5 stars. zuser20140611071413146
Molly is awesome to work with. She was very patient with the house searching process and worked tirelessly to find the types of homes we were interested in. There were times a house would come on the market and she would have us in the home within an hour of it being listed to look at the house. She also helped us close on our house in less than 30 days. The sellers realtor who attended our closing said that she has never closed on a house this fast. Molly also helped us list and sell our house within 48 hours of listing the home! All of this is because Molly works tirelessly on your behalf to help close the deal. We will definitely use her again and refer her to any of our friends and family! user8280292
Business oriented and efficient. Follow through was spot on. She will work for you. Not only did she sell my home but handled the lease on it for two years before handling the sale. Georgia Demorest
Five months ago I reached out to Molly as my significant other and I were in the very beginning stages of searching for our dream home. Within minutes Molly responded to my message and that evening we were on our first Zoom call to begin the process. She walked us through each step of the process without overwhelming us, providing us with resources and names of potential mortgage lenders/advisors. A few days later we were walking through our first house viewing. She quickly noted everything we liked and disliked about that home and provided us with a list of potential others based on what she observed. Over the course of two weeks or so, she allocated specific days to viewings for us. We felt like a priority. If we had another house to add to the tour, she immediately reached out to the other agent to see if we could see it. Molly informed us she would be on vacation for a few days while we were on our house search and provided us with the name/number of another realtor she would highly recommend. However, she was still available to discuss items as needed. Over the course of a month, we found our forever home. We visited it in the morning, went to lunch, and decided we wanted to see it again to confirm before we put down a deposit. Within minutes she made it happen! The entire purchasing process went smoothly. She was quick with her responses. She advocated for us during the bidding and inspection remedy process. She was determined to make us happy. Within 3 months we had closed and moved into our forever home. We cannot thank her enough for everything she did for us, especially during this Covid-19 pandemic that has impacted all of us. She was respectful, punctual, responsive, very knowledgable, and a true class act professional. We highly recommend her! saxkes04
Molly was very helpful and attentive. She knew what mattered most and steered us in the right direction when making decisions. Would definitely recommend. She tries to make it as easy and FUN as possible. Kyle Gregoire
She was very professonal, helpful and knowledgeable in the process of home buying this is my first home buying and it was easy with her help. I highly recommend her as a realtor when buying a house. She has all the resource for all of the question you may have or if not will help you find the answer to it. It was a good experience overall with her help. vicleodedios
Molly was knowledgeable about the local market and had excellent marketing skills (highlighting the best aspects of our little house). She helped us to negotiate (to our benefit) with a buyer, and she was an excellent communicator. We could not recommend her more highly. jeaninekelo
Molly Sold my house when lots of others didn't get it done. I appreciate all she did to make it easy for me to be an out of town seller. She'll work hard for you!. Thanks, Molly! zuser20160314130312293
Molly is an excellent agent to work with. She is familiar with all of the locations we discussed and is respectful of price range, ideal living style, apt/house, etc. She is very responsive and keeps track of progress so that when we meet for showings everything moves along smoothly. Her 'realtor eyes' caught certain things I wouldn't have even thought of asking/considering which helped someone like myself who is a rental search newbie. I definitely recommend Molly for your next real state venture. Katie Young
Molly Bruno did an excellent job helping us rent our starter home. She made the experience stress free, was knowledgeable and gave great recommendations. marie ahac
Molly is incredibly thorough, prompt, and responsive. I have worked with several realtors in the past and she outshines them all. She found properties for us to look at, handled all negotiations and always made us feel comfortable. She goes to extra lengths in order to find satisfaction for her clients. While many realtors glance at a property, make excuses and humor people with salseperson lingo, Molly is the complete opposite. She is there for you and your benefit, not afraid to investigate a property and be sure it is completely sound and meets acceptable standards and quality. I would highly recommend her to anyone looking to purchase, rent, or sell! She's a gem! zuser20140318180325020
Molly set up an online portal of relevant listings that fit the criteria of our search which was quite helpful. She was also very flexible in terms of availability to view a property. ekwuao
Molly was wonderful to work with! She was always available when we needed her and able to get us whatever information we requested. She addressed any concerns we had with professionalism and tact. I would definitely recommend Molly to friends! cara masullo
Molly was on top of the sale of our home since day one. Working with Molly we had 3 bids on our home in 12 days, and were able to finalize shortly after. Molly was personable, and did a great job with the photo shoot of our home. In a nutshell, Molly got done what she set out to do. Great job all around! user8321830