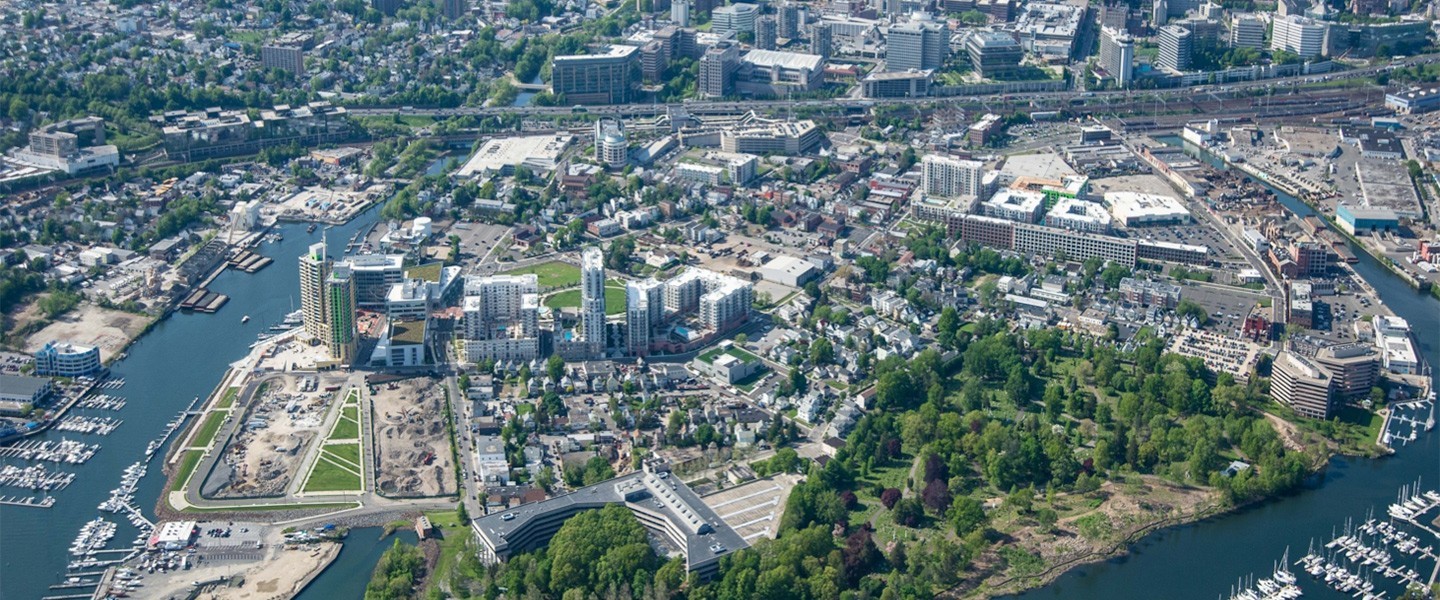 Stamford - Harbor Point Brokerage
Stamford - Harbor Point Brokerage
Stamford's Harbor Point section comprises the city's scenic and coastal South End area. A waterfront boardwalk along Long Island Sound, lush parks, numerous marinas and a vibrant business, retail and dining scene are at the heart of this redevelopment project, said to be one of the largest of its kind in the country. It is home to the state's first Fairway Market, located in the heart of Harbor Point.
Residents enjoy a short walk to the Stamford Transportation Center, where they can access rail service via Amtrak or Metro-North. Commuters enjoy the benefit of residing only 45 minutes from downtown Manhattan by express rail.
This dynamic, coastal community boasts an exceptional quality of life. It has long attracted artists and celebrities, outstanding athletes and corporate executives, who are drawn to the area's rich diversity, wealth of services, upscale living and waterfront beauty. Residents also enjoy the benefits of the city's world-class dining and shopping, variety of housing options, expansive beaches, yacht clubs and bustling harbors. An assortment of golf courses, tennis courts, hiking trails and horseback riding stables are all located within minutes of the city's downtown hub.
Stamford's public and private schools allow the city to boast one of the highest educated populations in the United States, and Stamford also enjoys the designation of having one of the lowest crime rates in the nation among cities with populations above 100,000.
Our team of experienced real estate agents specializes not only in the Harbor Point section, but all of Stamford's diverse neighborhoods as well as surrounding Fairfield County communities. Our local roots are deeply established here at William Pitt Sotheby's International Realty, as our firm was founded in Stamford more than six decades ago. The readers of Stamford Plus magazine named William Pitt Sotheby's International Realty "Best Residential Real Estate Company" every year from 2012 through 2015.
?>