$420,000

PRICE

Sold on 02/22/2021

50.92

Acres
Nice location across from Ellington Ridge Country Club. Great 50+ acres with potential for 10-15 lots. Conceptuals available. Two 50' access points off of Tripp Road. Wetlands across the rear and back right corner. Rest of the land is level and dry. Country living at it's best- yet close to shopping, medical facilities, gyms, highways. An area of luxury homes.
Mortgage Calculator
Your Estimated Payment
--
Monthly Payment
Down Payment
Required

--

Mortgage
Principal

--

Still Owing at the
End of Term

--
Location
for 00 Tripp Road, Ellington, CT
Schools
for 00 Tripp Road, Ellington, CT
Our community offers residents access to a number of fine private and public schools for all grade levels. Please read below for information on each of the schools in our area.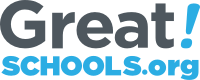 *UG = ungraded.
Detailed school information provided by GreatSchools.org © 2023. All rights reserved.
Public and private school information is provided by sources including GreatSchools.org and various MLS services including the One Key, SMARTMLS, NCMLS, DARMLS and Greenwich MLS, and is subject to the terms of use on those sites. William Pitt and Julia B. Fee Sotheby's International Realty believes the information provided by these sources to be accurate but will not be held responsible if any data as well as information such as school districts for listings is inaccurate.