$3,600,000

PRICE

Sold on 04/20/2021

2

Beds

1

Baths

10,518

Sqft

16.46

Acres

1880

Built
Castle Rock Own a piece of American history. This iconic stone castle is one of the most recognizable man-made landmarks of the Hudson Highlands. Set 620 feet above the Hudson River with panoramic views north and south and across the river to West Point, it's a breathtaking setting. Originally constructed in 1881 as a summer home for William H. Osborn, president of the Illinois Central Railroad, and not offered to the market for over 45 years, it's ready to be restored to its original glory. Built in the classic style of a picture-book castle, and constructed of rough-cut stone with red slate conical roofed towers and dormers, it's complemented with porches and verandas on each side of the building. The immediately recognized, irreplaceable fa ade and once-magnificent grounds are poised to create an estate of unparalleled proportions. With over 15 acres and adjacent to a 100-acre preserve of forever-protected woodlands with hiking trails, it offers year-round outdoor recreation less than an hour's drive to NYC.
READ

MORE

LESS
Listing Courtesy of Melissa Carlton of Houlihan Lawrence Inc.
Mortgage Calculator
Your Estimated Payment
--
Monthly Payment
Down Payment
Required

--

Mortgage
Principal

--

Still Owing at the
End of Term

--
Location
for 131-250 Old Stone Road, Garrison, NY
Schools
for 131-250 Old Stone Road, Garrison, NY
Our community offers residents access to a number of fine private and public schools for all grade levels. Please read below for information on each of the schools in our area.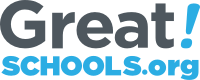 *UG = ungraded.
Detailed school information provided by GreatSchools.org © 2023. All rights reserved.
Public and private school information is provided by sources including GreatSchools.org and various MLS services including the One Key, SMARTMLS, NCMLS, DARMLS and Greenwich MLS, and is subject to the terms of use on those sites. William Pitt and Julia B. Fee Sotheby's International Realty believes the information provided by these sources to be accurate but will not be held responsible if any data as well as information such as school districts for listings is inaccurate.