$295,000

PRICE

Sold on 01/13/2021

4

Beds

2

Baths

1,152

Sqft

0.27

Acres

1990

Built
Looking for a nice Home on a quiet street? We have a 4 Bed 2 bath home in Walden that offers updated Kitchen and Baths, an Above Ground Pool and an Outdoor Hot tub. Owner has a good eye for decorating and all rooms in the house have great features like Wood floors, different paint color themes, unique light fixtures and so much more. Come heck this beauty out...
Listing Courtesy of David Field of Curasi Realty, Inc.
Mortgage Calculator
Your Estimated Payment
--
Monthly Payment
Down Payment
Required

--

Mortgage
Principal

--

Still Owing at the
End of Term

--
Location
for 34 Linden Drive, Walden, NY
Schools
for 34 Linden Drive, Walden, NY
Our community offers residents access to a number of fine private and public schools for all grade levels. Please read below for information on each of the schools in our area.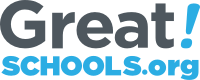 *UG = ungraded.
Detailed school information provided by GreatSchools.org © 2023. All rights reserved.
Public and private school information is provided by sources including GreatSchools.org and various MLS services including the One Key, SMARTMLS, NCMLS, DARMLS and Greenwich MLS, and is subject to the terms of use on those sites. William Pitt and Julia B. Fee Sotheby's International Realty believes the information provided by these sources to be accurate but will not be held responsible if any data as well as information such as school districts for listings is inaccurate.