$369,900

PRICE

Sold on 11/09/2020

3

Beds

3

Baths

2,822

Sqft

0.43

Acres

2006

Built
This three bedroom colonial boasts lots of room to spread out with over 2800 sqft. Great floor plan with hardwood floors and fireplace. Spacious kitchen, master bath with jacuzzi. Located in a sought-after neighborhood in Cornwall. Close to schools, shopping and dining. Sold as-is. Buyer to pay NYS Transfer Tax. Offers with financing must be accompanied by pre-qual letter; cash offers with proof of funds.
Listing Courtesy of Brian Smith of River Realty Services, Inc.
Mortgage Calculator
Your Estimated Payment
--
Monthly Payment
Down Payment
Required

--

Mortgage
Principal

--

Still Owing at the
End of Term

--
Location
for 565 Angola Road, Highland Mills, NY
Schools
for 565 Angola Road, Highland Mills, NY
Our community offers residents access to a number of fine private and public schools for all grade levels. Please read below for information on each of the schools in our area.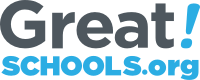 *UG = ungraded.
Detailed school information provided by GreatSchools.org © 2023. All rights reserved.
Public and private school information is provided by sources including GreatSchools.org and various MLS services including the One Key, SMARTMLS, NCMLS, DARMLS and Greenwich MLS, and is subject to the terms of use on those sites. William Pitt and Julia B. Fee Sotheby's International Realty believes the information provided by these sources to be accurate but will not be held responsible if any data as well as information such as school districts for listings is inaccurate.