$995,000

PRICE

Sold on 12/29/2020

4

Beds

4

Baths

3,737

Sqft

11

Acres

1930

Built
Important 1930's modernist house by architect William Lascaze. Commissioned by Wall St tycoon Alfred Loomis, it is found in nearly original condition including its fixtures. This important property comes to the market for the first time in many years. Sited on top of a mountain on 11 acres, this four bedroom four bath home makes the perfect weekend or year round residence. Located within gated Tuxedo Park and adjacent to stunning hiking trails that are exclusive for the residents of the Park. It does not get more private or peaceful than this sanctuary on top of a mountain. Interior photos will be made available upon request.
READ

MORE

LESS
Listing Courtesy of Sally Bruno of Tuxedo Hudson Realty Corp.
Mortgage Calculator
Your Estimated Payment
--
Monthly Payment
Down Payment
Required

--

Mortgage
Principal

--

Still Owing at the
End of Term

--
Location
for 80 Crows Nest Road, Tuxedo Park, NY
Schools
for 80 Crows Nest Road, Tuxedo Park, NY
Our community offers residents access to a number of fine private and public schools for all grade levels. Please read below for information on each of the schools in our area.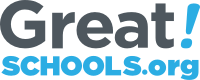 *UG = ungraded.
Detailed school information provided by GreatSchools.org © 2023. All rights reserved.
Public and private school information is provided by sources including GreatSchools.org and various MLS services including the One Key, SMARTMLS, NCMLS, DARMLS and Greenwich MLS, and is subject to the terms of use on those sites. William Pitt and Julia B. Fee Sotheby's International Realty believes the information provided by these sources to be accurate but will not be held responsible if any data as well as information such as school districts for listings is inaccurate.