$390,546

PRICE

Sold on 10/15/2021

2

Beds

2

Baths

1,250

Sqft

2018

Built

$223

Price/Sqft
Welcome to Moosup River Estates. A new 55 and over community of single family homes. Choose from 3 different models. Robin 1250 sq ft, Cardinal 1450 sq ft and the Eagle 1600 sq ft. All models are 2 bedroom, 2 full baths, open floor plans, generous closet space, air conditioning, deck, 2 car garage, 9 ft ceilings throughout, with crown moldings and chair rails in the kitchen/living room area. Waterfront lots available. Call today for a private showing.
Mortgage Calculator
Your Estimated Payment
--
Monthly Payment
Down Payment
Required

--

Mortgage
Principal

--

Still Owing at the
End of Term

--
Location
for 9 Alexandra Avenue, Plainfield, CT
Schools
for 9 Alexandra Avenue, Plainfield, CT
Our community offers residents access to a number of fine private and public schools for all grade levels. Please read below for information on each of the schools in our area.
Elementary School

Per Board of Education
Per Board of Ed

Middle School

Unspecified

High School

Plainfield High School
105 Putnam Road
Plainfield, CT 06332

Grades: 9-12
(860) 564-6417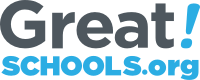 *UG = ungraded.
Detailed school information provided by GreatSchools.org © 2023. All rights reserved.
Public and private school information is provided by sources including GreatSchools.org and various MLS services including the One Key, SMARTMLS, NCMLS, DARMLS and Greenwich MLS, and is subject to the terms of use on those sites. William Pitt and Julia B. Fee Sotheby's International Realty believes the information provided by these sources to be accurate but will not be held responsible if any data as well as information such as school districts for listings is inaccurate.