While nearly every homeowner dreams at some point of doing a top-to-bottom, whole-house renovation, it's not always a practical choice. Between budget concerns and trying to find a convenient time to embark on a big, disruptive project, sometimes it's just not the way to go. That's where DIY home improvement plans come in. You can still elevate the look and feel of your home and reap a big impact from working on smaller, more manageable projects around the house.
Got a free weekend and some nice weather? Repaint a room or two in one of this year's favorite nature-inspired hues. Looking for a project to tackle over a vacation week? Swap out your old carpeting and upgrade to modern hardwoods. You can even spruce up your curb appeal in a few hours after work with some basic gardening savvy.
Just make sure you do some prep work before you roll up your sleeves and get to work: determine whether your desired project is something easy for a newbie to tackle, or if it requires a little more skill. (Stick to ideas that are doable without the help of professional tradespeople.) Also take into consideration the expected length of time the project should take to complete.
To help spark your inspiration, we're sharing a few of our favorite DIY home improvement projects, along with some expert tips on how best to tackle them.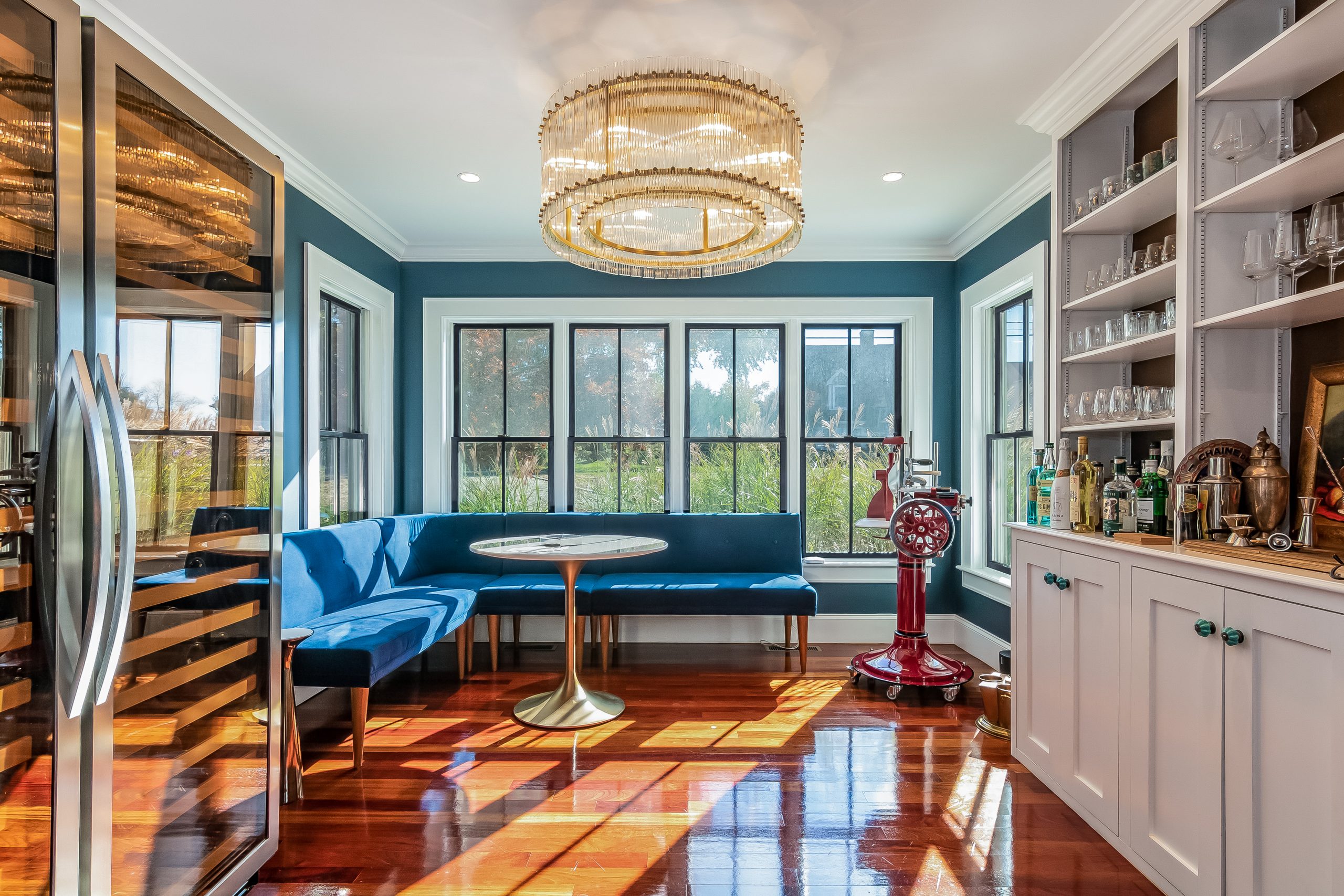 Upgrade a light fixture
Nothing says snooze like a boring, dated light fixture—and gorgeous lighting design is a fun and easy way to make a bold statement in any room. Light fixtures come in all shapes, sizes, and budgets, so they are also fun and low-stress to shop for; Just keep in mind the style, function, and size that will work best in your room.
It only takes a few steps to swap your existing fixture for a new one, according to Better Homes & Gardens:
Shut off power to the fixture
Remove the metal plate that covers the junction box
Unscrew the fixture from the wires and remove it from the ceiling
If your new fixture has a chain, measure to find the optimal chain length before hanging
Carefully rewire the new fixture to the existing wires and secure all wire inside the junction box
Secure the new fixture
Return power to the unit from your breaker box and make sure the new light works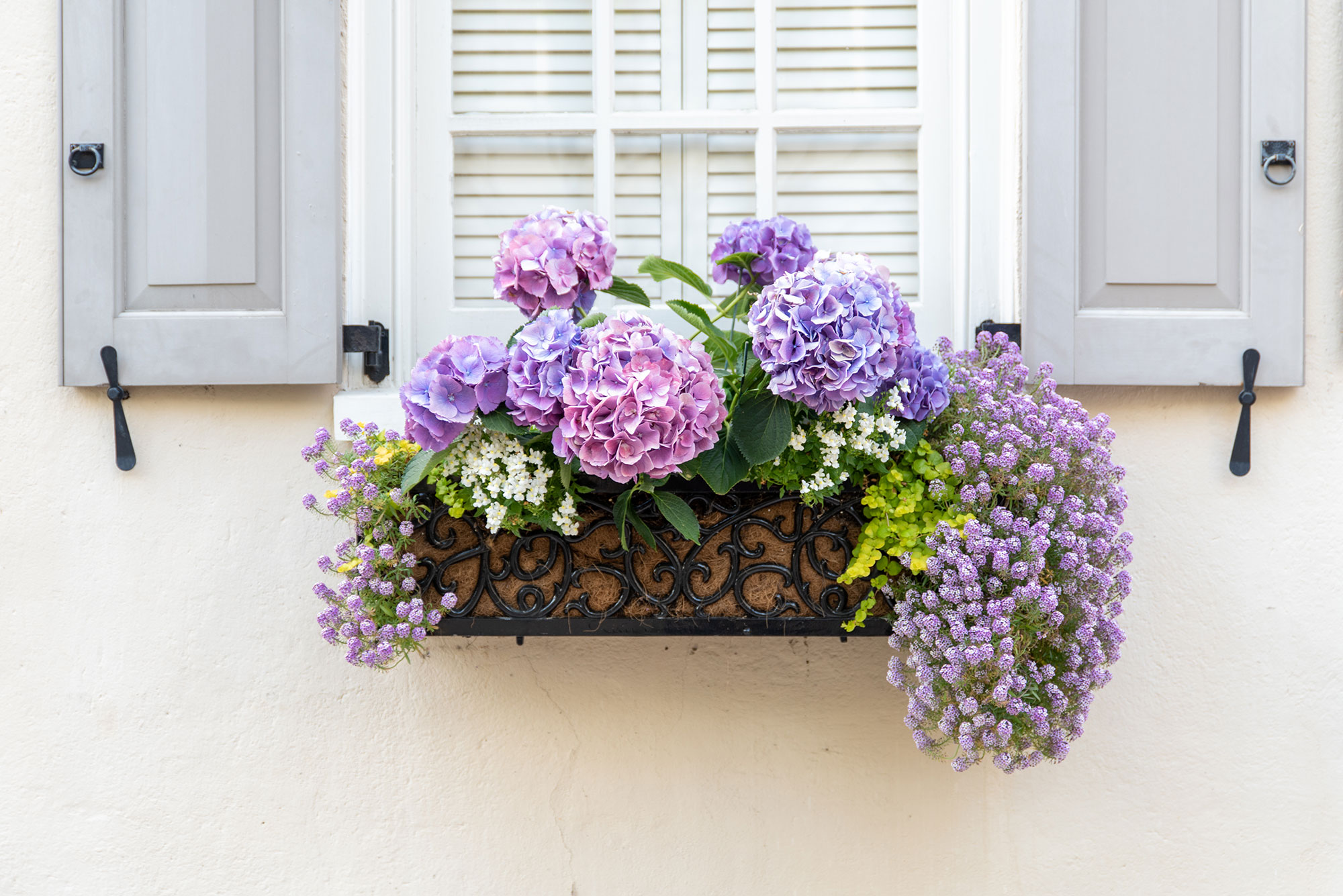 Add a window box for a pop of color and greenery
To pretty up a front entrance or add a touch of floral charm to a porch or deck area, window boxes are a sure-fire hit. Available in all kinds of styles and materials—everything from traditional or rustic wood to modern metallic, galvanized steel, practical resin, or even copper—it's easy to find a window box that complements the style of your home. (If your DIY skills are a little more advanced, you can even build your own window box with these simple steps from the pros at HGTV.) The steps you take to attach the window box to your home will vary depending on where you are placing the window box, and the exterior material of your home.
These tips from This Old House contractor Tom DaSilva will help:
Then, just fill the window box with lush greenery, herbs, or succulents and you've got instant curb appeal upgrade.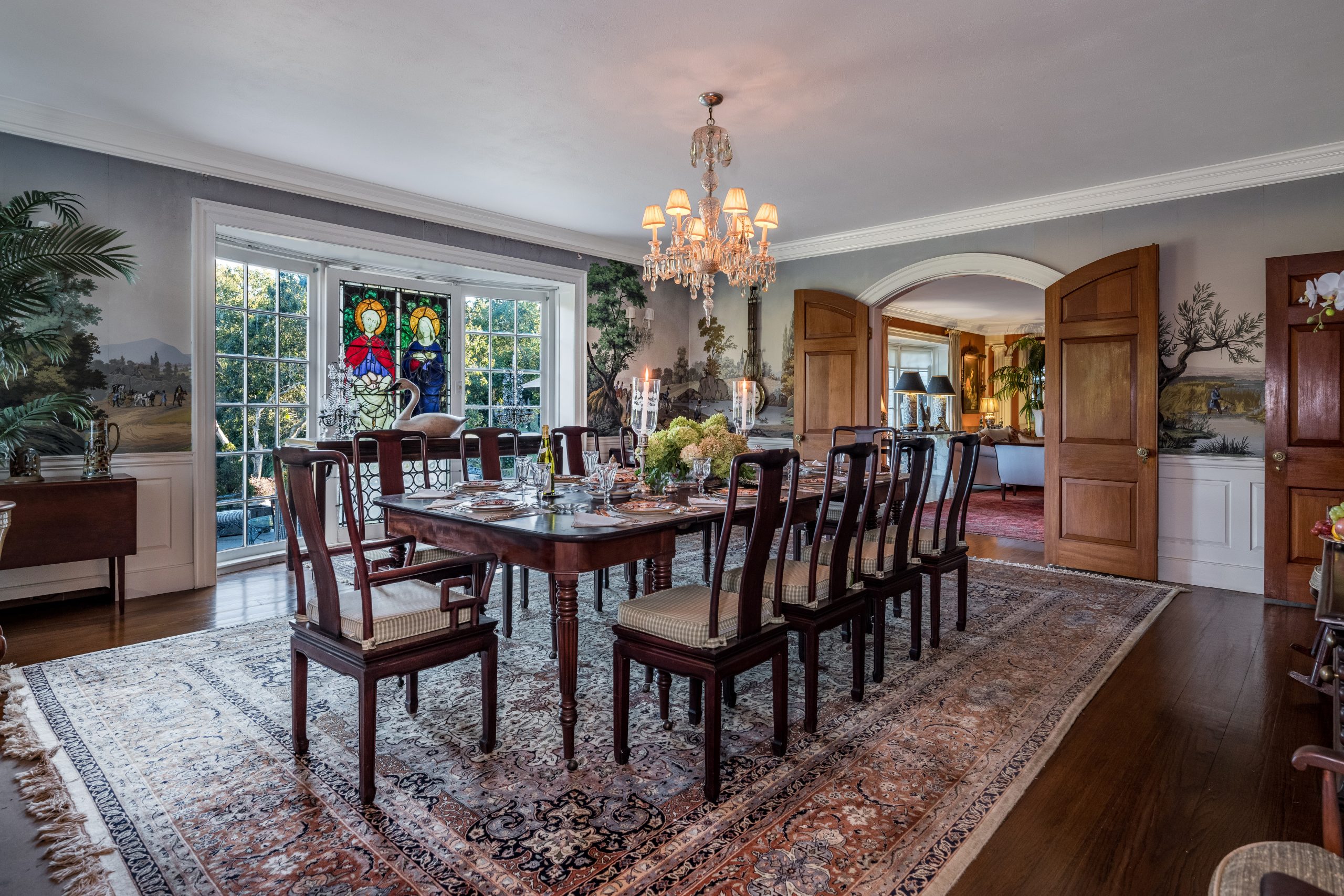 Create a bold accent wall with removable wallpaper
Tired of plain painted walls? You're not alone. Creating a dramatic accent wall with removable wallpaper has become a popular design trend. And thanks to an increase of readily available peel-and-stick removable wallpaper options, wallpaper is a quick and easy DIY way to transform a room in your home. Hanging it takes only a few easy steps; the project will likely take around two to three hours.
If you're not sure what to pick, take a cue from luxury wallcovering firm Milton and King, who predict these 2022 wallpaper trends:
Tropical, jungle, and leaf prints
Wallpapers with animals and birds
Art deco and geometric wallpaper
Wallpaper inserts between panels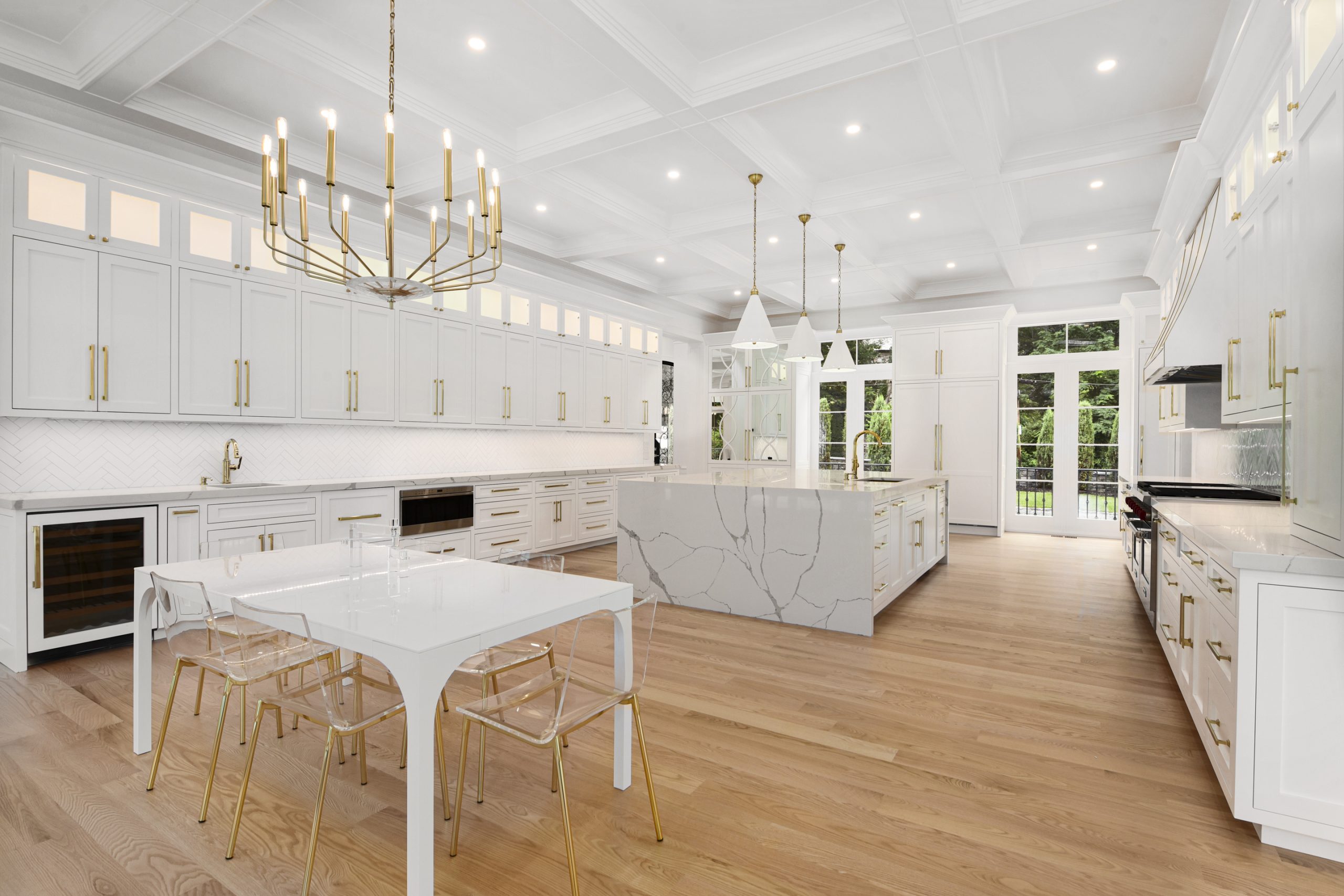 Swap out your cabinet hardware
Getting rid of dated handles and pulls is a fast and effective way to update the whole look of your kitchen, notes top designer and blogger Claire Staszak, owner of Centered by Design in Chicago. "New cabinet hardware can dramatically change your space and easily be done in an hour or two," she explains. Injecting some new design and character into your kitchen is easily accomplished by swapping out your cabinet hardware for something more elegant, modern, or unique. Current trends in cabinet hardware include the popular matte black and satin brass finishes, but knobs and pulls should reflect your personal taste, notes Staszak. Other common materials include ceramic, lucite, brass, recycled glass, and stainless steel. Installation is simple: just unscrew the old hardware and replace with the new, tightening the screws to make sure they stay in place.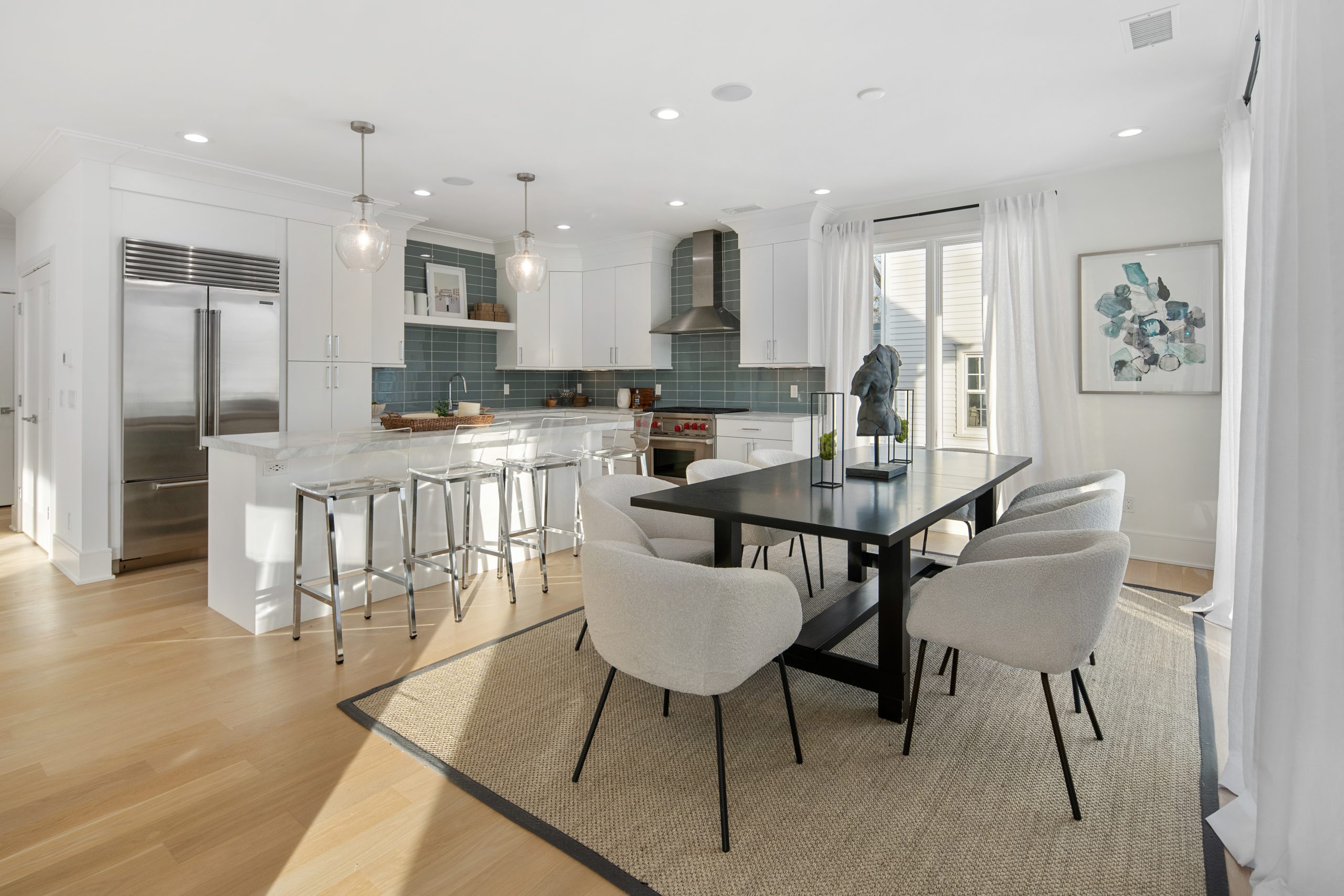 Update your flooring
Flooring can be a big, professional project to tackle—but it doesn't have to be. There are many types of hardwood floors that are fairly easy for a skilled DIY'er to tackle on their own. We recommend going with factory-finish floors, since they allow you to skip the time-consuming step of finishing the floors yourself. Available in popular finishes like oak, hickory, and acacia, prefinished hardwood flooring allows you to cut down on time while still bringing that beautiful hardwood gleam and added value to your home.
Plan to dedicate plenty of time to installing hardwoods: expect to spend a few days from start to finish, and have at least one helper on hand. Do your research before jumping into the project, as there are a variety of different ways to approach the installation, according to Architectural Digest. You may also want to speak with the professionals at your local big-box home improvement store or hardware store for some expert tips and advice.
Whatever projects you select, we hope they satisfy your DIY fix and energize your home with some new style and flair.