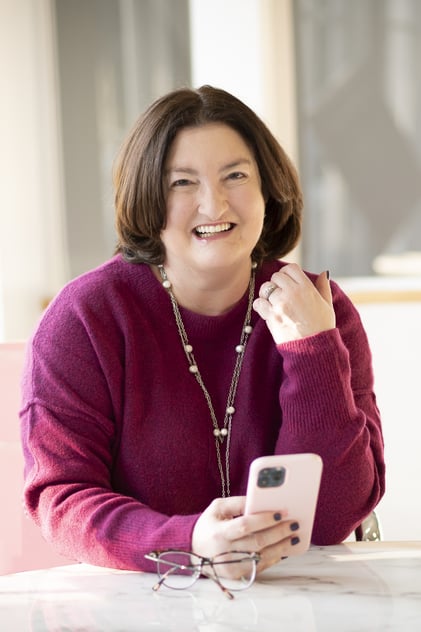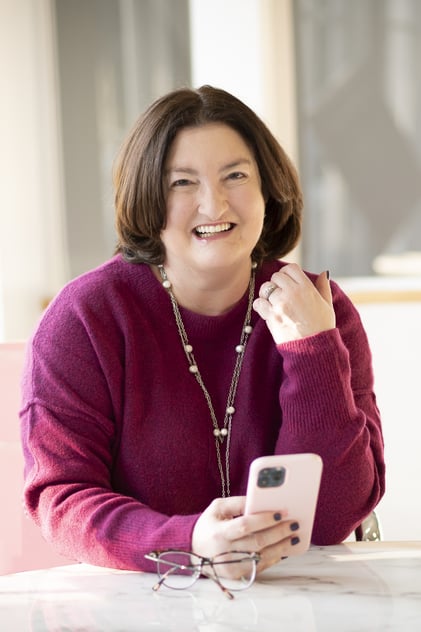 Betsy Anderson
Real Estate Salesperson
Madison
696 Boston Post Road
Madison, CT 06443
Betsy Anderson's work experience prior to real estate, included her first (after college graduationc) job with Chelsea House Publishers, which published the literary criticism of Harold Bloom, Sterling Professor of Humanities at Yale University. From there Betsy enjoyed 5 years in bank accounting, followed by 7 years in corporate cost accounting. She left behind the safety of her calculator for the exciting world of real estate to match people with their ideal home. Betsy is a lifelong CT resident which provides her the opportunity to share her extensive knowledge and history of the area with clients. Betsy's local expertise, combined with extensive market research, allows her to provide clients with superior service. Working for William Pitt Sotheby's International Realty gives Betsy the resources to help people with their home search locally, nationally or internationally.
Specialties: Specializing in Real Estate transactions in New Haven & Middlesex Counties -Milford, Orange, Branford, Guilford, Madison, Clinton, Durham, Killingworth, Westbrook, Old Saybrook - all along the CT Shoreline.and inland.
Betsy's enthusiasm, perseverance and professionalism lead clients through smooth and successful transactions. Specialties include technology expertise, negotiating skills, advocating for clients and expansive marketing of properties.
READ

MORE

LESS
Born In

Connecticut

Lives In

Connecticut Shoreline

Favorite Movie

Too many to pick just one! Love the smell of new construction in the morning!

Interests

Travel, Music, Classic Cars,Tennis, Theater, Boating, Animal Rescue, Traveling

Inspiration

Family!
READ

MORE

LESS
Agent Designations
e-Pro, Internet Professional
My Awards
Gold Star Award Recipient 2011, 2013, 2014, 2015, 2016, 2017
Silver Star Award Recipient 2005, 2006, 2007, 2008, 2009, 2010, 2012
Five Star Award recipient ( CT Magazine) 2012, 2013, 2014, 2015, 2016, 2017
#2 Units Sold, Madison Brokerage 2017
Testimonials (29)
I have used Betsy Anderson in previous sales and purchases. This was the first time I used her with an Estate involved. I highly recommend her , as she was in constant touch with attorneys, buyers and fiduciaries. Betsy was extremely thorough in every aspect of sales of the properties. I would, without question recommend her to anyone I know, as well as continue to use her in the future. Gwendolyn Farrell Estate of Lucia Townsend Gwendolyn Farrell
I've worked with Betsy Anderson at Sothebys for some 18 years—buying and selling three homes and now a condo over that time period—and she is the best. I've recommended her many times, and I would work with her again in a heartbeat. She's amazing—smart, knows the market, helpful, patient, and has a great sense of humor. A pleasure to work with! John Spalding
I had the pleasure of working with Betsy Anderson through William Pitt/Julia B. Fee Sotheby's. She was excellent. She was extremely patient with me when I was having difficulty finding the right home for me. She sent me so many homes, was present for all showings, and even answered my nightshift emails in the middle of the night! She wanted me to find the right home, even if it meant altering her schedule to make mine work. She was extremely helpful and supportive and genuinely wanted what was best for me. She was willing to spend the time, out of her busy schedule, to assist me in finding something perfect. She made the process seamless. I would recommend her to any individual in the market for a new home! Betsy Anderson
I started looking for homes with Betsy over 2 years ago, before the pandemic and after she had helped my parents sell their home. It was a long process, due to my pickiness and specific wants/needs. Betsy was extremely patient with me and attentive to my countless requests. She spent an endless amount of time with my mother and I, trying to find the home that would fit what I wanted perfectly. There were numerous times that I would send her houses and she would schedule me appointments immediately, being extremely flexible with my schedule and bending her schedule to make mine work. She would answer my emails late at night in order to avoid missing an opportunity to find my future home! I can't say enough good things about Betsy. After finding the home that I recently bought, she helped me every step of the way, clarifying terms, being present at inspections, and giving advice when needed. She made the entire process smooth. She is not only my realtor but has become a great friend! I would recommend her to anyone who is in the market for a new home. Olivia (Betsy's Friend), Work review - Closing Old Post Rd.
Working with Betsy was great! She was attentive, speedy, and quick to answer all of our many questions/calls/texts. We moved from out of state and she was very knowledgeable about all of the different areas we were looking at. Betsy always made us feel like a priority and was quick to schedule last-minute house showings whenever it worked for our schedules. We would definitely work with her again and recommend her to our friends! Chris and Heather K., Buyer
Betsy was Great Sharon & Frederic West
Betsy is the hardest working, most trustworthy, most knowledgeable real estate agent we met during our very long home search process. As first-time home buyers, we spent months looking at online listings, speaking to agents on the phone, and visiting properties up and down the Connecticut and Rhode Island coast. After meeting Betsy, we immediately stopped working with other agents. Right away, Betsy showed herself to be deeply knowledgeable about the housing market, sharing insights on different areas and buying and selling trends. She worked hard for whoever she was representing, buyer or seller. My partner and I joked that Betsy was a force of nature with an unmatched work ethic. She would be texting us or available for a call at 10 or 11 pm, then send emails or texts with more information at five the next morning.  Most importantly, though, Betsy is an absolute delight. She is a joy to work with and made the process not only manageable but enjoyable. She is the rare combination of enthusiasm and patience, keeping spirits and momentum up during an impossibly stressful time (we were first-time homebuyers, looking for a home at the height of the pandemic).  Betsy not only helped us find the house of dreams. She did something harder and even more significant: she made it fun.  Searching for homes After only a few minutes in the first listing we visited, Betsy pointed out 4-5 issues we missed and gave us a realistic assessment of the house's pros and cons. Over the following weeks, we visited numerous homes with her, and she did the same with each one, remaining optimistic yet objective.  At all times of day, Betsy was responsive and proactive in sending us listings. Our criteria were broad, but she fully understood the "feeling" we wanted from our home and sent us listing after listing that matched expectations and then some, with her initial assessments on each. Whenever we had questions or wanted her opinion, she was able to guide us — this area had the best restaurants, this house might be in a flood zone, this kitchen might need some remodeling. Then, she gave us the space to make our decisions. When it was time to visit homes, she was always on-time, in a fantastic mood, and armed with helpful information about the house and surrounding neighborhoods.  We never felt rushed, never felt "sold." Betsy—always—had our best interests in mind.  Making an offer When we visited the home we ended up purchasing, Betsy was as enthusiastic as we were! She answered all our questions about the house — would this chimney be a problem? How would we improve this landscaping? We had so much fun brainstorming with her. She truly felt like she was part of the process and invested in us and our happiness. When we were ready to make an offer, she helped us identify the right price and understand the steps involved — what this paperwork means, what the timeline would be, etc. — demystifying the process and making it manageable.  Betsy's recommendations Buying a home inevitably means working with numerous service providers and specialists: mortgage lenders, inspectors, lawyers, people to look at the furnace or the septic system, etc. We tend to take referrals with a grain of salt and always do our own research.  But eventually, we stopped double-checking Betsy's suggestions. Every single one she provided was spot-on and the best person we could find anywhere for the job. Her recommendations were professional, knowledgable, responsive, and, if anything, cheaper than other providers. We cannot overstate how helpful her guidance was in this respect and continues to be, especially as first-time homebuyers new to the area. We also never felt pressured to use someone she recommended, and it was clear anybody she recommended was due to decades of experience working with them across multiple homes and transactions. Betsy is an incredibly reliable and accurate read of people, and that is reflected in the people she works with, too. In essence, we grew to trust Betsy entirely. She earned that trust over time, patiently and kindly, and never did anything to lose it during the entire home buying process. If anything, she continued to gain it the longer we worked with her.  Closing Betsy was there every step of the way—from getting our mortgage to signing the paperwork to getting the keys in the final walkthrough. Even during the holiday season, when things were hectic and busy before the end of the year, she was a friendly face who made a stressful time a lot less stressful. If you have questions about any of the above, my partner and I would be more than happy to answer them. If you're wondering if you should work with Betsy, don't. If you're working with another agent, we'd probably recommend you give Betsy a chance. She's that good. Zach, Zach & Annie
Great experience, Betsy was very helpful and helped explain the whole process to me, would definitely recommend! Frank Santoro
Betsy Anderson is great. I highly recommend her - wonderful lady and strong work ethic! James & Jessica Daley
Betsy is extremely knowledgeable and personable. Our particular process had every obstacle that could be had and she stuck in there and worked it out every time. I would absolutely recommend her and already have. Paul & Kimberly Schaefer
I have nothing but great things to say about my experience with Betsy Anderson as my realtor! What I appreciated the most was that Betsy didn't just try to get us in any house, but most importantly, the right house! She wasn't afraid to say this isn't the one and we never felt like she was just trying to make a sale, which can't be said about a lot of people nowadays. Being a newlywed couple looking for a home to start a family, she really made sure we found the perfect house for our future. I would not only use her again, but I would highly recommend her to any home buyer! alyson42 - Madison
Betsy went above and beyond helping me through a Short Sale . She also recommended very good professionals when asked. I still contact her for recommendations. I would use her again!! dusky - Westbrook
Betsy Anderson did an outstanding job helping us negotiate the selling of our town-home AND the buying of our current house in an incredibly short period of time. We can't say enough about her professional skills throughout the entire process. She protected our interests in a myriad of ways including pricing it right, offering suggestions on the proper response to offers and counter offers, and finding solutions to overcoming the multitude of hurdles that cropped up. What impressed us most was her team approach, integrity, and sense of humor which went a long way to reducing the stress of the situation. She made herself available to us no matter what time of day or night, expedited all transactions, and was invaluable in referrals of home inspectors, and subcontractors. We would definitely recommend Betsy to any friend or family members looking for a real estate agent. [email protected]
We had 3 different realtors over the course of 5 years - our house did not sell. We signed on with Betsy and within 4 weeks our house was under contract and we had a deposit down on our new house! Betsy is a fantastic advocate for her clients and very responsive. When she did not know the answer she would make it her business to find that answer - and that did not happen often as she is extremely knowledgeable about the whole process. Her sense of humor came in handy, and she was able to calm us during a couple of bumps along the road. Best realtor on the shoreline as far as I'm concerned!! lynelandry - Guilford
Betsy made so easy our decision to move from New Jersey to Connecticut . Her knowledge of the area , the different towns and the houses , was instrumental. She promptly answered any of our email, text messages . She took care of every minor detail and the fact that we were so far away when this process was going on, she took care of many issues for us and we remain eternally grateful to her. She is excellent as an agent and as a person rcsorey - Westbrook
I have bought and sold many homes over the years and I have never had an agent represent me as skillfully as Betsy has. She works hard and is very responsive. She makes you feel like you are her only client. She always gets back to me the same day. She listens to what my goals are and helps me to achieve them. She imparts her opinions when asked and is honest in her dealings. She is very professional and courteous and possesses an extensive knowledge of the shoreline towns. I absolutely would recommend her to anyone looking to purchase or sell a home. sfdurham - Madison
Before I worked with Betsy I had listed my house with another agent...absolutely nothing happened...later I listed with Betsy and we had a buyer in two, that is 2!, weeks. Betsy has an in depth knowledge of the various neighborhoods and schools. She is a delight to work with and very honest about the listing price of your house. She walked through my house and made suggestions which were very helpful. user347075
Betsy is an excellent realtor. She will go the extra mile to get your house sold. She is an all around great person and an outstanding realtor. I had the pleasure of working with her to sell my house last winter and there was nothing that would stop her. I am very fortunate to have found her and I would highly recommend Betsy because no one else will work harder to sell your home. Vinny Z - Guilford
As a first time home buyer, Betsy was there to help educate me through the entire process and demonstrated patience while I searched for the home that would be just the right fit. She has both attention detail and follow up. Betsy separates herself from other real estate professions by her ability to stay in contact with her clients long after the sale forming relationships with clients that allows her to continually educate her clients on the buying and/or selling market. user3887872 - Milford
Betsy Anderson is a fantastic realtor! We met her years ago when we were looking around town for a new home. She was kind, easy going, and always available to take us to showings. We didn't end up buying a home at that time, but about 10 years later when we were ready to move we immediately thought of her when we wanted to sell our home. The market wasn't great and we really wanted to sell quickly. Betsy walked us through the process, helped us price the house to sell, she got a LOT of interest from prospective buyers at one big open house, and we ended up with three competing offers that were all within our price range. Selling a house can be a very stressful process but Betsy made it about as easy as it can be. She was always available to talk or to meet when we had questions, and she stayed on top of the process so that things kept moving along through the negotiations, inspections, and closing. Betsy has a lot of experience, knows the area, is a good negotiator on behalf of her client, and is a pleasure to work with. If I move again, I will definitely work with Betsy, and I would highly recommend her to friends and family. user20150607085158926 - Guilford
Betsy Anderson was magnificent. She guided us through our entire sale. From start to finish - she was really there for us. Providing sound practical advice which not only saved us $10,000's of dollars bur also saved our sanity. The key was - her caring, attention to detail - not one little thing was forgotten, delayed or went missing. She arranged EVERYTHING from first pictures and appraisals, listings, an interim lease agreement, final P&S, inspections and closing details and documents. Throughout the process, we were 100% confident that Betsy had our back - and believe me- this turned out to be more necessary than you might imagine (or maybe you can imagine). We've bought and sold 6 homes - so we're not rookies ... but without a doubt Betsy (and team) is the most professional, honest, competent, knowledgeable, caring and (perhaps most importantly) effective broker I've ever worked with. Gregg Bromley - Westbrook
Betsy helped us purchase our home. She not only is a great person, but an outstanding Realtor! Her experience speaks for itself. She always places her clients first and no matter how many projects she may have going on, you never feel as though you take a back seat. She offers great advice and has a great eye for detail. In comparison to other Realtors we have worked with, there is absolutely NO comparison! She is a straight-shooter and will tell you how-it-is. Her communication is outstanding; never having to wait long for a response or to a question you may have. She actually cares for her clients and wants the best for them. I HIGHLY recommend Betsy for any Real Estate needs and I look forward to working with her in the future. user654280 - Clinton
Betsy is a pleasure to work with. She is quick to respond. She has good references for local professionals if work needs to be done. She assisted me with purchase, rental and selling of my property and is currently helping me with other properties. All in all she is easy to deal with at a very personal level. Michael N - Madison
Betsy is honest, trustworthy, and knowledgeable. Absolutely responsive and available. As a buyer's agent, she got to know what we were looking for and gave great advise. ptobysmith - Milford
Betsy is the best realtor we have ever conducted business with. Her expertise is apparent from the moment she enters a property. Her knowledge, sense of humor and patience were most greatly appreciated. Home buying can be a very stressful time and Betsy made this Process a lot easier. She is very resourceful and has a great network of support references available. We found the perfect home! cgull88 - Chester
Betsy worked with us twice to help us find and purchase homes. The first time she found us the perfect first home in a nearby neighborhood that wasn't even on our list. The second time she took around a large area of the state in order to see dozens of possible second homes that seem to meet our requirements. She helped us decide what was really important, and finally after a year and a half of hunting closed on a house on which we had gone to contract 3 times, the first 2 times unsuccessfully. Patience, tenacity, and knowledge are Betsy's professional virtues, and she's one heck of a nice lady. user1694467 - Lebanon
I was very lucky to work with Betsy Anderson on the recent sale of my condo which closed on May 20, 2015. I had already moved out of state from CT to TX so that in itself is stressful during a home sale. And the real estate market was not very good in CT and there were many condos for sale in my development so that added to the stress. The sale took longer than I had hoped, but that was not Betsy's doing but rather a tough tough market. Having Betsy in my corner was wonderful and very calming. She is very responsive, a delight to work with, and knows the market. I was also very grateful that she spearheaded some logistical matters for me that I could not easily take care of long distance. Would I recommend her to anyone - absolutely!!! mswillow59 - Madison
My husband and I recently purchased a home and found Betsy to be extraordinary to work with! Her professionalism, knowledge of the local market and the mortgage process, availability and flexibility, in addition to her ability to work with players from all dimensions of the home-buying process were second to none. We would not hesitate to work with her again and have already referred her to family and friends! makorina - Madison
We have completed 4 real estate transactions with Betsy, both selling and buying properties over the past 8 years. She is responsive, knowledgable, and a true professional with high integrity. We trust Betsy as she is an honest and ethical professional in her dealings with us personally as well as others supporting our transactions whether legally or financially. We have recommended Betsy to others and will continue to do so without hesitation. user0664394 - Guilford
Betsy Anderson in the News