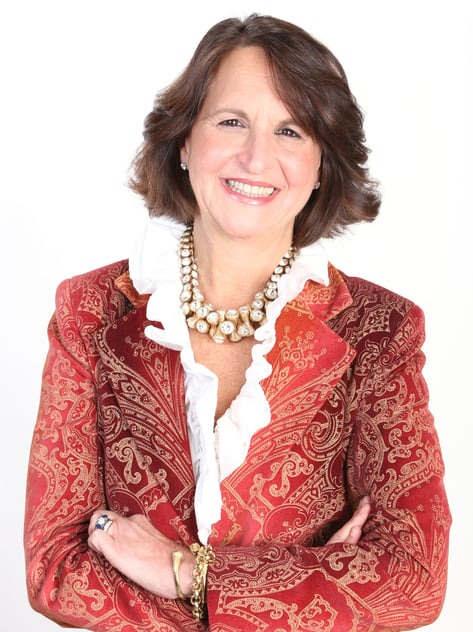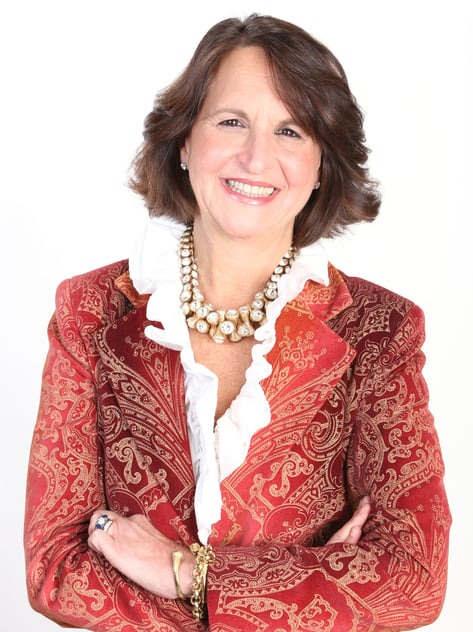 Carol Conway
Licensed Real Estate Salesperson
Carol Conway continues to set herself apart as real estate top producer in Southern Westchester County. She has consistently been named by Westchester Magazine as A Five Star Professional for excellence in customer service since 2010. Her success is a result of her "can do" attitude, her knowledge of the marketplace, integrity, honesty, and unrivaled enthusiasm. Carol enjoys an enviable track record of repeat clients and client referrals.
Carol is a consummate real estate professional who has earned the respect of her colleagues and prides herself on her keen negotiating and communication skills. She is not only an Certified Skilled Negotiator (CNE) but has earned the designation of a Master Certified Negotiation Expert (MCNE). Always striving to hone her skills, she has earned other designations including the Seniors Real Estate Specialist (SRES) and Accredited Buyers Representative (ABR).
A Bronxville native and Village resident, Carol has served on the Boards of the Bronxville, Eastchester, Tuckahoe Community Fund, The Modern Dance Center of Westchester, Lawrence Hospital Home Care, Development Committee of the Chapel School, and was Bronxville High School Hospitality Co-Chair. Aside from Carol's love of real estate, she enjoys family, friends, entertaining, cooking, home renovation, and travel.
READ

MORE

LESS
Testimonials (12)
You are in the best hands when working with Carol. She is a walking encyclopedia of local knowledge and history and has her finger on the pulse on everything. We've been working with Carol for some years now and not only was she a wonderful advocate for us as her clients, she guided, educated and supported us through all our decision-making, thinking outside the box as required and ultimately helping us to find our new home. Not only is Carol a true professional and a master of her craft, but expect to have a lot of fun along the way! We could not recommend her highly enough! Darin and Emily Rumgay
Carol did a great job for us during a most difficult time in the real estate market. We both sold our existing home and purchased our new home with Carol. We were the beneficiaries of her sage counsel and many years of experience, both of which came in particularly handy during the simultaneous sell/buy process we conducted. We enthusiastically recommend Carol Conway! Ned Luboja and Linda Vree
Carol is an amazing broker and will find exactly what you are looking for. Negotiation is her game! She goes that extra mile when doing her due diligence. She is a true professional. She is assertive yet not pushy and is always available when needed. With Carol in my corner, the purchase of my cooperative apartment was effortless. , Bought a Condo home in 2012 in Bronxville, NY
Tina Raymond and Carol Conway are the absolute best! We loved working with them every step of the way. They were amazing! Couldn't recommend them more. Benjamin J Hider
Carol is amazing at what she does. She went over and above. She was one step ahead of they transaction. Every time someone had a question she had the information ready. My husband and I are both tough customers and we're both bowled over by her professionalism. We had a great experience and would highly recommend Carol Tammy Brotter, 18 McDonnells Lane
Carol is amazing at what she does. She went over and above. She was one step ahead of the transaction. Every time someone had a question she had the information ready. My husband and I are both tough customers and we're both bowled over by her professionalism. We had a great experience and would highly recommend Carol Tammy Brotter, 18 McDonnells Lane
We used Carol as our agent to both buy and sell our existing home when we were downsizing. She was a pleasure to work with and I'd recommend her to anyone looking for an ethical and professional Agent. RSF42
Carol is the ultimate professional. Carol pays attention to details and follows through. She is thoughtful, considerate and helpful in every way. Answers every phone call and every email. She goes above and beyond the call of duty and I'm grateful and thankful for her help in selling my apartment. If you want a consumate, excellent professional, her name is Carol Conway! jmjg74, Sold a Condo home in 2018 in Bronxville, NY
Carol is the ultimate professional. Carol pays attention to details and follows through. She is thoughtful, considerate and helpful in every way. Answers every phone call and every email. She goes above and beyond the call of duty and I'm grateful and thankful for her help in selling my apartment. If you want a consumate, excellent professional, her name is Carol Conway! jmjg74, Sold a Condo home in 2018 in Bronxville, NY
Carol did a wonderful job - she was very flexible with her time, helped us speed up the process, and most importantly, always honest. Not only that, she gave us great recommendations for attorney and direct contact for a mortgage broker so we didn't have to shop around too much. We are looking forward working with her again. Aida Stone, Bought a Apartment home in 2015 in Bronxville, NY
Carol is the utmost professional. She's knows the market and helps run the process well on both sides of any transaction. She helps you keep a level head. robdeichertjr, Bought and sold a home in 201
Carol operates with full disclosure and integrity. She is timely, honest and a pleasure to work with. I have depended on her very much - I am transitioning from Atlanta, GA to White Plains NY and have so much going on, my head is spinning. I am extremely busy as a business professional and it's very important that my realtor understand and support that I can't always respond *right now*, but knows I will very shortly. To me, communication is key, responsiveness is critical and understanding where one simply needs some assistance is very important. I've only met with Carol on 2 occasions and in 2 short months feel like I've known her for years. I trust her and would, without hesitation recommend her to those in the market whether buying or selling. annmariestinchcomb, Bought and sold a Condo home in 2016 in White Plains, NY