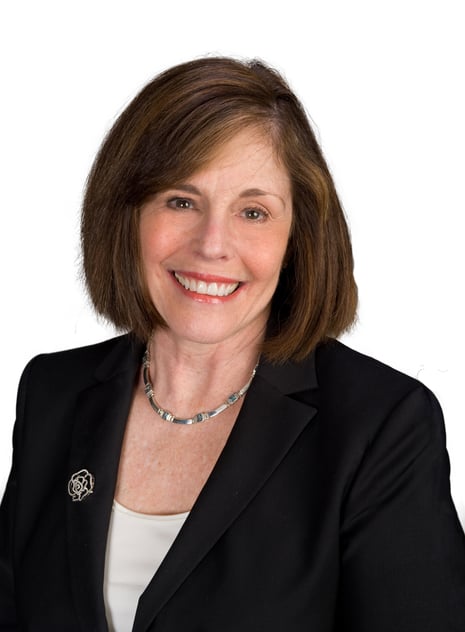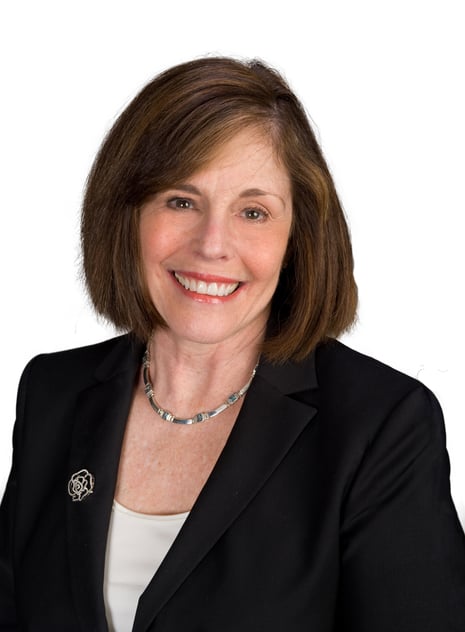 Carole Sears
Licensed Real Estate Salesperson
Larchmont
1910 Palmer Avenue
Larchmont, NY 10538
Having grown up in New Rochelle and raising her family in Larchmont, Carole Sears has developed a great deal of knowledge and love for the Westchester Sound Shore Communities. This passion for the community combined with over 20 years of experience in the real estate industry and a Master's Degree in Counseling well equips Carole to enthusiastically assist her clients through all phases of the home buying and selling process.
Carole is known by her colleagues and clients to be caring and capable. She is admired for her excellent listening skills, extensive knowledge about real estate, and, perhaps most importantly for having a consistent positive attitude. Her services and commitment to her clients do not end at the closing table. Carole is always there for them with recommendations for their ongoing home needs.
Carole also has extensive experience encompassing the buying, developing, and marketing of newly constructed homes. She expertly guides clients, brokers, and builders with information and ideas as they move from the inception of a project to the construction process and then to the passing of title on new homes.
Discovering that her clients' needs often extend beyond her local communities of Larchmont, Mamaroneck, New Rochelle, and Rye Neck, Carole has developed alliances with top Sotheby's International Realty brokers expanding her ability to provide her caliber of service in Rye, Harrison, Scarsdale, Edgemont, and Bronxville as well as Chappaqua, Armonk, and the River Towns of Ardsley, Irvington, and Dobbs Ferry. She also has broker partners in New York City and Southern Fairfield County.
On a personal note, Carole might tell you that the only thing that pleases her as much as seeing the people with whom she works settled and comfortable in their new homes, is her involvement with community activities. She is passionate about causes such as the HOPE Food Pantry in New Rochelle and the Westchester Chapter of the American Diabetes Association and is the current President of Mothers Against Drunk Driving for Westchester County and the Chairperson of the Westchester MADD Walk-A-Thon. Carole was also proudly recognized by Westchester Magazine as one of the top real estate agents in 2021.
READ

MORE

LESS
Agent Designations
Licensed Real Estate Salesperson
My Awards
Real Trends Top 1.5% Real Estate Agent in the U.S. 2021
Westchester Magazine Best Real Estate Agents 2023
Testimonials (7)
Carole helped my husband and me buy our first house over 20 years ago. She knew the area extremely well having lived in the area her entire life (we were looking in Larchmont and New Rochelle), and I think she knew better than us what we were looking for. We were young and I was pregnant with our first child, and she took a very stressful process and made it relatively easy. When we went to sell our house 6 years later, I had no hesitation in calling her, and she got us top dollar. During the negotiation process, she asked me what I wanted, and then she went and got us more! She was always looking out for our best interests, and I wouldn't hesitate in recommending Carole to any of my friends or family. I still contact her whenever I need a service person like a doctor, electrician, or painter, and she still responds right away with her extensive network of people. She is a genuinely warm and hard working individual, and you can't help but be friends with her by the end of the process. Judie Yu
Ms Carole Sears has truly been an exceptional realtor for us throughout these past 15 years. She helped us rent 2 houses and purchase an apartment. From the first moment we met, she impressed us, not only with her incredible kindness and good humour, but with her profound knowledge of the market as well as of the area. Time after time she addressed even our smallest concerns in a heartbeat, and always made sure we were able to make well informed decisions.In the meantime, she has become so much more to us than our 'realtor', she is a real friend. We would recommend her to anyone looking for an extremely professional, knowledgeable, and empathic real estate agent in the Larchmont area. Griet & Jan
Carole was our realtor first, but quickly became a life-long friend. Our first experience with Carole was a crisis moment that led nowhere business-wise, but that didn't matter to her. She was there for us regardless, and so when the time came to put our house on the market, and later when the time came to buy a new house, we wanted nobody in our corner other than Carole. She guided us through every aspect of the process from the most challenging to the most mundane.  And no matter what, she took our calls, gave us her counsel, and fought for us. She knows the market. She knows the players. And she knows the game. And as a result, she earned our complete trust.  We were lucky to have her in our corner and are honored to now call her a friend.    Hanna and Andrew Cohen
We first met Carole almost 20 years ago as anxious (and indecisive) first time home buyers. Over the years we have bought two and sold one house with her. Carole has unlimited patience as well as encyclopedic real estate knowledge as demonstrated by the several years and multiple showings it took us to find our perfect first home. Carole helped us at every turn from making sure we had the right home and knew about our new town to ensuring we went through the entire purchasing process informed and supported. By the time our family was ready to move to a larger home Carole knew us so well that we only looked at one house! She made the process of simultaneously buying and selling a house as painless as possible. We love our house but if we are ever ready to move again Carole will be our first call! Amanda Raff
Carole's successes in real estate are legion and legend. Carole brings to each transaction a razor-sharp mind, business sense, and expertise. Each success results from thorough  preparation, dogged perseverance, indefatigable energy, and, especially, outstanding willingness and ability to listen to clients (whether buyers or sellers). She understands clients' needs, matches those needs with those of the other parties, and moves effectively to close the transaction, to the satisfaction of all concerned.     Carole represented us in three separate transactions: selling a house in Larchmont, renting temporarily, and buying a new home in New Rochelle.  She understood and acted on all of our requirements, gave us the tools to make the best decisions, and assisted us through fraught negotiations. In these transactions, Carole was and did all we had expected. She treated people on all sides with understanding and respect, and got the job done swiftly and effectively. Dorothy & Vladimir Rossman
How lucky we were to cross paths with Carole! As first time buyers, we were loaded with questions and, quite frankly, overwhelmed by the prospect of purchasing a home in New York. Carole put us at ease. She is very knowledgeable and quickly helped us focus our requirements and narrow our search. In just a few days, she helped us go from casual lookers to informed homebuyers. She was right by our side every step of the way, from finding great homes for sale, to making an offer and closing. She is a true professional and a joy to work with. Caitlin and Jason B
My husband and I moved from Manhattan to Westchester, deciding to rent first while we familiarized ourselves with the different neighborhoods. Like many people, we were nervous about moving from the city to the suburbs, but we were equally excited at the potential of finding the perfect home for our family, and our infant son. While attending an open house, we had the fortune of meeting Carole and we were instantly connected with her. From that point on, we worked with Carole in the search for our new home, and it couldn't have been a better experience. She is an expert in her field, extremely knowledgeable, helpful, supportive, honest, diligent, sincere and well connected. She understood what we were looking and genuinely cared about us, advising us and answering all of our questions along the way. We had absolute confidence in Carole. Throughout the entire process, we relied on her honest perspective and expertise. We found the perfect home and will be forever grateful to Carole for being part of this next step in our lives.She has since become a dear friend and part of our family, and we will look no further should we need to move again. We hold Carole in highest regard and highly recommend her as your real estate agent. Peter and Aileen P.
Yes, I would like more information from Sotheby's International Realty. Please use and/or share my information with a Sotheby's International Realty agent to contact me about my real estate needs.
By clicking Send Message, I agree a Sotheby's International Realty Agent may contact me by phone or text message including by automated means about real estate services, and that I can access real estate services without providing my phone number. I acknowledge that I have read and agree to the Terms of Use and Privacy Policy