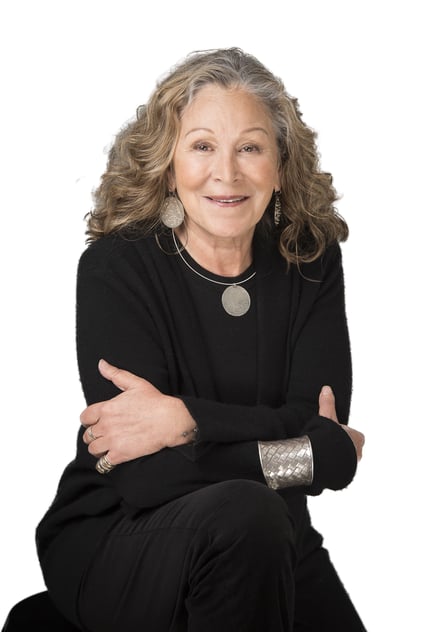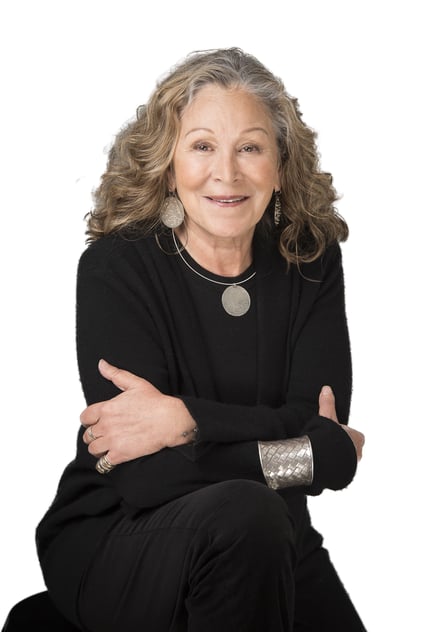 Colette Harron
Realtor
Essex
13 Main Street
Essex, CT 06426
Colette, a long time resident of Essex Connecticut has been a top agent for over a decade. She has been awarded many impressive designations and accolades including Diamond, Platinum and Gold awards for being top producer year after year. She also made the highest sale on the shoreline in Middlesex County by listing and selling the Katharine Hepburn Estate which still remains a record today.
Colette's highly regarded reputation is supported by years of loyal customers. She is known for making herself totally available to her clients to ensure that their needs are met and their concerns are solved to their satisfaction in a timely fashion. She makes the client's experience a positive one while guiding them in their valuable investment, whether a luxury home, a vacation retreat, condo, land, lots, acreage or commercial property.
Colette's vast knowledge of the Connecticut shoreline, her local and international contacts, fluency in three languages all add to her superior qualifications to serve the client's needs.
Colette provides all of her clients with a comprehensive marketing strategy and takes great satisfaction and pride to serve them in every component of their real estate transaction. Her extraordinary high level of professionalism, understanding the real estate market and its constant changes enable her to bring each client's transaction to smooth culmination of success.
After working as a stylist with high fashion photographers in New York City, Colette opened one of the first boutiques in New York and introduced a unique style which is in Boston's Fine Arts Museum's permanent collection. Essex has been Colette's home for over thirty years with her Bermudian husband. She continues to be featured in magazines, news articles and on the Internet building her clientele and to be a top producer on the shoreline.
READ

MORE

LESS
Languages Spoken

English, French, Spanish

Born In

Casablanca Morocco

Lives In

Essex, Connecticut

Favorite Movie

Lawrence of Arabia

Passion

Independent Films and Music

Interests

Fashion, Gardening, Boating, Sailing, Traveling, Animal Rescue

Favorite Lyric

Alleluia by Leonard Cohen

Inspiration

Nature

Can't Live Without

My i-Phone
READ

MORE

LESS
Agent Designations
Accredited Buyer Representative
My Awards
Top 15 William Pitt Sotheby's 2014, 2015, 2017, 2020, 2021
William Pitt Sotheby's Diamond Award
Winner 2015, 2017, 2019, 2020, 2021
William Pitt Sotheby's Platinum Award
Winner 2007, 2013, 2014, 2018
William Pitt Sotheby's Gold Award Winner 2008, 2009, 2010, 2011, 2012
William Pitt Sotheby's Top Company-Wide Producer #2 Dollar Volume 2019
William Pitt Sotheby's Top Office Producer #1 Units 2015
William Pitt Sotheby's Top Office Producer #2 Units 2017
William Pitt Sotheby's Top Office Producer #1 Dollar Volume 2015, 2017, 2019
William Pitt Sotheby's Top Office Producer #2 Dollar Volume 2018, 2020, 2021
My Specialties
Waterfront Residential
Country Homes
Second Home Market
Shoreline Market
Testimonials (16)
Colette and team are fantastic to work with. Andrew Guziewicz
Colette Harron was simply much more than I could have anticipated. She normally sales very high end properties and mine was a special historical property but less than $1Million. She treated my property and me as if we were multiples of this amount, was simply professional everyday, followed through everyday and always calmly. I cannot recommend her more highly. Colette is THE best, Mary Mary Matthews
Knowledgeable, professional, trustworthy, and sensitive to our needs are just a few words to describe Colette Harron. It was a very pleasurable experience working with Colette. Bette & Terry Lomme Bette Lomme
Collette Harron is simply the best of the best. Professional, personable, patient, understanding, punctual- always available by phone or in person. She has a way of always making you feel that you and your house are the most important thing- John & Jean Baxter
Colette is excellent to work with. Atlantis Building Co. Inc.
Colette is an outstanding professional - her knowledge of the area and the market, her understanding of both buyers and sellers and her empathy is simply incredible. She is very efficient but never pushes a client to make a decision - once the decision is made, she implements promptly and effectively. We cannot thank her and her team enough. Reena & Sanjay Mithal
Collette Harron is a fabulous, attentive agent! She always responded quickly to our questions and/or concerns and handled all matters with confidentiality. Three fitting adjectives for Collette…"professional, responsible and consistent". We would use her again in a heartbeat and will definitely recommend her to friends! Joan & Arthur Wright
Colette Harron was fabulous. I would recommend her highly Kathleen Cordsen
Colette did a wonderful job listing and selling both houses that I entrusted to her in record time at more than I thought we would get. Extremely happy with her professionalism and expertise. Julia Balfour Living Trust
Colette was lovely. Our experience with her started with an interesting twist as the house we were interested went under deposit prior to our second viewing, when I was suppose to bring my husband to see the property. Needless to say I was very disappointed that we didn't have the opportunity to put in a offer prior to the sellers accepting that offer from the other interested party, but I was informed by Colette that the buyers wanted a timely response from the sellers and they did move quickly to accept that offer. Thankfully for us that offer fell threw and opened the door for us to make an offer, our offer was rejected by the sellers as another higher offer came through, again disappointed we thought it was a sign that the property was not meant to be ours. But as faith would have it that offer also fell apart, so I encouraged by husband to put forth our highest and best offer and with the experience and expertise of Colette our offer was accepted by the sellers!! We were thrilled that the 3rd time was a charm!! Colette guided us through the closing process which was relatively easy as ours was a cash offer with no contingencies. She recommended a local attorney who was very good and followed up with us right to the closing date which went off smoother than any other real estate closing we had, and we've had several. I would highly recommend and refer Colette to friends, family and even those I don't know looking in the Essex, CT area. She is a delight, highly knowledge and now someone I consider a friend. Looking forward to our move to Essex soon as we have some renovations to do before moving into our beautiful new (at least to us) home. Matthew Walston
Working with Colette is a great pleasure.  She knows the Connecticut Shoreline so well, is patient and encouraging, and wonderful to see houses with.  I bought a house through her and just recently sold one.  Both transactions were easy and drama-free, and I credit that to Colette.  The photographs taken by Peter, posted by Colette on her website, were beautiful--they captured the light and all the charm of the house and its view. She is the best!  Luanne Rice
Colette Harron is wonderfully professional and a pleasure to work with. Thank You Sylvia & Shane Eddy
Colette Harron is simply outstanding. She has the reputation she deserves which is that she is the best. Antonio & Lynn Robaina
Colette Harron is WONDERFUL. We love working with her. Thank you!!! Patricia & Philip Holt
Colette was wonderful and in full command of preparing the home for sale which resulted in the unbelievable 4 days of marketing before we had an agreement signed! Kimberly & Francis Gilhool
The Connecticut real estate market has been terrible for years and it took a long time to sell our antique home just outside of Essex village on a main road without a new kitchen. Colette Harron, our realtor was stalwart with us throughout this difficult period. She was supportive but candid, hopeful but realistic and always balanced throughout the process. She guided us when my co-owner and I were not in agreement on what to do - lower the price or not lower the price. Colette, though French, was from Switzerland - ever prudent and careful in her guidance, neutral, although her guidance was there if you listened. She is wise and her wisdom, sensible moves and some good luck eventually resulted in the sale of our home. Colette knows Essex and Old Saybrook especially Fenwick and most importantly knows human nature. Fenwick homeowners wouldn't waste their time on anyone less than Colette. My retirement prospects are a little better today and I thank Colette, Joanne and the staff of your Essex office for helping us to sell our home of 33 years. Thank you. Rich Wackenreuter, Clarksburg, Maryland Richard & Maureen Wackenreuter
Colette Harron in the News