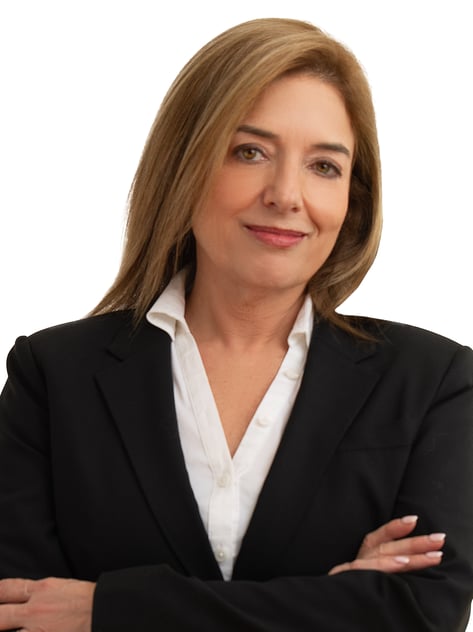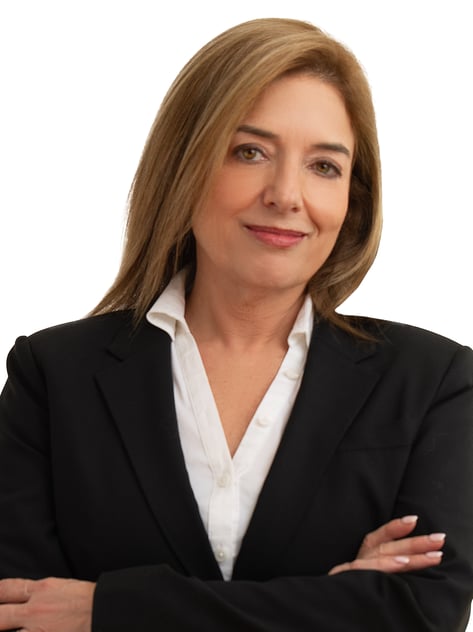 Ellen Sebastian
Licensed Real Estate Salesperson
Ellen has spent nearly 20 years excelling in the competitive landscape of CT real estate, establishing a reputation as a well-respected industry innovator. Focusing on residential and luxury properties in The Farmington Valley, West Hartford, and surrounding areas, she strives to deliver first class service to her clients and exceed their expectations at every step of the home selling or buying process. Known for her extensive market knowledge, vast experience, strategic process, and unmatched devotion to her clients, the majority of her business comes through referral and word-of-mouth. A skilled and creative marketer and negotiator, Ellen keeps her attention not on problems, but on solutions.
Ellen has earned the prestigious Million Dollar GUILD recognition as a Certified Luxury Home Marketing Specialist, This designation assures affluent buyers and sellers that she has the knowledge, experience and unique skills to meet their needs. With a keen understanding of a variety of markets and lifestyles she is able to cater to each of her client's specific goals. A consistent award winner for both sales and service. Ellen was recently recognized as one of the top fifteen of 1100 agents, company-wide.
Ellen is the founding member of The Sebastian Group and has called the Farmington Valley home for over 30 years. Born and raised in Boston, Ellen moved to Connecticut to attend college, fell in love with the area, and set down roots. She raised her three children in Canton and is now a resident of Avon. First licensed in real estate in 1987, Ellen went on to have a 15 year teaching career, before returning to real estate in 2006. She has worked tirelessly to establish herself as one of the top agents in the region, being nominated and elected as a Five Star real estate agent for 13 consecutive years.
Ellen enjoys giving back to the community and is currently the President of No Shoes Rhythm and Blues, an organization that produces live music events to raise money for charitable causes. She sits on the boards of two non-profits and volunteers her time to plan events and fundraisers for various organizations throughout the community.
"I like being in a business that brings out the best in me, I hold a huge piece of people's emotional and financial lives in my hands and that is a profound responsibility, but passion, commitment, and professionalism go a long way. I love the challenge of creatively solving problems, and real estate provides new and exciting challenges each and every day."
One of the most essential parts to Ellen's business is her mission statement:
"We strive to deliver first-class service to our clients and exceed their expectations at every step of the transaction. Our goal is to make the real estate process memorable, and one that our clients want others to experience."
For exceptional service and priceless advice, reach out to Ellen directly for all your real estate needs in Connecticut and Western Massachusetts.
READ

MORE

LESS
Born In

Boston, MA

Lives In

Avon, CT

Favorite Movie

The Point

Passion

Family, Real Estate, Service

Interests

Art, Music, Travel, Gardening

Favorite Lyric

Don't let mistakes be so monumental, and Don't let your love be so confidential, and Don't let your mind be so darn judgmental And please let your heart be more influential ~Michael Franti

Inspiration

Anyone who has overcome adversity to live an amazing life.

Can't Live Without

Family, Friends, Meaningful Work, Stimulating Conversation
READ

MORE

LESS
Agent Designations
Licensed Real Estate Salesperson
e-Pro, Internet Professional
Green
My Specialties
Sellers and Buyers
Luxury Properties
Relocation
Testimonials (49)
Ellen was what made our home buying process so great. She was always there to answer questions, and she was always willing to work around my insane work schedule amongst many other things! She was also always there is answer questions that did not pertain to her job specifically and she really became someone we leaned on during the entire searching and closing process! I could not recommend her and her team enough! Emily Engel Sarah Delventhal
I have worked with Ellen on a number of tranactions whether buying, sellling or leasing. I put mt trust in her hands and she has always delivered. I look forward to continued business interactions with Ellen. Parliman Property Management LLC
Ellen did a wonderful job for us and we were very happy with her guidance and negotiations. Karen & Robert Balbi
Ellen, was a consummate pro in every aspect of our sales process. She has partnered with us on both the buy and sell side, and we would highly recommend her to others. Craig and Linda Rydin
Ellen Sebastian was a fantastic realtor who helped my wife and I find our dream home!! She was very helpful during the homebuying process and always made her self available if we had any questions. She also promptly got back to us and followed-up with anyone necessary for anything we needed done or asked. Very easy to talk to and work with. Overall she really helped our homebuying process be a happy one. Joseph Galasso
Everything was smooth Chalotte Derko James Akwaboah
We started thinking about selling our home over a year ago. We were fortunate to know Ellen and received great advice on the what to expect. We knew at that time we wanted her to be our realtor & our instincts were proven correct. We were not only selling our home, we also had to purchase a new house at the same time. The work she asked us to do on our home and the staging she provided resulted in us receiving more than our asking price which afforded us the ability to purchase a home we would not have considered in our price range. We cannot over state our satisfaction with Ellen and her team. She walked us through every piece of the process of selling/buying two homes. She was organized, professional, and was OUR REALTOR. She answered emails, phone calls, and text messages at all times of the day & night. We will be moving into our new home shortly and it'll be important to our family that Ellen is there with us to celebrate. Feel free to email Ann or myself if you're considering using Ellen as your realtor. We would be happy to take the time to recommend Ellen and her team. Paul & Ann-Marie Daigneault
Working with Ellen as my realtor was an absolute pleasure. She is an expert in the real estate market with vast experience, and she demonstrated an exceptional level of professionalism, knowledge, and dedication throughout the entire home-buying process. Ellen took the time to understand my specific needs and preferences, and she consistently provided me with a curated selection of properties that matched my criteria. Her attention to detail and thorough understanding of the market ensured that I was presented with the best options available. What truly set Ellen apart was her exceptional communication skills. She was always prompt in responding to my queries and kept me informed at every step of the process. Her clear and concise explanations made complex matters easy to understand, and she patiently guided me through each stage of the transaction. Ellen's negotiation skills were outstanding. She advocated for my interests and was able to secure a fantastic deal for me. I was impressed by her ability to navigate through potential obstacles and find creative solutions to ensure a smooth and successful closing. Beyond her professional expertise, Ellen was genuinely caring and invested in my satisfaction. She took the time to understand my priorities and ensured that my needs were met. Her friendly and approachable demeanor made me feel comfortable throughout the entire process, and I trusted her guidance implicitly. Thanks to Ellen's hard work and dedication, I found my dream home within my desired timeline and budget. She went above and beyond my expectations, and I couldn't be happier with the outcome. I highly recommend Ellen to anyone in need of a reliable and knowledgeable realtor. She is a true professional who truly cares about her clients and their success. Ryan Paul Kelly
Ellen helped us list and sell our home. Ellen provided superb service and recommendations for staging our home and getting it ready to put on the market. After only one open house, we received three offers. Ellen supported us through the entire process of selling, including going out of her way to help clear out items we left that the seller wound up not wanting. In addition, our movers failed to pack a couple cabinets of kitchen items, which we did not realize until we had already vacated the property. Ellen spent extra time clearing those items out and getting some of them to us in our new location. Ellen put her heart and soul into ensuring that everything went smoothly and coordinating with the buyer's agent. We have so much appreciation for all of her efforts! Melissa and Josh Firestone
Ellen was incredibly helpful in finding a home for us when relocating from Colorado to Connecticut. She went above and beyond by watching listings as they came on and making sure that we were aware the moment they were posted. I've worked with other relators before and no one has been as professional, prompt, and responsive to our needs as Ellen. I highly recommend her to anyone looking to buy a home. Melissa Firestone
It had been 35 years since I was involved in buying or selling real estate, so I needed Ellen Sebastian! She brought experience and knowledge about the local market and was patient and considerate (and fun) while guiding me through the process. She demonstrated rapport with other agents, but I was confident my best interests were always her priority. She worked hard on my behalf going "above and beyond", straight through to the end. She was a pleasure to work with and I give her my wholehearted recommendation to anyone planning to buy or sell real estate. Thank you, thank you, thank you, Ellen Sebastian! Nancy Phelan
We have had the pleasure of working with Ellen Sebastian on a number of properties we have purchased within the past few years. Her professionalism and attention to detail are truly appreciated. She is an active listener who took the extra steps needed to address all concerns and questions that we had along the way. Ellen made our priorities her priorities. She is considerate, patient, and conscientious. She is always quick to respond to messages, texts and emails. Ellen worked diligently on our behalf to ensure that our wishes and needs were met. Ellen is thoughtful and is an excellent communicator. We would hands down recommend Ellen to anyone looking to purchase real estate and absolutely look forward to working with again. Michael and Michelle Sanders
Ellen did a phenomenal job as our realtor. Our house showed it's best qualities to prospective buyers. Ellen catered to our specific needs without complaint. Every step was very professional. We feel that we obtained top dollar for our home. Suzanne Choate
Ellen, was excellent in facilitating our sale! Craig and Linda Rydin
In short, I would never buy another house without Ellen being my realtor, and would happily refer her to anyone in my life looking to purchase a home. Sam Balaban-Feld Helen LaFata
Ellen was fantastic to work with. Patient, accommodating, knowledgeable. She had it all. Todd Sears
This is the second time we have worked with Ellen Knowlton and the company. It was a smooth transaction, just like the first time. Communication, attention to details and follow through were on point. Thanks for making this a pleasant experience. Michael and Michelle Sanders
I found Ellen extremely "user friendly", have already recommended her! Melody Wright
Thank you so much for all your support and for giving me the opportunity to work with the finest realtor in Ellen Sabastian. Ms. Sabastian was simply tenacious displaying no giving up attitude throughout the process. Ms. Sabastian undoubtedly followed her motto.."There are no problems, only solutions." I would highly recommend Ms. Sabastian as a realtor. Again..thank you . Ruben Ruiz
Ellen was the best. Quick, efficient, calm, patient, professional and personable all wrapped into one! She has a cracker jack assistant who seamlessly picked up the trail once we had made a successful bid. That said, Ellen was with us all the way. Even more impressive are her communication skills and seeming endless availability. My partner and I were working from different states and Ellen was always there for us and saw us through the whole process without our ever having to be present at the location. I have already asked her to sell another property we have. If I have a real estate related need, Ellen is my go-to gal. And, the bottle of champagne on the day of closing was truly appreciated! Space Ventures LLC Maura Hennessy
Ellen is an amazing person, realtor and I am honored to say she and her husband are now friends. Moving to Connecticut from France seemed a daunting task. I was sure it would take a lot of time to find the right home for us. From our first conversation, Ellen listened to our needs, wants, and concerns. She gave me the space to look and learn the area without a lot of pressure. Ellen was well prepared which made the whole process feel effortless. She took me to a variety of homes and towns in three short days. We felt confident enough to make a decision and place an offer. She walked us through every step of the process and was always quick to respond to our questions and take action despite the 6 hour time difference. I would recommend her to anyone who is looking for a realtor who is: friendly, organized, knowledgable, professional, caring, patient,thoughtful, and detail oriented, Ellen creates a comfortable space for you to find your next home and/or sell the one you currently own. Janet and Erik Weyls
I would recommend Sotheby's Realty, because of high level of professionalism, and, especially, of Ellen Sebastian's excellent knowledge of the market. Zoe Martin
Ellen Sebastian negotiated one of the most challenging real estate deals I've ever dealt with. She is phenomenal- a master deal maker and advocate for buyers. Without her and her William Pitt Sotheby's team, I know I would not have been able to buy my dream home. Thank you. Steven C. McAlpine
Ellen Sebastian was absolutely wonderful to work with! She was on top of everything that needed to be done, and helped me navigate a crazy real estate market with confidence and a sense of calm. Ellen ended up helping me find a condo that is perfect for me, and I couldn't be more grateful. I will be recommending Ellen to everyone I know! Kimberly Orzech
Our realtor Ellen Sebastian went well beyond what we ever expected. She helped us through the entire search process, offering keen insight and advice each step of the way. Her knowledge of the local communities and recommendations of professionals who could help us knew no bounds. We don't know what we would have done without her -- and thanks to her, we were successful in finding our perfect home. Suzanne Johnson Nicholas Sigman
I've worked with Ellen for several years and she's absolutely amazing. She listens to my needs and wants and she treats me I believe as she would treat herself when considering potential renters. I will continue using Ellen as my agent for all my future needs. Thank you. Elaine Ryder Elaine Rider
Ellen did the impossible by helping me to make an offer on a home that had gone off market with a seller who did not use email. She is a master negotiator, an incredibly hard worker, and she makes deals happen. She's amazing. Steven McAlpine
I bought a historic house in Hartford, CT without ever thinking about Hartford before. All thanks to Ellen's fantastic listing. Not only was the house presented flawlessly, with gorgeous photos, beautiful video and a magical 3-D tour, but it was also accompanied by some of the best written descriptions! I could tell right away that the agent put a lot of thought into who would be an ideal buyer and how to help them consider this property. I felt like a kid in a candy store - aerial views of the neighborhood, dream-come-true amenities, detailed list of all restorative works done on the house by present owners, beautifully paced FaceTime tour of the house, all contributed to an exceptional buying experience. If I was not in the market for a house, I would buy it just for the sake of it. But to be a buyer and to find an agent who handled things with kid gloves is as rare as it can be. I highly-highly recommend Ellen's services. She is simply the best. Natalia Assa, Preferred Client
We met Ellen through our real estate agent in Colorado when looking for homes in Connecticut. Ellen provided exceptional service to us in looking for a home. She was diligent, knowledgeable, and incredibly helpful. Ellen took the time to take us to new build sites in addition to looking at a number of homes over a short period of time. She sent us listings the moment they hit the MLS that were in line with what we wanted. After we put a contract on the home we purchased, Ellen went the extra mile by taking care of all of the inspections at the house since we lived out of state. She made sure that we were protected and that the seller did their part in getting the home inspection items addressed. I only have positive things to say about Ellen! I highly recommend her to anyone looking for a competent and caring realtor! Melissa Firestone, Preferred Client
I truly cannot say enough good things about Ellen. She took care of us extremely well during our home selling process. From beginning to end, Ellen was prompt, professional, hard working, and determined to represent us in the best possible way. She made the selling process very easy and efficient. Thank you Ellen! Sothebys is lucky to have you. Blake McHenry, Preferred Client
Ellen just helped us find and purchase the perfect house! In the midst of a pandemic, with limited inventory and high demand. Ellen managed to get us just what we were looking for. Ellen is a consummate professional. Her Skills as a Real Estate agent are outstanding. She is so knowledgeable, so willing to go the extra mile and such a pleasure to work with. We would recommend Ellen to anyone without hesitation!!! Susan and Terry McNamara, Preferred Clients
Ellen did a fantastic job on selling my home,and finding me another one. She also helped with moving things out of the house, and did an amazing job. I'm very happy. Ken Brody, Client
Ellen was a pleasure to work with. She took ownership of my home buying process from beginning to end. Aware that I was new to home ownership, she guided me step by step, helping me to understand each phase of the process and what to expect next. She answered my questions promptly. Her constant presence helped created balance for me in a process that had numerous unknowns and was daunting at times. She would also advise me if she thought the process needed shepherding. She recommended vendors when needed. I still had to do the work of vetting and hiring them, but her referrals were very much appreciated and they all did a great job. She even went above and beyond, finding a first time home buying course, through my mortgage vendor, which discounted my closing costs by $4500. I can't say enough good about Ellen. She was awesome. I highly recommend working with her. Douglas Pouliot, Preferred Clients
Selling a home that you love is one of those life experiences that one tries to get through without too much sadness. I never thought it could be pleasant and simple and that I would have an angel guiding us. Ellen is knowledgable and kind and experienced and we felt we always received sage advise. Her recommendations were spot on, and we felt like we had an advocate protecting our interests. Her system works: our home sold in a week!! It is with great pleasure that I write to recommend her as a top notch agent. Five Stars! Deborah and James Wickwire, William Pitt Sotheby's International Realty
Ellen is the best Realtor you could work with. Very professional . Takes care of every detail. Points out the potential problems and finds the solutions. Barb and I want to adopt her. If you are looking to sell a house or buy one in the area she is the Must go to person. Mike Gentile, William Pitt Sotheby's International Realty
Ellen was excellent, start to finish. One week after we listed, the COVID pandemic shut everything down. We considered taking the house off the market but Ellen encouraged us to stay calm while she worked diligently to market our home. She researched local and national real estate pandemic changes and trends and shared her progress every step of the way. She hosted virtual showings and employed a team of Professional photographers with drones and high tech online marketing tools. She encouraged us to focus on the goal of selling and to let her handle the ever changing details. While others may have taken a break from extreme marketing during a shutdown, not Ellen. Having a dedicated, knowledgeable realtor made all the difference. When the real estate market opened up again, she had buyers lined up and ready. We sold for full asking price just two days after the Governor eased pandemic restrictions in our state. We highly recommend Ellen for intelligent, compassionate and personal service. Sheri Sparks, Preferred Clients
Because we relocated to Connecticut and stayed with family in the interim, we suddenly had to buy during the height of the COVID pandemic, and we had to close very quickly. Ellen made everything happen seamlessly, calmly, yet at warp speed. She recommended professionals and colleagues that we will work with again happily, and will recommend to others. She could sense our style and what we were looking for. She knew what we wouldn't like about a home as soon as we walked in, and knew how to point it out directly yet tactfully. She has an ease, serenity, and humor about her that we enjoyed so much we remained friends with her. Our children love her, too. We are so confident to recommend her to any of our friends or professional acquaintances. Kristin and Andrew Ingram, Preferred Clients
Ellen was amazing! She knew I was an avid Fly Fisherman and found me a Condo right on the Farmington River. Ellen is attentive, extremely knowledgeable, and a brilliant Agent. THANK YOU ELLEN!!! Scott
Ellen Knowlton is a true professional with an excellent knowledge of the real estate market. Zoe Martin
My name is Michelle and my husband Michael and I recently had the wonderful experience of working with Ellen on the purchase of our CT home. We live in California and while I was in Connecticut back in October I found a home that I fell in love with. My husband and I were considering buying a second/vacation home and the Lakehouse was something we didn't think we could pass up.I was referred to Ellen by a friend of mine who lives in Connecticut and has known Ellen for many years on both a personal and professional level. From our first conversation we had a great rapport. Ellen was very professional, yet friendly and personable.We weren't sure what to expect buying a home from across the United States, but Ellen reassured us that she could make it as seamless as possible. She was very knowledgeable about properties in the area and was able to answer our wide variety of questions as we researched and confirmed that we were making the right property decision for us. Once we decided to move forward and make an offer, Ellen handled every step along the way. She was always very easy to get ahold of...even with our 3 hour time difference...and was always willing to talk details through and fully answer our questions. We never felt rushed or pressured.Because my husband and I were not able to travel out to Connecticut during any steps of the buying process, it was comforting that Ellen confirmed she would be there for any/all inspections, she would take photos, videos, and do live chats with us when necessary to ensure that we were very closely a part of everything going on. Ellen worked incredibly well with the sellers realtor, our local mortgage broker, the inspectors, as well as with the lawyer we hired in CT for the paperwork and closing documents. She coordinated things precisely and was persistent if anything needed extra attention. Ellen is a "detail" person which we truly appreciated.  We were very fortunate to have worked with and build a friendship with Ellen, and we would work with her again in the future. We would happily refer her to family and friends. She is a gem! Michelle and Michael Sanders
Ellen has helped us sell two homes in CT, and she is simply the best—very competent, responsive, trustworthy, helpful, and goes above and beyond to get a deal done. She's great! David B.
Ellen's extensive knowledge and experience helped make my first home buying experience easy and enjoyable. She was always available to answer my many questions, and she gave helpful advice. Having Ellen there every step of the way was comforting and she also made the process fun! Thank you Ellen! Emily V. G.
Ellen was such a pleasure to work with. She ensured all our bases were covered and sold my home expeditiously. I highly recommend her. I could not have been more satisfied with the sale from start to finish. Joseph K.
Ellen was extremely helpful and showed me some amazing houses. She listened to to what I was looking for and gave me plenty of options. She walked me through everything and made my first time home buying experience great! Julia P
Ellen Knowlton is the most professional realtor. She is pleasant to work with, knowledgeable, and puts the client's best interest first. Ellen Knowlton, you are the best! M. Valquez
Ellen does exactly what she says. Is honest and on time. A beautiful person to have on your side. Mark B.
Would recommend Ellen to anyone!! Such a pleasure to work with. Very friendly and professional service with great communication. Paul & Stephanie H
Ellen has years of experience and has been an active member of the community. She has extensive knowledge of the real estate market and is able to clearly explain the buying/selling process to her clients. She is professional and very detailed oriented. Ellen helped me stay focused on the important tasks needed to get my house on the market and was a great teammate. She sat down with me and went through the market analysis she had done to determine the listing price of my home. Trisha Z B.
What can I say about Ellen?! She is the best realtor there is!!! She was very caring and thoughtful of our needs when it came to searching for our condo. We had a smaller budget, but Ellen came through for us!! Ellen went above and beyond her call of duty!! She was always there for me at any time of the day or night, texting back and forth. We have a great condo now, and it's all due to Ellen Knowlton!! Valerie P
Ellen Sebastian in the News
Yes, I would like more information from Sotheby's International Realty. Please use and/or share my information with a Sotheby's International Realty agent to contact me about my real estate needs.
By clicking Send Message, I agree a Sotheby's International Realty Agent may contact me by phone or text message including by automated means about real estate services, and that I can access real estate services without providing my phone number. I acknowledge that I have read and agree to the Terms of Use and Privacy Policy