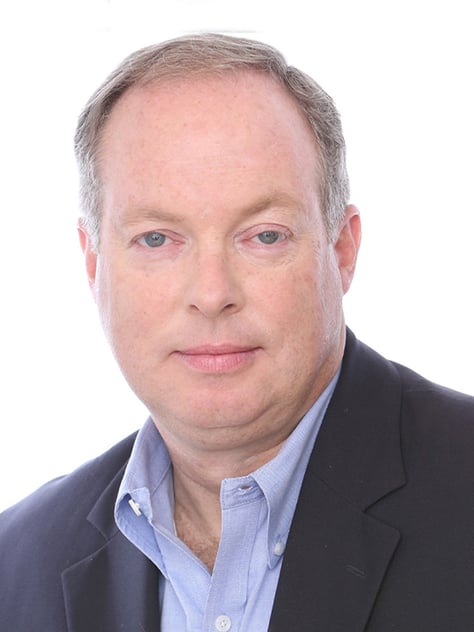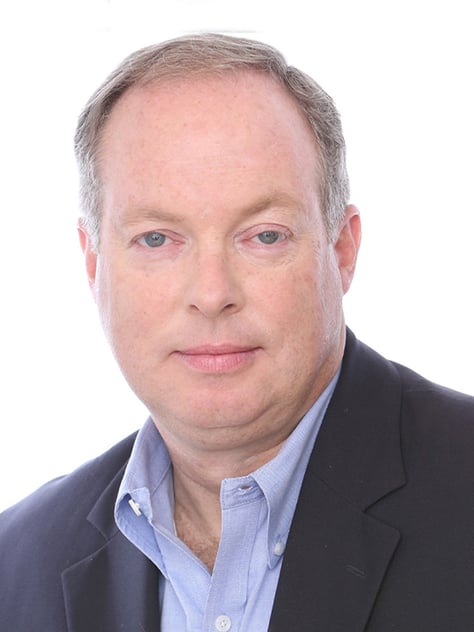 John Queenan
Brokerage Manager
Ridgefield, Conn. (July 14, 2022) — William Pitt Sotheby's International Realty today announced that John Queenan will assume the role of brokerage manager for the firm's Ridgefield brokerage. Queenan brings to the position vast knowledge and understanding of the real estate market in the region, as well as exceptional attention to detail and knowledgeable analysis of property values and market trends.
Queenan's wide-ranging experience as a former business owner, property investor, real estate appraiser, marketing consultant and corporate sales trainer have all played a role in his successful real estate career. Queenan began working as a Realtor in the Connecticut real estate market in 2006, representing buyers and sellers as an agent with Nicholas H. Fingelly Real Estate in Southport and Westport. When the firm was acquired by William Pitt Sotheby's International Realty in 2015, Queenan came on board and has remained a top asset with the company. He has been named a Connecticut Five Star Real Estate Agent each year for more than 10 years.
Queenan said he is excited to bring his skills to this role to help enhance the Ridgefield brokerage. Having worked for years in Scout leadership with two sons who are Eagle Scouts and a third close to obtaining the honor, Queenan plans to draw on the Scouts' philosophy of servant leadership in his role as a manager.
"I come from a management perspective where it's not about telling people what to do but supporting them in reaching their goals," he said. "In my work with agents, I give them the tools they need to succeed and help them understand what's important to best serve our clients."
"I am excited to have John step into this leadership role with William Pitt Sotheby's International Realty," said Paul Breunich, Chairman and CEO. "I know our agents as well as our clients in Ridgefield and the surrounding communities will greatly benefit from his expertise and skillset."
Queenan is a classic car enthusiast who also enjoys hiking, biking, skiing and camping with his wife and three sons.
READ

MORE

LESS
Born In

New York

Lives In

Connecticut

Favorite Movie

The Money Pit

Passion

Great food, classic cars, camping

Interests

Negotiating, Teaching, Rehabbing Property, Skiing, Biking, Camping, Cooking, Golfing, Kayaking
READ

MORE

LESS
Agent Designations
Certified Distressed Property Expert
Senior Real Estate Specialist (SRES)
My Specialties
Training and Coaching Agents to reach their potential
Testimonials (14)
I have had the pleasure of working with John, our brokerage manager, for the past year, and I can say without hesitation that he is one of the best in the business. John is a true leader who uses his market insight and management skills to encourage the agents in our office to reach their full potential. One of the things I appreciate most about John is his open door policy. He encourages communication with his agents and is always willing to lend an ear or offer advice when needed. He truly cares about our success and is always looking for ways to help us grow and improve. Thanks to John's support and guidance, I have been able to take my real estate career to the next level. He has helped me become a better Realtor, and I am grateful for all he has done for me and for our office. Lisa Bortz
John Queenan has been a pleasure to work with. His knowledge and professionalism are outstanding, and he provided us with excellent counsel and support throughout the entire process. Tina Blackwell
John was so awesome, patient and calm. He worked with my wife and I to accommodate not only our needs and wants, but the need of my children and disabled veteran father in law. John was alway honest and ready to help. To say that John is a great realtor doesn't cut it…he is a great person and friend. David Zeh
John has been an outstanding agent and I have worked with him for years. I would highly reccomend John and William Pitt/Julia B. Fee Sotheby's International Realty to a friend or colleague! Steve DiCiacco
John could not have been nice and very easy to work with answered all of our questions is standard of professionalism could not have been higher. We were very lucky to have picked William Pitt and John Queenan Michael D. Scribner
I dealt with a lot of people along the mortgage process. The one I have no complaints about was my realtor John Queenan. He was very helpful and always available for problems or questions. He made the process of buying our first home much easier. Andrew Ubaldi
John Queenan was our Sotheby's agent and he could not have been better. He was extremely knowledgeable about real estate and home maintenance and upkeep, and would frequently point out any potential issues in the homes we visited, as well as offering step by step solutions on how to address them if we purchased the house. He consistently went above and beyond for us at every turn and made every step of a difficult process go much smoother. I cannot recommend him enough. Stephen Ambrogio
John Queenan was our Sotheby's agent and he could not have been better. He was extremely knowledgeable about real estate and home maintenance and upkeep, and would frequently point out any potential issues in the homes we visited, as well as offering step by step solutions on how to address them if we purchased the house. He consistently went above and beyond for us at every turn and made every step of a difficult process go much smoother. I cannot recommend him enough. Stephen Ambrogio
John Queenan was our Sotheby's agent and he could not have been better. He was extremely knowledgeable about real estate and home maintenance and upkeep, and would frequently point out any potential issues in the homes we visited, as well as offering step by step solutions on how to address them if we purchased the house. He consistently went above and beyond for us at every turn and made every step of a difficult process go much smoother. I cannot recommend him enough. Stephen Ambrogio
John is exceptional at his craft and found me the perfect place. He made the process very simple. Nikolaus Braun
John And Bernadette Queenan represented us in the sale of our home in Newtown, Ct. this past November through December. Their approach was very professional with personal touch, at every turn their guidance helped us by going above and beyond on so many levels. The result of their hard work was a five star successful outcome. I highly recommend this team! Holly and Larry Schardan
John has stood with us through the years. His knowledge and integrity were the first and foremost reason we sold the homes we owned and found the perfect home that fit our lifestyles and specific needs. Thank you John. I have already given Johns name to peers who are looking to sell their properties. George Willis
John Queenan is a realtor who goes above and beyond. It feels like he is buying the home or selling your home for a family member or himself. I have never had a better Realtor. Lainie Willis
I cannot say enough good things about John Queenan. After being with a nightmare realtor for 9 months we never thought we were going to find our forever home. First house we saw on our first tour together was the one we purchased. John made us feel comfortable and confident throughout the entire process. He was patient with all of our first time homebuyer questions and concerns. He was knowledgeable enough about homes and construction to point out major structural concerns as well as give us renovation ideas. I would recommend him to anyone looking for a home. Danielle Cuseo
John Queenan in the News
The Register Citizen
Ridgefield happenings: Peripheral Neuropathy talk, Met opera concert, lifetime achievement award, more news…
Inman
Lingering listing photos create conundrum for real estate agents…