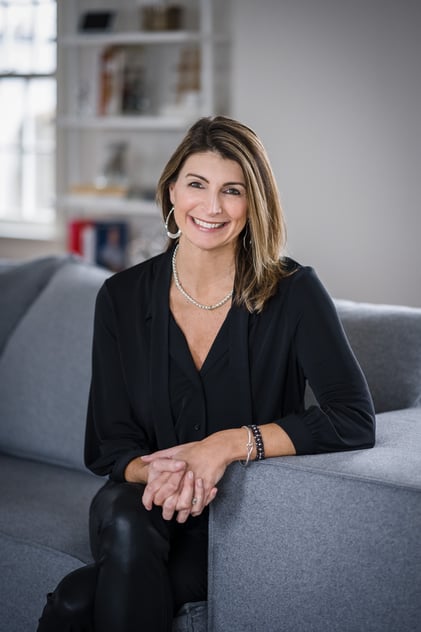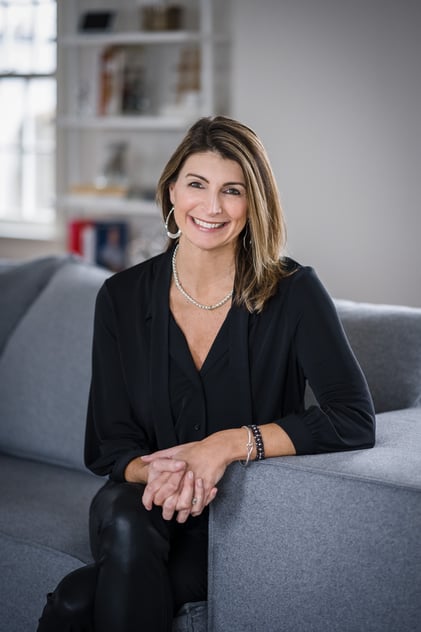 Kellie Martone
Licensed Realtor
Kellie has extensive real estate experience and is a knowledgeable and caring professional with a proven leadership record. Kellie has a bachelor's degree in Psychology from Fairfield University and obtained her real estate license in 2001.
In 2006 Kellie established The Kellie Martone Scholarship for Outstanding Leadership which recognizes the graduating Brookfield High School senior who demonstrates exceptional leadership qualities. Her business philosophy is based on hard work, a genuine passion for meeting people, and education growth.
"2012 Realtor of the Year - Northern Fairfield County Association of Realtors (NFCAR)
"President - Local chapter of Women's Council of Realtors (WCR) 2013 -2014
"Past member of NFCAR Board of Directors
"Past secretary - Connecticut state chapter of WCR
"Accredited Buyer Representative (ABR)
"Certified Residential Specialist (CRS)
"Seller Representative Specialist (SRS)
READ

MORE

LESS
Testimonials (35)
Kellie Martone was absolutely amazing. She explained everything in detail to our family as we navigated the sale of our family home from another state, and the experience was seamless and comfortable. To know you can trust someone with such a big milestone for my Mom and the rest of our family is priceless. From beginning to end, there was not one hiccup or issue; Kellie's guidance and support were just wonderful. Marie Swenney
Realtor Kellie Martone is professional, kind, knowledgeable and a wonderful person. I would highly recommend her. Roland Woelfe
Kellie Martone was outstanding! Her market knowledge, professionalism and guidance was exemplary. It was a pleasure working with Kellie and we feel fortunate to have her as our agent. Kellie made the experience fun and seamless and we cannot thank her enough. Robert Westmark
Kellie Martone is by far the best realtor we have ever had the pleasure of working with. She is professional, highly qualified and always responsive to any and all questions we had. The sale of our home could not have gone any smoother and quicker, with the help of Kellie. I would highly recommend her services to anyone and everyone. Bravo Kellie! Elaine Brown
Kellie Martone is the consummate professional in the intricacies of guiding the property owner from the listing to the closing. Her persistence, creative approach, and interpersonal skills were thoroughly needed with my transaction. Dealing with bureaucracy and other intricacies of the process presented a unique and, at times, a frustrating labyrinth of balancing needs. Kellie's attention to detail and constant communication were truly impressive. My total respect for her skills and agreeable demeanor whenever a problem arose more than justifies the 5 starts and the 10 rating in this testimonial. Ron Leonard Ronald Leonard
Kellie was wonderful from start to finish. Given my unique situation she also went above and beyond even going to the Bridgewater Town Hall for certain information. Could not have done a better job. Kellie also is a great communicator - kept me informed of status continually. Sandra Welwood
Kellie was great at responding to all my questions and needs and a pleasure to work with. Susanne M Ruokonen
True professionals. Kellie Martone is a superstar ..I would never use anyone else Rosemarie Ferro
Kellie was great to work with. Everything was done very professionally. Kellie was very attentive to us and kept us informed at all times. Mitchell & Diane Weston
Kellie Martone , is the best person I could have ever wanted to represent me in any real estate transaction going forward . Kellie Martone is an asset to your company . I will be recommending her here forward . Stephen Merkel
Kellie Martone was such a pleasure to work with. I was impressed thoroughly with the amount of time she spent showing us houses and was able to fine tune what we needed by listening to what we liked and disliked about each house that we saw. It is a crazy market but we were able to get a great deal on a home and she supported us every step of the way. Brian Mann
Kellie came highly recommended to us from our CT family as they have worked with her in the past. We are relocating from CA to CT and realized the buying process is quite different there. She walked us through everything seamlessly, helped us find an incredible home (all remotely) and welcomed our CT family for all of the walk throughs. The first time we saw the home in person was during inspection and it was just as advertised. We closed on time and can't wait to move in. Thank you Kellie! Shawna Fantel
Kellie was a wonderful agent. She was kind,patient and just a very nice person. She answered all of our questions and guided us to the home of our dreams. We made a friend in Kellie and would highly recommend her to anyone looking for an excellent real estate agent. Thomas Arthur Brewer
Kellie Martone is a true professional at what she does and a wonderful person as well. Rosemarie Ferro
A job well done Kenneth & Diane Peachmam
My husband and I were extremely pleased with our agent, Kellie Martone. She made us feel very comfortable throughout the process. Kellie was extremely professional yet warm, friendly and accommodating. With her guidance, we found the perfect home and we wouldn't hesitate to recommend her to anyone! Thank you Kellie! Sandra Calaldruccio
Kellie is the epitome of professionalism. She is knowledgeable, thorough, resourceful, flexible, kind and so fun to work with. She has gone above and beyond for us on multiple occasions for each of the homes we have sold or purchased. Seriously, we wouldn't use anyone else as a realtor. We trust her wholeheartedly. Thanks Kellie! Christen Cowden
William Pitt/Sotheby's is well represented by Kellie Martone. She took care of every detail and made the sale of my house and the purchase of my condo seamless transactions. I would recommend her without hesitation. R. Sherry Blank
I have been looking for two years for just the right place for me to relocate to and Kellie has stuck with me the entire time. She listened to what it was that I was looking for and she heard me loud and clear. At times I was discouraged and felt that I would never find "just the right place". During those times, Kellie was always upbeat and encouraging. She has gone out of her way to handle all the details to bring my buying a new home experience to a timely and efficient closing. I could not have asked for a better person to represent me in both of my real estate transactions, and I look forward to a lasting friendship with her. Sherry Blank
Kellie was a total professional. She knew the market and she knew how to list our home. Kellie priced our home perfectly and we had an offer just over our asking price. 2 days later, we had another offer, SLIGHTLY under asking price. Kellie sold our home and had a back up all in less than a week. We are very happy with Kellie. Estate of Lorraine DeAllesio ( Lori J Harrison, Admin)
Kellie goes above and beyond! She is truly amazing, I would recommend her to any/everyone!!! Holly Paradise
Kellie is amazing! She goes above and beyond! Holly Paradise
I would recommend Kellie Martone. She was kind, knowledgeable, and professional. Was very thorough in answering any questions or concerns we had during the listing/selling process. Patricia Burkhart
Kelly was very professional and personable. She is very well educated in the Real Estate Business and explained how the process of selling the property and what to expect. She was always available when we needed to speak with her. I am sure she is a valued employee of Sotheby's. Will definitely recommend her to family/friends. I hope to use Kellie in the near future. Thank you. Karen A Scelia
Kellie made this transaction happen seamlessly. She kept us updated on showings, feedback, offers, inspections, etc. I definitely will recommend Kellie to anyone who is looking to buy or sell real estate. Thank you Kellie. Diane R Cerasoli
We would highly recommend Kellie Martone to service someone's real estate needs. (We already have!) She is knowledgeable, professional, responsive, and a pleasure to work with. It's clear that, to Kellie, real estate is a career and not a hobby. We have worked with a number of realtors throughout the years, and Kellie is the best! Jennifer Conlon
Kellie Martone is the consummate professional who communicates well, thinks creatively, and solves problems quickly and thoroughly. It was a pleasure to work with someone who is a true advocate for her client and gets the job done with skill, ease, and a positive attitude. Kellie is the best! Robert & Ann Kinnally
Kelly did a wonderful job, she was easy to deal with and easy to get a hold of. Mark Edwards
Kelly was very easy to work with and easy to get a hold of, she responded to make questions very quickly. Really helped to make the deal go through. Mark Edwards
Kellie has been responsive and excellent since our first phone call! After a recommendation from a friend and an attempt to sell our house in the past with another other realtor, we asked Kellie to take over. We needed someone who was knowledgeable about the housing market, dependable and had our best interest in mind. She truly did not disappoint and surpassed every expectation we had for a real estate agent. She was not only professional and competent but charismatic, making all communication with her enjoyable. Kellie is the absolute best, and she will be difficult to replace as we start our search for a new home out of state! Ronald J & Deborah M Emond
My realtor, Kellie Martone, is a true professional. Very knowledgeable about the area, inventory, and buyer data, which helped us to set the right price that generated several offers - all of which she reviewed carefully with me until, of course, we got the one we accepted. Her team, which included a professional photographer who took great photos of my place, excellent support in marketing my townhouse, and a cleaning crew that allowed me to breathe easy after our actual move, was a fantastic touch. I would work with Kellie again in a heartbeat. Thank you! Karen Menendez
Kellie is absolutely amazing! She goes above and beyond and represents you as though you are her family! She makes a stressful process pleasant! Chris & Kim Ramsay
Very professional and responsive to all our questions. Stephen & Susan Kelley
Kellie Martone is a great realtor and she has been of great help to our family ! Sergey Malyk
Working with Kellie Martone was a pleasure. Her level of professionalism and competence stood out. Nothing was a problem for Kellie. She was always accessible and responsive. Judith & Jack Braunstein
Additional Communities
COMMUNITIES

LISTINGS
COMMUNITIES

LISTINGS
Kellie Martone in the News
Kellie Martone

Licensed Realtor
Yes, I would like more information from Sotheby's International Realty. Please use and/or share my information with a Sotheby's International Realty agent to contact me about my real estate needs.
By clicking Send Message, I agree a Sotheby's International Realty Agent may contact me by phone or text message including by automated means about real estate services, and that I can access real estate services without providing my phone number. I acknowledge that I have read and agree to the Terms of Use and Privacy Policy