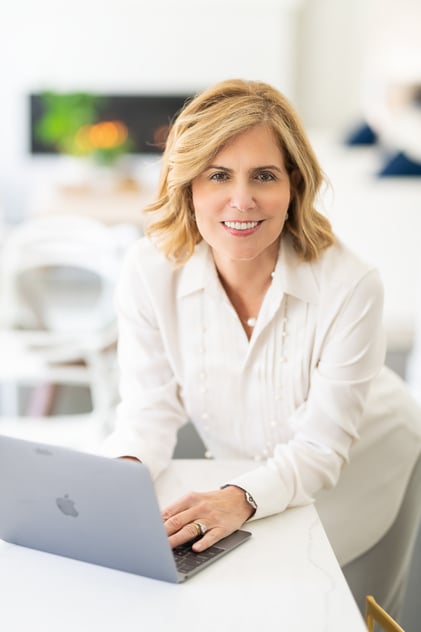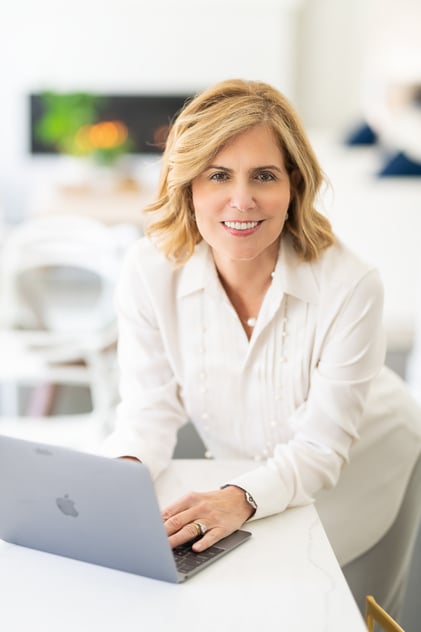 Loretta Rapisardi
Licensed Associate Real Estate Broker
Rye
49 Purchase Street
Rye, NY 10580
Loretta specializes in luxury and high-end properties and has a stellar reputation in the industry. Over the course of her 20+ year career at Julia B. Fee Sotheby's International Realty she has bought and sold real estate for global executives, high-net-worth individuals, public figures and professional athletes. She has been consistently ranked as a top producer for JBF Sotheby's International Realty.
She is admired in the industry for her impeccable work ethic, creativity and finely honed marketing skills, including coordination with municipalities, attorneys, architects, engineers and general contractors. Loretta works tirelessly to find her buyers just the right property and to ease her sellers through the sales process. Her sound negotiating skills can always be counted on for a positive outcome.
She has a keen understanding and grasp of architectural design and the building process and an eye for detail. Her experience includes waterfront, new construction and historic homes.
She is connected to brokers from Bangkok to Brooklyn through Sotheby's International Realty's global network; a member of the Top Producers' Club, Loretta is ranked in the top 1% of real estate agents nationwide, and in the top 3% of Julia B Fee Sotheby's International Realty agents. Additionally, Loretta has been top ranked based on sales volume by the WSJ/Real Trends-America's Best Real Estate Agents. She is consistently voted a Forbes Five Star Agent—the designation awarded to top Westchester agents known for their exceptional service.
Loretta has been involved with volunteer organizations including My Sister's Place, Don Bosco Center, Sole Ryeders and NY-Pet Rescue in Harrison. She is a past member of the Board of Governors for the Milton Point Association and a member of the Coveleigh Club in Rye. In 2018, Loretta became an Agent of Change – a program whereby realtors donate part of their commissions to build homes for families living in substandard conditions.
READ

MORE

LESS
Born In

Brooklyn, New York

Lives In

Rye, NY

Favorite Movie

Babette's Feast

Passion

Real Estate

Interests

Travel, Reading, Birds, Animal Rescue

Favorite Lyric

Fear no consequence, forget your doubts...

Inspiration

Dalai Lama

Can't Live Without

Water and Clean Air
READ

MORE

LESS
Agent Designations
Graduate, REALTOR® Institute
Licensed Associate Real Estate Broker
Certified Residential Specialist
Certified Buyer Representative
Green
Certified Negotiation Expert
My Awards
Platinum Award winner -WCBR.
5 Year Recipient of "FIVE STAR AWARD" from Westchester Magazine
Named to the 2017 Real Trends America's Best Real Estate Agents in Rye, NY
Testimonials (11)
I received top notch service and pricing for our house. Bryan Paul
I was extremely fortunate to have Loretta lead the process of selling my house. This was a challenging effort given the uncertainties of the market and relatively few comps. Loretta's strategy and recommendations in preparing and pricing the house for sale were key factors in our successful sale both in terms of time and price. The presentation of the home as orchestrated by her from the first to last showing was amazing. She without doubt is the hardest working broker committed to her clients 24/7 that I have ever encountered. She has her hand constantly on the pulse of the Westchester real estate market beat and leaves no stone unturned in making sure you don't stumble along the treacherous pathway of buying or selling a house in this wildly frenetic post- pandemic era. Her instincts are truly impeccable as it relates to what buyers are looking for and how best to position a house for sale. You will indeed be in goods hands of Loretta of Sotheby's if you select her as your agent. John J. Rapisardi
Working with Loretta was a true pleasure. She is incredibly holistic in her approach and truly a cut above the rest. She is an expert on the housing market, understands the complexities and nuances and knows what buyers are looking for at any given time.She thoughtfully and thoroughly guides her client's through whatever process is necessary to maximize the value of their home from preparation and staging to showings.She has an extended team which she leads to ensure that your home is showcased and marketed receiving a very broad range of local and global exposure. Our home was showcased in the Wall Street Journal and the marketing and photos were simply phenomenal.Loretta helped me with every aspect of the process going above and beyond to ensure that we had an extremely favorable outcome in terms of our final contracted agreement. Our home sold in record time and we were extremely pleased with the financial outcome as well.I would highly recommend Loretta to friends, colleagues, and anyone looking for a true professional and concierge-like experience. MM
Loretta Rapisardi is simply the best. First of all she is very kind. Works extremely professional. She finds out everything you would like to know about the house and she connects you with contractors, lawyer, inspector etc. This is the 3rd time she helped me to sell/buy a house and if there's a next time I would definitely ask her help again. No doubt! Suzanne Smit
After living on our own private island on the Connecticut shore for 30 years, we were introduced to Loretta who had the goal of finding us a tear down" along the New York coastline between Rye and New Rochelle so that we could build a contemporary adult home. Loretta suggested we meet her at the Rye train station, where she proceeded to drive us to the lot and home that she believed was what we wanted. Loretta knows her territory and her clients. She was absolutely right. She had listened to what we wanted. She understood from where we coming [great deal of privacy and openness]. She was practical [why build when you do not have to even though she did show us other options]. Within less than 60 days, thanks to her no-drama negotiating style, including her deep knowledge of the surrounding market and the history of the purchased property, we were the proud owner of the home of our dreams in a perfect location. We continue to celebrate our great fortune in meeting Loretta when we were making such a large life-style change. BZ
We have been looking at investment properties for awhile and Loretta has recently helped us find the first one. She is very professional. She knows what she is talking about and always goes the extra mile. She is very well connected and put us in touch with a great property manager. We are very happy to have Loretta by our side and look forward to a long relationship with her. JP
We are so thankful for all of the guidance and help Loretta provided to us in our search for our new home in Rye. Loretta's immense knowledge of Rye as well as the surrounding neighborhoods coupled with her highest level of professionalism was evident from the very first time we met her. Coming from the city, we had very little knowledge of the neighborhoods as well as the housing market in Westchester. Loretta spent the time to not only educate us about the various neighborhoods (and the tradeoffs between different type of houses) but importantly devoted time to understand what our specific needs were. Loretta was also extremely respective of our busy (and hectic) schedules, and went out of her way to schedule appointments that fit our schedule (oftentimes on very last min notices). Loretta strikes the ultimate balance of being diligent but never pushy; sharing her views but never imposing. Importantly, we felt that she was always an advocate to us, every step of the way. THANK YOU Loretta for finding our dream home!!! We would recommend Loretta to any of our friends and family in a heartbeat! KL
How delighted we are to be working with Loretta. Her professionalism and determination is outstanding and we look forward to a successful outcome. Mr. & Mrs. C
After living on our own private island on the Connecticut shore for 30 years, we were introduced to Loretta who had the goal of finding us a "tear down" along the New York coastline between Rye and New Rochelle so that we could build a contemporary adult home. Loretta suggested we meet her at the Rye train station, where she proceeded to drive us to the lot and home that she believed was what we wanted. Loretta knows her territory and her clients. She was absolutely right. She had listened to what we wanted. She understood from where we coming [great deal of privacy and openness]. She was practical [why build when you do not have to even though she did show us other options]. Within less than 60 days, thanks to her no-drama negotiating style, including her deep knowledge of the surrounding market and the history of the purchased property, we were the proud owner of the home of our dreams in a perfect location. We continue to celebrate our great fortune in meeting Loretta when we were making such a large life-style change. BZ
We have had both a very successful sale and purchase last year with the help of Loretta. The sale was a huge success due to her tireless effort to make the home ready for sale; the house looked immaculate when it was listed and attention was paid to every little detail. She spent a lot of time on positioning it for the right buyers, staging the house and positioning it for the right buyers. It was a huge success with a sale within a week and multiple bidders. We bought our house after looking at several properties in Rye together and it was a time consuming journey as we looked at waterfronts and 19th century Victorians. Loretta spent hours to investigate the properties, from flood zones, the history of the properties, the work done and getting in engineers and contractors to figure out the scope of potential renovations. Eventually we walked away from several properties and ended up with our current house. This was following weeks of negotiating to come out at the right price. Loretta is very sensitive to paying a 'fair price' and she wants to know any potential issue with the house before there was a deal. She went beyond her duties as agent in lining up contractors, painters, architects etc. Overall it is amazing how engaged and committed she is, while her knowledge about the Rye housing market is second to none. I highly recommend Loretta to any potential buyer and/or seller. TH
Working with Loretta put our minds at ease and we knew right away she was our advocate. She is thoughtful and takes the time to understands your needs. Loretta's real estate market knowledge and insight into community gives her a wide lense that helped us learn more about what kind of home/community we wanted to raise our family. She is a class act and is someone we would recommend whole heartedly. MI
Loretta Rapisardi in the News