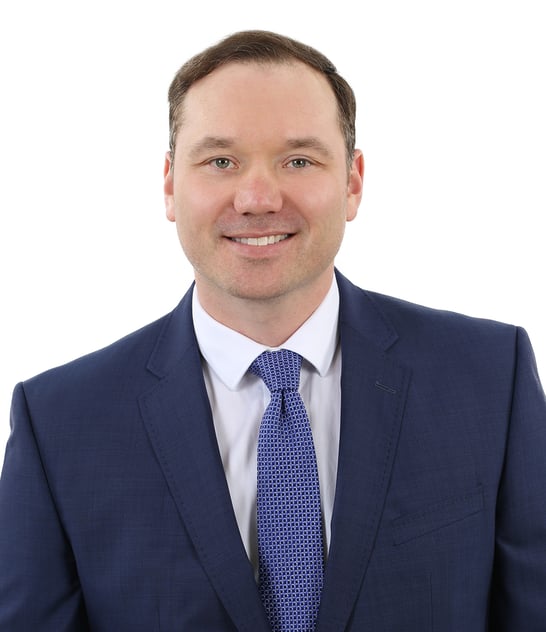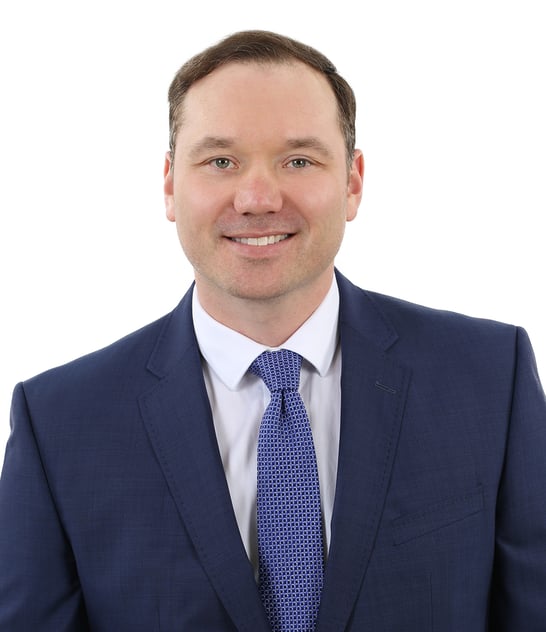 Matthieu Allirot
Licensed Real Estate Salesperson
Matthieu is a Parisian-born Franco-American who has called all corners of the world home.
Having lived in top real estate markets like Buenos Aires, Abu Dhabi, New York, and Paris, Matthieu's culturally-rich experiences make him particularly adept at helping international clients seeking to transition to Westchester County.
For the past decade, Matthieu has been collaborating on commercial real estate projects in Texas, as well as managing residential properties in his native Paris. Through his endeavours, Matthieu also maintained an active role in the non-profit sector, spearheading initiatives resulting in outstanding cultural achievements.
As a member of a new real estate generation, Matthieu has a strong understanding of today's digital shift in marketing and communication. Applying a tech-forward approach to his strategy, his process is focused on intuitively reaching the broadest network in the most expeditious way.
Matthieu's comprehensive knowledge of on-line marketing, combined with his experience in commercial real estate investment, property management, and rental properties give him an edge in the finance and investment side of residential purchases and sales.
Matthieu lives in White Plains where he enjoys cycling, swimming and spending the weekends with his large extended family, who have been active members of the Westchester community for 3 generations. Fluent in English, French, and Spanish, Matthieu thrives in working with people of diverse backgrounds and within a full range of property values.
READ

MORE

LESS
Languages Spoken

English, French, Spanish

Born In

Paris, France

Lives In

White Plains, NY

Interests

Cycling, Tennis, Golf, Outdoors, Chess

Inspiration

Making a positive difference in other people's lives as well as my own.
READ

MORE

LESS
Agent Designations
Licensed Real Estate Salesperson
Certified Negotiation Expert
Testimonials (11)
I had the pleasure of working with Matthieu Allirot for our first-time home buying experience, and I cannot emphasize enough how invaluable his guidance and expertise proved to be. Matthieu's dedication to ensuring a smooth and successful journey was evident from the very beginning. His wealth of knowledge in the real estate industry is truly impressive, and he consistently demonstrated his resourcefulness in finding solutions to any challenges that arose. Matthieu's commitment to going above and beyond for our best interests was not only evident but deeply appreciated. He consistently went the extra mile to provide us with all the information we needed to make informed decisions. What sets Matthieu apart is his exceptional level of care and attention to detail. He walked us through each step of the process, patiently addressing all our questions and concerns. His professional demeanor, combined with his genuine desire to help, created an atmosphere of trust that was essential during such a significant life event. I can honestly say that working with Matthieu felt like having a partner who was just as invested in our dream of finding the perfect home. His dedication was unwavering, and his guidance was a beacon of support during what could have been an overwhelming process. Looking ahead, I am excited about the prospect of working with Matthieu again in the future. His commitment to excellence and his sincere approach to client satisfaction are qualities that set him apart as a remarkable real estate agent. I have already started recommending him to my family members, confident that they will receive the same exceptional level of service that we did. In a world where finding the right professional can be a challenge, Matthieu Allirot shines as an outstanding agent who truly cares about his clients. I am grateful for his guidance and support, and I eagerly anticipate our next opportunity to work together. John Eldon Torres
Sotheby's is a well-established international/intercontinental organization, something I really like. In that I can communicate both in French & English with Matthieu Allirot my 2 condos manager. Which makes life easier for me. Tayoro & Sons LLC
Matthieu Allirot is an excellent real estate agent. He is thorough, never leaves anything to chance and gives you undivided attention when he is selling your home. You feel you are his only client and you become his friend. Matthieu is also a researcher. He checks and rechecks other homes in your area for comparison pricing and comes up with a realistic price with room to negotiate. The package he puts together is perfect. ...attractive and realistic. Our home sold for considerable over asking price because of this work by Matthieu. All visuals and wording were professional and very well chosen. For example, Matthieu came with his photogrpaher numerous times to get our home without snow or shadows since we were going for the spring market. We have recommended Matthieu to other friends who were selling their homes and they have also been very pleased. My husband and I recommend without question if you want a professional and experienced agent to sell your home. Fran B.
If I had to categorize the type of realtor Matthieu is in three words, I would choose:PatientProfessionalThorough...but there are so many more.Matthieu starts off as your real estate agent and turns into your friend. Someone you can count on to help guide you through your realty learning curve, revel in your excitement right along with you, and walk you through any and all stress that comes along with renting or owning...and there is plenty of that! But because he genuinely cares about you and your journey, it makes him so easy to work with.We called on Matthieu for our rental journey 3 years ago and most recently our home buying journey, we will call on him again for any real estate investments we want to move forward with in the future, and will continue to recommend him to anyone in the Westchester, NY area looking to buy or sell (or rent) their homes. Colin H.
Matthieu was the best real estate agent we could have! He was so attentive always asked questions to find out what we are looking for. He responded to us immediately and always had a update in a timely manner. He always had every home we asked for lined up and ready for us to see. He was always well prepared and always got back to us with answers to our questions. He's absolutely knowledgeable on the real estate market and was always honest. Even our families loved Matthieu's work ethic. We loved working with Matthieu and hope to again in our future for investment properties but he found us our dream home! Kamielia & Mark
Matthieu is extremely responsive and accommodating. He has great relationships with other agents and was able to quickly book showings that fit into my crazy schedule. Matthieu is very knowledgeable about Westchester real estate and helped me through my entire home buying process. He shared his expertise during all showings. Beyond helping me find my first home, he help guide me through the closing and moving process as well. Matthieu Allirot helped me find my first home and I would recommend him 100 percent! Delia M.
As a first time home buyer, I (and my husband) had no clue what to look for in a house. We searched for a perfect place for almost 2 years. We went to see many houses and our preference changed over time. Matthieu taught us everything we know now and he was SO PATIENT during the whole process. He responded to every text message/email/phone within minutes. Honestly, I have never met anyone so dedicated and responsive. He is very knowledgeable about the area. When we finally found a perfect place, unfortunately during the COVID season, the competition was unbelievably fierce but Matthieu aggressively fought for us to get our dream house! We just moved in last week. I think we got super lucky that we got to work with Matthieu. I will of course recommend Matthieu to all of my family and friends. Dou Y.
Matthieu gave us excellent service from the moment we met him at a showing before we were even serious about the process. He led us through the selling/buying process, kept us well-informed about the market, and was extremely responsive to all of our questions. Matthieu also was very knowledgeable about the area and listened closely to what we were looking for in a home. When we finally put our house on the market, we had multiple offers in less than a week, and were also able to find a new home that same week. We highly recommend Matthieu, and would use him again if the need ever arises again Duvol T.
Matthieu was so patient with me for my first home buying experience. He was attentive to all the things I wanted and was always creating time for me to show me places of interest. I felt comfortable with the whole process and was prepared for every step. Not once did I feel like I was pushed into making a decision and whenever I had questions, he was so responsive and gave great feedback. He definitely has a gift for finding homes that fit the buyer. I would 100% recommend Matthieu! maureen B., Buyer Client
Matthieu assisted me with the purchase of my first home. I couldn't have been luckier to have him as my agent. He made the entire process a lot easier than I ever thought it could be by always staying highly responsive, prompt, extremely professional and at the same time,M I felt completely understood as a person and as a client. He is very knowledgeable, has resources; he's positive and realistic at the same time and I truly felt I have someone who has my back. I'd recommend Matthiew to my closest family and friends! Meg G., Buyer Client
Matthieu Allirot is an amazing real estate agent. We bought an apartment in a co-op building in Westchester and he was extremely knowledgeable of the area. Aside from him finding us what we wanted (that included the long list of necessities)…. He was SO knowledgeable with the process!!! This is something you don't find in many agents - especially with co-ops. The paperwork is A LOT, the interview is intimidating, but finding an agent that knew how to handle it was our saving grace. He was so responsive and patient, it made us feel like we were his only priority.  Aside from all of this, he's a really fun, professional person to be around. I highly recommend working with him. Gena C., Buyer Client
Matthieu Allirot in the News
Yes, I would like more information from Sotheby's International Realty. Please use and/or share my information with a Sotheby's International Realty agent to contact me about my real estate needs.
By clicking Send Message, I agree a Sotheby's International Realty Agent may contact me by phone or text message including by automated means about real estate services, and that I can access real estate services without providing my phone number. I acknowledge that I have read and agree to the Terms of Use and Privacy Policy