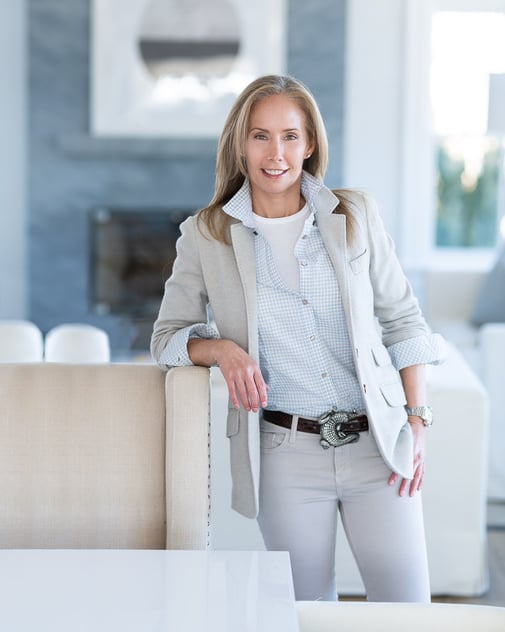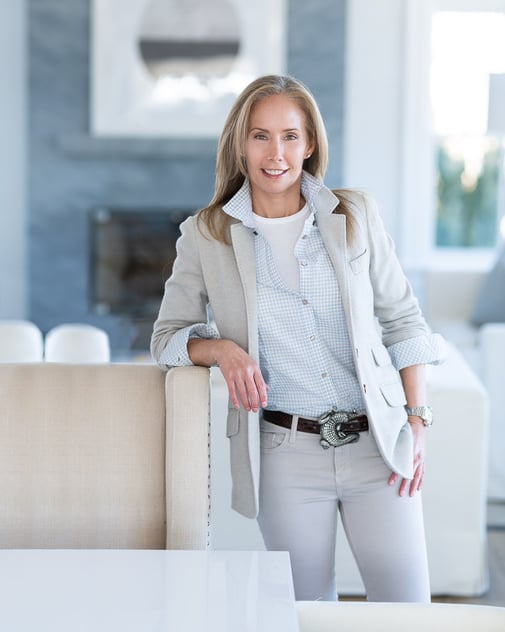 Stacee Massoni Blatte
Associate Real Estate Broker
Rye
49 Purchase Street
Rye, NY 10580
Stacee is exceptional in the breadth of her knowledge and the depth of her experience having over 30 years in the real estate industry. She is unmatched in her ability to reach a wide and diverse audience for the properties she lists. Her patience, professionalism, work ethic, and strength as a skilled negotiator have earned her the trust and respect of her clients and their continued business and referrals. Having worked as a teacher and raising her children in the Westchester school system, she is also a well-versed source of information on the area's public and private schools. Stacee is recognized by her clients and customers alike as being truly the "best of the best" in all facets of listing and buying a home, which her impressive track record depicts.
1993 - Stacee began her career in Real Estate @ the prestigious NYC Law Firm of Weil, Gotshal & Manges.
1995 - Viacom Corp., NY - Real Estate Team.
2004 - Joined the Houlihan Lawrence Real Estate Team - Armonk, NY.
2015 - Joined the William Raveis Real Estate Team - Armonk, NY.
2020 - Joined the Julia B. Fee Sotheby's Team
Backed by one of the strongest real estate agencies, Stacee continues to grow her real estate business while focusing on providing 100% Customer Satisfaction. Stacee has a wealth of knowledge and connections in Westchester, NYC, Florida, and the Hamptons.
Stacee has been named #1 producer in Armonk and the winner of Best of Westchester for "INDIVIDUAL REALTOR." Most of her listings close within six months of listing. Stacee lives in Armonk, NY, with her family.

ADDITIONAL EXPERTISE:
Real Estate Expertise Specialties - Extensive Market Knowledge in Westchester, NYC & Hamptons Markets, Logistics and Strategic Planning, Marketing, Staging, Social Media, Interior Decorating, Luxury Homes, Relocation, New Construction, Land, Real Estate Investments.
Community Involvement - Along with my family, I am involved in many aspects of the Armonk Community, as well as President of the Cider Mill Community Board. Good Dog Foundation where we visit children in hospitals with our golden retriever Hampton.
Professional Awards & Achievements - Top Producer Award Winner from 2008-Present
Professional Associations & Designations Member - Hudson Gateway Association of Realtors Member - Hudson Gateway Multiple Listing Service Member - NYSAR NY State Association of Realtors Member - NAR National Association of Realtors, Licensed Associate Broker, Short Sale Foreclosure Resource - SFR.
Communities - Chappaqua, Bedford, Armonk, Pleasantville, Scarsdale, Rye, Rye Brook, and The Hamptons.
READ

MORE

LESS
Born In

Westchester

Lives In

Armonk and The Hamptons
READ

MORE

LESS
Testimonials (54)
Dear Stacee,We wanted to reach out and express our sincere gratitude for the exceptional service you provided during the recent sale of our house. This marks the second time we have had the pleasure of working with you, and once again, you exceeded our expectations.Twelve years ago, when we first enlisted your help to sell our previous house and purchase our current home, we were impressed by your professionalism and attention to detail. Now, as we embarked on yet another chapter and needed your expertise once more, you didn't hesitate to be there for us. Your dedication to your clients is truly commendable.Today, your guidance on pricing our house was spot on. Thanks to your thorough understanding of the market, we received multiple offers and had our house under contract within a week. It was remarkable how you took care of every aspect of the process, alleviating the stress that often accompanies such transactions. Your meticulous attention to detail sets you apart from other real estate brokers, and we have no doubt that it contributed to the success of the sale.Stacee, you are an absolute gem in the real estate industry. Your professionalism, expertise, and unwavering commitment to your clients make you a trusted and invaluable partner. We consider ourselves fortunate to have had the opportunity to work with you not just once, but twice. Without hesitation, we wholeheartedly recommend you to anyone seeking a real estate broker who will go above and beyond to achieve outstanding results.Thank you once again for your exceptional service.  Donna and Jeff
Working with Stacee Blatte was the best decision we could have made. Stacee is honest, kind, generous and a hard worker. Although we know there were other clients, we always felt like we were Stacee's only clients and top priority. She is lightning-fast when responding to questions and gave excellent guidance which set us up for a smooth closing. We wouldn't hesitate to recommend Stacee to anyone. Andrew and Angela Burt
Stacee Blatte is a terrific representative for your company. Jeffrey and Donna Melnick
If everyone did their job as well as Stacee, the world would run much smoother. She's professional, responsive, knowledgeable, and a pleasure to work with. If I could give her more than five stars I would. Marlene Kern Fischer
Did a great job selling our home in Armonk quickly and at a great price Don Draizin
Stacee is great! Knows the market, knows how to help sellers and buyers, knows how to show a home in the best way, a great communicator. Art and Sandy Adelman
Working with Stacee was such an easy process. She is a seasoned Broker and her experience really shows! Stacee found us our dream home and walked us through the process every step of the way. She's extremely knowledgeable and we could not have done it without her! Tracy and Spencer
Stacee was an absolute pleasure to work with and unlike most Brokers in that she makes the process feel seamless from start to finish! We have been working with Stacee to find a home for over 2 years now and I can't say enough great things. She is knowledgable, patient, kind, responsive (at all hours of the day!), and beyond generous with her time. If you are looking for someone who will go above and beyond to help you find your dream home, Stacee is the one! I recommend her to everyone I know without hesitation. Barie and David
Stacee Massoni is the consummate professional while also exuding friendliness and support for the process. Stacee represented me in selling my home, and her strategy and advice contributed significantly to maximizing the sale price. I can't say enough GREAT about Stacee! . Kathryn Carson
Words cannot express how extraordinary Stacee truly is as both an agent and as a human being. She cared for our home as if it were her own home, the respect she has shown is bar none. She was always available to be on site for showings and during this Covid sensitive time she always took proper precautions to protect everyone involved. She is detail oriented and understands how to best represent a home from staging to photography to touring. She knows how to negotiate, yet be reasonable, basically always professional with a level of decency. As time went by, we became good friends that we hope will not go away. She has earned my deepest respect in every way and now my family considers her part of our family. Anyone fortunate enough to have Stacee on their side would very lucky and not disappointed. We are so happy now to start the next chapter of our life and we wish Stacee much success in the future. David & Liz Freund
Stacee was a fantastic advisor and partner in our home-buying process. We are new to the Westchester County area and connected with Stacee through a referral. While we were daunted by the sellers-market conditions, Stacee navigated us and helped us land the perfect home for our family. She's always available, has the utmost of professional manner, is well connected and has loads of experience to address all the odd nuances that suddenly are thrust into a hot-market situation. I highly recommend Stacee as a trusted advisor in any buy or sell situation in this region. Chris Hurn
Stacee was the BEST realtor we have ever worked with and I cannot say enough to recommend her.  Selling a home is a massive, daunting undertaking and I was very nervous about the whole process.   After initial discussion Stacee advised and guided us on getting our home in perfect showing condition.  Once listed she got our home a lot of visibility and generated interest.  We were working from home during the pandemic and she worked with us to coordinate showings quickly and efficiently around our busy schedules.  Most importantly she didn't just show the house, she presented it with all of its features - she really SOLD it at each viewing.   It was her energy and enthusiasm that got us a contract within two weeks.   After that she personally oversaw every part of the process and supported us right through closing.  If you are looking for a good realtor who will represent your interests at every step of the way, I highly recommend Stacee. Sarah Asad, Seller
Diane and I could not have been happier with the way Stacee Massoni managed the entire process of selling our home in Armonk from guiding us on how to realistically appraise our home (often difficult for sellers who are inclined to overvalue their property), to sifting through offers from potential buyers to finally securing a sale to a highly credit worthy buyer within $5,000 of our selling price. She was kind enough to give us briefings on each visit to our home so that we always knew what was going on. Stacee also introduced us to a first-rate law firm to handle the sale itself even though it had to be done remotely.Aside from her technical expertise, Stacee was a pleasure to work with throughout this process as she was always upbeat and highly informative about the state of the market in Armonk. We cannot over emphasize how great a realtor she is as well as being such a caring person. We felt she was always doing what was in our best interests. Diane & Nessim Levy, Seller
My husband and I were first time buyers and could not have asked for a more knowledgeable and patient agent to guide us through our process. Not only did Stacee know the market well, she took the time to understand our family and needs to help tailor our search. Her design skills and background allowed us to view properties with a unique creative lens. When it came time to making an offer and closing the deal, she provided honest and frank feedback and great negotiating skills. We could not recommend Stacee more strongly. Mindi and Josh
Five stars Lisa Ferrovecchio
From initial listing thru closing our entire house sale had to be done remotely. Trust, professionalism, thinking outside the box and being a can-do person were critical. Stacee became our eyes, ears and feet on the ground. She was all of these and more. I rarely write reviews but she'sthe best realtor I've ever worked with. Six stars Gary Werlinich, Happy Seller!
"Stacee was an outstanding professional... she made selling fast, easy and a great price." Brenda Schone (Armonk, NY)
"I highly recommend Stacee with the highest praise. She was our second agent and the service she provided was nothing short of impeccable. Hire her if you need a top local agent. Her local knowledge, relationship with other agents and service providers, negotiating skills and guidance are unmatched in the industry". New York, NY
"Stacee is an excellent agent! She was available 24/7- she was persistent, reliable, detail oriented and always fun to be with!!! I would highly recommend her to anyone looking for a home!!!" Tamara Director Revoc Trust (Armonk, NY)
"Our agent's impressive work ethic, spot-on knowledge of the market and the effective tools to do the job yielded excellent results for us. We're glad we took the recommendations of our equally-satisfied friends and hired Stacee for the sale of our home. Thanks again, Stacee....for everything!" Paula Kellard (Armonk, NY)
"As someone who has bought and sold 3 homes in 3 separate states in the last 5 years, I can truly say that Stacee Lieberman-Massoni is the most professional, knowledgeable, good-natured, tenacious, and patient Realtor I have ever had the pleasure to work with and know. We recently sold a very idiosyncratic home in northern Westchester and had to navigate through a labyrinth of permits, taxes,laws, potential buyers and offers. Stacee was never baffled by any of it - she had seen it all and knew how to handle it all. Thank goodness we had her on our side! I don't know how we would have made it to closing otherwise. Stacee has my highest recommendation and my eternal gratitude!" Mary G.
Stacee's skills, knowledge and professionalism were invaluable throughout our home buying process.  While I was in Australia Stacee was able to find the home of our dreams.  Her expertise, commitment and connections were the key to our success in the end.    Bronte Gummer
"Stacee is amazing to work with.  I have not been happy with some other agents in the past but Stacee was everything I hoped I would find in a great agent; she is smart, hardworking, friendly and never pushed us out of our budget comfort zone.  She treated me as if I was the only client despite my budget being on the lower end and was always available when I had a question. One day she called and said she was touring a house and she thought it was everything we were looking for.  She was right; it was the house we eventually purchased.  She knew us so well that she knew we would love it.  I highly recommend Stacee!"  John & Paula Kellard
"Stacee Massoni is a consummate professional who operates at a truly elite level in her field. Her unparalleled knowledge of the local market, painstaking attention to detail with every aspect of the buying process and extraordinary personal service set her apart in a crowded field. If you are looking for the house of your dreams then look no further than Stacee Massoni. We can confidently recommend Stacee with our highest rating without hesitation."  Richard & Jaclyn Ross
"I recently have had the pleasure of working with Stacee Massoni on the purchase of my home and the experience was amazing.  Stacee's organization and hard work made the process go smoothly without a flaw.  Whatever needs to get done Stacee is always one step ahead taking care of it.  From referrals on inspectors to decorating referrals, Stacee is connected.  Her wealth of information and efficiency is endless.  She is always professional and makes herself available 24/7.  By the time we left the closing she already had a contractor at my house and multiple other appointments    scheduled for me that I had asked her to take care of. She truly runs a full service business.  Stacee is by your side even after your closing.  I still contact her for information and she is just as eager to help now as she was before closing.  If you are looking for a real estate professional who can meet your every expectation, look no further, Stacee will deliver." Lara Ratzan
"My husband and I worked with multiple brokers for over 2 years before we met Stacee. She immediately made us feel comfortable as we realized we are now working with a true real estate professional. Her patience and understanding of the current market helped our family find the right property for the right price in the exact town and school district we wanted. Stacee made the process enjoyable and stress free. Post sale, Stacee has been there for our family with     excellent guidance in regards to our neighborhood and general real estate inquiries. We highly recommend Stacee for all of your real estate needs."  Erica & Neil Lesher
I could not say enough great things about my experience with Stacee! Not only is she an excellent broker, but she is also an amazing person- patient, dedicated, and genuinely loves what she does and cares about her clients.  Stacee stood by us throughout our three year house search and advocated for us when we needed her to. Thanks to her we finally found our Dream Home!  Stacey & David Greenberg
"SOLD IN 48 HOURS AT LIST PRICE Working with Stacee to sell my home was the best experience. She is on top of the market, organized & a true      professional. Stacee personally takes care of everything from staging your home to every item that needs to be handled prior to closing. She has a contact for everything and knows how to get the job done quickly & in a successful manner. She was available 24/7, every step of the way. I am truly grateful to have had someone of her caliber to sell my home."  Stacy & Andrew Bergman
Over my many years, I've purchased three and sold two homes in FL, and also bought and sold one home in NJ, one in CT, and two in NY. Looking back at my experiences, it was clear to me right from the outset that Stacee's skills, dedica-tion and operating style far exceeded those of her peers. Her deep knowledge of the market, its history and trends were impressive and a real advantage. Her integrity, organiza-tion, motivation and immediate responsiveness were very impressive. Her personal drive and ability to communicate across her network was essential while, at the same time, keeping me fully and timely updated. Additionally, the relation-ship she has with her peers was very good and a real asset. Stacee is an excellent communicator, she's is highly motivated to negotiate the best possible transaction for her clients and she's "always on." I feel fortunate that she was recommended to me and, in my mind, whether buying or selling, Sta-cee's performance will truly please you!  Brenda Schone
"Working with Stacee is like no other experience my husband and I have ever had. Never has an agent gone above and beyond our every expectation like Stacee did. Every step of the way she gave us her undivided attention and worked tirelessly to help us find the right Buyer. Her marketing and negotiating skills enabled us to sell in less than 2 weeks. Throughout the process she took care of everything. Stacee delivers results."  Terry & Larry Calagna
"Best Experience! Stacee is an excellent realtor. Her knowledge and experience in the Westchester real estate market, along with her professionalism and accommodating manner, makes her successful and a pleasure to work with. Stacee's market analysis and drive had our house sold in two weeks. We couldn't be more pleased!"   Chris & Tami Arcamone
"Best Selling Experience Ever! If you want a professional and superior negotiator we recommend Stacee. She is the most detail oriented person we've ever met; she took care of everything from start to finish. We loved that she was always available for showings.    Her attention to detail made for great professional photos of our home, making selling that much easier. She is a wealth of information and has incredible contacts for any need or desire that might arise during the selling process."  Lore & Peter Cox
"We had such a wonderful experience working with Stacee! She was always available, proactive and extremely    organized. She helped us navigate the stressful world of home buying with confidence and patience. We quickly realized that she was not only our real estate agent but our friend. We couldn't have been happier with Stacee and will only work with her in the future!"  Jamie & Ben Tieg
"If You Want To Work With The Best... Choose Stacee! We had a wonderful experience with Stacee. She is extremely professional, very patient, organized and thorough! She is tremendously experienced and knowledgeable. Stacee made the experience of selling our home easy and even fun! If you want the best contact Stacee. "  Stacy & Andrew Bergman
"We had the pleasure of working with Stacee over the past few years. We were referred to Stacee by dear friends of ours who had worked with her to find their dream home.  Stacee invested the time and energy to develop a meaningful     relationship with us, just as she has done with our friends.  This allowed for a great experience where there was    absolutely no pressure put on us and Stacee was able to get an intimate understanding of what we were looking for (and what we weren't!). She was patient throughout the entire process as we are first time homebuyers learning the ins and outs of buying and selling real estate and what it means to own a home. Stacee was aggressive using her contacts and resources to make sure all information was put in front of us.  It was very clear she is well respected by her peers in the industry which is a clear competitive advantage.  She has continually gone above and beyond what I would expect from an agent and I would not hesitate for a second to recommend her to any of my closest friends or colleagues."  Marc & Lauren Dichek
"Working with Stacee Massoni is an absolute pleasure.  Stacee is always so professional, thoughtful, loyal and extremely patient. We have recommended her to so many others. Our new home has worked out perfectly and we have Stacee to thank for it."   Jonathan & Reggie Fink
"Working with Stacee to sell our home was an amazing experience.  She was always on top of the market and her I    nformation was always accurate.  She is professional, organized and treats each of her clients as if they are her one and only. Stacee personally takes care of everything from staging your home to taking care of any items that arise and need to be handled prior to closing.  She has a contact for everything and knows how to get a job done quickly, smoothly and in a successful manner.  My wife and I would be happy to recommend Stacee's services.  She is simply the BEST!"  Anissa & Robert Klein
"The epitome of "Above and Beyond" Stacee leaves no stone unturned, she was prepared in advance of every home she showed us and she asked insightful questions of the selling agents. She gave us her undivided attention and worked tirelessly to help us find the right house. Stacee was thorough & honest in her assessment of each house we visited. She is an invaluable resource giving us   Insight into our new community, and introducing us to other families in the area."  Lori & Howard Cooper
"Dear prospective home buyer or seller, I am sure you recognize that there are many real estate professionals that you can choose from when buying or selling a home.  Simply put, you are doing yourself a disservice if you work with anyone else other than Stacee Massoni. To lay out the foundation that I make this statement on, these are the qualities that I find important. Temperament – Things get dicey when negotiating. But she handles the pressure, navigates the personalities and tells you her opinion no matter what (even at personal cost to herself). Local market knowledge – Many real estate professionals claim to have this, however one can easily misinterpret    salesmanship for true skill during the interview. Likely the transaction you are contemplating is financially material, so don't underestimate the importance here. On our sale - she advised us on how to price the home that we were selling.  She understood our     constraints and in four days of listing, we had four offers, one at full asking price and other offers in the ball park;     moreover we went to signed contracts within eight days of listing. Price, speed and certainty were our constraints – all of which were met or exceeded. On our purchase, she found us two homes that met our criteria and conducted a reverse auction for us to buy either of the homes.  We bought a home we love, at a fair price.  Table Stakes Qualities – Her integrity is nonnegotiable, she is always available, she runs a highly organized process, and she directly oversaw each showing of my home.  Plus she is a nice person! I have hired many people and professionals; Stacee is the only person that I have ever written a note like this for. To  repeat myself, you are doing yourself a disservice if you work with anyone else other than Stacee Massoni."  Jeffrey & Donna Melnick
"Just a note to say thank you for all your hard work, dedication and time you have invested in selling my house and    finding me a new place to live.  Your professional knowledge and demeanor are to be admired; you are one of the very few agents that is very candid and don't waste time with a small talk. You have been a pleasure to work with, I would not hesitate to recommend you to my family, friends and colleagues .Thank you for all you have done for me, and I wish you much success."  Marge Levine
"In the Fall of 2010 my wife, Patricia Jovane, and I decided to look for a weekend home in North Westchester County.  At the suggestion of good friends, who had recently purchased a home in Armonk, NY, we contacted Stacee Massoni, a real estate broker with Houlihan Lawrence. From the beginning, Stacee was diligent and overly attentive to our needs.  She was quick to provide us with options, walking through each prospective property in detail and providing insight as to what type of home would best suit our needs.  Being first-time home buyers, Stacee made sure we had all the information we needed to feel comfortable and educated in making our final decision.  She was resourceful and creative, visiting Town Hall to obtain historic and tax information on the home we ultimately purchased, and providing us with guidance on all aspects of home ownership and maintenance.  Throughout negotiations and the eventual closing of our home, Stacee continued to work tirelessly, and was relentless in seeking answers to our questions and resolving issues as they arose.  Buying a home can be difficult and stressful proposition, but Stacee managed to make it simple.  We can't recommend Stacee enough and truly welcome the opportunity to work with her again in the future.  Please do not hesitate to contact me should you have any questions regarding our home buying experience.  Thank you."   Daniel Dusek
"There are no words to express how fabulous Stacee is!  Stacee epitomizes patience.  She takes her time with us and never makes us feel as though we are a nuisance (even when we've called her a dozen times in an hour!).  She seems to sincerely have our best interests at heart and is never pushy.  She has taken the time to get to know us and genuinely knows what we are looking for in a house and in our lifestyle.  She is a wealth of knowledge and incredibly     professional.  Stacee's attention is so personalized that we feel as if we are her primary focus.  Working with Stacee is a privilege and we are lucky to have such a dedicated professional and great friend working on our behalf." Heather & Michael Harris
"Stacee has been the best agent we've delt with to date. She offered guidance in pricing our home and in selecting our new home. She was very knowledgeable about the real estate market (especially Armonk) and advocated for us when it was needed. She went beyond the call of duty and helped guide us in the registration of our child in school. We are very appreciative of that." Jennifer Samagaio (West Harrison, NY)
"Stacee was literally life transforming for us.  Coming from Manhattan, we were struggling with our house search in Westchester.  She was a treasure trove of information about the taxes, commutability and nuances for each area we were considering.  Ultimately, we found our dream house in Armonk, a beautiful area which we were not even considering.  We could not be more pleased with the result.  During the search and purchase process, Stacee was clearly a seasoned expert and it was a great comfort having her help.  Our relationship with Stacee has evolved to one of great respect and friendship and we give her the highest praise and accolades as a real estate professional." Jason, Melissa and Dylan Pollen
"Stacee was wonderful to work with - she was patient, knew exactly what we wanted, and fought for us when we needed her to." Stacey Greenberg (New York, NY)
Stacee was fantastic throughout the entire process! I hope everyone looking to buy or sell a home has an agent like Stacee...the best!!! Brian Nurse
Our highest marks. Stacee helped us sell our home. She knew we had tried to sell last year and came to us at just the right time for us to re-list as the local Armonk market heated up. She was great throughout the process. Very responsive, friendly and knowledgeable. Sold the house on our terms. She was a pleasure to work with. Allison Berman, 15 Evergreen Row, Armonk NY
In these most harsh and difficult times of Covid, I had to sell a home. As though there wasn't enough stress in life, but I had the pleasure of dealing with a bright professional by the name of Stacee Massoni. She sold the house in less than 10 hours of listing. She made everything just about effortless for us. From legal representation to house visits for the buyer she handled it all. Any questions we had, she had the answers. She is an absolute marvel. Anyone thinking of selling a home would be blessed to have her handle the sale. Your home could not be in better hands. Jo Ellen Kandler, Happy Seller!
My co-brokers, Melissa Kaminsky and Stacee Massoni, were helpful, professional and knowledgeable. Working with them was simply fabulous! Jeffrey and Beth Fink
Stacee was amazing! Joshua and Mindi Katzeff
Stacee was literally life transforming for us.  Coming from Manhattan, we were struggling with our house search in Westchester.  She was a treasure trove of information about the taxes, commutability and nuances for each area we were considering.  Ultimately, we found our dream house in Armonk, a beautiful area which we were not even considering.  We could not be more pleased with the result.  During the search and purchase process, Stacee was clearly a seasoned expert and it was a great comfort having her help.  Our relationship with Stacee has evolved to one of great respect and friendship and we give her the highest praise and accolades as a real estate professional. Jason, Melissa and Dylan Pollen
Stacee came highly recommended from a friend and exceeded every expectation. She added value throughout every stage of the process, from being all over the market in our search to being extremely knowledgeable throughout the contract stage, which ultimately saved us money in the long run.  She listened very carefully to our wish list from day one and was able to convert her knowledge of our requirement into results.  Stacee is also a certified interior designer which helped saved a lot of time in decision making for our home renovations.  Stacee is the most hard working, organized, responsive and detail-oriented broker in the area.  For what easily could have been an extremely stressful process, ended up being seamless and fun through our experience with Stacee. Sam &Gali Seiler
Yes, I would like more information from Sotheby's International Realty. Please use and/or share my information with a Sotheby's International Realty agent to contact me about my real estate needs.
By clicking Send Message, I agree a Sotheby's International Realty Agent may contact me by phone or text message including by automated means about real estate services, and that I can access real estate services without providing my phone number. I acknowledge that I have read and agree to the Terms of Use and Privacy Policy