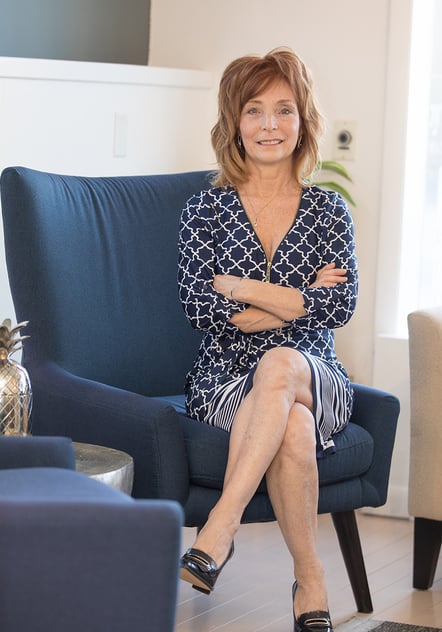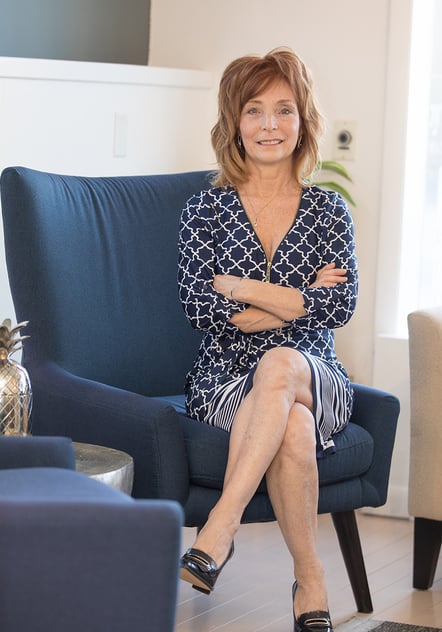 Tonia L. Scalise
Real Estate Broker
Lenox
34 Church Street
Lenox, MA 01240
Be Selective! Real estate is one of your largest investments and its important to choose wisely. Review the Bio to see what you think and you can rely on the fact that Tonia has been personally selected countless times to be the Realtors' Realtor, the Lender's Realtor, the Judges' and Lawyers' multigenerational Realtor as well as everyday friends, family and business associates. A unique real estate offering in the Berkshire with 35 years of real estate sales experience as a women business owner, and now a Broker Affiliate, Tonia offers luxury service to all clients all price ranges with a strengths in design and knowledge of construction. She is a multifaceted resource of real estate related information that contributes to creatively designingindividual marketing plans for properties and has a plethora of knowledge to strategically present offers for your success in this wildly competitive market. As a consistent award winning agent you can be assured of her commitment, determination, and expertise to achieve your hopes and dreams financially and personally.
Tonia adds a breath of fresh air to an otherwise complex process. Her energetic and enthusiastic sales approach is the ultimate formula for a positive real estate experience with exceptional and rewarding results for you. She prides herself on intuitively matching her clients' desires and dreams to that special home. This enlightened spin combined with experts skills as a certified mediator poises her clients for the win.
How she started: Upon graduation with a Bachelors of Science Degree in Business Administration and Marketing, " My Dad Made Me Do It" - he named her an officer of the development coroporation. She began working in the family business with her Father, Engineer and Real Estate Developer in the sales, marketing and design of newly constructed condominium homes. Tonia's first sale pending occured in two weeks from this start and the rest is history. She has been a Multi-Million Dollar Sales Producing Award Winning Agent & Market Leader with every company along the way: Century 21, RE/MAX and William Pitt Sotheby's International Realty -Diamond - Platinum -Gold Award winning agent. #1 Sales Associate in the Lenox office for 5 Consecutive Years and #1 in Central Berkshire and Pittsfield 2021 as well as placing in the Top 15 Agents regionally company wide in 2020 & 2021. This competitive spirit fuels her achievements and success for you.
As a lifelong Berkshire native, she proudly participates in arts & culture, fine dining and the natural beauty of the land and lakes we treasure in the Berkshires. She offers a conceirge service introducing and connecting you to fun activities and service providers making you feel at home in the Berkshires upon arrival.
READ

MORE

LESS
Born In

Pittsfield

Lives In

The Berkshires

Favorite Movie

Sound of Music

Passion

Love Fresh Air & Sunshine

Interests

Gardening, Interior Design. Sailing. Tennis, Sailing, Biking, Skiing, Cooking

Favorite Lyric

"You can turn the world on with your smile!"

Inspiration

Each day is a blessing!

Can't Live Without

Family, Friends & Coffee
READ

MORE

LESS
Agent Designations
Broker
Accredited Buyer Representative
Certified Residential Specialist
Graduate, REALTOR® Institute
Green
Certified Relocation Specialist
My Awards
#1 Selling Agent* & Agency | 5 Consecutive Years
Top 15 Rank Company Wide 2020 & 2021
#1 Sales Associate Lenox Office 2017-2021
#1 Sales Associate Central Berkshire 2018 & 2020
#1 Sales Associate Pittsfield 2021
Platinum Award 2017
Gold Award 2018 & 2019
Diamond Award 2020 & 2021
Testimonials (36)
I hope she's still in the business when we are ready to sell this house, because she will be my first call. Carl j. Giordano Laura M Dietl
Thanks so much for the expert help staging and representing my home! Chelsi Morrison Rohlfs
My experience was great! Thank you, Lisa George H. Atkinson Lisa M. Atkinson
I don't know about other brokers in the William Pitt office (I have no experience with any of them other than Tonia), but I would highly recommend Tonia to anyone looking for or selling a residence in the Berkshires. She was everything a broker should be. She was excellent in communicating, knowledgeable about the property, always available to address questions and issues, and a terrific introduction to the Pittsfield community and its resources. Keith Long Helen Long
Tonia Scalise has been very helpful in selling my sister's house after my sister died last spring. Because I live at the other end of the state, it has been difficult for me to have much involvement in the details of the sale and the maintenance of the property before the sale. Tonia handled the details, kept me informed, clarified my options, and provided advice. I would definitely use her again in a similar situation. James Donna James L Donna Personal Representative
I was so lucky to have Tonia Scalise on the hunt for my house. I gave her a list of my priorities and she totally nailed it! I'm a first-time buyer and Tonia couldn't have been more helpful from search to settlement. I sing her praises to everyone and wouldn't hesitate to recommend her to anyone looking for a determined and experienced agent with a great personality to boot! Roberta Eileen Tegethoff
Tonia is amazing! I live out of state - over 1800 miles away - so add that to COVID travel restrictions and the prospect of selling my mother's home was not appealing. She handled everything with grace and knowledge. She even connected me with an estate company to help with cleaning out the house. I had complete trust and faith in her and would not hesitate to recommend her. Holly Anderson Rawnsley
Tonia Scalise was my agent. She was phenomenal! Francis E. Johnson
Great Overall experience! We are thrilled at the results. Lee Albert Marcia Albert
Tonia Scalise is great. Knowledgeable, friendly, and the best in the businesses. Wouldn't want to work with anyone else. Maurice and Theresa Garofoli
Tonia is one of the best brokers I have ever worked with, Eyal She sold me 1029 Holmes Rd, and 267 Holmes Rd both in Pittsfield, MA Eyal Shapira
Tonia was simply incredible. She made recommendations and then asked for my input. She went with my requests but was totally upfront and honest that she would give it her all. She gave it her all, my house sold in five days. I couldn't be more pleased than I was with Tonia and would highly recommend her to anyone wanting to sell a house. Darrell Shedd
Agent Toni scalise was superb. She went above & beyond in every instance Would be happy to recommend her to anyone Martha and Charles Fezze
Hello, Tonia Scalise was absolutely wonderful throughout the process for us. Beginning from showing us properties and pointing out how things might work (or not) for our family. Once we found a house we liked she went above and beyond making sure everything was going smoothly, helping us connect with attorneys, plumbers and anything else we needed. She was always available to talk with us, offered invaluable advice on how to proceed with our renovations. We couldn't be happier with our experience with Tonia. Thank you very much! Alex Velinzon Alexander Velinzon Anait Arutunian
Tonia did a great job, was there to answer any questions and clarify positions! Barry Meekin
I just recommended Tonya Scalise to my friend who lives in Richmond. She is listing with you on Monday. I was very satisfied with her help and will continue to refer people to her. Jane Perlman
We bought and sold properties this year with the help of Tonia Scalise and William Pitt Sotheby's International Realty. Although we faced uncertainty in 2020, we felt comfortable and confident in our ability to find our perfect home! Tonia's knowledge of the market and potential buyers is extraordinarily keen. Her professionalism and energy shown to us is unmatched by other agents that we have known. Louis and Jayne Shogry
Tonia represented me for the sale of my house in 2019. Tonia is an excellent realtor. She pays attention to detail. Explains the process so it is easy to understand. She makes a very stressful situation better. kamuso
Tonia is professional and highly motivated. Louis and Joy Costi
Tonia was very pleasant & very helpful. I was very satisfied with her service. Roger Bowlby
Tonia was masterful in assisting us in negotiating our home. She was a delight to work with and extremely patient as we searched for the perfect home and provided feedback that was objective and allowed us to make decisions on each home we viewed. I would highly recommend Tonia! dalescalisesmith
Tonia worked tirelessly on our behalf and was very supportive and patient over what ended up being a year and a half search for a new home. She followed up a very aggressive effort to sell our old home in a reasonably short period of time. jciuci
Tonia was the agent for a friend who moved across the US to the Berkshires, and through them became my agent for a similar move. I had picked out a few houses that I liked, and she patiently took me to them all, but also had connections and knew of other properties coming on the market. Ultimately she knew what I was looking for better than I did myself! In the process of a few short trips to the Berkshires she gave me all her time, showed me the area and answered my millions of questions. I ended up falling for a house in the process of being gutted and remodeled and she took the time to ensure work was being done correctly in my absence as I had to return to CA during the time the work was being done on the house. I felt she was a great advocate for my needs. I highly recommend her, she is knowledgeable, well connected in the area and knows her business. It was a challenging time for me and she made it go as smoothly as it possibly could. tina6205
Tonia is fantastic! She is knowledgeable about the area, is very well connected, is respected by her peers, understands construction quality (her family is in the business), and has a well-informed opinion and not afraid to share, even if it is a contrasting view (i.e. she is not agreeing for the sake of closing the sale; she wants you to find what is right for you). She Also has an experienced eye: her understanding of what might or might not work for a particular buyer (or seller), and her creativity in suggesting solutions and/or improvements were spot on. We greatly enjoyed working with her and look forward to working with her again! Chip & Kim user7907088
When my 94 year old mom was diagnosed with dementia years ago my five siblings and I knew it would come to the point she wouldn't be able to stay in her own home. After two years of denial and countless close calls we finally decided to have my mother admitted to a nursing facility which offered great care and a special dementia unit. We called on Tonia Scalice because we heard of her widely acclaimed reputation and experience as a realtor. The many mixed emotions my siblings and I felt were completely understood by Tonia. She told us to take our time clearing and cleaning out the house which our father built and was family owned for 60 years. When the time came to put our home on the market Tonia went right to work doing comps, marketing and brought three buyers to the table promptly. Although it was difficult for us to let go, Tonia eased us all though it and made it a positive experience. I would recommend her for a real estate agent to anyone looking for an honest and straight forward sales approach. jamespenna40
When we decided to move here from the West Coast, I contacted a realtor who referred me to Tonia. We put together a list of 15 properties, and Tonia took me to see most of them so that we would understand the local market better. We fell in love with a unique, old farmhouse, and Tonia helped us to understand all the possible issues that could arise with such a property. She has a great eye for spotting potential problems, and if you ask her, she always tells you what she thinks. Tonia provided a bundle of information to help us figure out our negotiation strategy, and to get us into contract successfully at an excellent price. She knew the market, the players, and how people would react in the process--including us, her detail-oriented, nitpicky clients. She took the time to figure out who we are, and how to make the process work for us. We got the house, and are very happy with it. Being from out of town, we relied on Tonia for referrals for an attorney, financing options, an insurance agent, and a home inspector. All of them were terrific, and made the whole process as easy as a cross-country move can be. Through it all, Tonia was hard-working, smart, professional, and showed her great sense of humor. I have already recommended Tonia to others who had a good experience with her, and I worked with her again about buying some investment property in the area. I found her expertise as helpful the second time as the first! Thanks, Tonia! rwdorsey9
My wife and I moved to the Berkshires from out of state and had a week to find a home on a home finding visit. We didn't know Tonia, but she came highly recommended. We were lucky we found her. We found a home we love in two days and she helped us negotiate a price that saved us $$. We had a contract in place on the third day and closed in 30 days. Her energy and focus were amazing. She has a tremendous knowledge of the Berkshires market. She has expertise in home construction and renovations. She understands and is expert of all phases of a real estate transaction. And she made what can be a very stressful process fun. She loves what she does. We can't recommend her enough. gwmayne
Tonia was the selling agent when I purchased the house and I think she did a good job. After that I tried to sell the house when time came with other agents. They were very good and professional but the market was not favorable, I think. Regardless, ultimately I decided to use her as my selling agent. I was able to negotiate commission and she was very understanding. Ultimately the house got sold. I can't say the price was phenomenal but it was close to the market price. I didn't have any issues with her at all. She guided me well in the process. I would definitely recommend her services. achuryla
Tonia was hands down the best realtor I've had the pleasure of working with. I was a first time homebuyer and had spoken to several realtors in order to make an informed decision. I was very cautious about choosing a realtor and once I spoke with Tonia, it was clear who I would choose Tonia was available whenever I had a question or needed advice and her knowledge of pricing and properties was unparalleled. I am so impressed with Tonia and would recommend her to anyone in the market for a top quality realtor! user610919
If you want to get your house SOLD Tonia is your girl! We moved to another state, and being so far away she was able to take care of all the details for us....which was amazing! She even went to the house on very cold days to be sure the heat was on and such. (who does that????) I would recommend anyone to choose Tonia for their realitor needs. She is honest and most of all trustworthy. craftychick55
I have used Tonia twice to buy both of my homes. She is smart, knowledgeable, and real estate savvy. She works hard to get the job done correctly and timely. She has been in the game for a long time and it shows. It's nice to sit back and let her do the heavy lifting and just show up for the closing. garyherland
Before my mother died, I asked who she wanted to sell her house - as she was a paralegal who had worked for 30 years in the Berkshires. She said one name: Tonia Scalise. When I said how about getting other quotes, she said "no, she is the best." Well she knew what she was talking about because she truly is the best. As a practicing attorney in Boston, I have been involved in multiple sales as an real estate attorney, as a seller and as a buyer. She is by far better than anyone we have ever worked with - even in the multi million dollar range. To Tonia, it didn't matter if it was a $150K or $500K she gave her best effort. She stages, she has guys to fix, clean, take away junk and she is on any issue right away. Her expertise in negotiation and client management (being me) held the deal together when I wanted to let it go. I would recommend her to anyone looking to buy or sell in the area who is looking to work with a hard working professional with integrity. legillis
Tonia has been in the Real Estate Business for many years. She helped me buy my first two homes the first more than 20 years ago. She taught me everything I needed to know about the process. I will admit that the second purchase I was rather demanding asking to see more that 40 homes. I wasn't sure what I wanted and it took a great deal of her time. She is great at what she does and I would recommended her to anyone selling or buying a home. Kellie Perrault
Tonia did an amazing job assisting my wife and I in the search and purchase of our home. I recommend her to anyone buying or selling homes in the Berkshires. mattgerlitz
Tonia was my buyers agent when I bought my first house. I had found the property and I asked her to come and look at it with me. When she arrived, she was her smiling, energetic self. She knew that the house was in a flood zone, and she shared that. She explained what that meant...and what it would mean financially. She then looked at the house with me. She got her ladder and looked at the roof, she climbed UNDER the deck to see what was going on under there. We walked through the house and she checked every little detail. We decided that it was the right house for me, and we moved forward. During negotiations, she guided me and kept me calm. Her knowledge and her energy... as well as her amazing demeanor...were all very helpful. She asked questions of me that helped me to think more clearly about the whole process, and she was very timely to get back to me with answers to any questions I had. Tonias passion for life reflects in her work. I would, and have referred many people to her...because I know they will be taken care of...buying a house is a huge decision..but with Tonias help..it was an amzing experience. Randi Lynn Bassett
Tonia is an extremely knowledgeable and energetic real estate professional. She took time with us to walk us through the home buying process, and with her help we found and purchased a house we love! She makes an overwhelming process manageable and fun! We would recommend Tonia to anyone looking to enjoy the home selling/buying experience and we will definitely turn to her expertise again when the time comes! Shannon Teacher - Dalton, MA smsievers27
Additional Communities
COMMUNITIES

LISTINGS
COMMUNITIES

LISTINGS
Tonia L. Scalise in the News