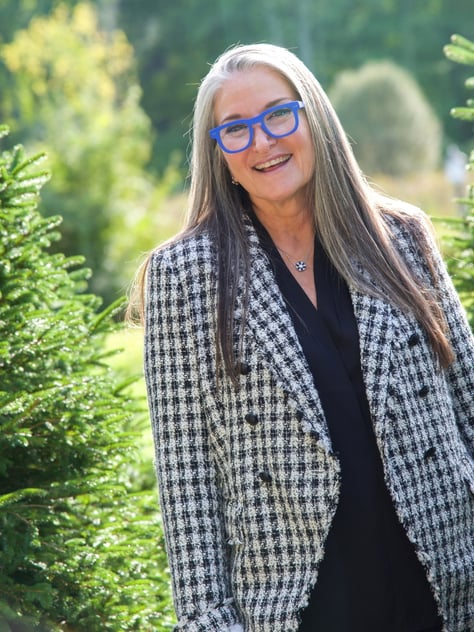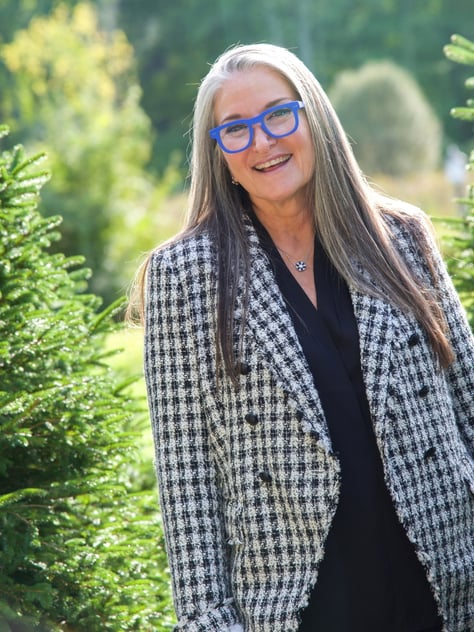 Ellen Schwartz
Licensed Associate Real Estate Broker
Ellen Schwartz is indeed a highly experienced and well-rounded real estate professional, specializing in Westchester County with a particular focus on Northern Westchester, including her residence in Katonah. With over 22 years of experience and a remarkable track record of over $500 million in sales, she is a trusted expert in the field.
Ellen's expertise extends beyond just transactions; she possesses a deep knowledge of the Westchester County area, including the unique characteristics of different communities and the importance of commuting options, which can greatly influence real estate decisions.
One of Ellen's standout qualities is her straightforward and analytical approach. She is known for being an attentive listener, which allows her to effectively represent sellers and achieve their desired outcomes. Additionally, she excels at matching buyers with their ideal properties by carefully listening to their needs and ensuring a perfect fit, all while working with clients locally, nationally, and even globally.
Her affiliation with the Katonah Chamber of Commerce demonstrates her commitment to local development and community enhancement, showcasing her dedication to the areas she serves. Ellen's hybrid approach to real estate, combining both traditional and modern methods, ensures that she can cater to a wide range of client preferences, providing a personalized experience for each client.
Ellen's dual licensing in both New York and Connecticut uniquely positions her to guide clients across state lines, offering a comprehensive perspective on regional real estate opportunities. Whether you are a buyer or seller, having Ellen as your real estate expert means you can confidently navigate the complex real estate landscape with a dedicated professional who truly understands your needs and is well-equipped to lead you to success.
READ

MORE

LESS
Testimonials (34)
Ellen is simply the best! She truly took the time to listen to us and understand what we were looking for, and when showing us properties she also gave us a fantastic education about the neighborhoods and towns we visited. When we decided on a property, she deftly guided us through the buying process, and was with us every step of the way. There were never any questions left unanswered. Ellen is incredibly knowledgable, personable, and passionate about helping people find their homes-- we are so glad and honored to have had the chance to work with her! Amy Eberstein
Ellen has been extremely helpful in selling our place. She actually goes the extra mile in helping out especially since it was a long distance closing. She is great with follow up staying in touch with all parties involved keeping the communication open at all times. It was a great experience working with her. I would highly recommend to anyone looking for a real estate agent ! Carol Jennings
What can I say, Ellen was just amazing to work with. You couldn't ask for better! She was always very quick to respond with any questions and concerns. She even went to the house to measure our windows so we could order blinds before we moved in. And even after we've moved in, she is still helping us with getting settled into the community and sending us welcome gifts. Ellen is the real deal! lem14
Whether you are looking for your forever home or a stepping stone, you can trust Ellen to guide you to finding the perfect fit. She starts by asking great questions and listens with an experienced ear. She shares not only her expertise, but her honest opinion and formulates a plan and expectations. She understood what was most important and non-negotiable and respected our "checklist". She was also very respectful of our time and only showed us listings that were appropriate. That was a time saver. When our parameters changed, she regrouped with us and within 48 hours we found our forever home. She walked us through the bidding process, inspection, contract and closing with utmost attention to every detail. In addition, her referrals for professionals to assist us have been of the same caliber. We are very grateful for her attention to every detail. Having her representation made the entire process seamless and smooth. You're in great caring and capable hands with Ellen as your broker. donna le1
We first knew Ellen as a neighbor, a friend and then as a professional. We asked her to sell our house. She always got to us before we got to her. Made us feel like we were the only customers she had. Listing to contract, high days. Then we asked her to buy a coop. Offer accepted in less than 24 hours. Amazing every step of the way. fmcinerney9
Ellen was professional, honest, and tenacious throughout our entire process. She was highly communicative, thoughtful in her approach, and able to connect us with her network to ensure all of our needs were met. Our family is grateful for Ellen and would highly recommend her and her team to any Westchester family looking to buy or sell in the area. Silkmanfamily
As a Real Estate Attorney, I have worked with Ellen on deals for over a decade and she is an amazing agent. When clients have Ellen on their side, they have a true advocate that will protect them and ensure they have the professional experience they deserve. Thorough and tenacious, always going above and beyond for her clients, there's not many like Ellen Schwartz. richgolioesq
Working with Ellen is an absolute pleasure. I highly recommend Ellen for all real estate purchases, sales and rentals. She goes far beyond any real estate agent I have ever used and I have many real estate investments and rentals. You will not be disappointed. She has rented 2 homes for me over the last year. TerryCuomo
I am pleased to share my positive experience with Ellen Schwartz and her brokerage team. She was able to sell our house quickly and efficiently while providing relevant market data and strategies. She was truly fantastic, available to assist us whenever we needed sharing valuable insights, which is all an important aspect we were looking for in a realtor. It's clear Ellen is dedicated to her work and goes above and beyond to help her clients achieve their goals. Based on our experience, I would definitely recommend Ellen to anyone looking to sell their property in the Westchester area. Overall, Ellen and her team are very reliable and provide excellent service to their clients. Thank you Ellen! faolmeta
Ellen is the only real estate agent my family and I will entrust with buying and selling our properties. She is the utmost professional, beyond knowledgeable about the market, and truly has her clients' best interests in mind from beginning to end of the process. I can't recommend her highly enough! sseidenpt
Five stars is not enough stars to rate Ellen. I have used her multiple times to sell houses and will never use anyone else. From advising me to how to prepare the house, to staging the house, to taking professional photos, to running multiple open houses, to negotiating the best deal for me (after getting multiple offers), Ellen is head and shoulders above her competition. Ellen is a professional in every sense of the word. Just as importantly, she is a great person. If you decide to work with her, you will be thrilled with the results! tlabella41
It was a joy working with Ellen and her team to sell our condo! I can't express how helpful she was and how seamless she made the whole process. Homebuying and homeselling can be an incredibly stressful journey (I've been there, and I've felt it!) and this was a very refreshing experience for me. She got us what we looking for and we are so grateful for her partnership. Highly recommend! smead317
Ellen Schwartz is the GOAT of all brokers. From the very beginning of our house hunt, Ellen was professional, honest, personable and effective. Ellen had our wants and needs in mind always… she really had our back and looked out for our best interests at every turn. She always gets the job done and she gets it done RIGHT. I also think she's a wonderful person. It has been a pleasure working with her and getting to know her…And best of all, we have our dream house!!! Could not recommend anyone more highly. myers michellea
Working with Ellen Schwartz to sell our home was the best decision we made. We already had our hands full like many households with two working parents, busy school schedules, social engagements, and living in uncertain times. Having Ellen working with us completely took the stress off of our shoulders of the home selling process. From start to close, she made everything easy for us. christine elyce
As first-time home buyers, my husband and I were really starting from scratch. We generally knew what we were looking for, but being unfamiliar with the Westchester and Fairfield regions, were feeling out of our element. From our first home visit to closing, Ellen took on all those anxieties. She is knowledgeable, responsive, and was never above a question we had about the area, property, market, etc. She was respectful of our budget and parameters, and never tried to fit us into a mismatched home. With her help, we now live in a perfect home in Stamford for our growing family. lauren perkowski
After raising our kids in a large beautiful home for 30 years we were ready to down size but did not know where to begin this very major life change process. We reached out to Ellen Schwartz for help. Working with Ellen & her team was one of the best decisions we could have made. Ellen held our hand & guided us through every step of the way. Ellen is professional, easy to work with & always available to help with things as they arise. Ellen checked in on things, kept the process moving & enabled us to navigate the sale & time it with closing on a new property. Ellen provided advise on the negotiations, contracts, and all aspects of the process. Ellen always stayed one step ahead of every scenario. Ellen helped us ready our house, sell it and close on the new property, providing professionals for all aspects needed in the sale & move. She was truly amazing & easy to work with. She made a very complicated and stressful project, easy & fun. If you are lucky enough to work with her, you won't be sorry. Ellen has over 20 years experience in the real estate business and it shows.Ellen is a caring person who took a personal interest in making sure we as her clients were well taken care of. We will never be able to thank Ellen enough for what she did. We are now happily relocated in our new beautiful beachside home, ready for the next stage thanks to Ellen's hard work. beverly baynard
My husband and I had the pleasure of working with Ellen three times and were delighted with each and every interaction. Initially Ellen helped us find a house rental, which is not an easy task in Westchester County and she found a spot in the city we wanted, in the neighborhood we wanted and in the school district where we wanted. It was a very emotional time for my family and Ellen was not only a fantastic realtor she was compassionate and accommodating and worked with our schedules. The rental worked well for us and a year later we were hoping to buy a house in the same area and we knew immediately we wanted Ellen to help us. Again Ellen was great to work with. We discussed our wants and needs, our pros and cons and ultimately she found us 3 houses that we really like for different reasons. With Ellen's assistance and expertise we narrowed down to the one we loved and lived in it happily for 7 + years. Finding jobs in different states we turned to Ellen again to help us sell this house we loved. And Ellen was great at advising us which furniture to keep for the showing, which rooms to repaint and how to show the house in its very best light. We received and exciting offer in two days. My only regret was that I could not use Ellen to find my next home out of state. I cannot recommend Ellen enthusiastically enough! She is more than a relator she is someone who looks out for the best interests of her client. She is a true professional with immense expertise and a great sense of humor! jodyabzug
Ellen was great. She started by giving us sound advice on preparing our home for showing. We ended up getting $ 135,000 above asking! Her advice was right on. robertfrangella
Ellen Schwartz comes in and gets the job done. Watching her work is magical! She is a delightful, well-informed, highly skilled professional. She staged our home and worked tirelessly on our behalf. When some initial offers fell through, she had other buyers lined up immediately. Until we contacted Ellen, there was little interest in our home. We sold our home quickly for more than the listing price, thanks to Ellen! Ellen also helped my mother-in-law sell her home and purchase a new one---same incredible results. 30MaplewoodRd10530
As first time buyers entering this treacherous market, naturally, we were hesitant. However, I must say through out our entire experience Ellen was absolutely amazing. We were so grateful when Ellen was referred to us, she is experienced, highly knowledgeable and has the heart of a teacher, keeping us informed every step of the way. Because of Ellen's dedication and amazing team we were able to purchase our forever home. We are eternally grateful for all she did for us. Highly recommend! njones22813
Professional, accessible, responsive and reliable. She knew exactly how to showcase our home to get the best price and even loaned us items so we wouldn't have to purchase things. I HIGHLY recommend her! srclifford4963
I cannot recommend Ellen highly enough! From the first moment on the phone with her I knew she would be amazing, and she lived up to my high expectations. She was there for us throughout our process of buying our house, gave us her honest perspective, and pushed for us when we needed an advocate. She knows the area extremely well, guided us beautifully throughout the experience and goes above and beyond in her service. We absolutely loved working with her. stephenbrackett0
Ellen was nothing Short of spectacular to work with! She laid out a very extensive packaging, marketing and open house strategy and did everything promised and more. She worked diligently with the home stager to transform the presentation of my home to widen the buyers it would appeal to. Her or her team did an open house every week. Her insights and knowledge of the local housing competition was extremely helpful. Specific to my pricing and bid negotiations I felt she was always working in my best interests to get me the best selling price possible. Over two years I worked with two other realtors that exhibited half the enthusiasm and effort of Ellen. ELLEN GETS IT DONE!! mahfouz joseph68
Hi Ellen Whadya think. " We have bought and sold three houses and Ellen is by far the most thorough, dedicated agent we have worked with. From the initial listing, the staging of the house all the way until closing she was there every step of the way. She is invested in her clients interests and fought for us when the buyers made things a little tough. She is easy to work with, picked up the phone when we called and made what can be a trying experience as smooth as possible. We would recommend Ellen Schwartz to anyone who is looking to buy or sell; in this area, or any other area for that matter. Tucker and Allison Smith tuckersmith2
Real estate is tricky, tiresome and costly if you don't have the right agent. We were fortunate to gain the guidance of Ellen and her group (The Ellen & Cindy Team @Compass) for the sale of our home. We found the communication to be very open, transparent and prompt. Market knowledge and approach to pricing, stagging, negotiation and follow through made what's a very turbulent time, very smooth. If you thinking about buying or selling and are interviewing agents, be sure to add Ellen to the mix! zuser20170714141356569
We are delighted to highly recommend Ellen Schwartz as a real estate agent. Our townhouse had been listed with another company for six months with an agent that didn't believe in open houses. Well, that all changed as soon as we went over to Compass Real Estate. We had open houses almost every weekend. What I loved about Ellen is she is smart, savvy, and honest. I trusted her and Compass in their modern take of today's digitally-driven real estate market. Ellen's keen eye said we needed to make some changes that would require painting and staging to make our townhouse have a more contemporary feel. By this time, my partner and I had already moved to Palm Springs California. What amazed me about Ellen was that she was able to open our home and make those changes while communicating with me daily via text and phone. I remember her saying "you don't need to fly back from Palm Springs. I can get all of this done." A week later our refreshed look was completed. The video and the vibe that Compass produced was stunning! We almost wanted to move back. The townhouse sold in a winter market and closed four months later. Ellen Schwartz proved she can get the job done. – Jim Stake and Liam Harvey jimstake
Ellen worked with is as we purchased our co-op in White Plains and was very supportive throughout the process. From the first contact, she was responsive and gave us guidance on what we were doing as first-time home-buyers. We were able to make many appointments in a single day and found the right space for us in little time. After putting in the offer, Ellen also proved a valuable member of our team as we went through the purchasing process. lramadhar
Ellen is extremely professional and gets the job done. She is honest and knowledgeable with the numbers when it comes to pricing a home and doesn't just tell you what you want to hear. Because of this she was able to sell our home quickly after signing with her. Ellen goes the extra mile to get the job done. She went to the Town to retrieve paperwork for me when I couldn't get there to ensure that the closing would take place in a timely manner. She gets back to you quickly and is always on top of the situation. I would definitely recommend Ellen! remy5h
Ellen is the consummate professional. We have moved 4 times in the last 5 years and we have dealt with several real estate agents in the process. No one compares to Ellen- she's in a league of her own. She is prompt, courteous, efficient, knowledgeable, personable and attentive to detail. She has an uncanny ability to see what each client wants and helps you look for it. I am not one to write reviews online but wanted to make sure to write this for Ellen because she deserves it more than anyone I know. Thank you Ellen! user481398
Ellen was wonderful--she worked with us to look at houses we had found, and quickly found some other ones that fit our range. She was honest and frank about the pros and cons of each, and knew the right questions to ask sellers. She was also very shrewd when it came to walking through houses and looking for flaws or potential problems. Our family has used her before, and we would definitely use her again! VetDoctorJon
Ellen set realistic expectations and was very informative throughout the entire process of selling our home. She helped stage our home and gave great advice on how to maximize its appearance. During negotiations Ellen informed us that the price we originally asked was not realistic and to readjust it to make the home more decirable to buyers. The process was handled very professionally and I would recommend Ellen to anyone selling a home .Thanks for the great job!! zuser20140611170157523
Ellen was wonderful to work with, and I would recommend her without hesitation. She is so knowledgeable about the area, and incredibly patient and helpful with first-time homebuyers. I'm so glad I called her! redsoxjunky
My husband and I had the pleasure of working with Ellen Schwartz during the recent purchase of our home in New Rochelle, NY. To me, Customer Service was extremely important. This was our first home purchase and I was learning as I progressed through the process, so really needed to work with someone that was fully knowledgeable and willing to dedicate the time to help me understand each step. From day one, Ellen provided EXCELLENT customer service and made us feel like we were her only clients. She literally held our hands through every step of the process from the first day we met until our closing. She clearly cares for each client and I believe we had a big advantage in our house hunt with her on our side. Before Ellen was referred to us, we spent several months working with a previous realtor and were becoming very disheartened because we were beginning to believe we could not get into a house that met our expectations and had qualities that were very high on our priority list. However, because of Ellen's professionalism, preparedness, attention to detail and determination, we were able to buy a home that we truly love and is everything we wanted and more! We could not be more pleased with the job that Ellen did and will strongly recommend her to anyone we know that is thinking of buying or selling a home in the future. MelissaMcAlister8
She is simply one the best brokers out there, totally on her game. Ellen is a true professional with integrity, market and resource knowledge and she is extremely skillful at negotiating the best deal for her client. You want her representing you, whether you are a buyer or seller. I can't recommend her highly enough and you will likely do the same once you have worked with Ellen. user7983670
Ellen Schwartz in the News
Ellen Schwartz

Licensed Associate Real Estate Broker
Yes, I would like more information from Sotheby's International Realty. Please use and/or share my information with a Sotheby's International Realty agent to contact me about my real estate needs.
By clicking Send Message, I agree a Sotheby's International Realty Agent may contact me by phone or text message including by automated means about real estate services, and that I can access real estate services without providing my phone number. I acknowledge that I have read and agree to the Terms of Use and Privacy Policy