High-profile New York-based interior designer Ariel Okin knows her way around a multi-use space. As a celebrity favorite (she's designed for Lena Dunham and Gwyneth Paltrow, among others) and a top pick for luxury residential, commercial, and hospitality projects across the country, Okin brings her signature "traditional with a twist" style and eye for elegant functionality to every space she designs. She's mastered the art of making one room serve multiple uses without sacrificing anything when it comes to creative and sophisticated design. Here, she shares her approach for bringing both beauty and functionality to any multi-use space, just as she did with her own home in Westchester, NY. The home is so gorgeous it was featured in House Beautiful.

How do you, as a designer, approach a project for a multi-use space? What are your strategies for figuring out how to combine multiple needs in one area?
One of our biggest goals at my firm is to ensure that the spaces we design for families are practical in addition to being beautiful and representative of the owners and their lifestyle and aesthetic. In keeping with that ethos, ensuring spaces are multi-use is often the number one task at hand, since we frequently design for young families who need hybrid spaces in many rooms of their homes. Ensuring furniture pieces are movable, that there are enough spaces for both entertaining and play, that fabrics are durable and beautiful at the same time — all of those pieces factor into the puzzle of ensuring duality in usage for the client and their unique needs.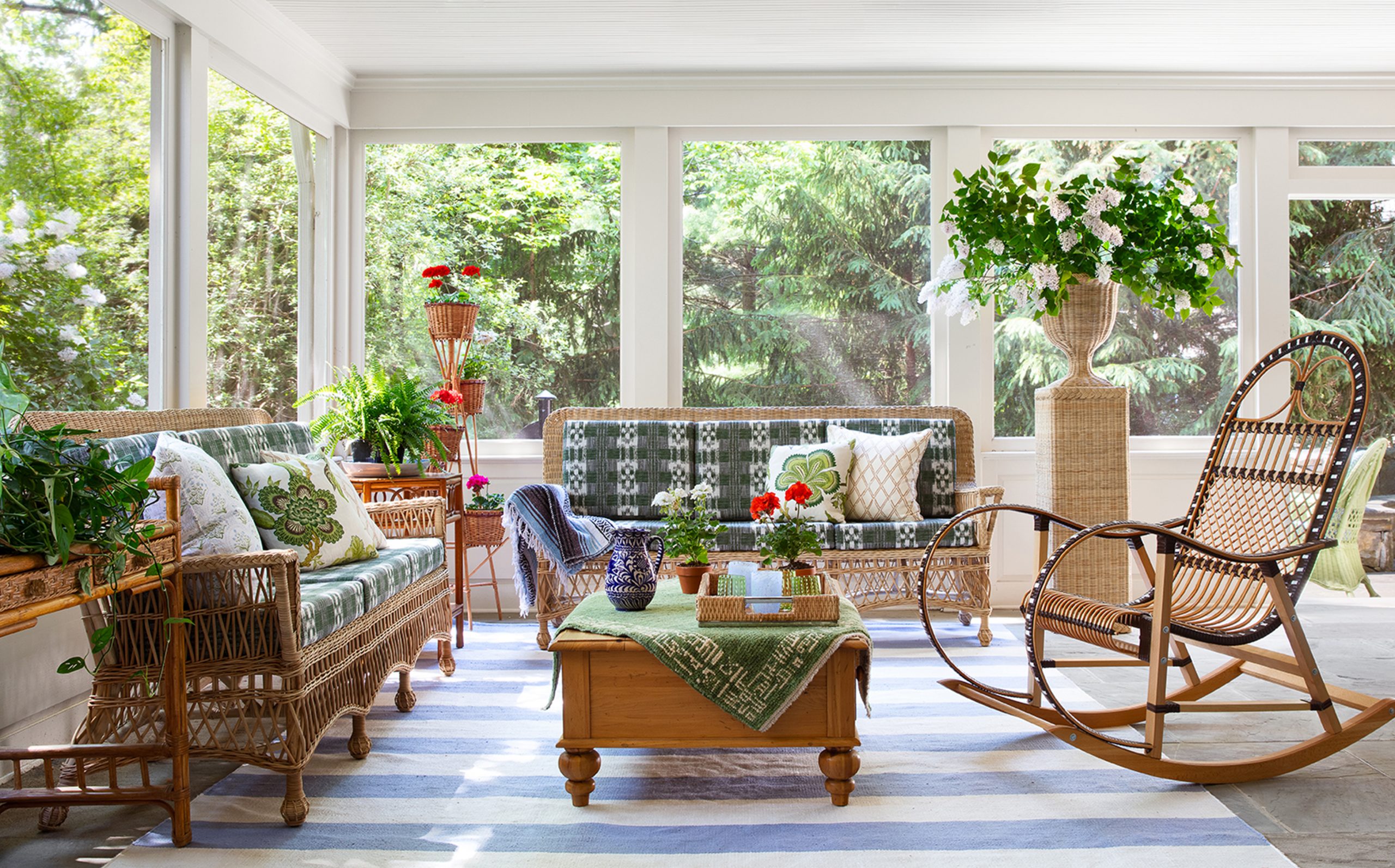 What are the biggest challenges when it comes to designing for multi-use spaces?
Floorplans have to be fluid and allow for flexibility (i.e., ottomans that can move out of the way in a den that also functions as a play space for a family with young children) so that no one room is pigeonholed into one use.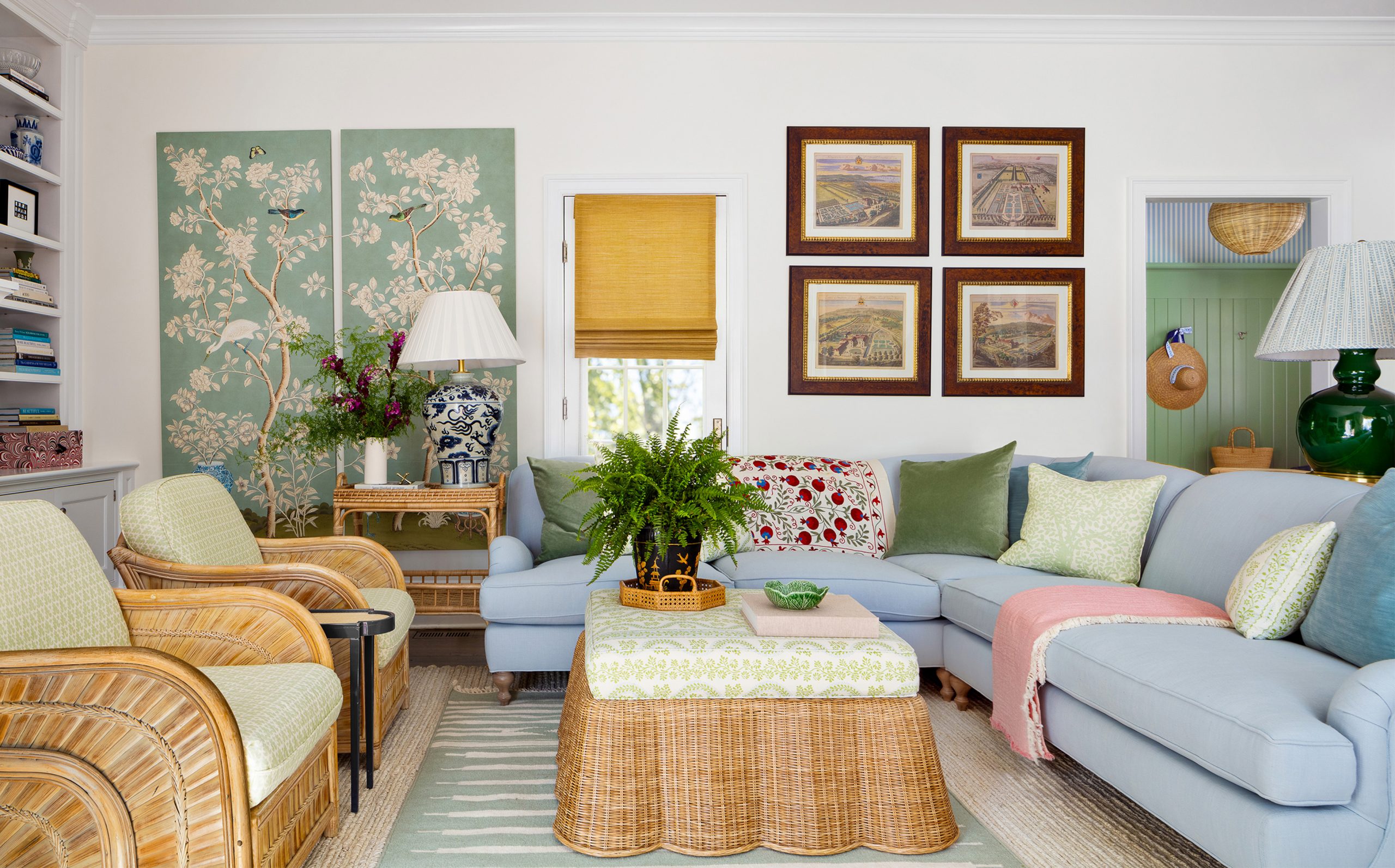 What are some of your "tricks of the trade" for making sure multi-use spaces are not only functional, but also beautiful and cohesive?
Performance fabrics really get a bad reputation, but the advances in textile design in the past few years have been incredible, and we are constantly astonished by what we're seeing in the durability market in terms of fabrics. Functional doesn't have to mean that it looks functional; there's a lot of room for beauty there.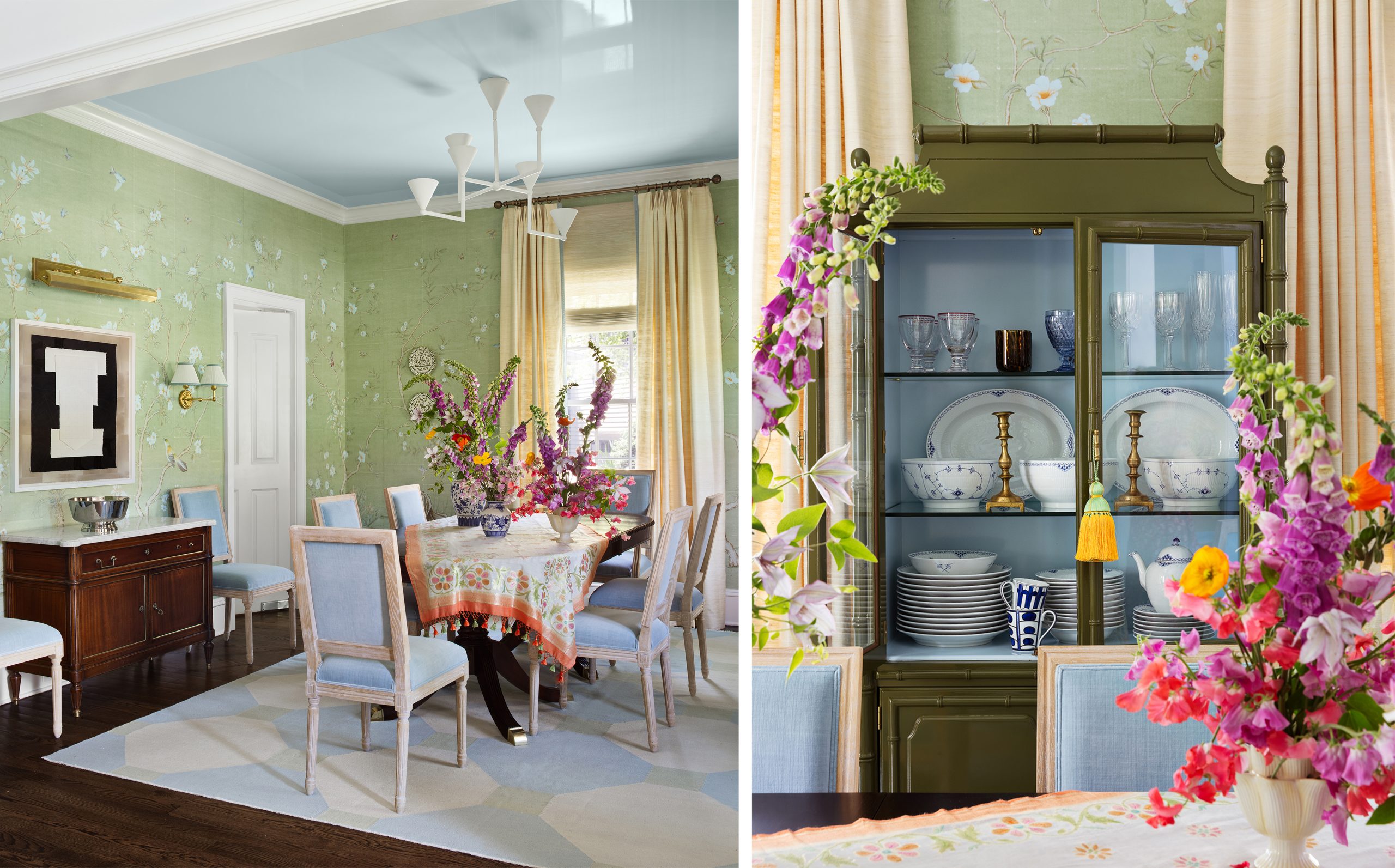 Furniture placement is a big hurdle for people trying to design a multi-use space. What's the best approach?
Writing down a list of your top priorities for how you want a space to function is key; from there, the roadmap will reveal itself.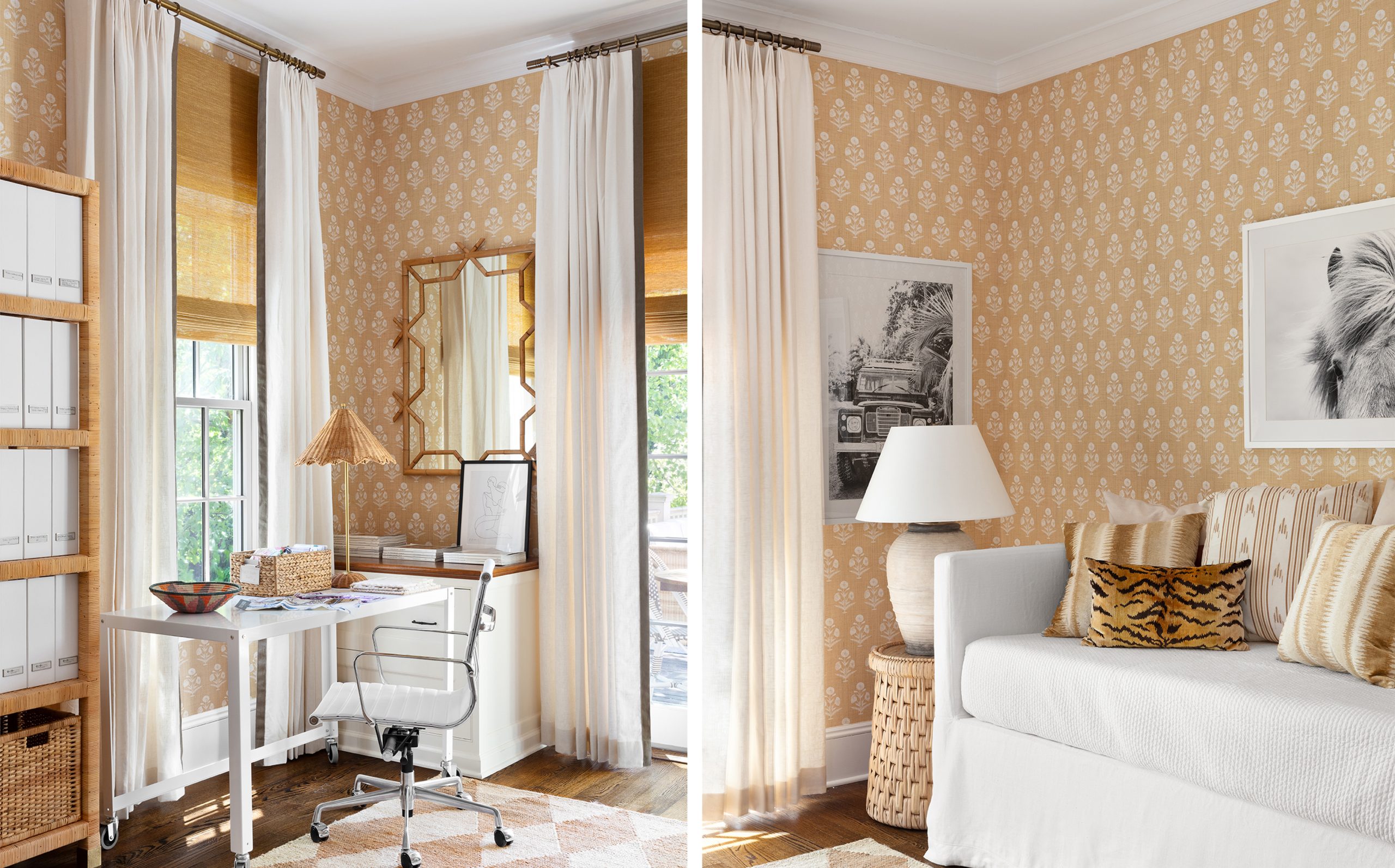 Adding home office components to any room in the house has been one of the most popular needs since the pandemic. What are some tips for making that work? 
We often recommend creating office space in an area of the home where you can close a door, whether that's an attic alcove, a guest bedroom, or a playroom, because when you can create that privacy for yourself it allows for more efficient work.
What are some other multi-use spaces that are popular today? 
We get a lot of requests for den/family spaces that can also be multi-use as a playroom, and hiding toys is always at the top of the list. Efficient and beautiful storage is always a request that we are working on in creative ways; whether it be woven baskets or built-in millwork, finding a solution that makes sense is always key.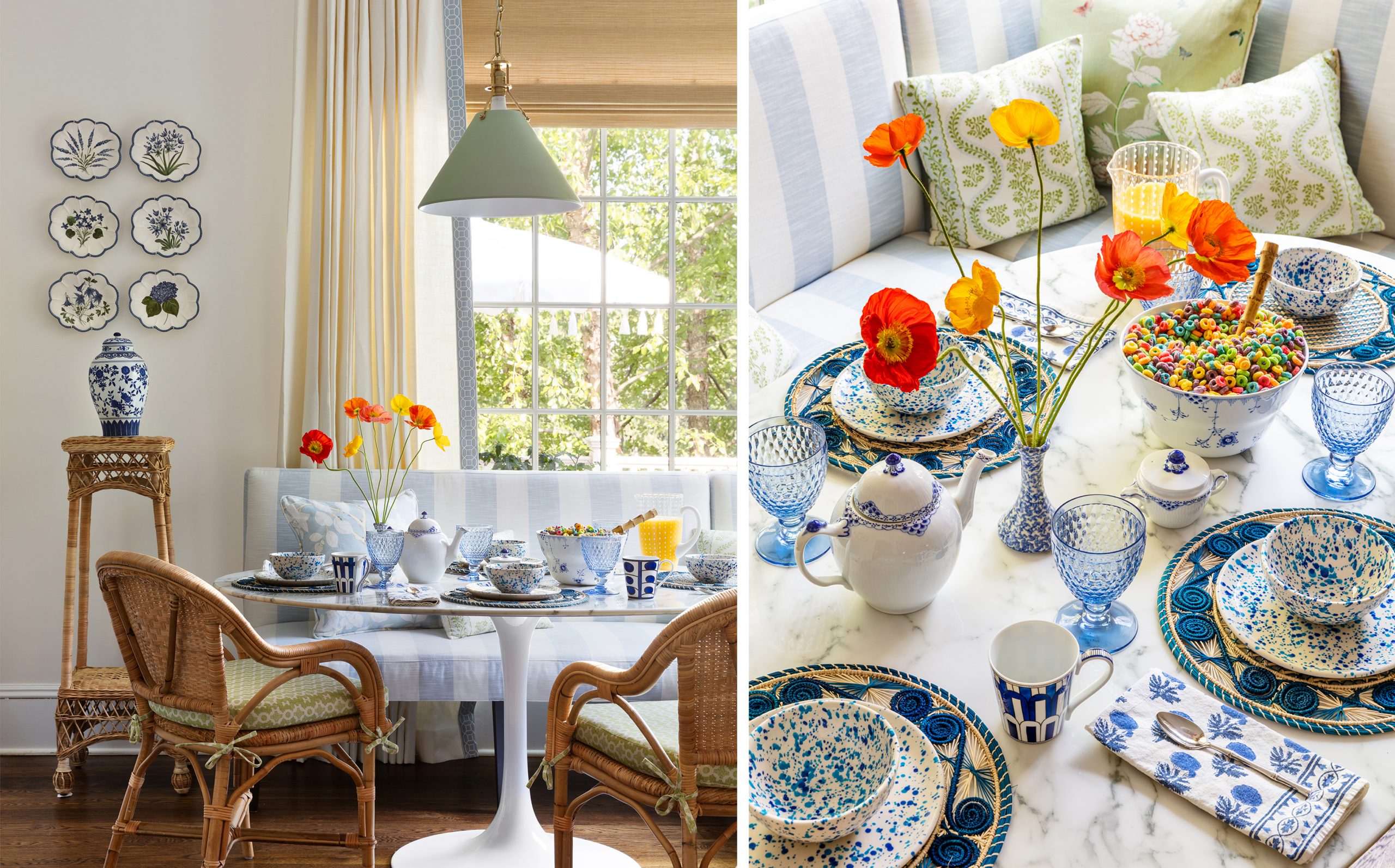 What are the biggest mistakes people make when putting together a multi-use space?  
Trying to force a room into being too many things at once without any organizational structure! You have to start with a hard "why" and then go from there. Ask yourself, What purpose will this room serve? Why do we need it to function the way we do? How will we do that? Then go from there!
Visit Ariel on Instagram to see her latest designs. Photos by Donna Dotan and styling by Mieke ten Have.