Sotheby's auction house formed Sotheby's International Realty® in 1976, recognizing the need to offer its clients a complete package of estate services and marketing. Today the Sotheby's International Realty network has evolved into the most prestigious global real estate brand with 1000 offices throughout 81 countries and territories on 6 continents, comprising a network of the most respected real estate firms in the most sought-after local markets all over the world. Our brand's white glove referral program is a key differentiator, allowing network members to connect qualified buyers and sellers globally. Orchestrated by a dedicated team of professionals, thousands of these connections are made every month.
The Local Connection
On a local level, with 27 brokerages and more than 1,100 sales associates, we bring deep knowledge of our markets and a proven track record of successfully handling the sale of fine properties in all price categories. On a global scale, through our affiliation with the Sotheby's International Realty network, we can achieve broader exposure than any other firm for our listings, and we work with buyers and sellers from well beyond our local markets.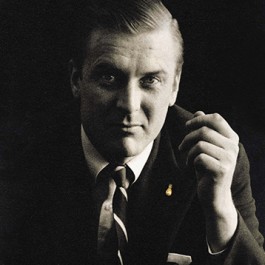 The William Pitt Company was founded in 1949 and built on a commitment to extraordinary customer service, community expertise and maintaining an entrepreneurial spirit, the same principles that Julia B. Fee was founded upon in 1953. In the following decades William Pitt and Julia B. Fee, each named after their founders, grew into household names and established themselves as the premier brands in their respective marketplaces of Connecticut and Westchester County, New York. By affiliating with the Sotheby's International Realty global network in 2005, the two firms expanded their reach, and finally joined forces under the same leadership in 2009.

In 2015, William Pitt – Julia B. Fee Sotheby's International Realty acquired Nicholas H. Fingelly Real Estate™, a venerable boutique firm based in Southport, Connecticut. With the acquisition, Fingelly's 67-agents became part of the William Pitt Sotheby's International Realty family and added to the already impressive sales force covering our Fairfield-Southport markets.
William Pitt – Julia B. Fee Sotheby's International Realty today is headquartered in Stamford, Conn.,and provides ancillary services including commercial services through its partnership with Building and Land Technology, a second-generation development company based in Stamford, Connecticut; William Pitt Insurance Services; and an award-winning global relocation division.