Always in search of growing our business in strategic ways, William Pitt Sotheby's International Realty is pleased to announce the acquisition of Nicholas H. Fingelly Real Estate in Southport and Westport, Conn. With this recent acquisition, Fingelly will now operate as William Pitt Sotheby's International Realty, and its agents will add to the already impressive sales force that depicts our brand.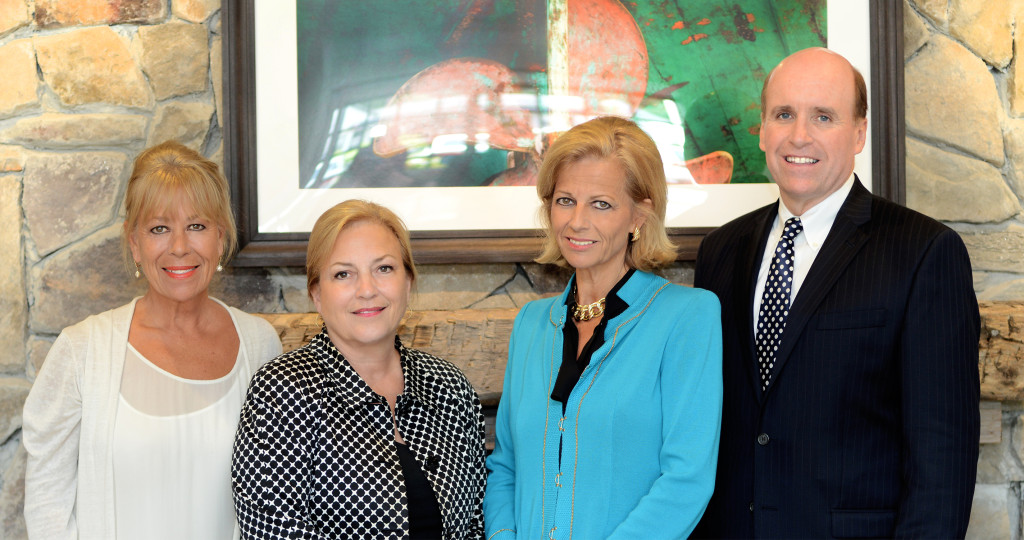 Our company plans to expand its presence in each of the towns by maintaining its already established brokerage locations at 250 Pequot Avenue in Southport and 199 Post Road East in Westport, while also keeping Fingelly's offices at 251 Main Street in Southport and 1265 Post Road East in Westport open. The 67 expert sales associates that comprise Fingelly will be based out of their existing offices, where principals Cathy, Ginny and Vicky Fingelly will continue working with the firm as sales associates.
With an outstanding reputation for exceptional service in the real estate industry throughout Fairfield County, Fingelly was a match made in heaven for our company, upholding the brand's instilled values and commitment to service. The feeling was mutual for members of Fingelly Real Estate, who displayed undeniable excitement for receiving access to all the exclusive advantages available through the Sotheby's International Realty brand, and our company's unparalleled regional presence and network.
"This new association brings our clients and agents a level of reach that was not previously available to them," said Cathy, Ginny and Vicky Fingelly in a statement. "The international exposure with connections to real estate experts all over the world, extraordinary marketing both nationally and globally, cutting-edge technology, preeminent branding and incredible referral opportunities are just a few of the extraordinary benefits that will now enhance our business."
Nicholas H. Fingelly Real Estate was founded by Nicholas Fingelly, who opened his first office in Fairfield in 1948. While here, Fingelly led the firm to great success, gaining a name associated with the preservation of traditional local architecture. The company was most known for purchasing, renovating while maintaining historic integrity, and then reselling both residential and commercial properties. Following this approach, the firm's Southport office, which was purchased by Fingelly in the late 1980s, was rebuilt to restore its original façade before the brokerage's grand opening. Fingelly further contributed to recognizing beautiful renovations around town by partnering with the Chamber of Commerce to honor fine restoration work and new constructions. Together, a Visual Improvements awards program was established, and later renamed the Nicholas H. Fingelly awards.
After his passing in 1992, the firm was left in good hands with three of Fingelly's daughters, Cathy, Ginny and Vicky, taking over leadership. The company then joined the Sotheby's International Realty network as an affiliate representing Southport, Fairfield, Westport, Weston and Easton, remaining one until 2005. During this time, Fingelly's exceptional client service for properties at a wide range of price points and exemplary reputation in the luxury market allowed it to achieve a number of record sales, including the highest sale in Fairfield at $24,450,000 in 2001, the highest in Southport at $16,250,000 in 2003, and the highest in Westport at $25,000,000 in 2006.
"Joining forces with Nicholas H. Fingelly Real Estate is a move that makes perfect sense for our company, as we seek to expand our business in these sought-after markets with the addition of the best possible agents," said President and Chief Executive Officer Paul Breunich. "Fingelly has played a significant part in shaping the local market as we know it today, and we will greatly benefit from the real estate expertise, talent and rich local knowledge brought by its sales force. In turn, we will increase their business through the prestigious and far-reaching platform offered through our international brand.