As the leaves start to change and a crisp breeze fills the air, the autumn season presents a unique opportunity for sellers to create a warm and inviting atmosphere that appeals to potential buyers. Fall's cozy charm can be utilized to stage homes in a way that resonates with buyers' emotions and enhances the overall appeal of the property. In this article, we'll explore effective fall home staging tips that will help you showcase your property in its best light and capture the hearts of prospective buyers.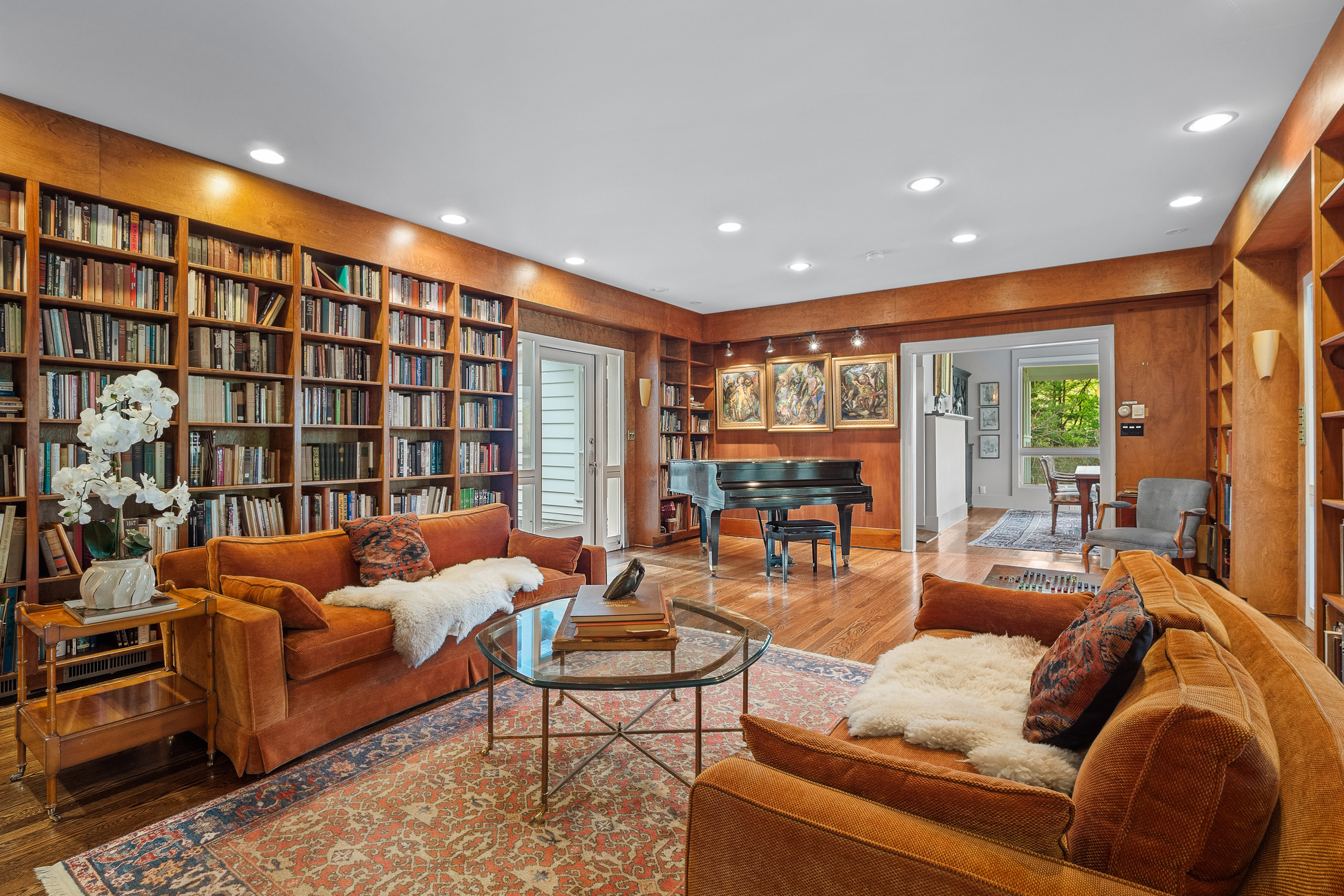 Embrace Autumn Colors: Infuse your home with the rich and inviting colors of fall. Deep oranges, warm yellows, and rustic browns can add a touch of seasonal charm to any room. Consider incorporating these hues through accent pillows, throws, artwork, and even table settings. A well-placed autumn-colored rug or a vase filled with fall foliage can instantly transform a space.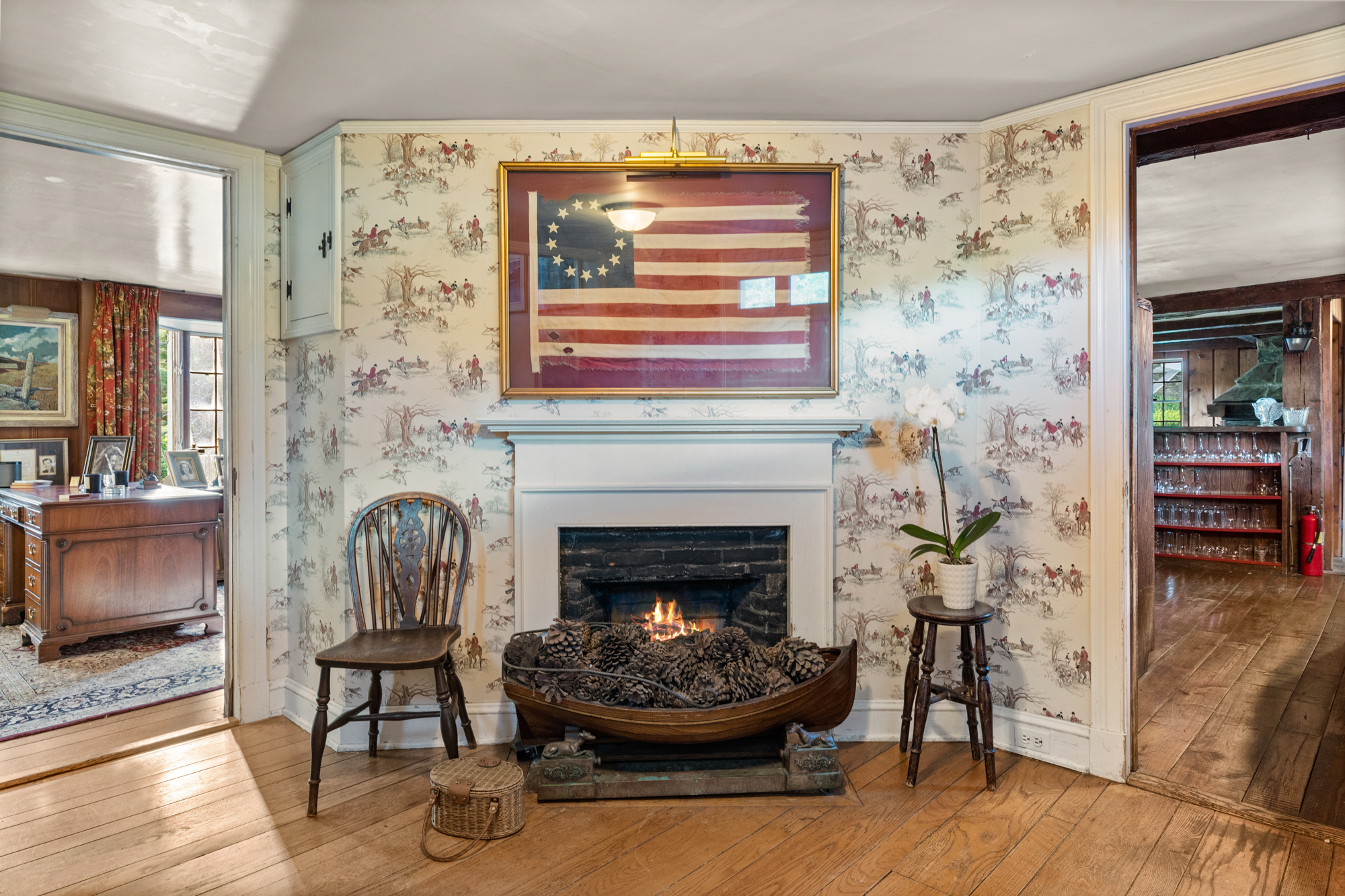 Accessorize with Natural Elements: Incorporate natural elements from the outdoors to bring the beauty of fall indoors. A decorative bowl filled with pinecones, acorns, and colorful leaves can serve as a captivating centerpiece. Dried floral arrangements and wreaths made from fall foliage can also add a touch of rustic elegance to key areas such as the entryway or living room.
Cozy Textures and Fabrics: Use cozy textures to create a warm and inviting ambiance. Swap out lightweight summer fabrics for chunky knit blankets, plush cushions, and soft rugs. Arrange these textiles thoughtfully in living areas and bedrooms to evoke a sense of comfort and relaxation, making potential buyers feel right at home.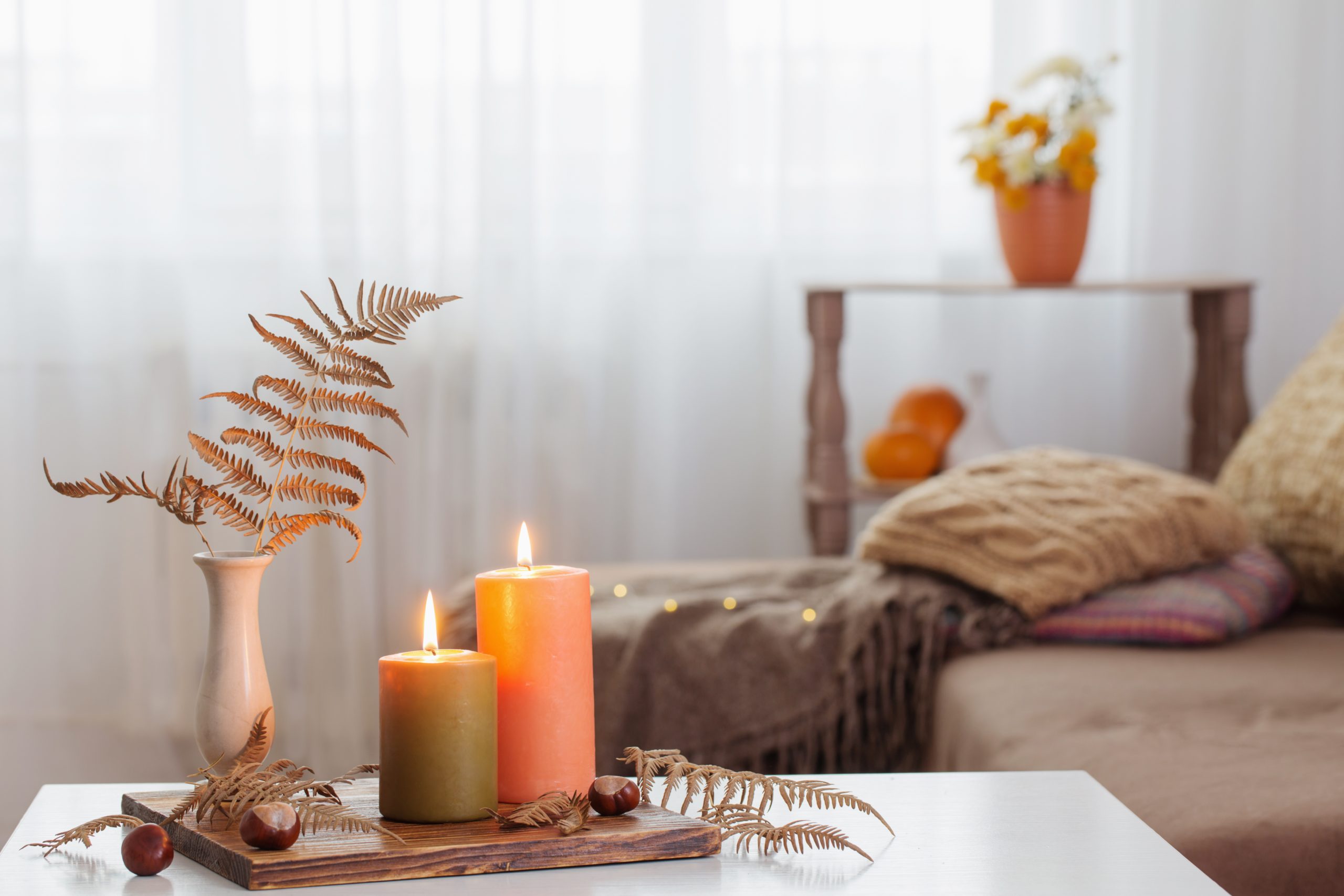 Flickering Candlelight: Create a soothing atmosphere with the soft glow of candles. Place scented candles in autumn-inspired fragrances, such as pumpkin spice or apple cinnamon, throughout the home. Use decorative lanterns or candleholders to add a touch of elegance to mantels, shelves, and dining tables.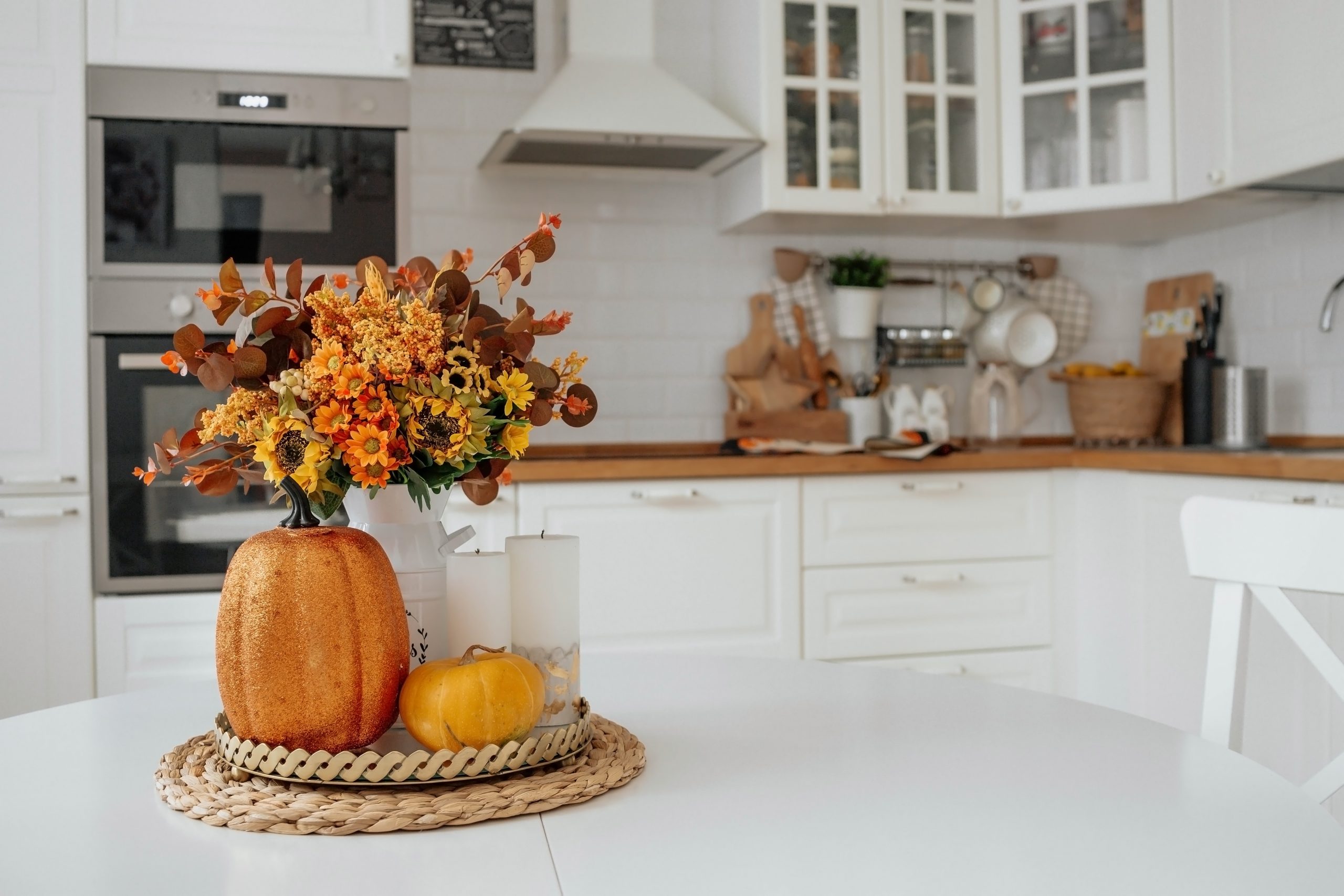 Fall-Inspired Centerpieces: Elevate your dining and coffee tables with fall-inspired centerpieces. A bowl of apples or pears, mixed with cinnamon sticks and leaves, can become a delightful focal point. Alternatively, arrange a collection of pumpkins and gourds in various sizes and colors to add an authentic autumn touch.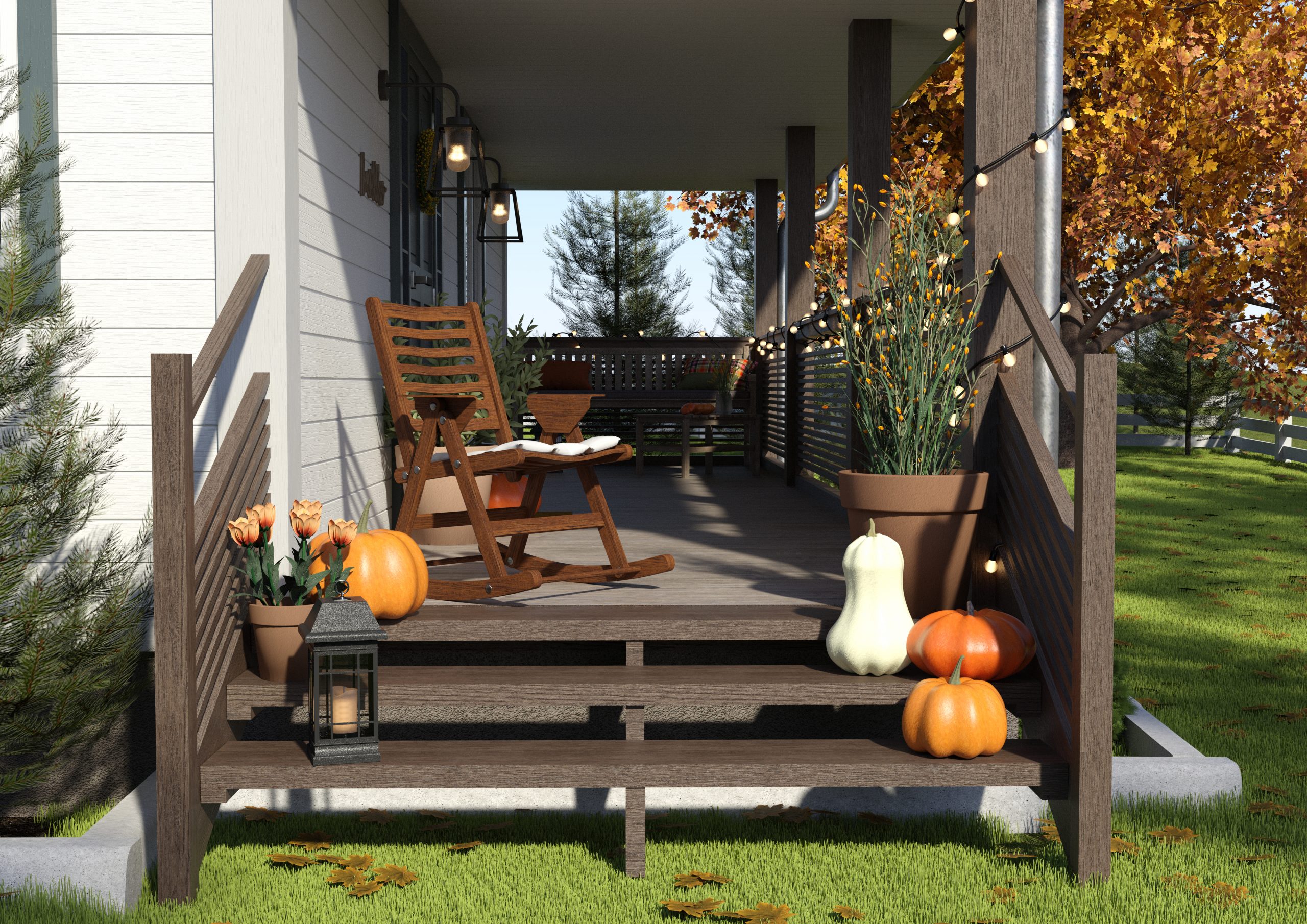 Inviting Outdoor Spaces: Don't forget about the exterior! Enhance your curb appeal by placing potted mums, a fall wreath, or a seasonal welcome mat at the front entrance. Stage outdoor seating areas with cozy cushions and blankets to show buyers the potential for enjoying the crisp autumn weather.
Warm Beverages and Snacks: During open houses or showings, consider offering warm beverages like apple cider or spiced tea, along with a selection of autumn-themed snacks. This small gesture can make potential buyers feel comfortable and welcomed, creating a positive association with the home.
Fall is a season of comfort, warmth, and nostalgia. By incorporating these fall home staging tips, you can create a captivating atmosphere that resonates with potential buyers and helps them envision themselves living in the space. The key is to evoke emotions and create a sense of connection that leaves a lasting impression. By paying attention to details, embracing autumn colors, and infusing natural elements, you'll be well on your way to staging a home that stands out in the fall real estate market.